The Rotating Art Program at Portland International Airport provides a portal into the dynamic cultural life of our region.
Through ongoing relationships with professional regional artists, arts organizations, art museums and galleries, the PDX Art Program provides a showcase for artwork that reflects the values of the Port of Portland and the region we serve.
Rotating Exhibits: Within the PDX terminal, there are currently five exhibition areas featuring artwork by professional regional artists (living and working in Oregon and Washington State). These exhibits change every six to twelve months and are located post-security along Concourse A (two locations); Concourse B; Concourse DE; and within the Concourse Connector.
Site-specific Installation: PDX features one site-specific installation space that changes annually. The installations are designed and fabricated by regional artists specifically for PDX. The site-specific installation exhibition area is located post-security by the escalators on Concourse A.
Additional exhibition locations include:
International Exhibitions in Baggage Claim:  This exhibit space features the work of international artists or regional artists working on international themes. It is located pre-security near the international arrivals waiting area in North Baggage Claim. This exhibit space changes annually.
Baggage Claim: This exhibit space features the work of regional artists and changes every six months. It is located pre-security between the escalators of North Baggage Claim.
Rental Car Lobby: This exhibit space features exhibitions of regional cultural special interest and changes annually. It is located on both the north and south walls of the Rental Car Lobby.
For details on individual exhibitions currently on view, please view posts on the Home page or click on the images below.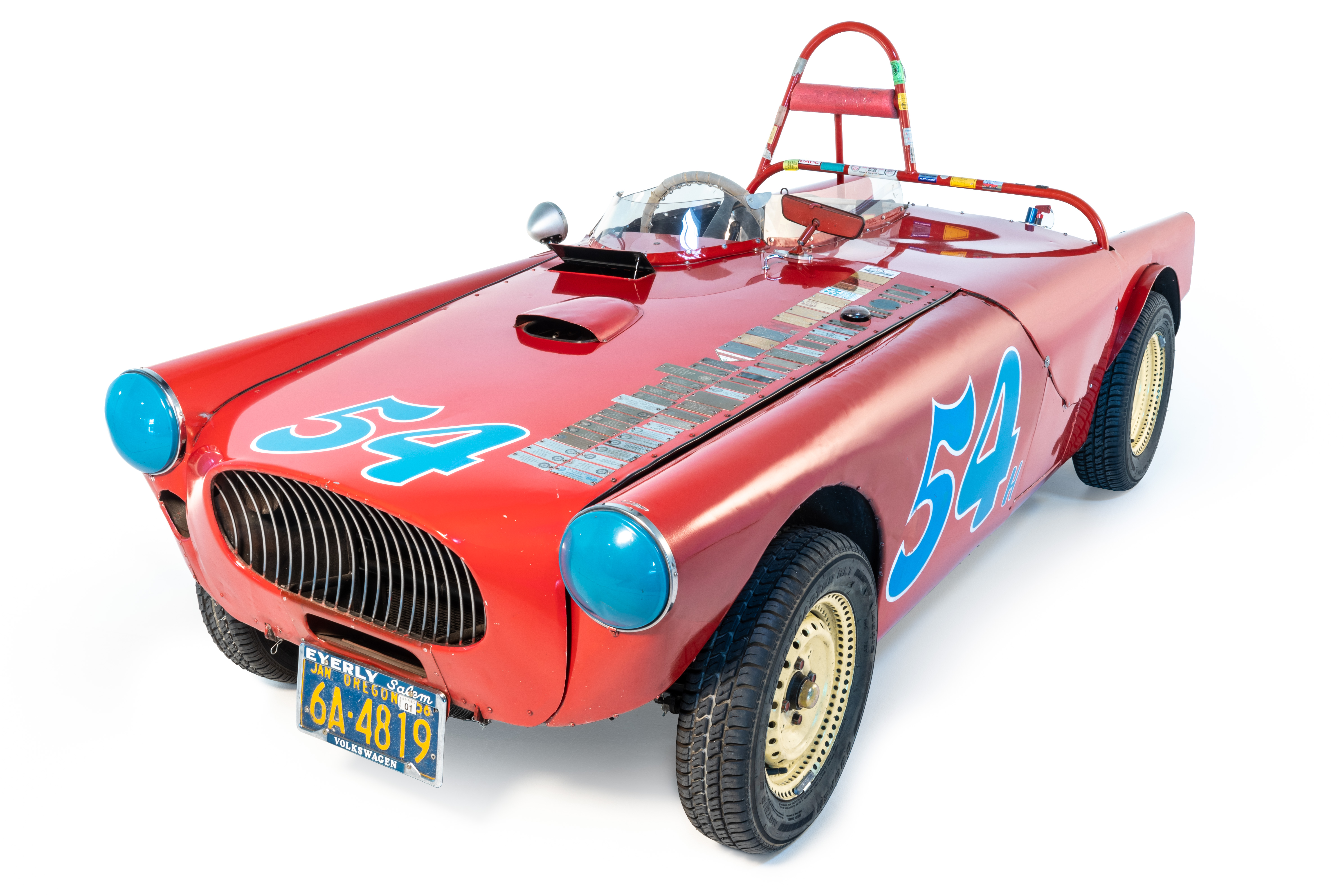 Racing in the Rose City by The World of Speed in the Rental Car Lobby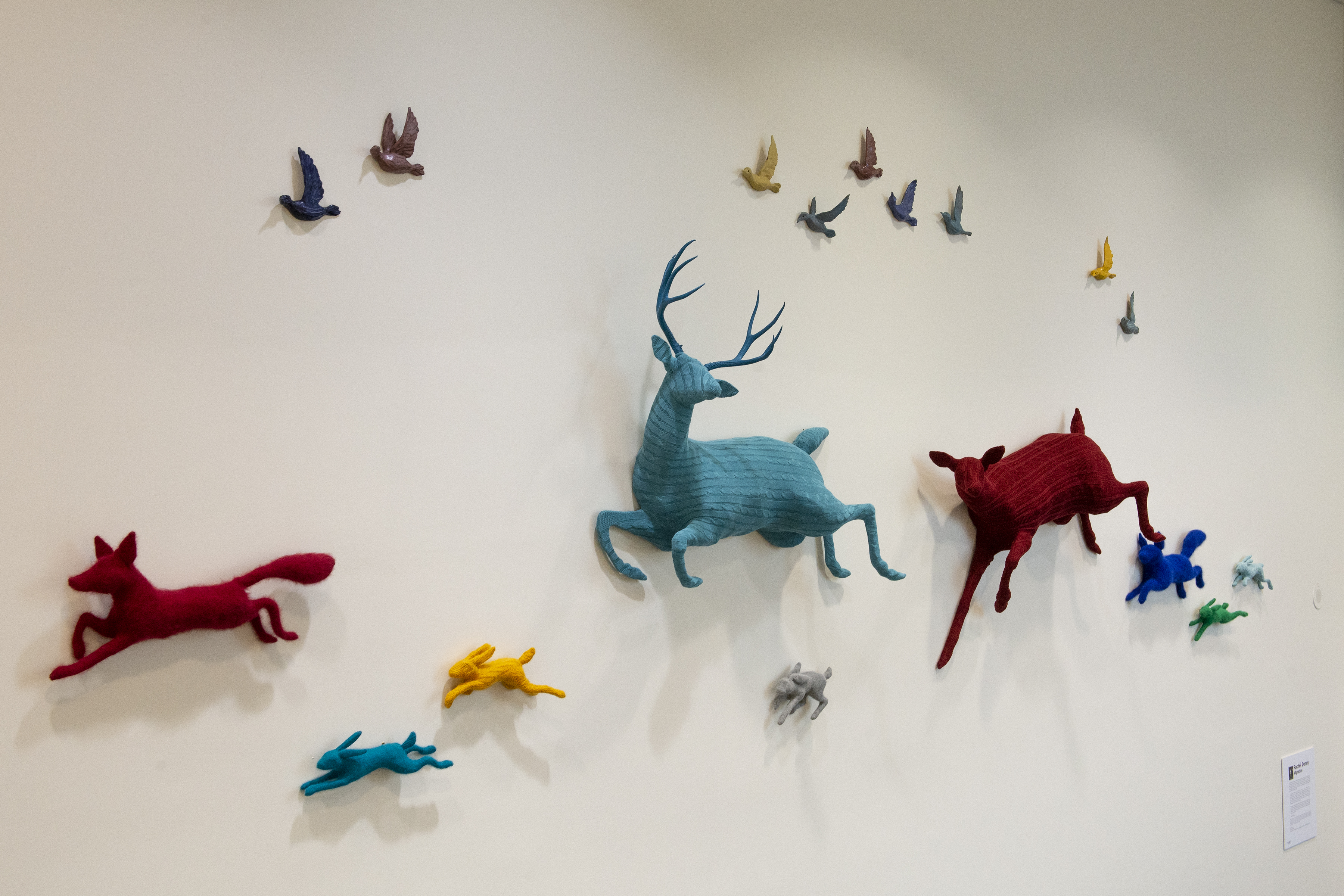 Migration by Rachel Denny in Concourse A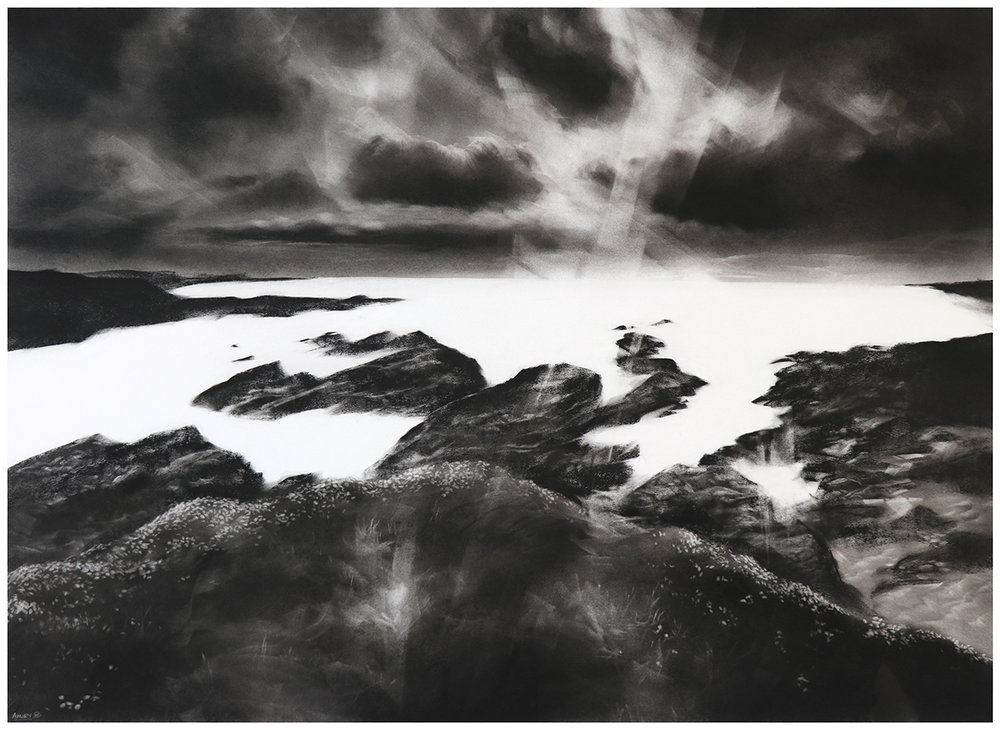 A Storm Blown From Paradise by Amory Abbott in International Arrivals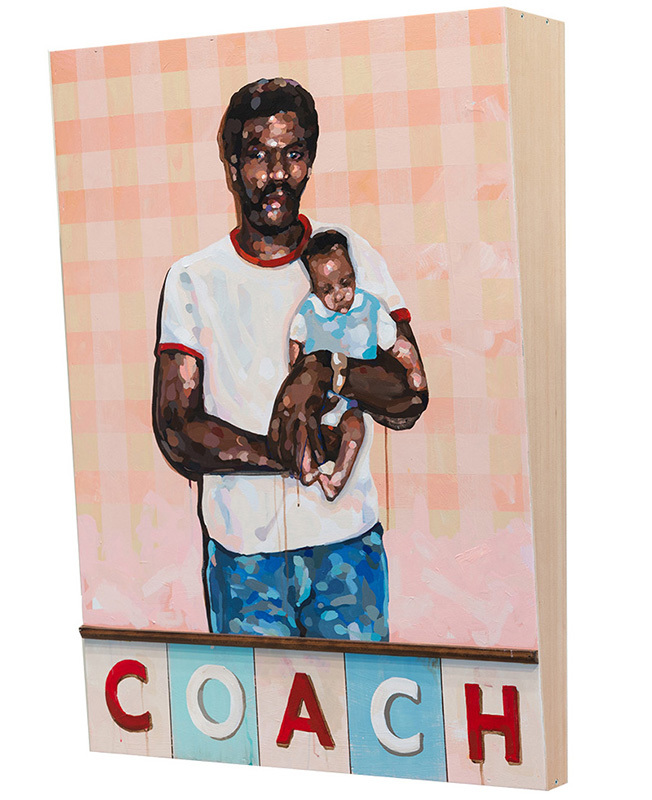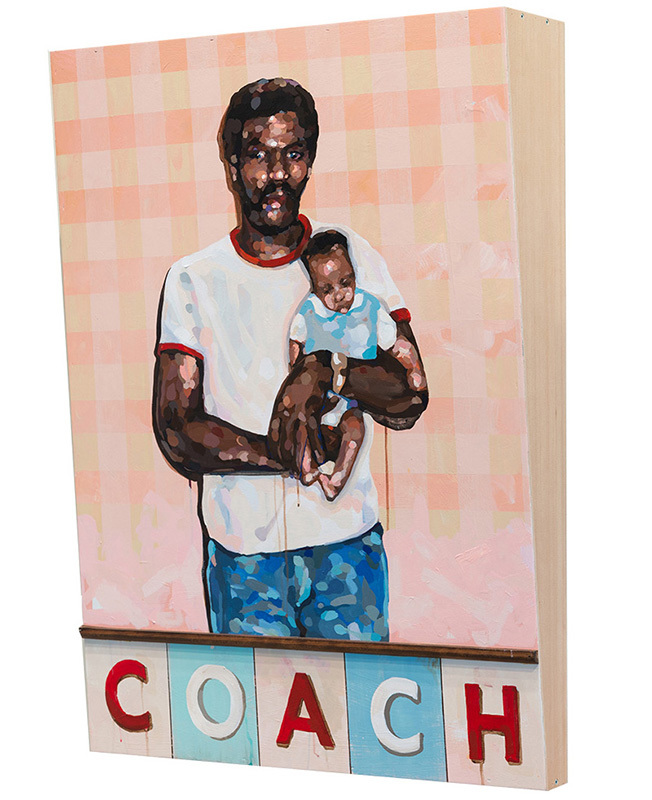 More Education by Jeremy Okai Davis in Concourse A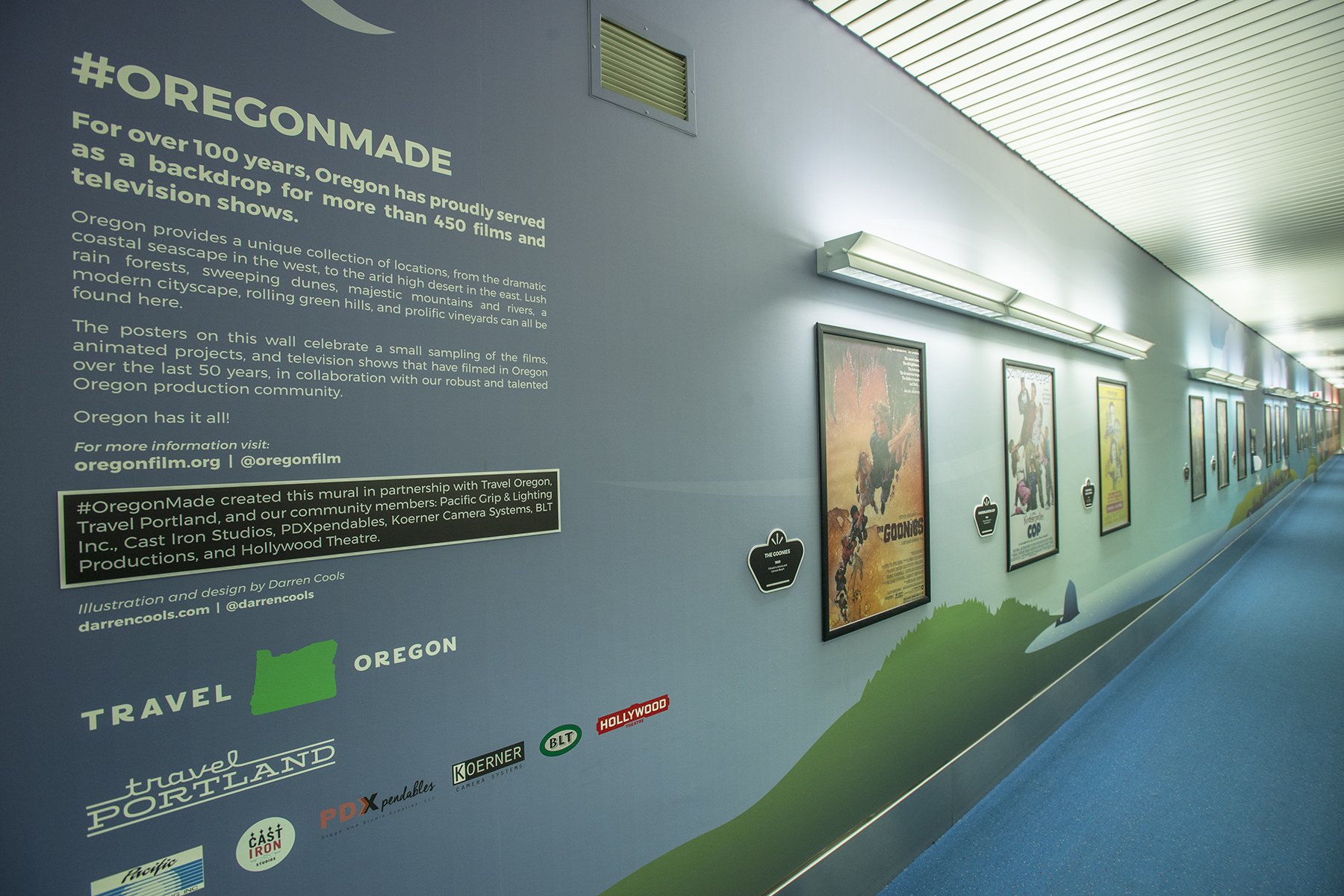 #OregonMade Film History and Poster Exhibition in the South Pedestrian Tunnel