The Rotating Art Program at Portland International Airport provides a portal into the dynamic cultural life of our region.
Through ongoing relationships with professional regional artists, arts organizations, art museums, and galleries, the PDX Art Program provides a showcase for artwork that reflects the values of the Port of Portland and the region we serve.
Rotating Exhibitions: Within the PDX terminal, there are currently four exhibition areas featuring artwork by professional regional artists (living and working in Oregon and Washington State). These temporary exhibits rotate annually and are located post-security within Concourse D and Concourse E.
Additional pre-security exhibition locations include:
International Exhibitions in Baggage Claim:  This exhibit space features 2D artworks and projects from international or regional artists working on international themes. It is located pre-security near the international arrivals waiting area in North Baggage Claim. This exhibit space rotates annually.
South Pedestrian Tunnel: This exhibit space features 2D exhibitions of regional cultural special interest. It is located on the north wall of the South Pedestrian Tunnel leading from PDX's parking structure towards the escalators to and from Baggage Claim.
For details on individual exhibitions currently on view, please visit recent posts on the Home page or click on the images below.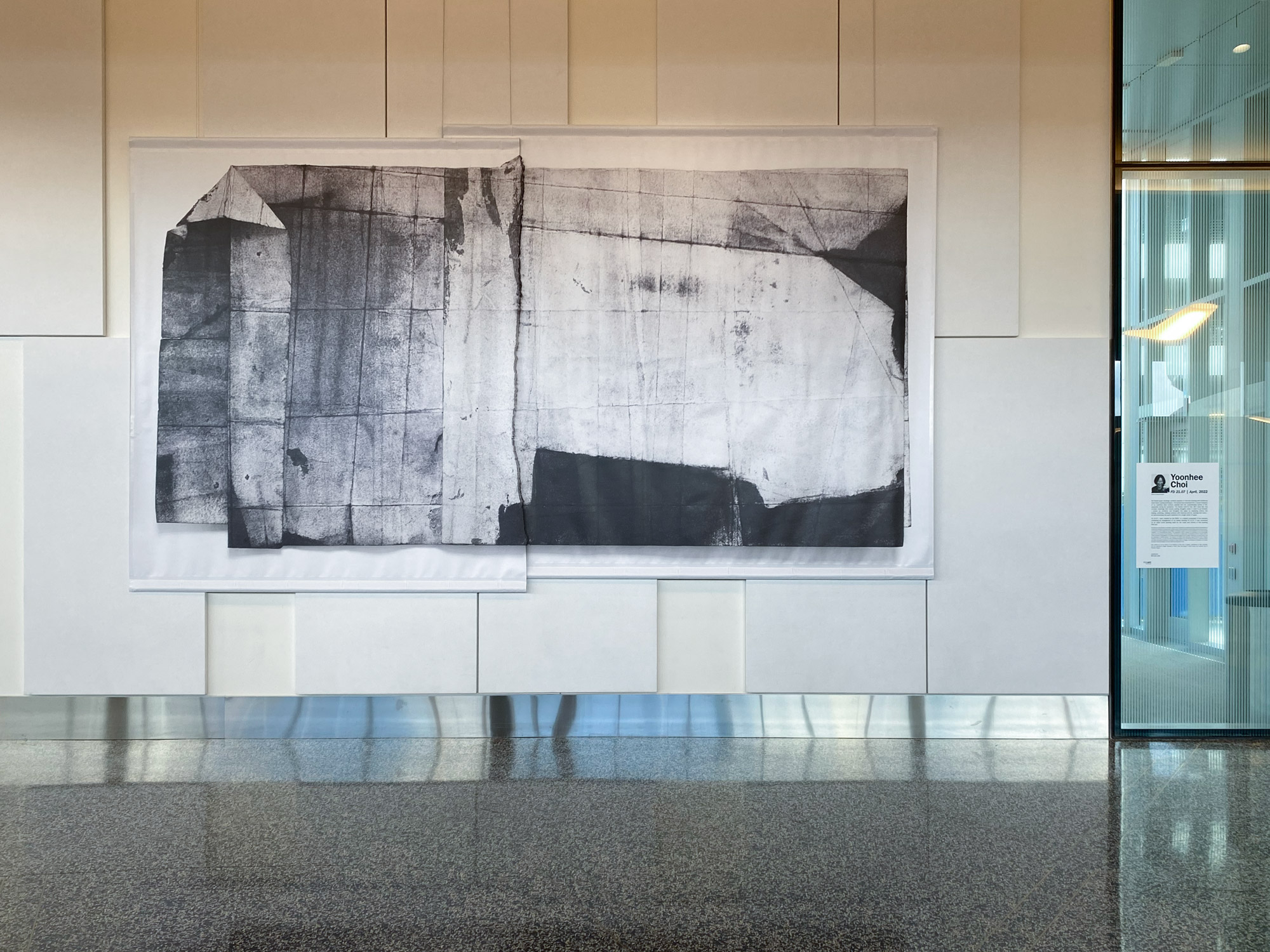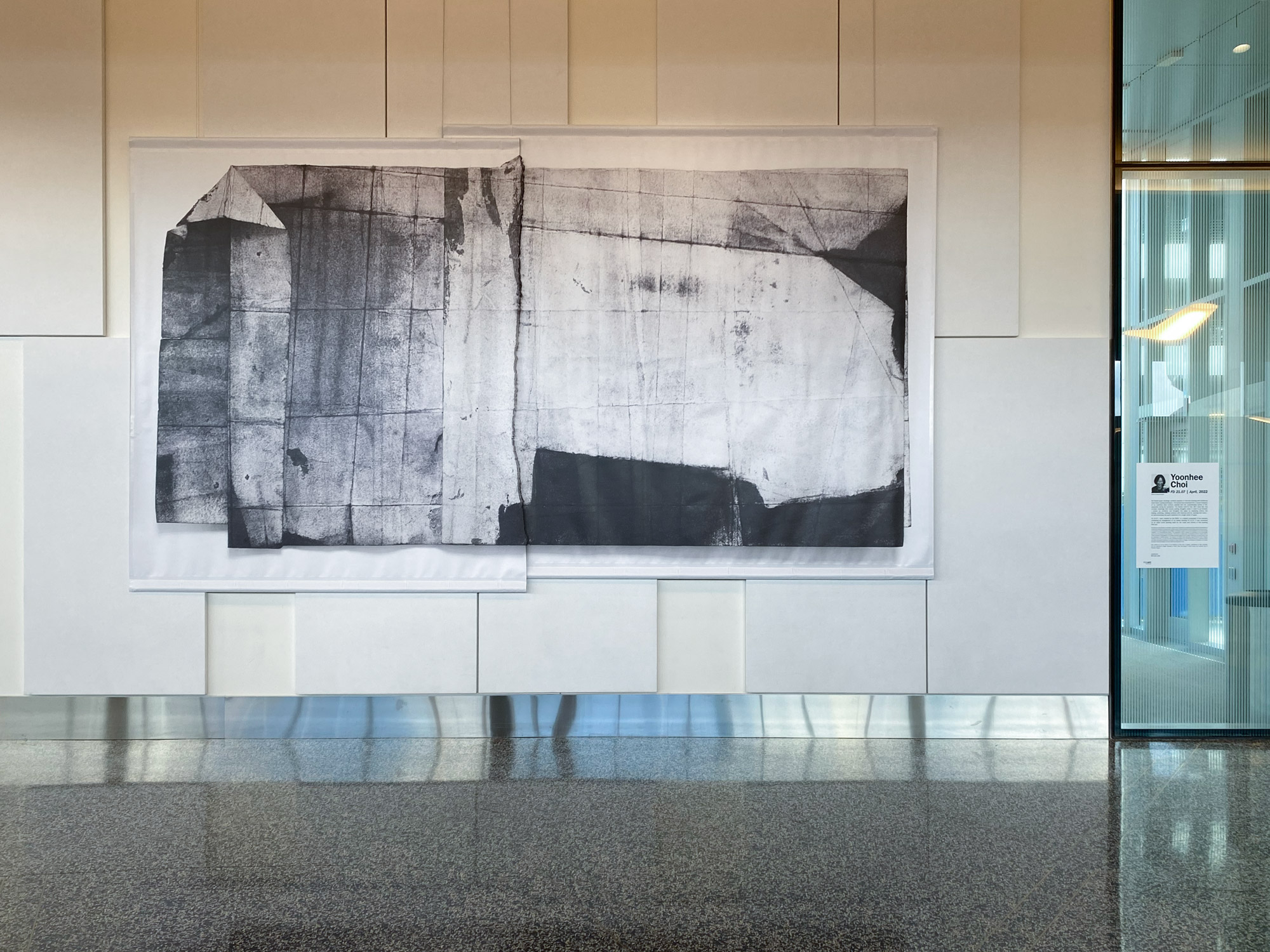 FD 21.07 | April by Yoonhee Choi within the new PACR Building's Rental Car Lobby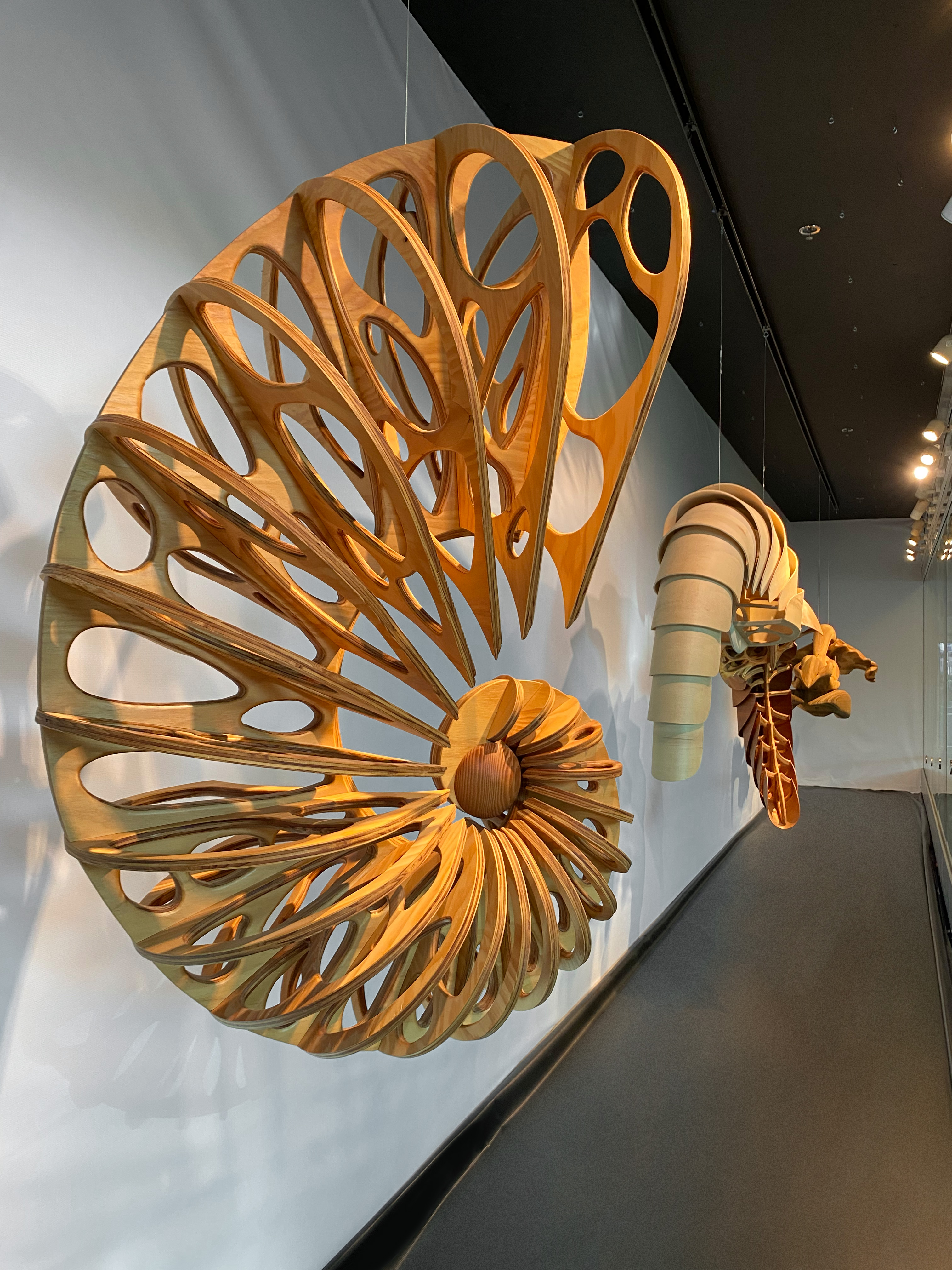 Nekton by LB Buchan within the Concourse DE Lobby Display Case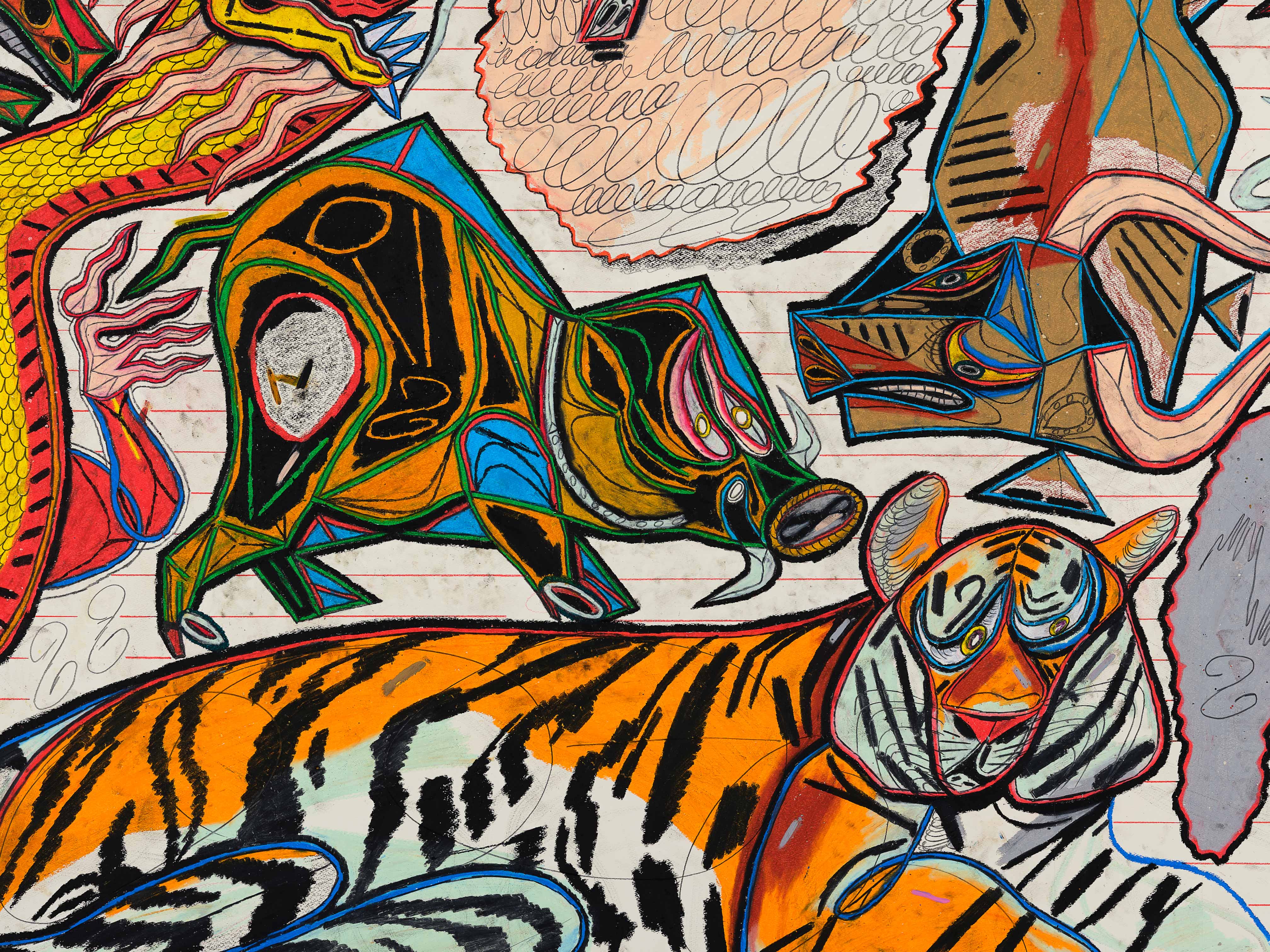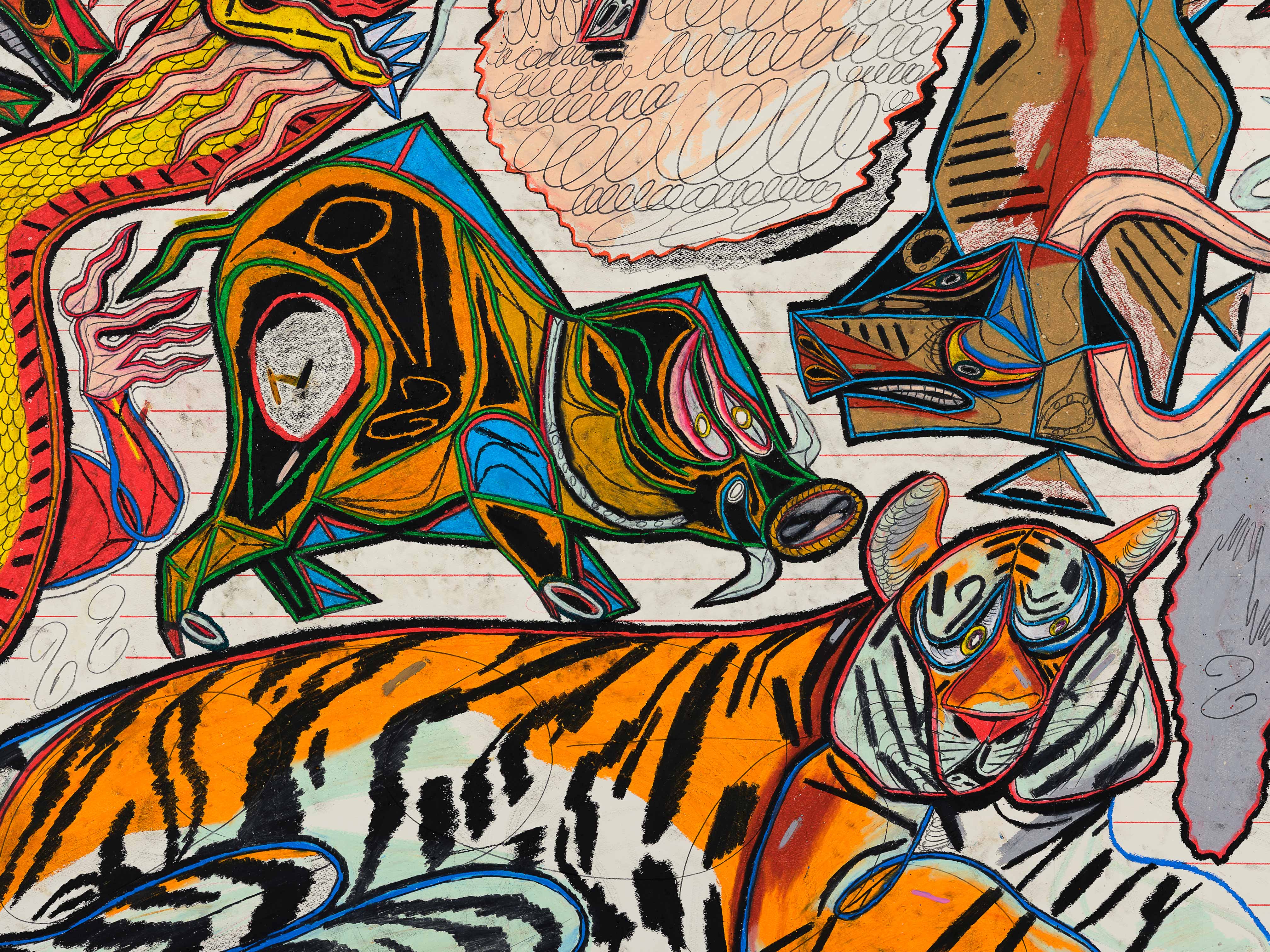 Reflection by Shohei Takasaki in Concourse D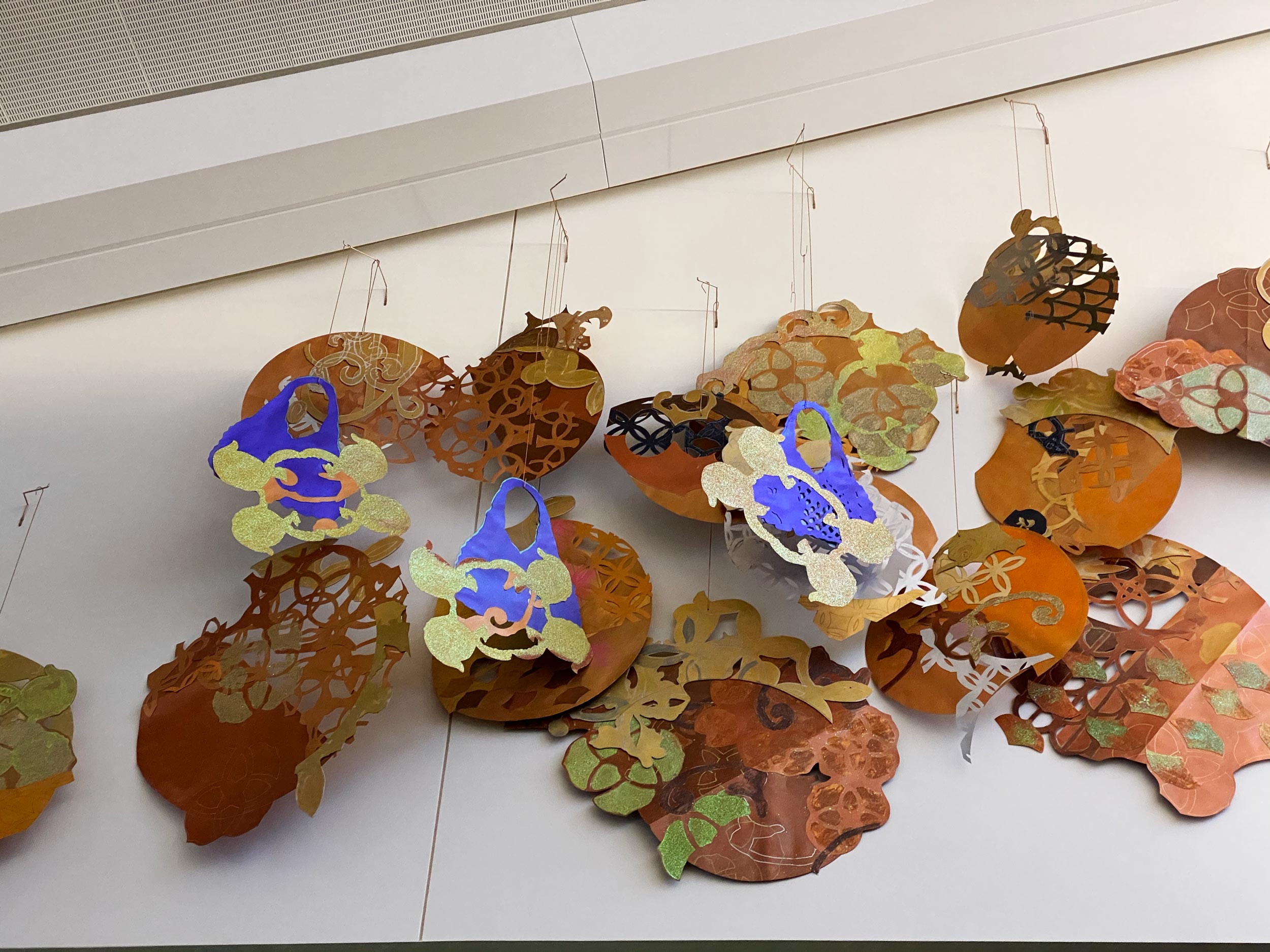 Cut Out by Io Palmer within the Concourse E Extension
The City and The Sky by Jacob Hashimoto (educational exhibition) within the Concourse E Extension Display Case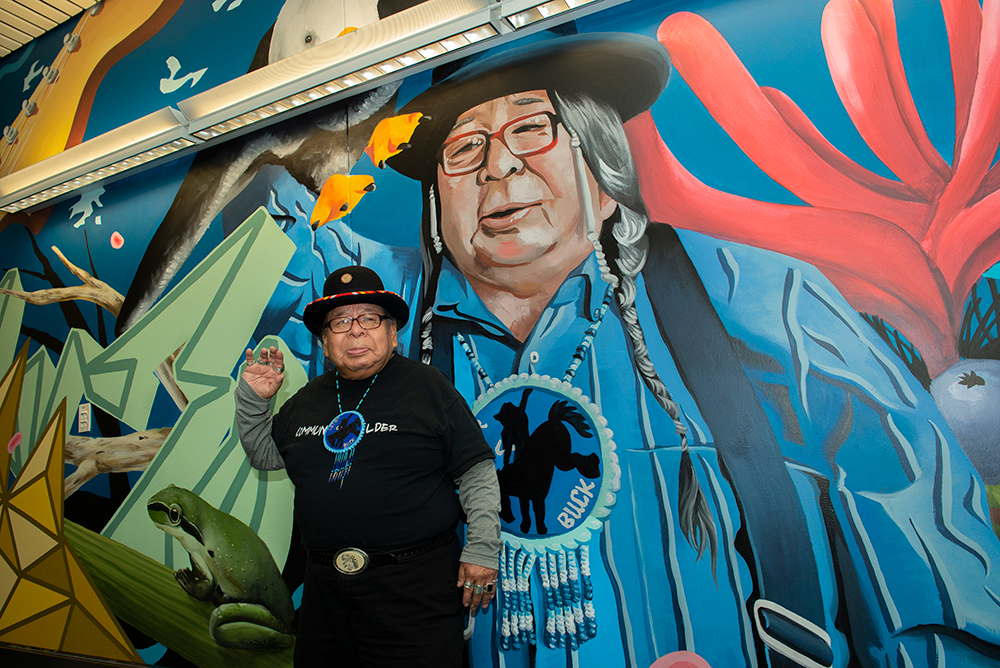 A Place Called Home mural by Alex Chiu and Jeremy Nichols in the North Pedestrian Tunnel