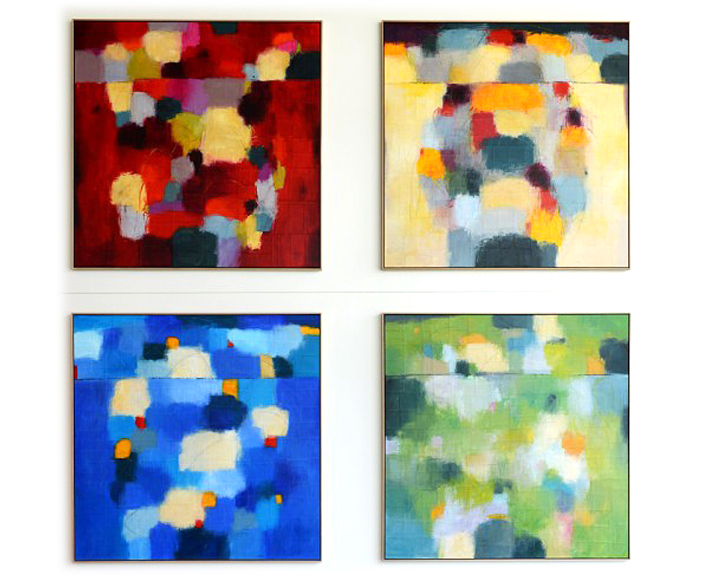 Carolyn Cole, North Ticket Lobby, June 4, 2015 – March 29, 2016 
Carolyn Cole creates, through layers of paint and envelopes, abstract paintings that are vibrant and rich with deep hues. She paints instinctively with each color playing a role in creating the mood of a piece.
Carolyn lives and works in Portland, but her work is exhibited and collected nationally. She is represented by Melissa Morgan Fine Art in Palm Desert, California.
Hear Carolyn talk about her creative process on Oregon's ArtBeat