The Port Art Program is delighted to present a dynamic and highly-crafted new temporary exhibition by Portland artist Jo Hamilton titled Open Entanglement. Previously on view post-security within the Concourse D/E display case at PDX (pictured below), this enthralling exhibition of large-scale hand-crocheted portraits can now be experienced firsthand by ticketed travelers through October 2023 within the Concourse E Extension display case.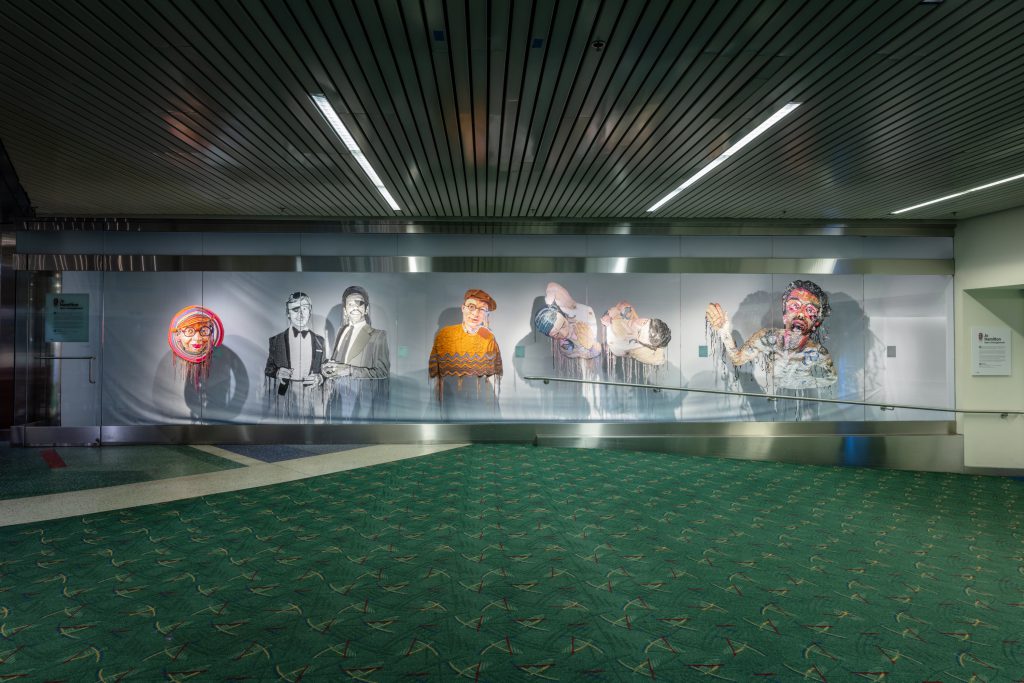 Crochet is a process of creating textiles by using a crochet hook to interlock loops of yarn, thread, or strands of other materials. The name is derived from the French term crochet, meaning 'hook'. Hooks can be made from a variety of materials, such as metal, wood, bamboo, or plastic. The key difference between crochet and knitting, beyond the implements used for their production, is that each stitch in crochet is completed before the next one is begun, while knitting keeps many stitches open at a time.
As a craft, crochet has a distinct language: speaking to and of generations of women, and as fabric, it is universally relatable. The process of crochet is intimate, with long hours spent tying and unraveling countless knots to create each work. Each knot can be as distinct as a second in time or disappear into the whole. It is this interplay between subject and material that animates the work.
Contemporary artist Jo Hamilton uses this net to filter and transform the traditional genres of portraiture, landscape, and nudes, and to celebrate the contemporary significance of the craft.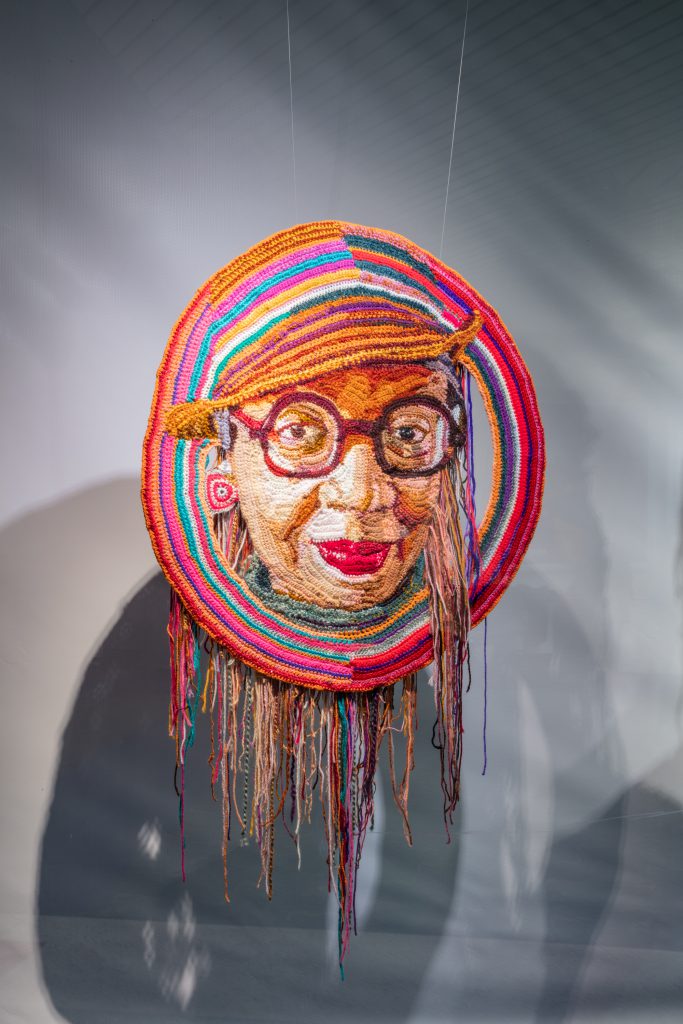 My large-scale crocheted wall works are handmade from yarn, knot by knot with a small hook. My technique integrates years of drawing and painting with one of the crafts I learned from my Gran during my childhood in Scotland.
My work comprises a number of ongoing series depicting soft but muscular reclining male nudes, masked women portrayed as superheroes hiding in plain sight, venerable local and historical matriarchs, and cityscapes concerning the current breakneck pace of modern human manufacturing. Out of concern for the environment, my work is primarily made from post-consumer materials. —Jo Hamilton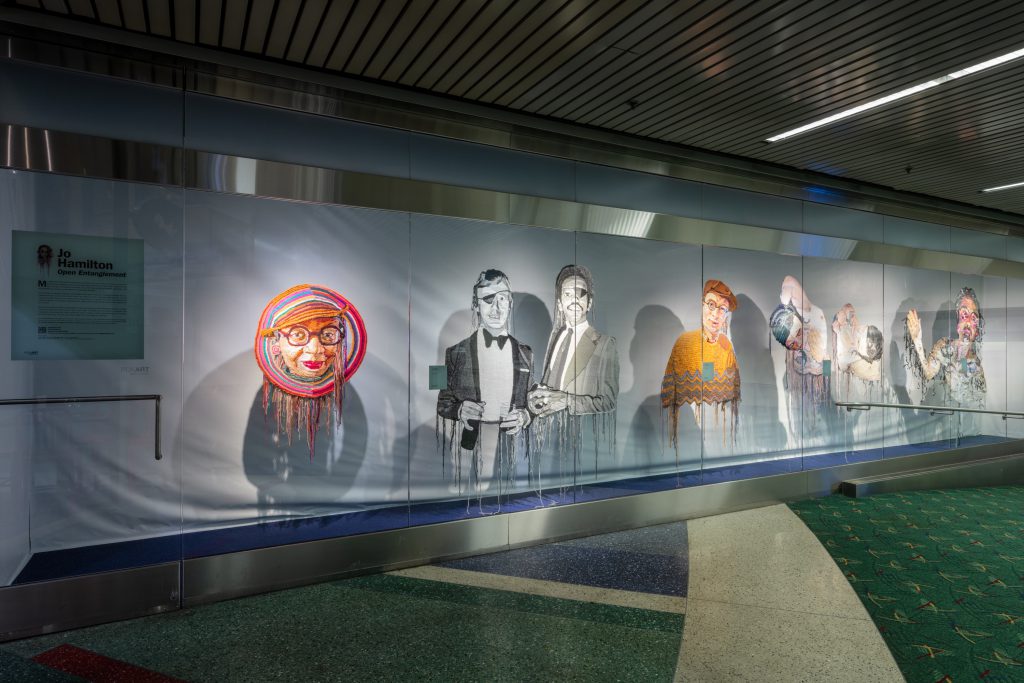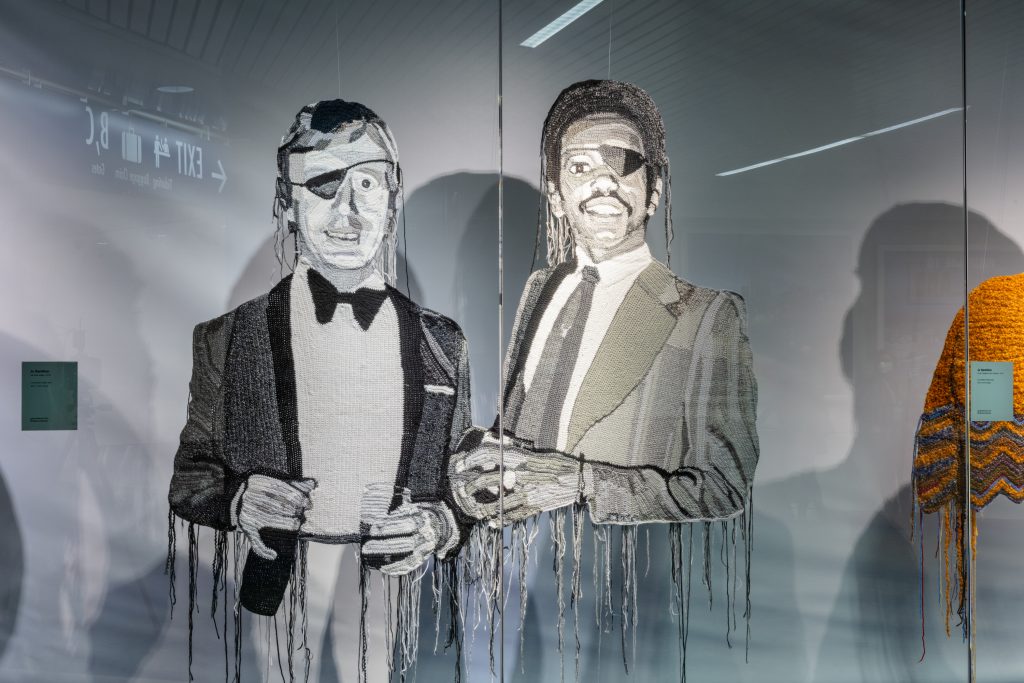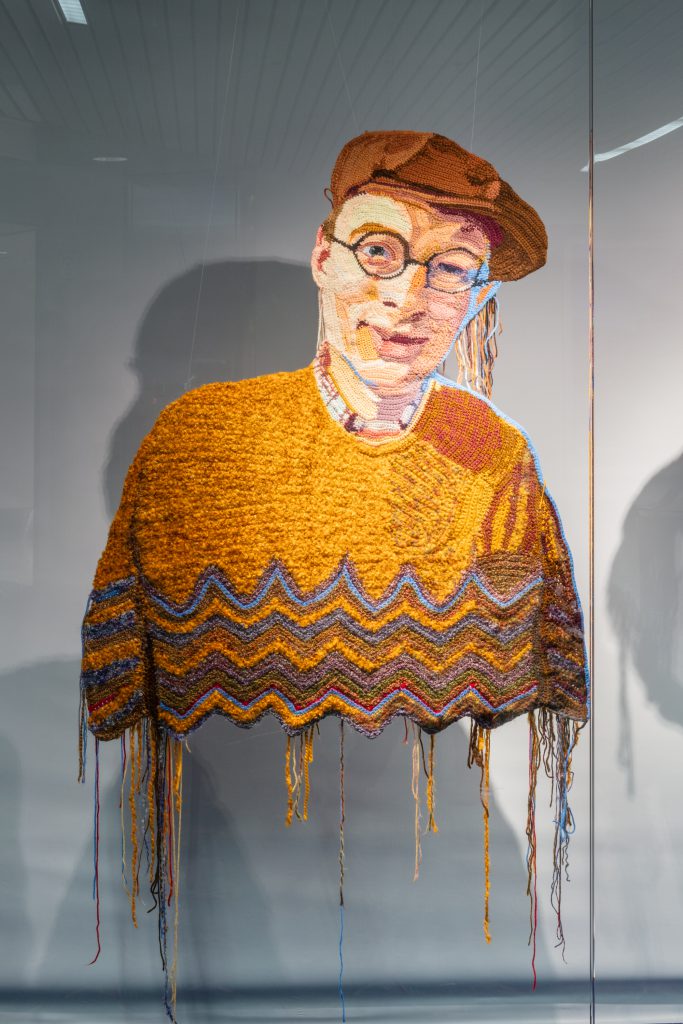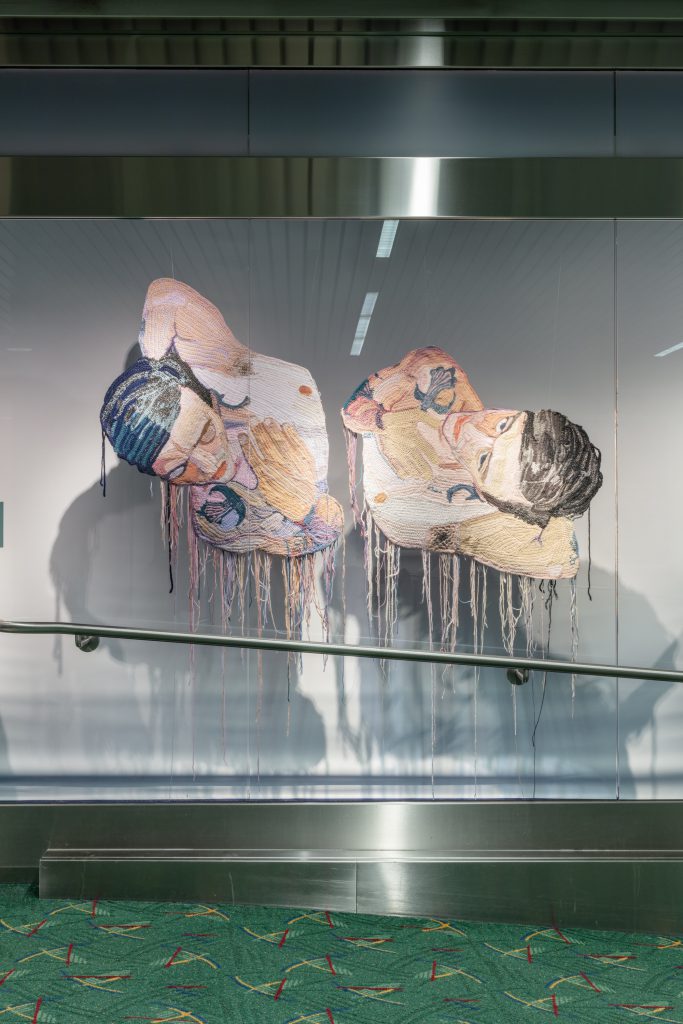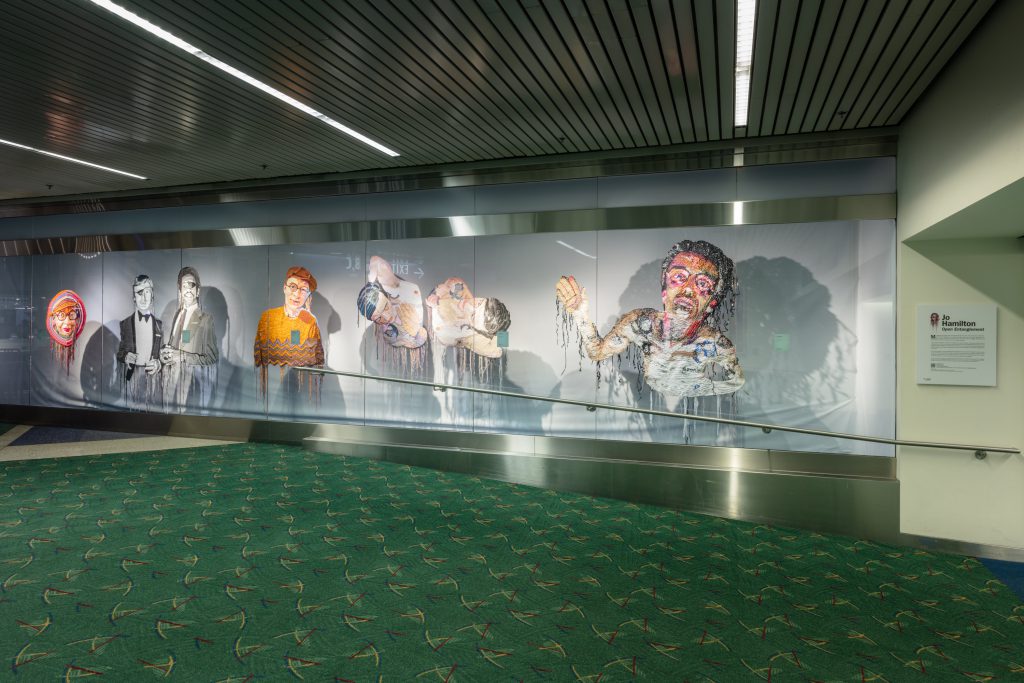 Jo Hamilton was born and grew up in Scotland. She moved to Portland in the 1990s after graduating from the Glasgow School of Art. Her work has been exhibited throughout the US and worldwide and is in numerous private and public permanent collections including the Portland Art Museum and the Jordan Schnitzer Family Foundation.

For more information about this exhibition or artwork inquiries please contact: info@johamiltonart.com
Feature image by Kevin McConnell.
Exhibition installation photography by John Clark.