The PDX Rotating Art Program is completely overjoyed to partner with brilliant Portland-based artist and musician Larry Yes for an expansive and electrifying new site-specific installation titled Everyone on This Planet Is Family. Designed and produced specifically for PDX travelers and viewers, the exhibition is located post-security within the Concourse E Extension display case. Yes's vision is extremely colorful, exhilarating, and a radically positive experience! On view through February of 2023, we hope this fun exhibition will put a huge smile on your face as well as warmth and appreciation in your heart as you travel to and from Portland over the next six months.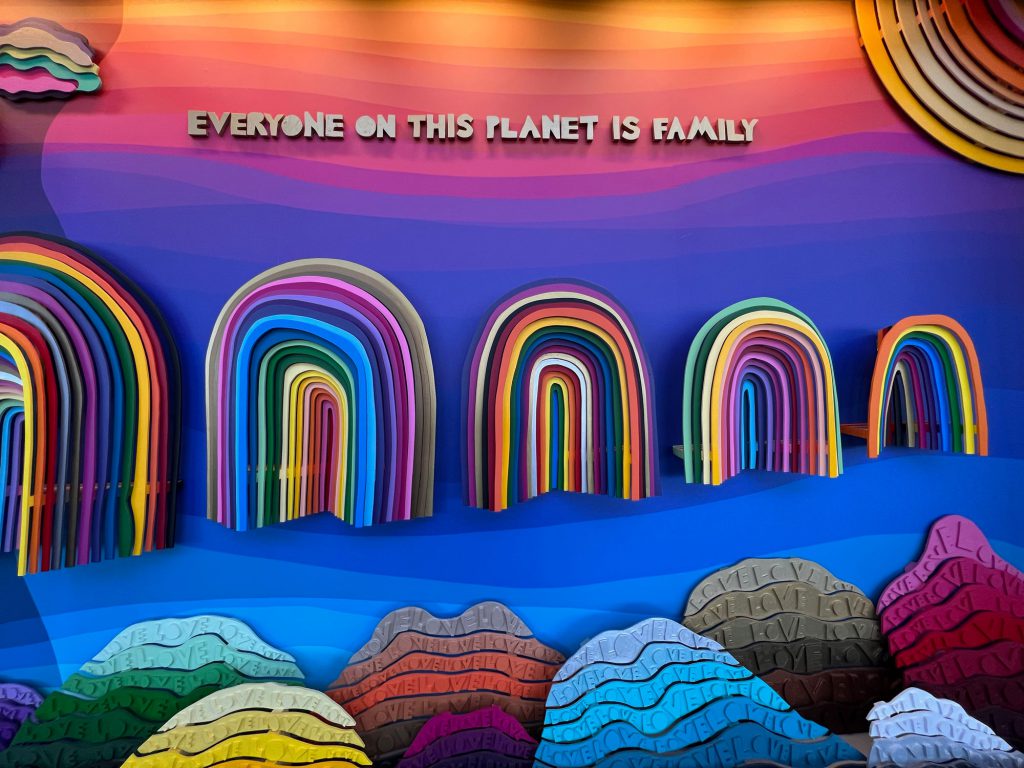 The conceptual basis of my work is messages of love designed to spotlight our interconnectedness. All humans are family, born from the same elements, and love is our shared home. Colors, shapes, words, and melodies help point the way to that home. Intentional, positive art for the people is needed now more than ever. My work aims to connect people to each other and themselves.
My mediums are paint, wood, installation, and song realized in visual and socially-engaged work and hybrids of the two. As a third-generation artist from the Pacific Northwest, communicating through song and blending colors has always been a part of my being. My music and art feed each other.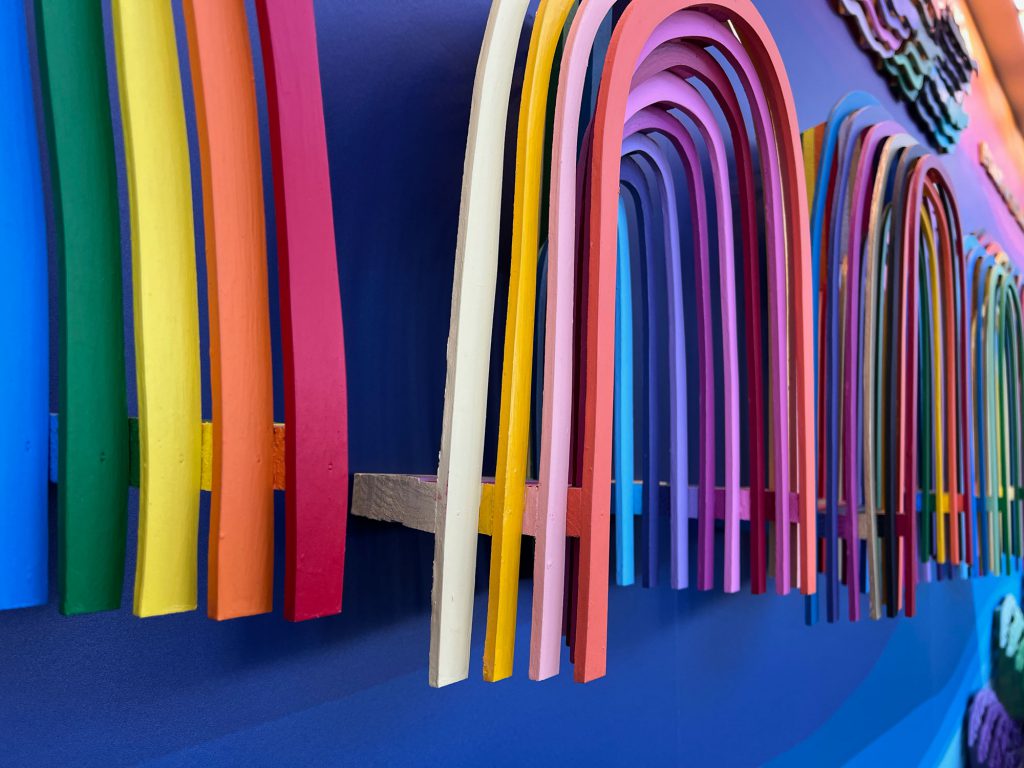 During the making of this installation my 7-year-old son started taking interest in the project. As I was cutting the shapes he loved to ride around on a rolling chair picking up the pieces one by one and putting them together as a puzzle of sorts, and then he would bring me the pieces one by one as I built them up and it became a collaboration. I love that his hands are a part of this process!
I am so excited and honored to have this opportunity to share my art with you here at Portland International Airport! I'm calling this installation "Everyone on This Planet Is Family". For me, rainbows, clouds, and mountains are a symbol and celebration of diversity not only in color, shape, and shade but metaphorically in race appearance, and class. My hope is that this art brings you joy and somehow you can share this joy with someone else. —Larry Yes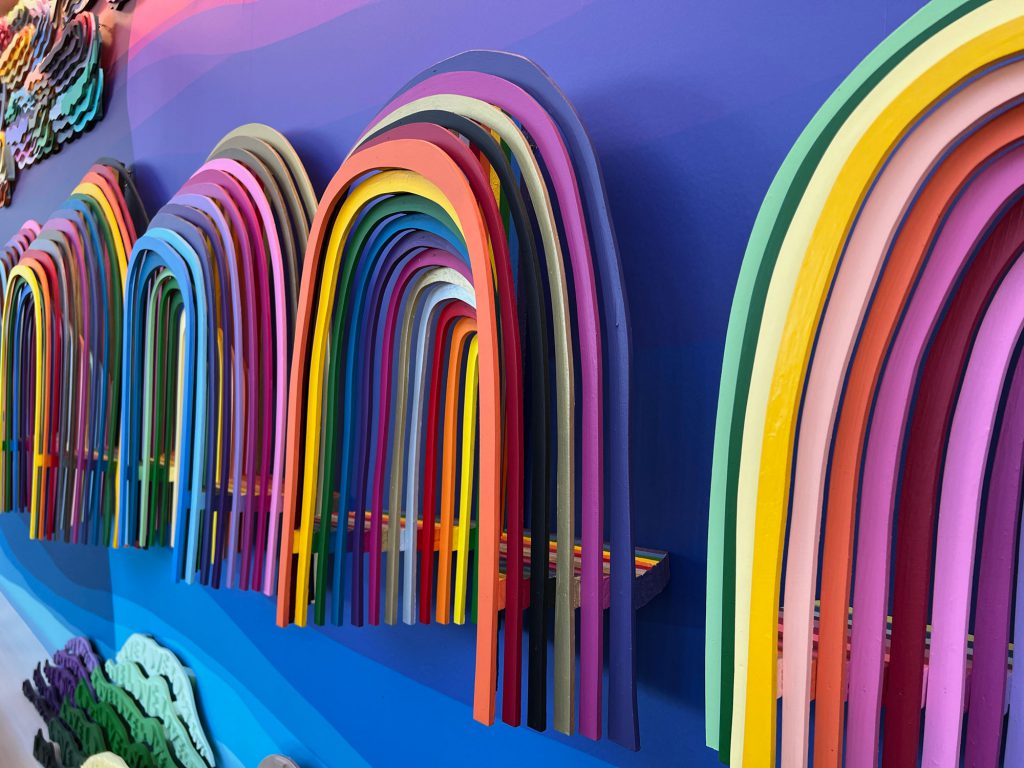 Larry Yes is a socially-engaged artist whose work focuses on positivity, humor, and fostering social bonds through creativity. Larry Yes was born in 1974 in Milwaukie Oregon. At age 8 he played asteroids with Sun Ra and somehow won. His art focuses on love and human connection. He is a native Oregonian who lives in Portland.
Instagram: @larry.yess
For more information about this exhibition or any individual artwork inquiries, please email: larrypeaceloveyes@gmail.com
Featured photo portrait of Larry Yes by Toussaint Perrault.