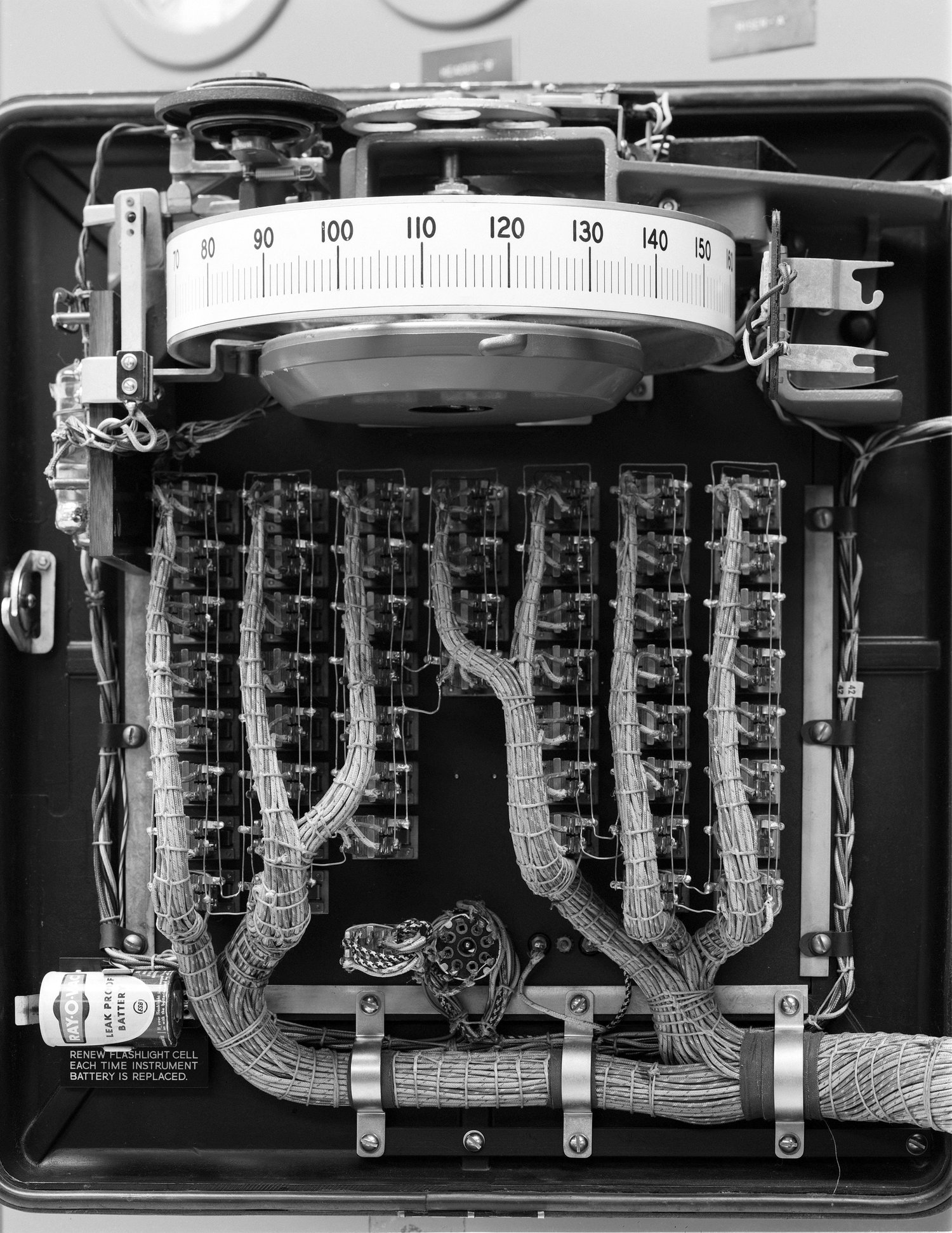 Celebrating summer travel and Pacific Northwest heritage, the PDX Art Program is honored to present an exhibition of sixteen splendid black and white photographs by Portland-based artist and architect Harley Cowan. Cowan's PDX exhibition, aptly titled Historic Wonderland, is currently on view post-security within the Concourse B/C Connector (located on four walls of the SW corridor closest to the Concourse C terminal entrance).
Historic Wonderland, designed specifically for Portland International Airport, is a retrospective photography exhibition from several heritage documentation projects celebrating the region's history, many of which were executed in partnership with state and federal agencies, historic preservation organizations, and non-profits. The exhibition title is a play on the Pacific Wonderland slogan that Oregon coined for license plates to commemorate the state's 100th birthday. Each of the four wall panels group works thematically: Jantzen Beach Carousel, currently celebrating its 100th birthday; Northwest Style, a term ordinarily used to describe a regional distinction of International Style architecture, here it is another play on words rather than indicative; No Longer Extant featuring places that have been lost; and The Manhattan Project, images from B Reactor at Hanford, Washington.
Historic Wonderland was conceived in conjunction with Portland photographer and filmmaker Cory Kaufman's documentary film about Cowan and his practice titled Heritage Documentation* —which is also currently on view in the airport as part of the PDX Hollywood Theatre microcinema's summer 2022 programming. Cowan's exhibition is conveniently located a short distance from the Hollywood Theatre microcinema at PDX, post-security within Concourse C of the terminal.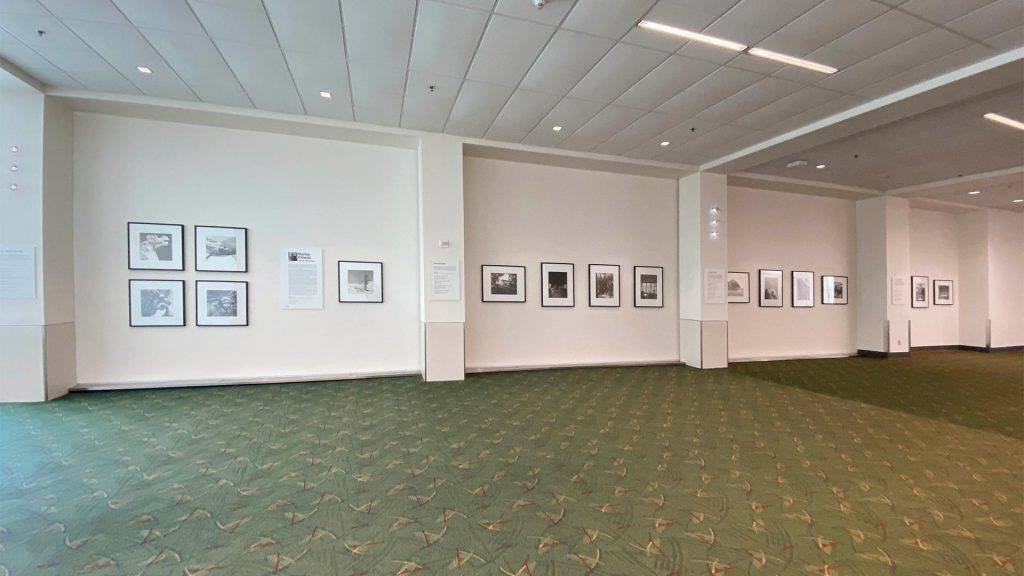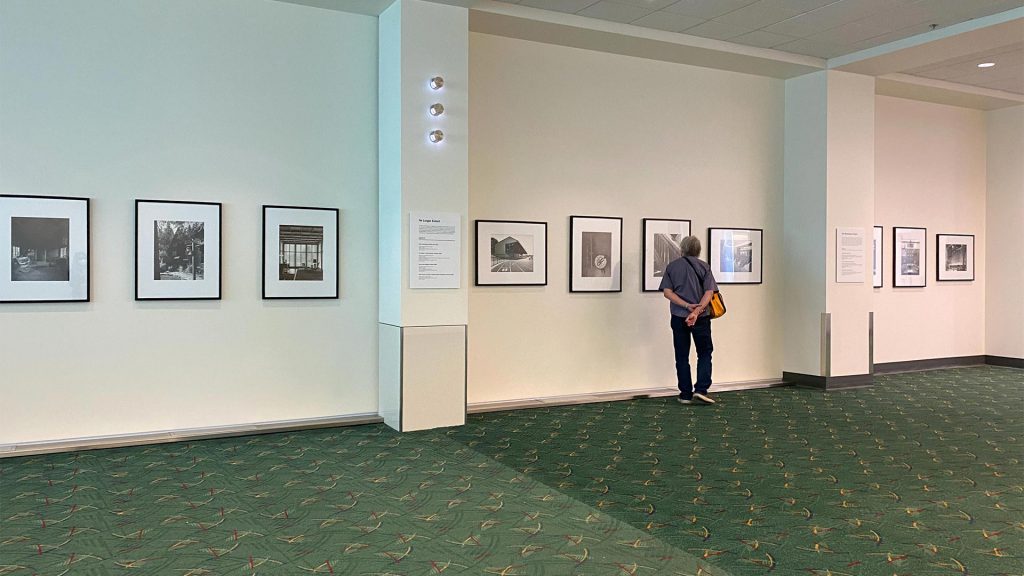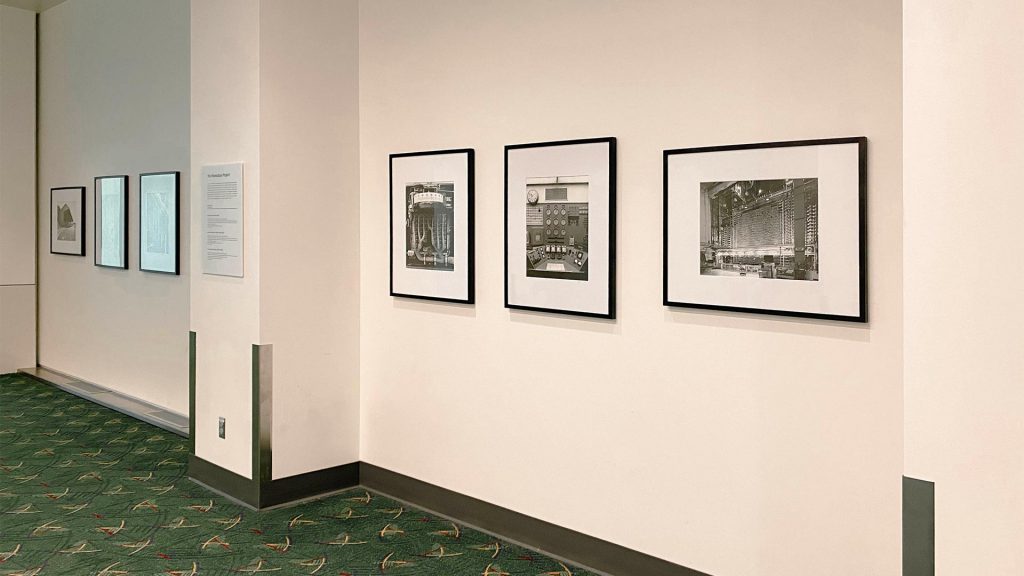 My interest and experience with large format film photography, leveraged by a professional fluency in architecture and science, led to a fellowship in heritage documentation. I travel to historically significant but largely unrecorded sites in order to create a durable interpretive record of these places while opportunities exist. Some may stand for generations. Some will become lost, slowly through neglect or quickly to natural disasters. And sometimes I arrive moments before the wrecking ball.
I make photographs in accordance with the standards of the Historic American Buildings Survey (HABS) and the Historic American Engineering Record (HAER) to ensure their archival eligibility and long-term viability. HABS, a New Deal-era program similar to the Farm Security Administration or Works Progress Administration, was established in 1934 as a joint venture between the National Park Service, the American Institute of Architects, and the Library of Congress to preserve American built history. HAER was added in 1969 to record American industry and infrastructure. Unlike other federal programs following the Great Depression, HABS/HAER are ongoing and active today. They continue to follow strict guidelines for black & white, large format, film photography. —Harley Cowan
Following are several stunning images featured in designated sections of the Historic Wonderland exhibition currently on display at PDX.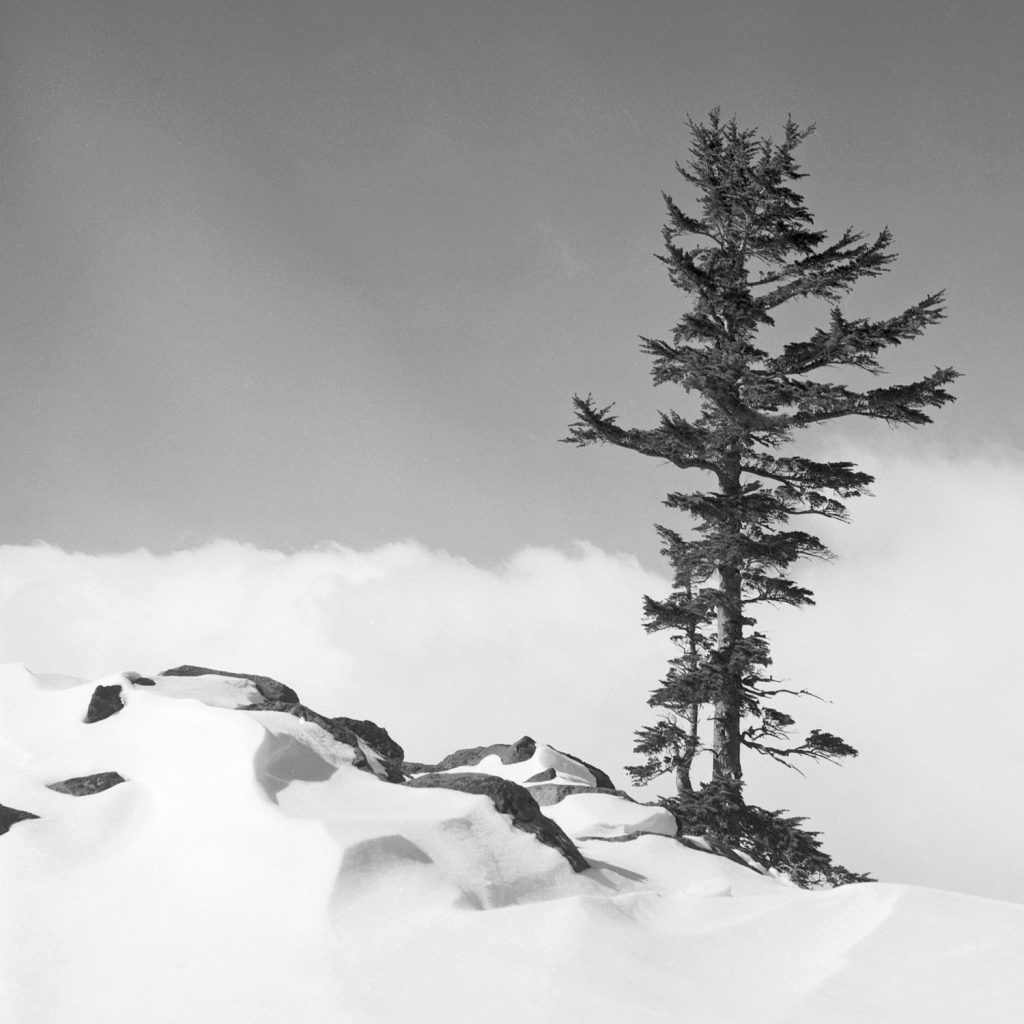 ---
Jantzen Beach Carousel
In the summer of 2020, I was asked by Restore Oregon to participate in a documentation project for the Jantzen Beach Carousel prior to restoration. The carousel has been in storage since 2012. A conditions inventory was made of its horses and components. In November, these photographs and ten others will join a greater exhibit celebrating the 100th anniversary of the carousel at Oregon Historical Society Museum.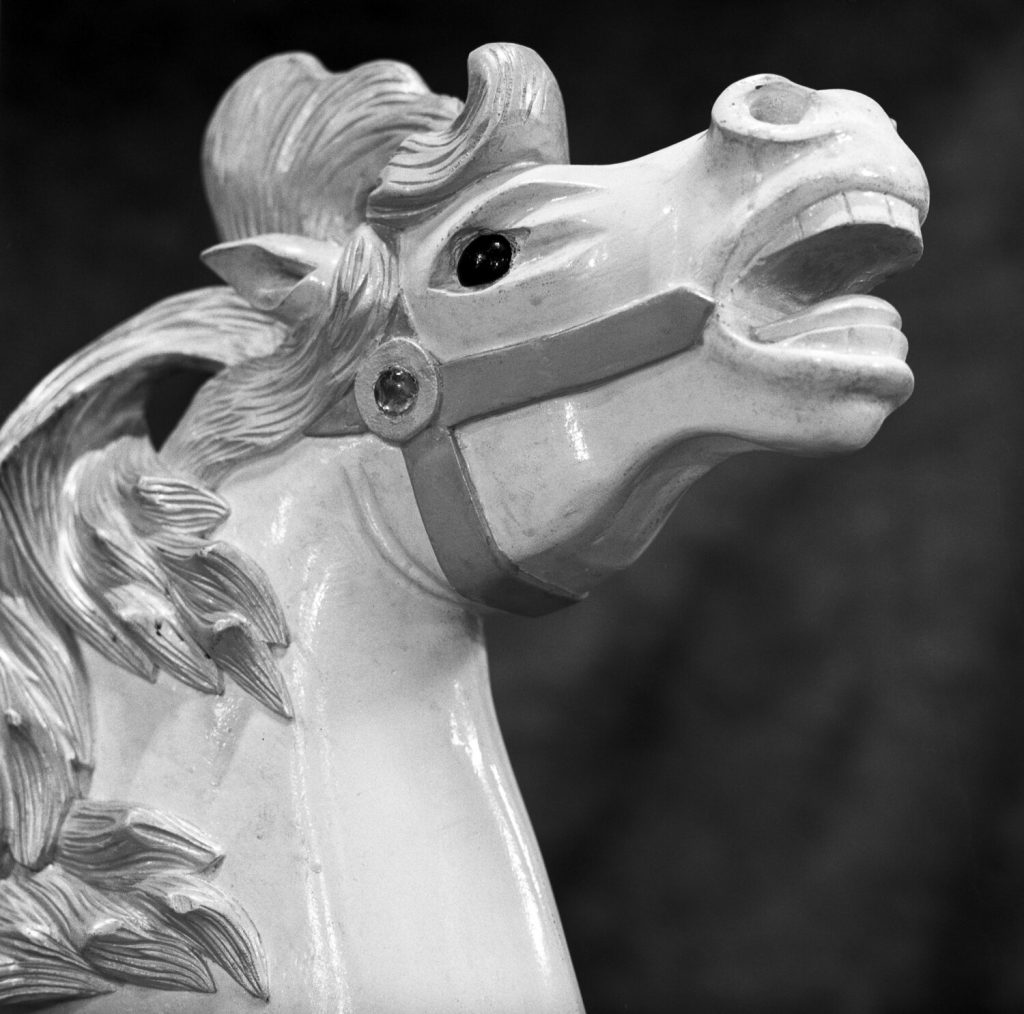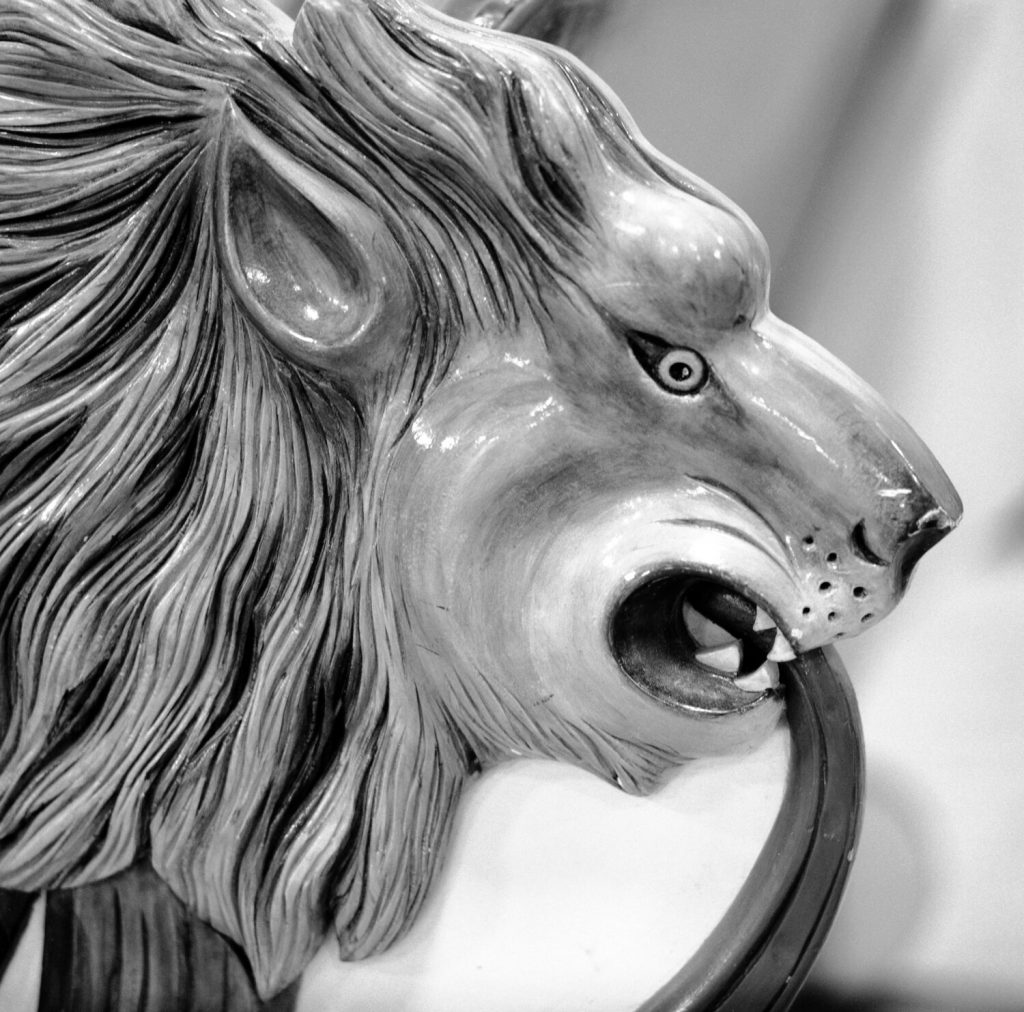 ---
Northwest Style
Northwest Regional style architecture is a subset of the International Style common in the Pacific Northwest from about 1935 to 1960 and is characterized by its expressive use of wood. With the exception of John Yeon's Watzek House, these photographs do not depict Northwest Style architecture but they all demonstrate the historical use of native lumber in Oregon architecture.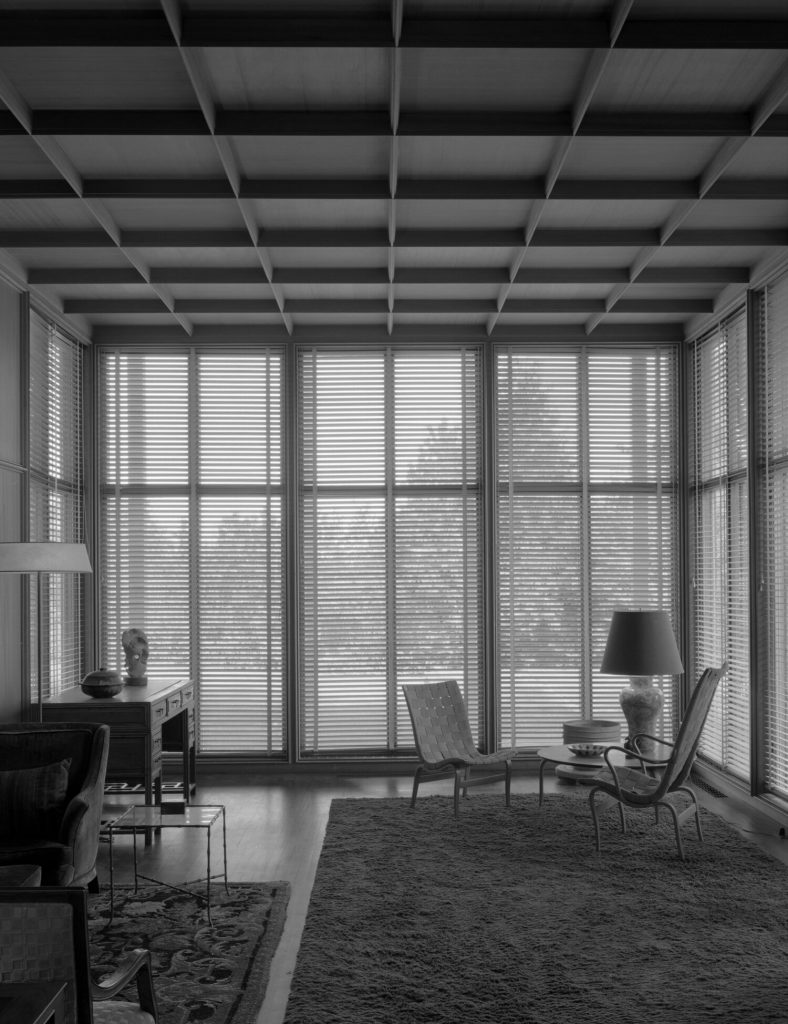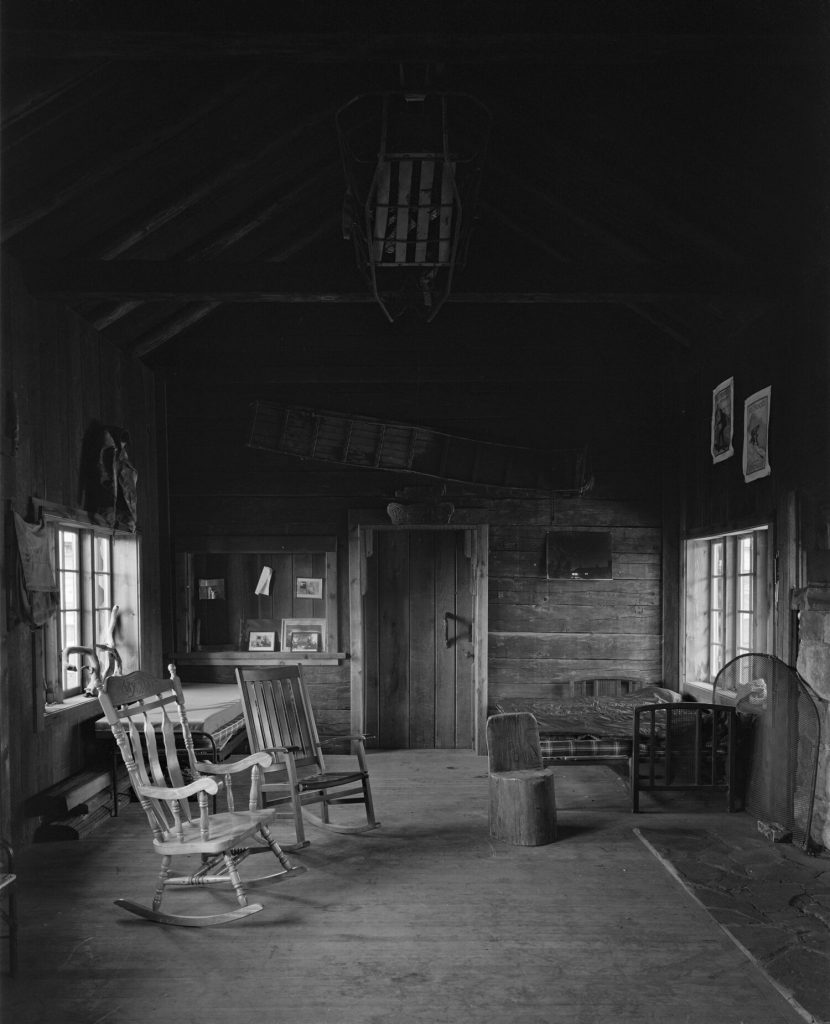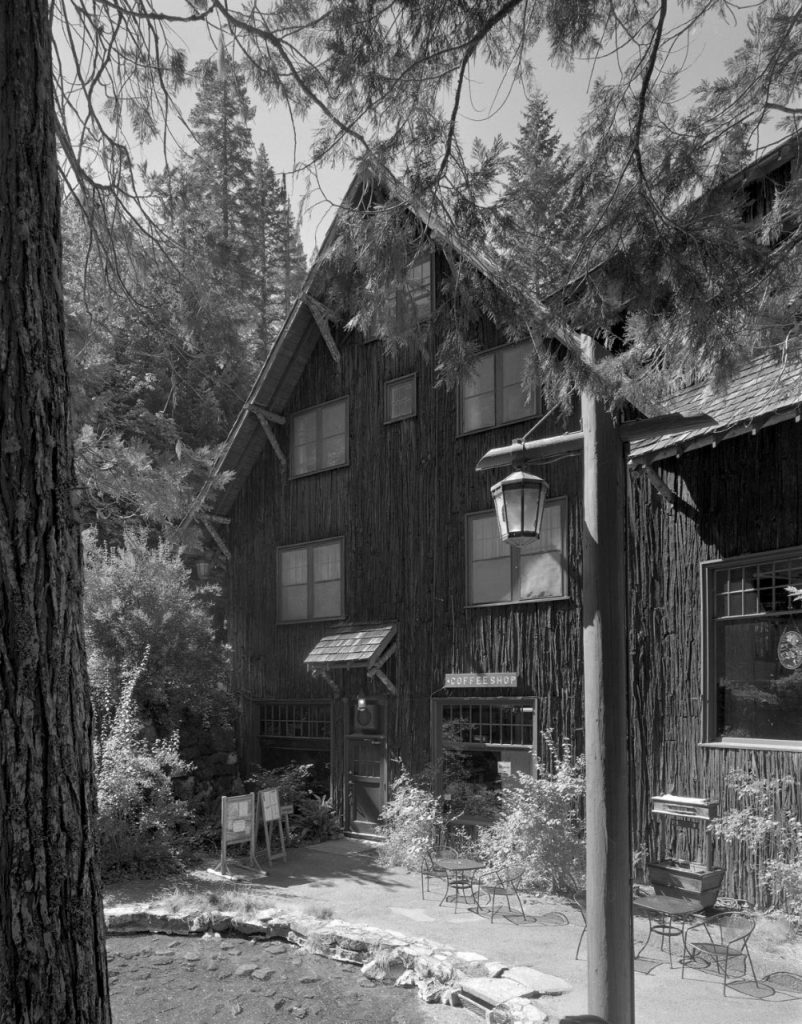 ---
No Longer Extant
In historic preservation, mitigation is a method of compensation to the public for loss or diminishment of historic properties when adverse effects or demolition cannot be avoided. One tool for mitigation is a thorough recording, including written histories, measured drawings, and large format photography as prescribed by the Secretary of the Interior's Standard and Guidelines for Architectural & Engineering Documentation. These are such photographs.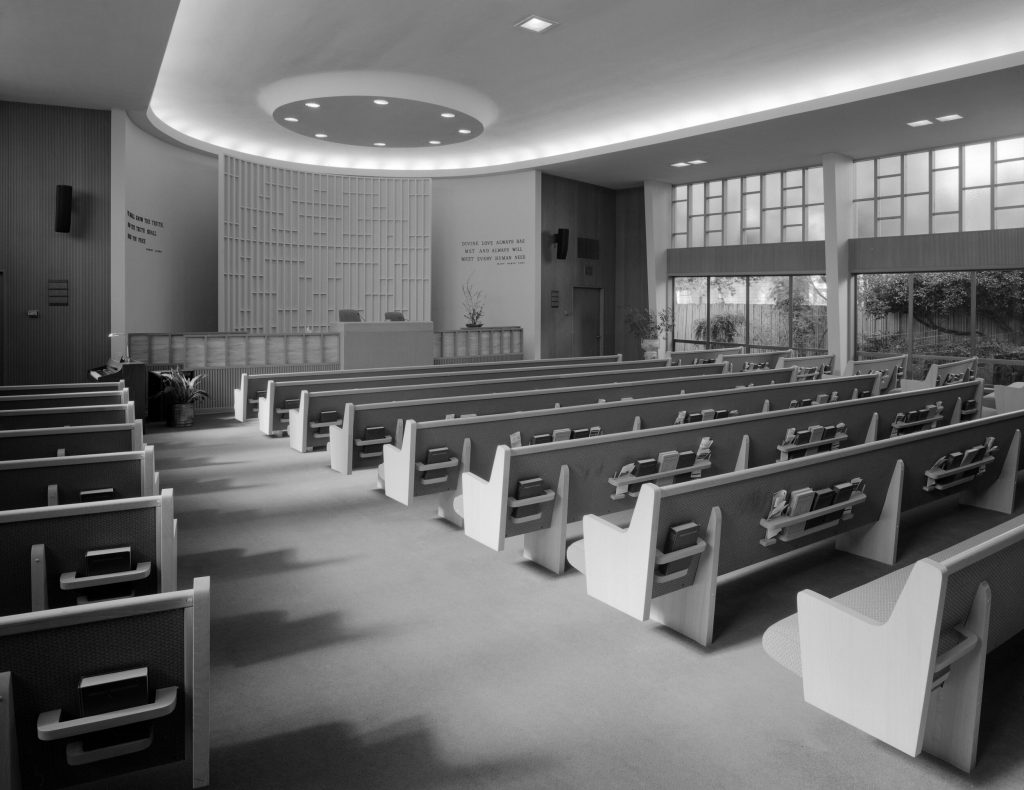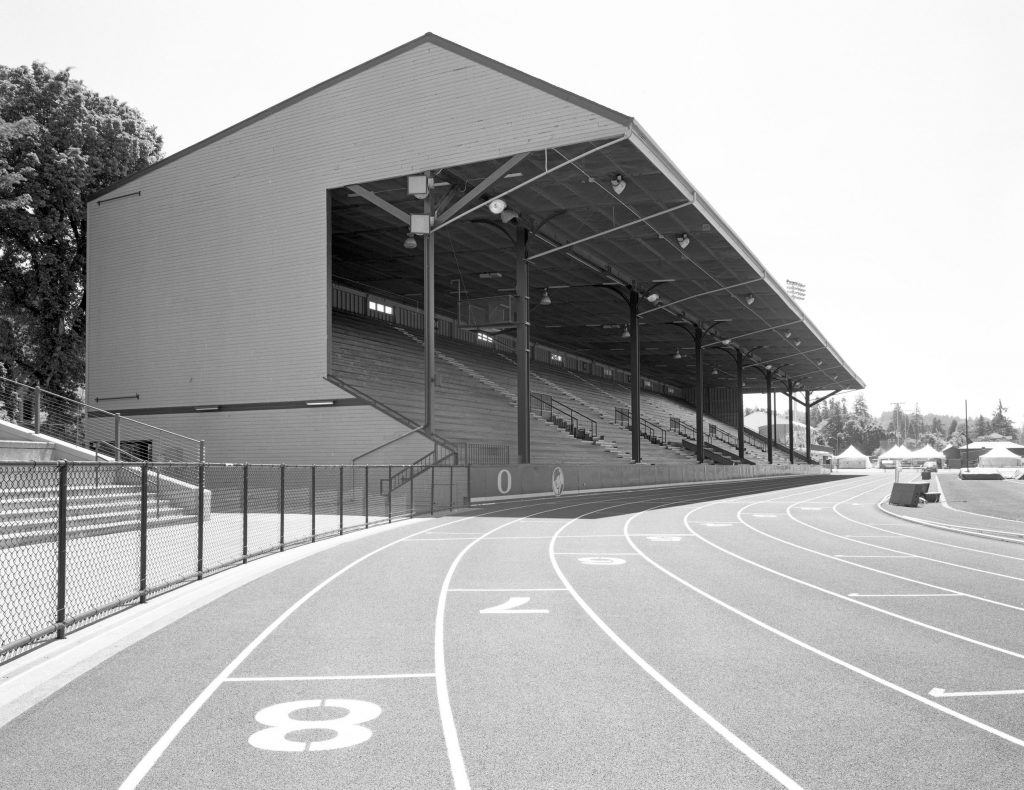 ---
The Manhattan Project
I grew up in Richland, Washington next to the Hanford Nuclear Reservation. B Reactor, brainchild of physicist Enrico Fermi, built in 1944 as part of the Manhattan Project, was the world's first full-scale nuclear reactor which produced plutonium for the Trinity Test near Los Alamos, New Mexico and the Fat Man bomb exploded over Nagasaki, Japan. Arguably the greatest engineering feat of the 20th Century, and the most terrible, a Promethean altar of science, it has long held a fascination. In 2017, I was granted four days of access to photograph the reservation and the reactor.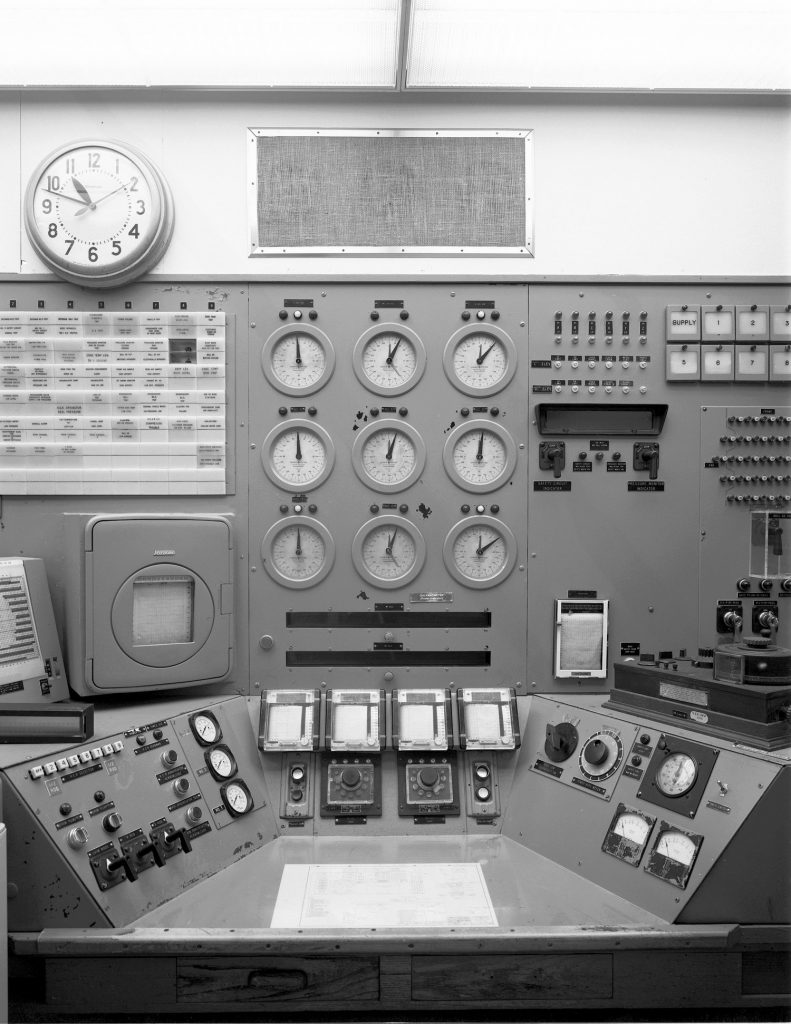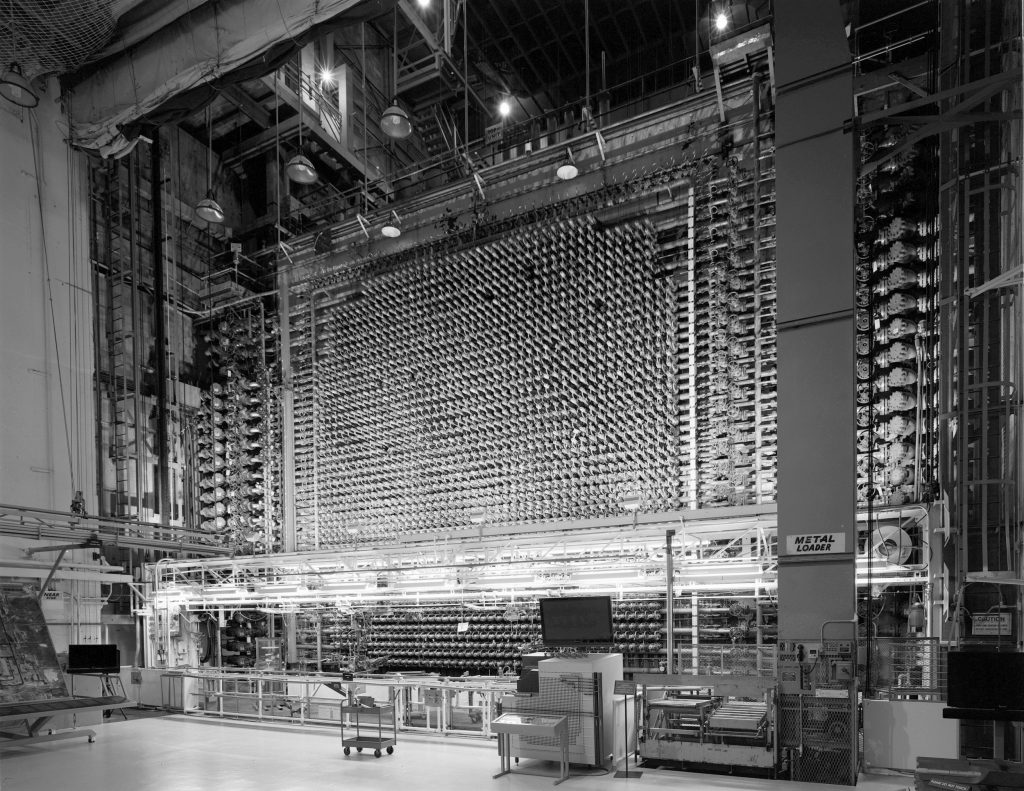 ---
Harley Cowan is a registered architect in Oregon and Washington. Cowan studied design at the School of Architecture & Construction Management at Washington State University in Pullman, Washington, and at the School of Architecture & Urban Design at Far Eastern State Technical University in Vladivostok, Russia. He currently lives in Portland, Oregon where he works as a laboratory designer and occasionally instructs heritage photography to graduate students in the Historic Preservation Program at University of Oregon.
Recipient of the Van Evera Bailey Fellowship from Architecture Foundation of Oregon and Oregon Community Foundation and the Access Award from Vernacular Architecture Forum, Harley Cowan was inducted into the Atomic Photographers in 2019 for his work documenting the Manhattan Project at Hanford, Washington. He was selected for artist residencies with the National Park Service, University Club of Portland, and the Arctic Circle Expeditionary Residency in Svalbard. His silver gelatin prints have been exhibited across the US and are in private and public collections including Historic American Buildings Survey of the Library of Congress, Oregon State Historic Preservation Office archives, Multnomah County archives, and the Manhattan Project National Historical Park.
Instagram: @harleycowan
For more information about this exhibition or artwork inquiries please contact: hello@harleycowan.com
*Filmmaker and photographer Cory Kaufman's documentary film about heritage photographer Harley Cowan and his practice titled Heritage Documentation, officially selected for the 2021 Portland Film Festival, can be viewed here.