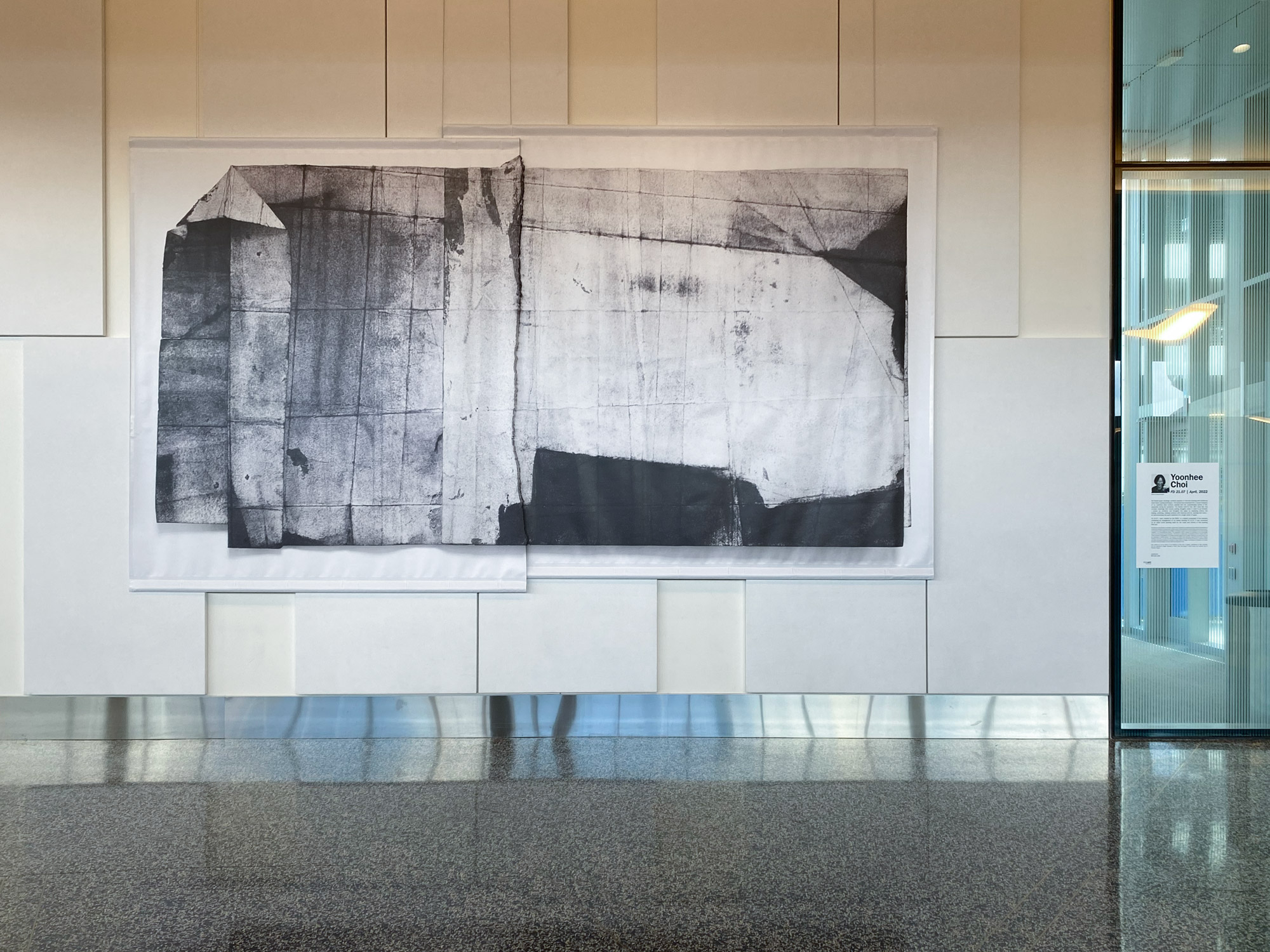 Educated as a city planner, an architect, and an artist, Yoonhee Choi creates powerful work that explores the potential of unexpected materials to express both multiple scales of spatial experience and intimate, personal associations.
Choi's projects utilize everyday materials in an improvisational manner, ranging from tiny collages and drawings on paper to large-scale immersive installations. Her explorations seek to deepen sensitivity to her surroundings and her art practice is the record of her perception. She strives to create visual conversations with her viewers both to inspire aesthetic contemplation of mundane everyday objects and to awaken awareness of critical issues that are overlooked or willfully ignored.
My folded paper drawings combine aspects of charcoal drawing with traditional Asian fabric dyeing techniques. This series has developed into a visual metaphor of my repetitive daily routines overlaid with the unpredictable events of life, especially during the pandemic. The Korean verb for fold, 접다 (Jeop Da), has multiple meanings that include putting thoughts aside in order to go forward. I embed my emotions and thoughts into the paper by repeating actions like folding, unfolding, rubbing surfaces with charcoal and oil, sanding, and more—all demonstrating the quiet resilience of a single sheet of paper.
—Yoonhee Choi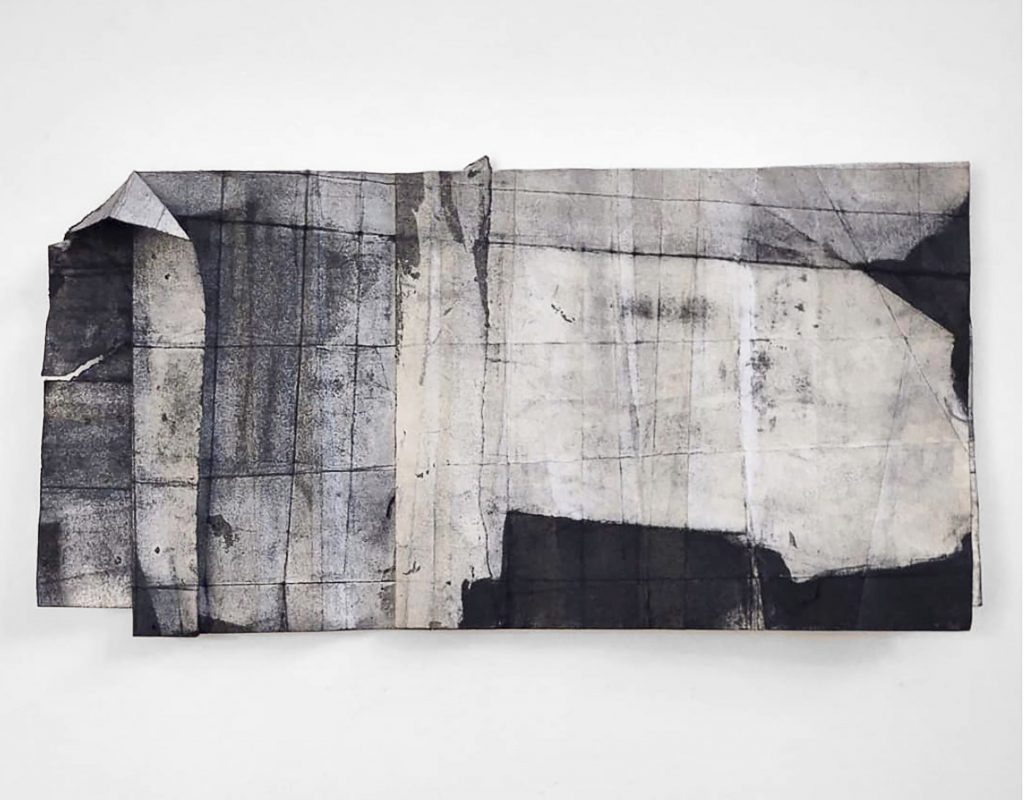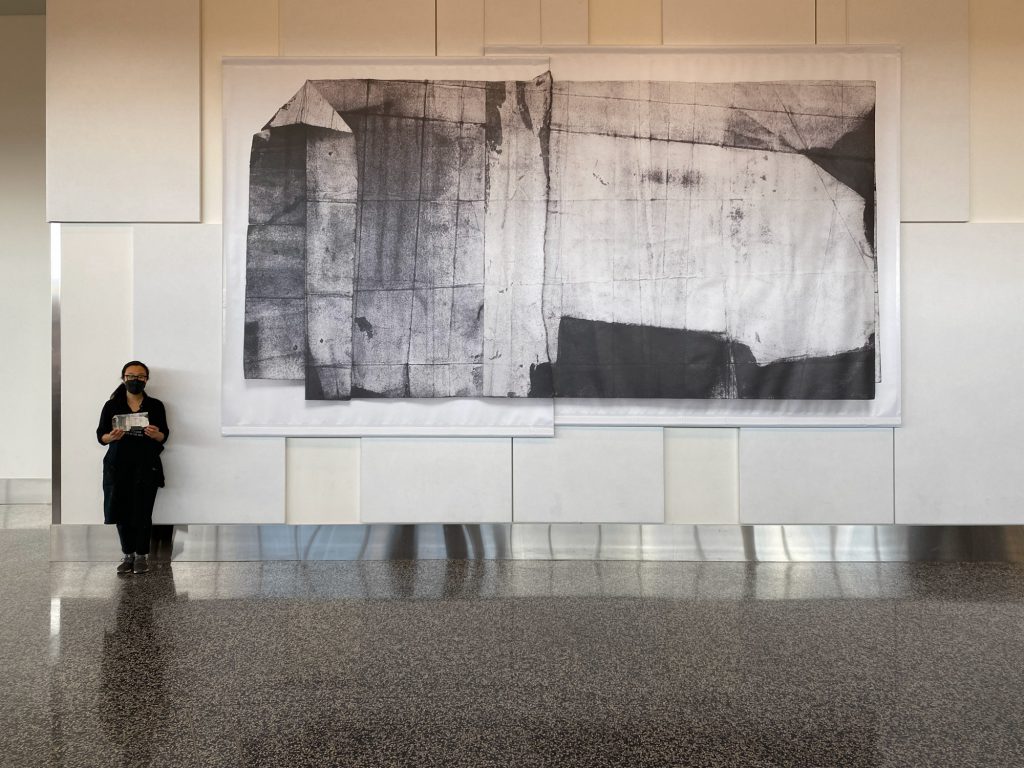 FD 21.07 | April is the title of Choi's new site-specific temporary installation created for the Rental Car Lobby on view pre-security within the PACR Building at PDX. The installation is a diptych composed of two banners containing an enlargement of the original folded drawing FD 21.07. The elegant and reflective installation was conceived as an Asian scroll painting sized for the scale and activity of this bustling PDX hub. Choi's artwork will be on view to the public through April 2023 in partnership with PDX's Rotating Art Program.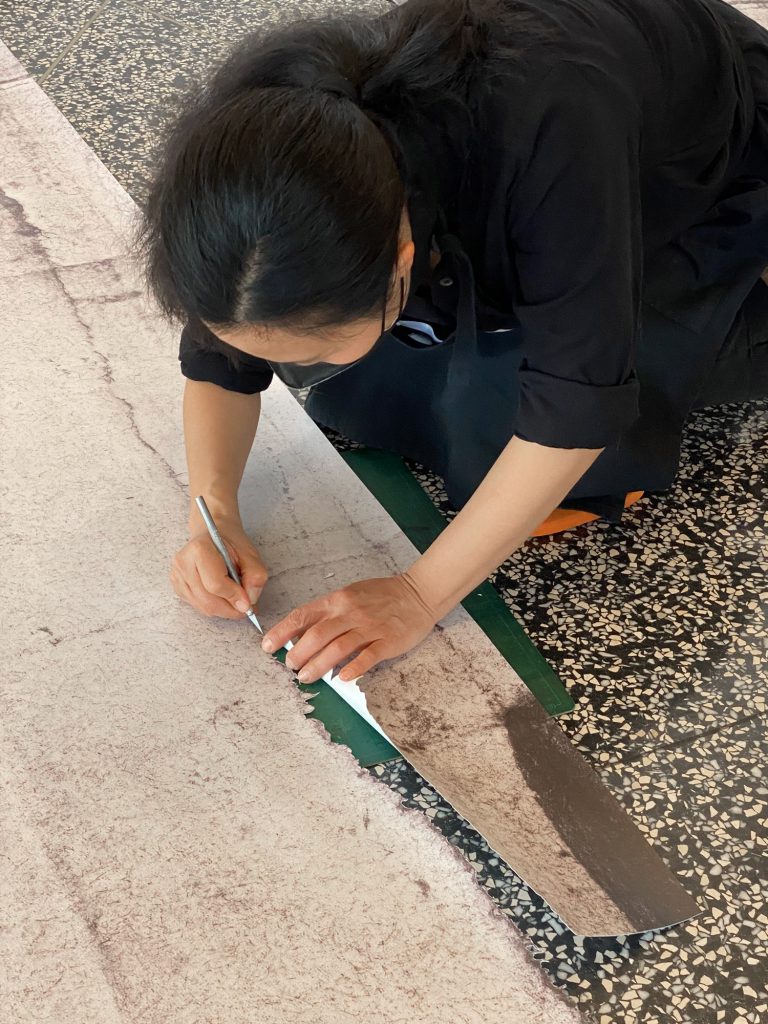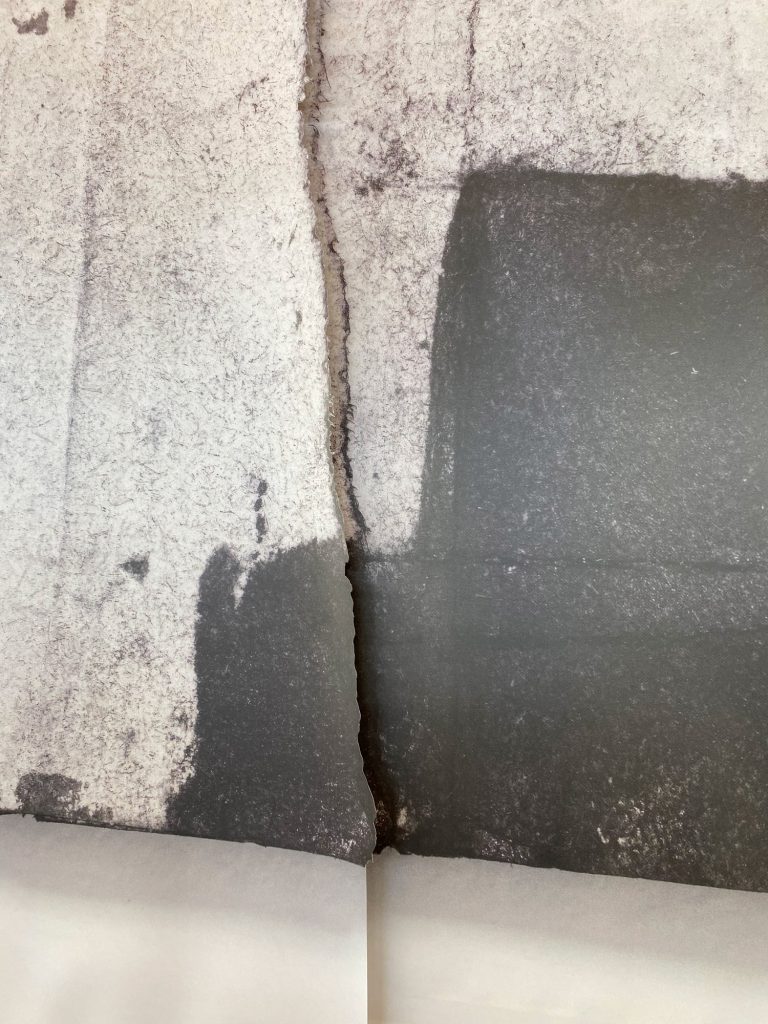 The recipient of a Golden Spot Residency Award from the Crow's Shadow Institute of the Arts, Yoonhee Choi has exhibited her work throughout the US and the UK and is in numerous private and public permanent collections including the State Library of Oregon, the Portland Art Museum, the Jordan Schnitzer Family Foundation and the Hallie Ford Museum of Art. Choi studied art at the School of the Museum of Fine Arts in Boston, architecture at Yale University, and city planning at Hongik University in Seoul. Born and raised in South Korea, she currently lives in Portland, Oregon.
For additional information about artist Yoonhee Choi, please visit her website:
ychoiart.com
Instagram: @ ychoi_artist