Now celebrating its seventh year, the Portland Winter Light Festival (PDXWLF) is an annual event of the Willamette Light Brigade, a non-profit arts organization. PDXWLF is presented to guests for free and builds community by bringing art and technology to inclusive audiences while invigorating Portland in the winter. In 2022, the Portland Winter Light Festival (PDXWLF) is presented as a series of pop-up installations throughout Portland and beyond. You are invited to explore, wander, and see the city with new eyes.
February 4-12 2022, the festival is returning as a citywide event with pop-up art in windows, businesses, and unusual spaces, encouraging guests to explore the city to view art while allowing for equitable access for more families and guests. Pop-ups will be interspersed with large, dynamic anchor art installations. This replicates the successful model of 2021, where the festival adapted to the current pandemic climate by providing touch-free installations, encouraging community celebration while adhering to COVID guidelines.
The Willamette Light Brigade (WLB) founded PDXWLF in an effort to propel forward its mission of connecting community and enriching the public realm through artful lighting. The festival began as a coalescence of ideas in 2016 and was propelled into existence by dedicated community members too numerous to mention.
WLB is committed to keeping the Portland Winter Light Festival family-friendly, free to attend, and open to everyone. So bundle up and celebrate the power of light and community!
Portland International Airport (PDX) is honored to partner with PDXWLF through the Port Art Program all hours February 4th through the 12th with exterior architectural lighting designs for PDX's Concourse E facade titled Elevation by Steven Harper the owner and Principal Designer of Indigo Design LLC.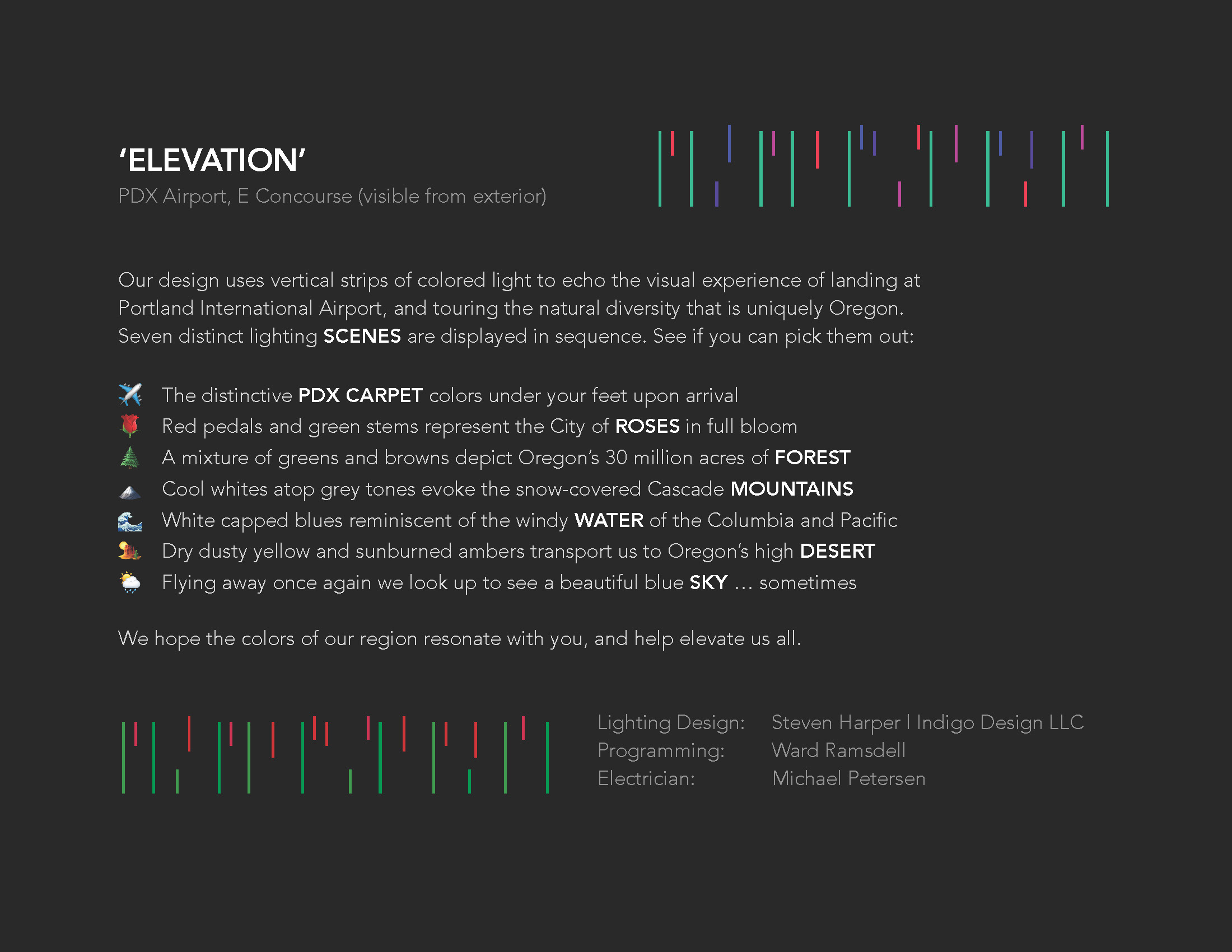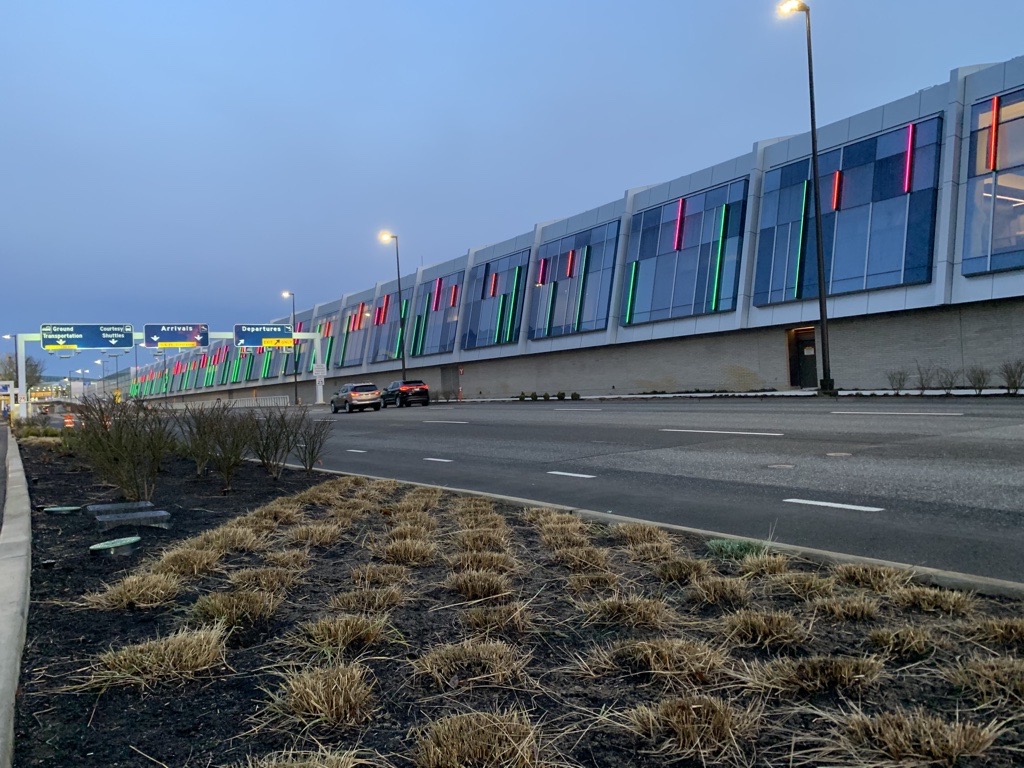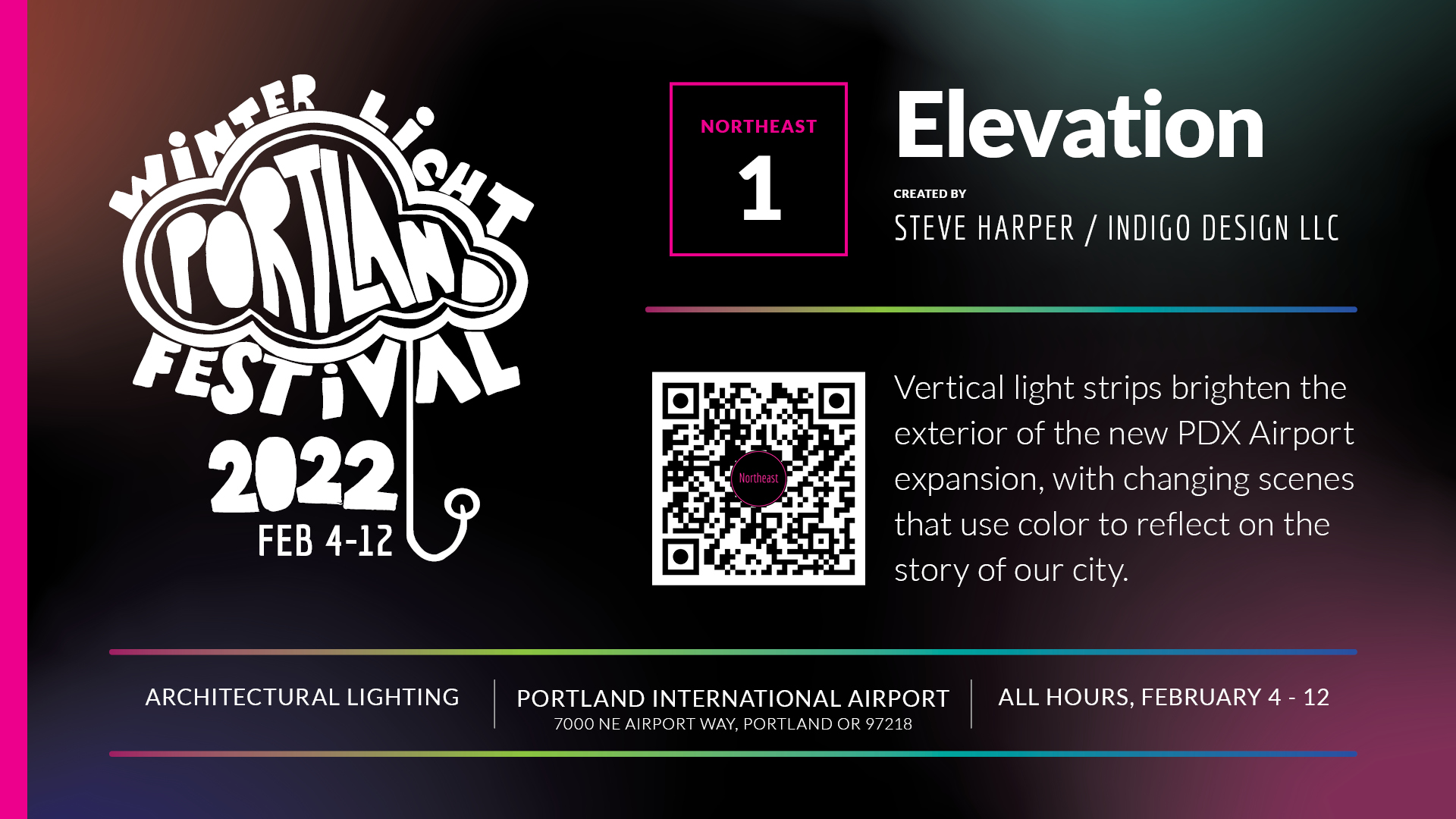 I've been captivated by the live event experience since attending my first concert in the mid-1980s. My early years included a decade on the other side of the curtain – as bass guitarist, keyboardist, and part-time lighting tech for my own band. For me, the desire to showcase creativity through music and stagecraft started very early.
Originally from metro Detroit, I went on to attended Wayne State University, and Oakland University, in pursuit of an MFA in theatrical design. My first gigs were for small bands, struggling theatre projects, wedding receptions – anything I could find! With growing experience, my career accelerated quickly to work on larger-scale corporate events, awards shows, and product launches. Feeling the urge for a change of scenery, I relocated to Portland, Oregon in 1999, and started Indigo Design LLC in 2001. I continue to draw upon my formative years as inspiration. My broadening base of clients has given me the opportunity to travel extensively, expand my level of experience, and continue to create, learn, and grow Indigo Design LLC.
—Steven Harper | Owner, Principal Designer | Indigo Design LLC | IndigoDesignLLC.com
For more information about the 2022 Portland Winter Light Festival, please visit their website: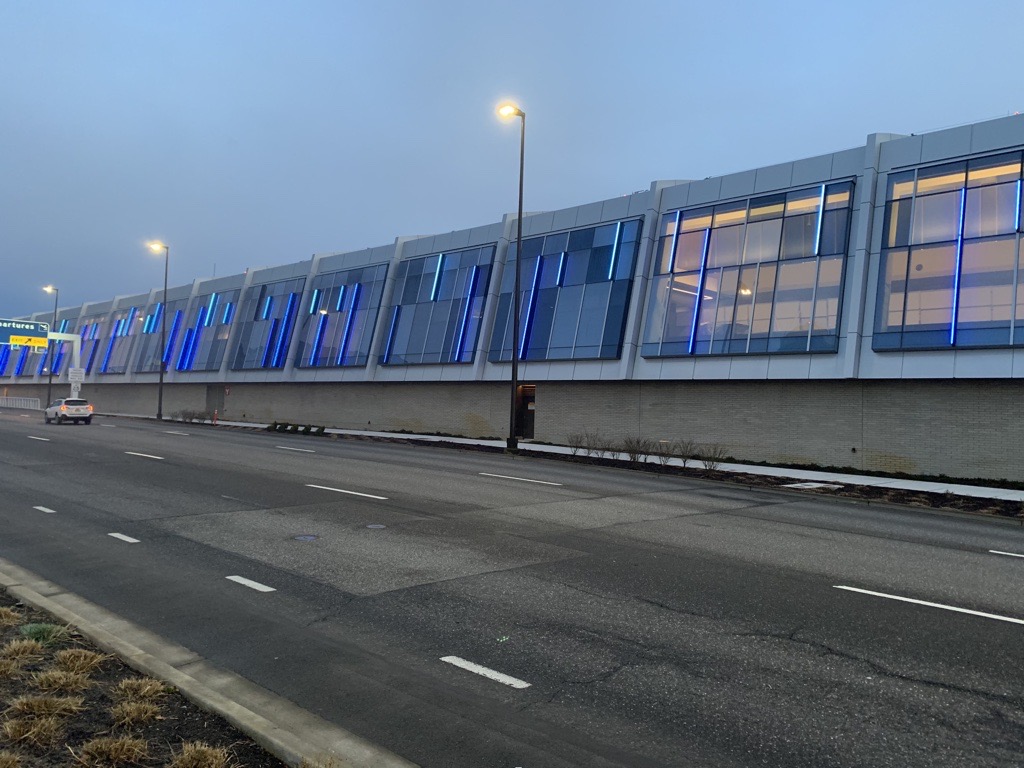 Feature image by Steven Harper and additional images by Walt Marchbanks.