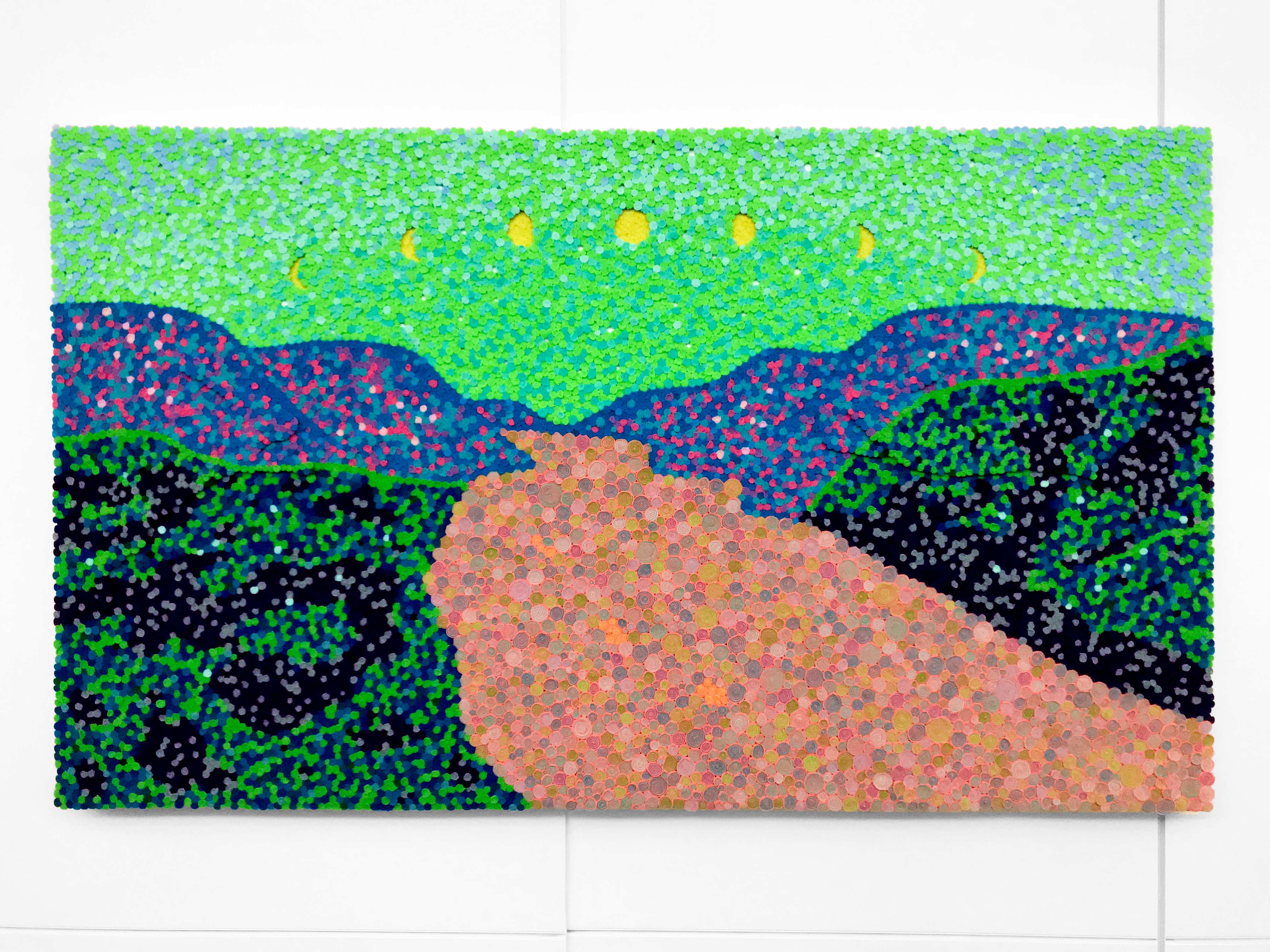 Through the soft warmth of natural and acrylic felts, fiber artist Xander Griffith creates compositions that honor and celebrate Pacific Northwest nature-based subject matter in his premier PDX exhibition titled 11.15.1805.
Xander's exhibition title refers to a particularly challenging date noted in the travel journals of the Lewis and Clark Expedition that took place from May 1804 to September 1806. Also known as the Corps of Discovery Expedition, it was the first American expedition to cross what is now the western portion of the United States. It began near St. Louis, Missouri, made its way westward, and passed through the continental divide to reach the Pacific coast. The Corps of Discovery comprised a selected group of U.S. Army volunteers under the command of Captain Meriwether Lewis and his close friend, Second Lieutenant William Clark.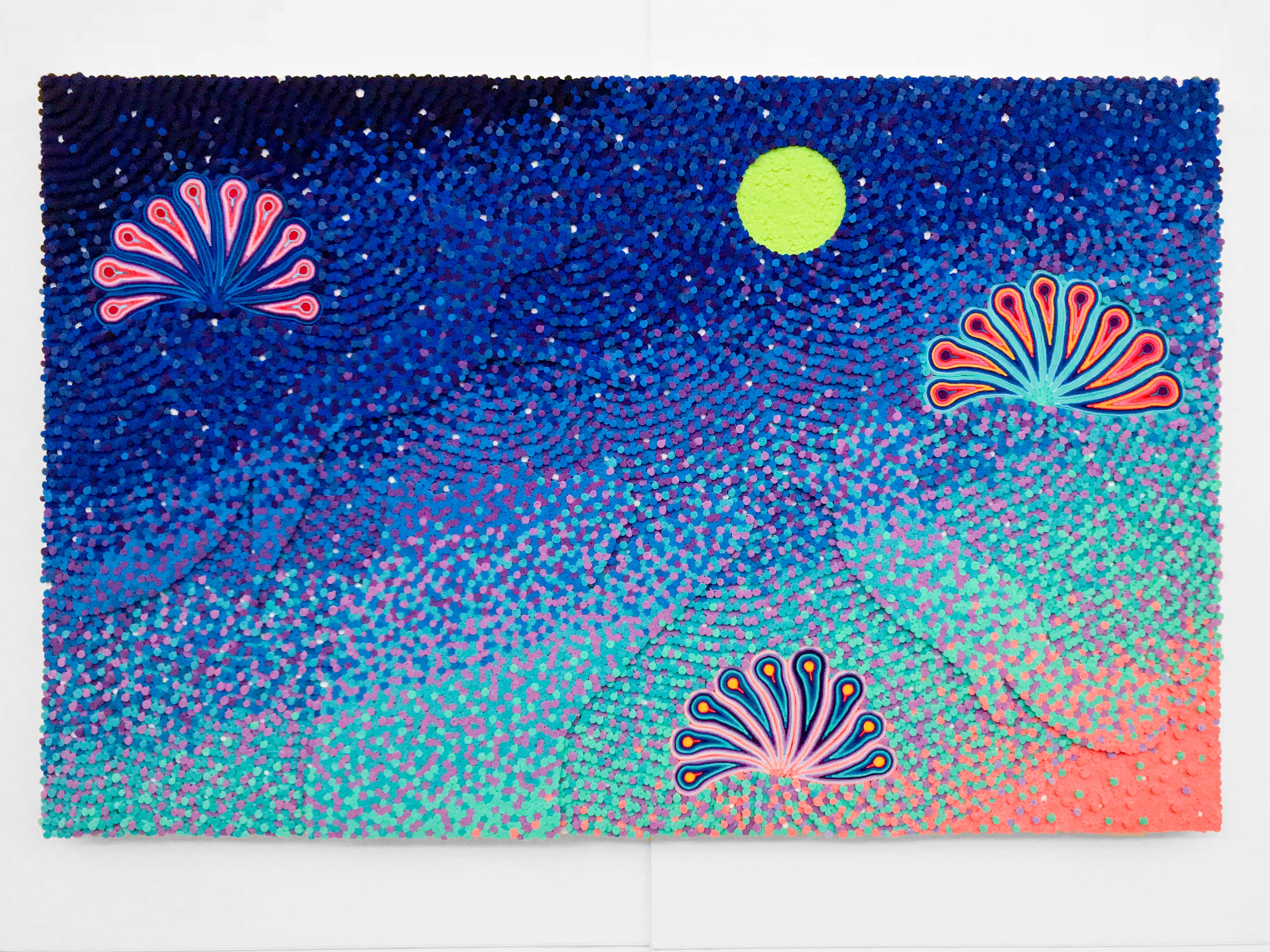 "Imagine the misery the Lewis and Clark expedition team felt during the final leg of their journey to the Pacific Ocean. The harsh November climate of the Northwest, unforgivingly challenging them at every turn. It would no doubt be hard to fathom that they could fully take in the beauty, or to be able to stop and smell the pines, and relish in the twinkling stars.                                                                                                                                 
What if for the briefest of moments I could gift them something? The gift of illuminating this land and showing its inspiring facets. The endless swirling color combinations, the sheer whimsy of it all might for a moment soothe the struggle and bring a smile to their faces as their bonfire went crackle, crackle." – Xander Griffith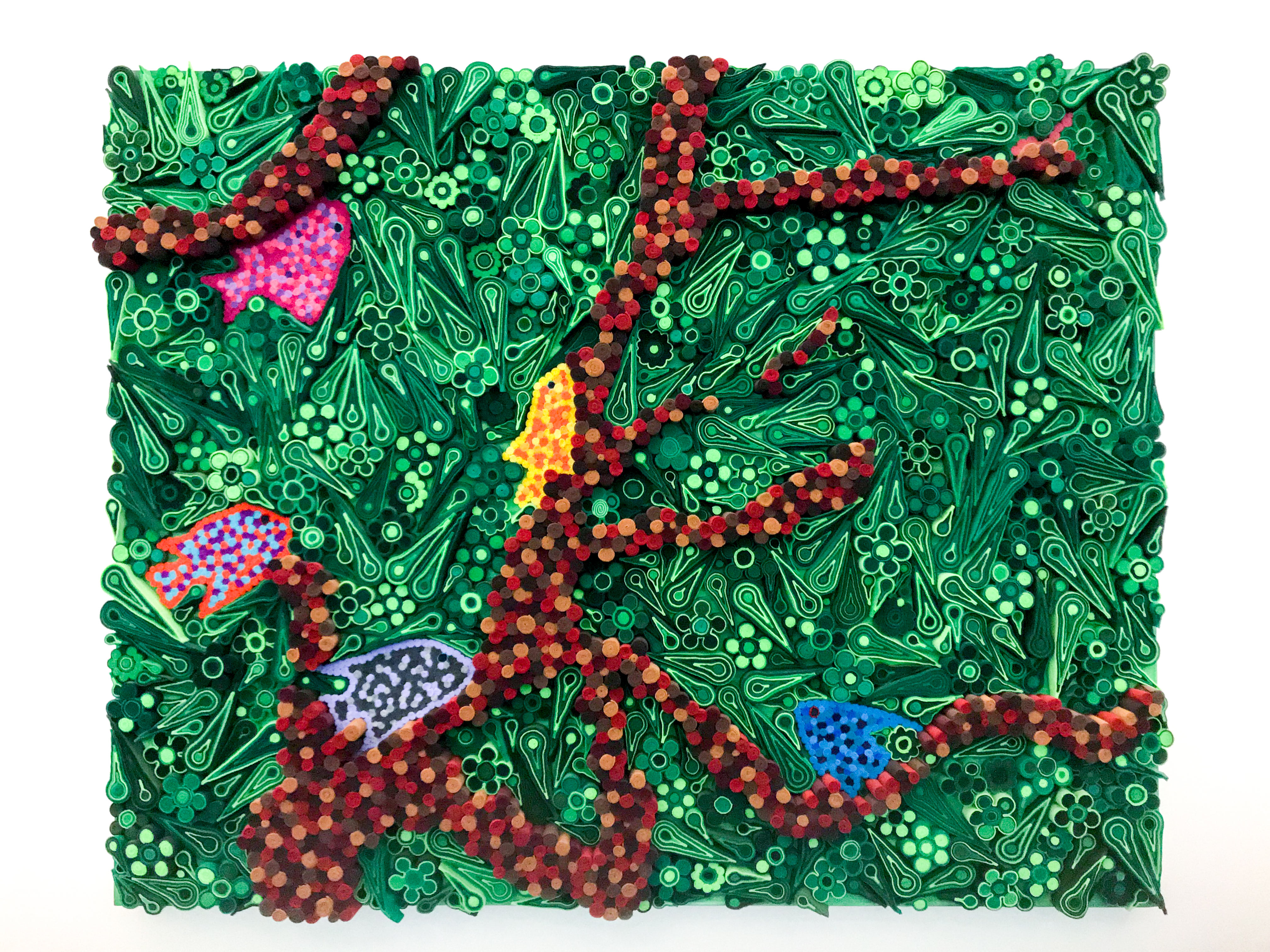 Xander Griffith's artistic viewpoint focuses on playful narratives filtered through a lens of contemporary Neo-Impressionism. With an abundance of colors and combinations of felt as his medium, a seemingly simplistic story can have the most complicated color journey. Hand crafted and irregular, every point and shape is unique within his work, highlighting the chaotic symmetry of nature and its wondrous color palettes.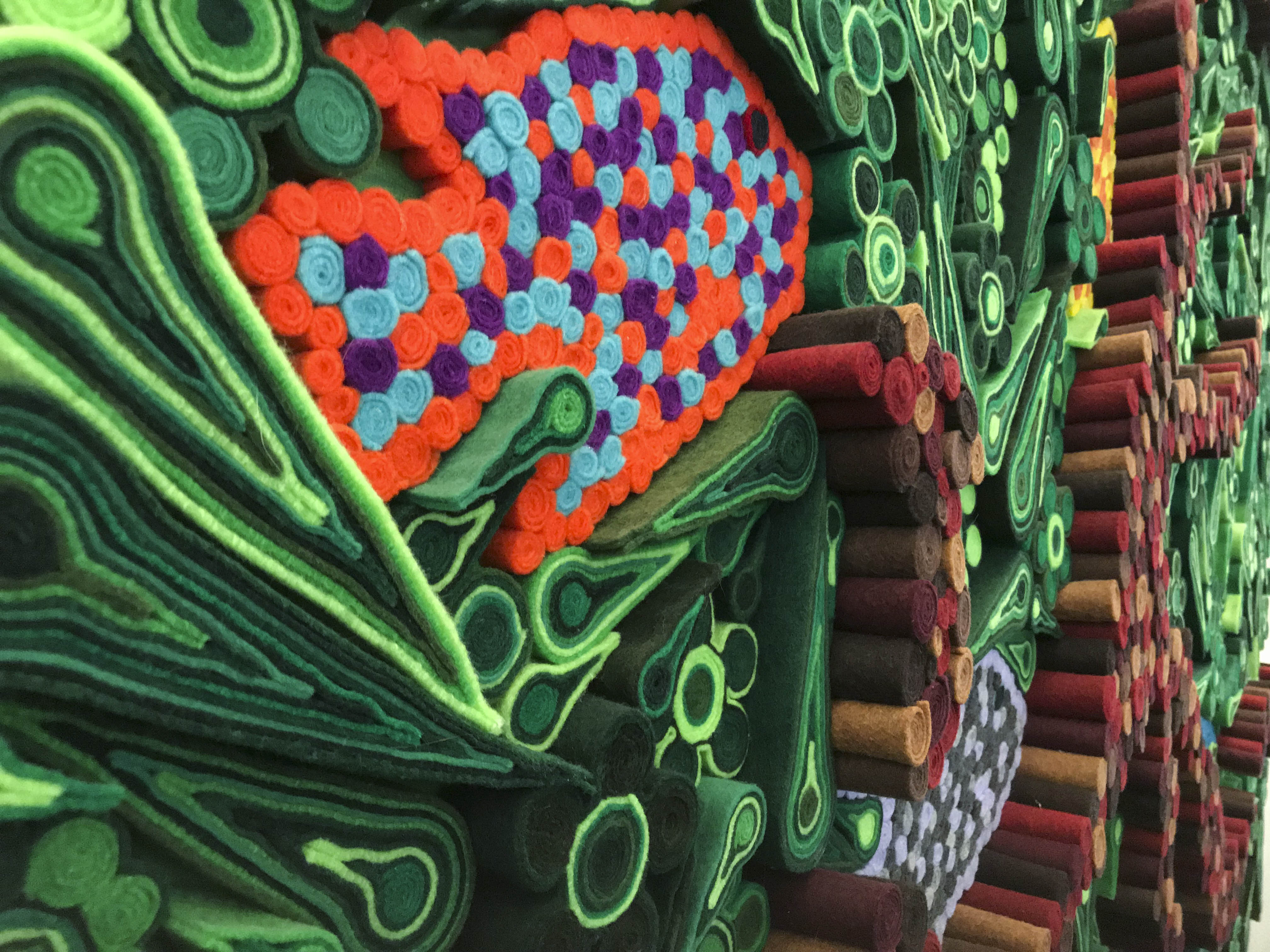 With each new project, Xander tries to carry over a little piece from the previous one—a color, a blend, or an emotion, so that the whole collection has a flowing stream of consciousness, a cohesion in both tone and sensibility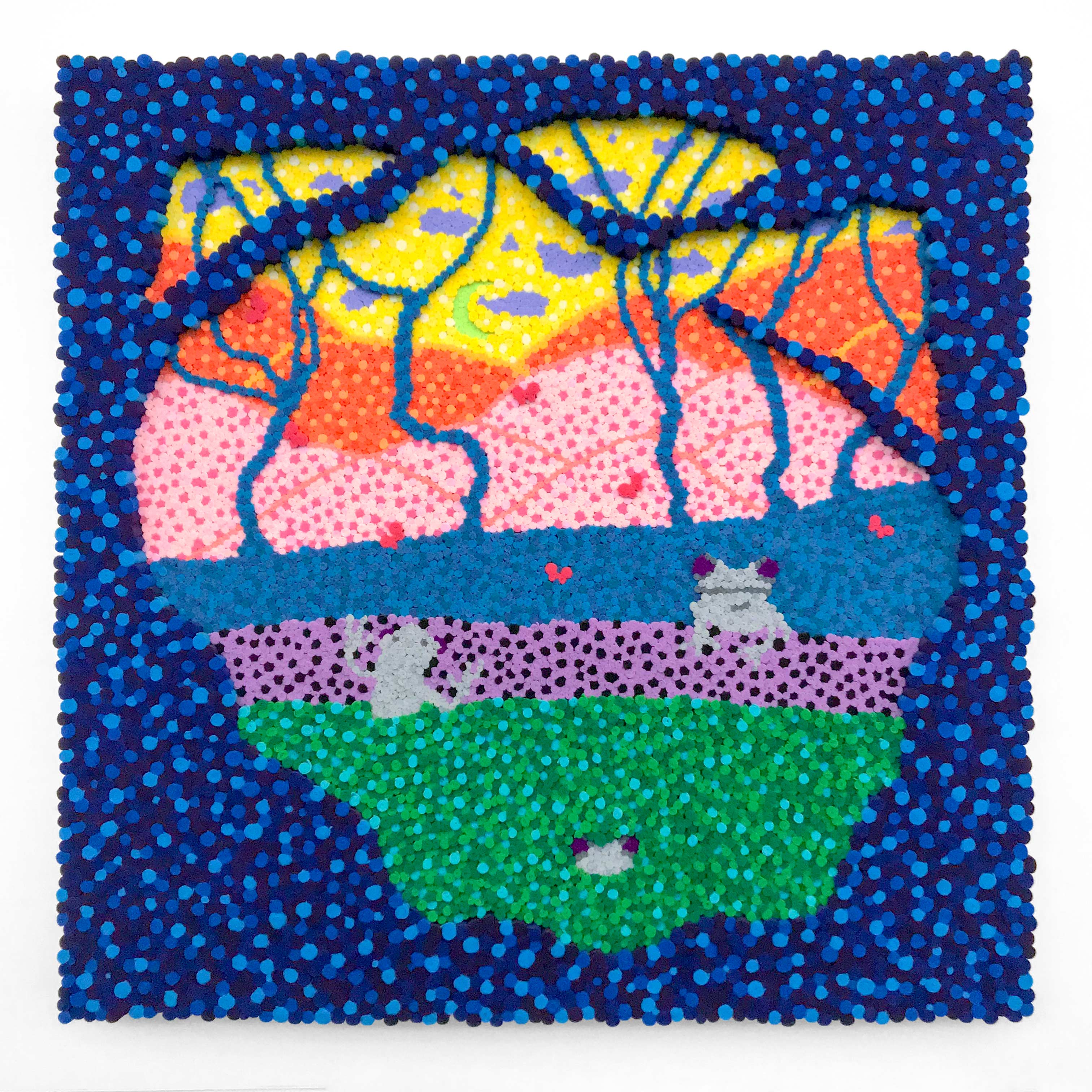 Born in Arizona, Xander Griffith is an emerging self-taught fiber artist that explores lavish colors and textures found in nature through carefully constructed felt "paintings." Xander commenced his artistic journey in San Diego, California where he collaborated with the non-profit arts organizations Sol Diego Arts Collaborative and the San Diego Collaborative Arts Project working on diverse large-scale creative projects. Xander currently lives and works in Vancouver, Washington.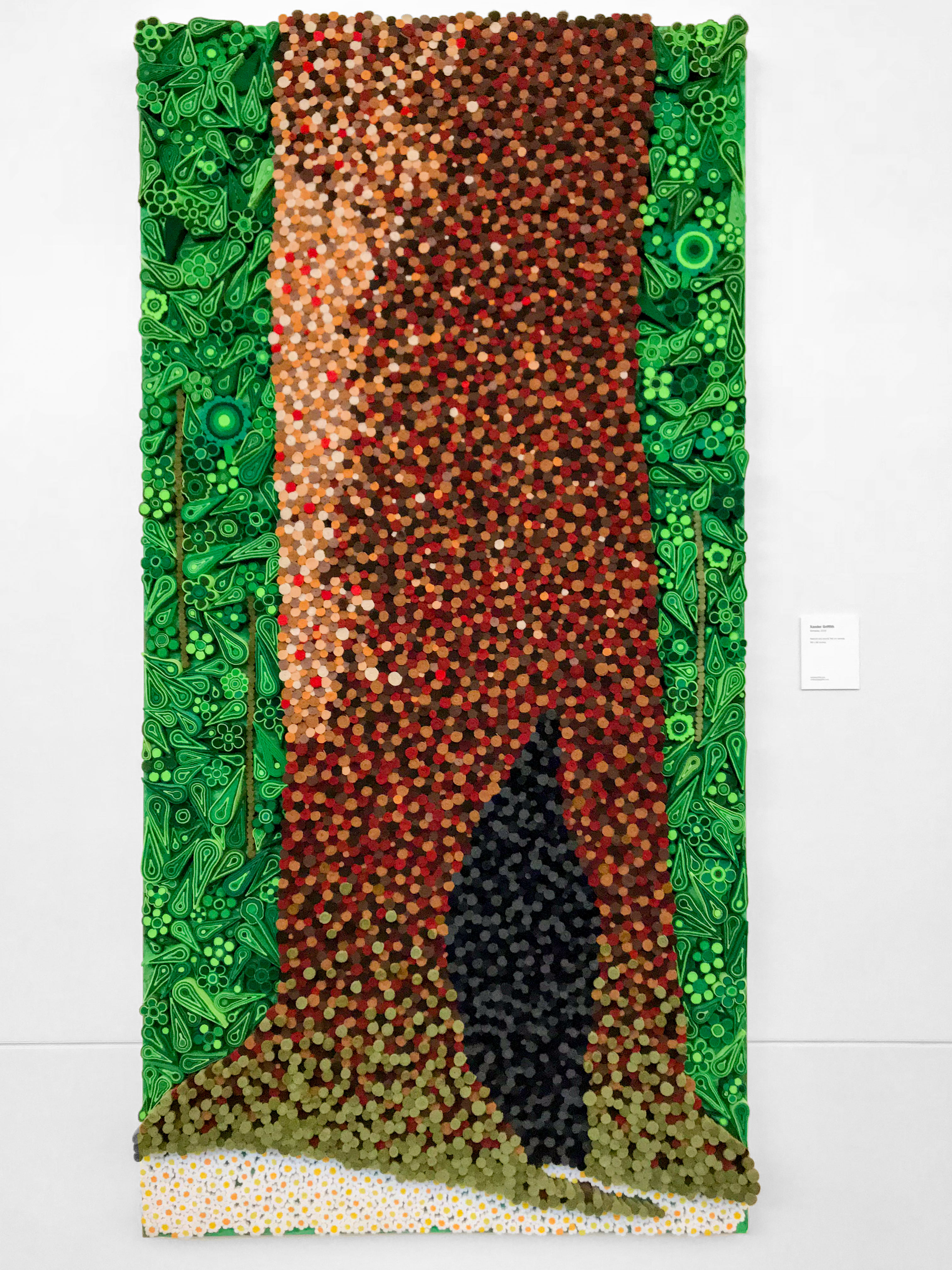 Xander Griffith's exhibition titled 11.15.1805 will be on view at PDX post-security in Concourse B through January 2019.
For inquiries and additional information please email Xander Griffith: art@xandergriffith.com