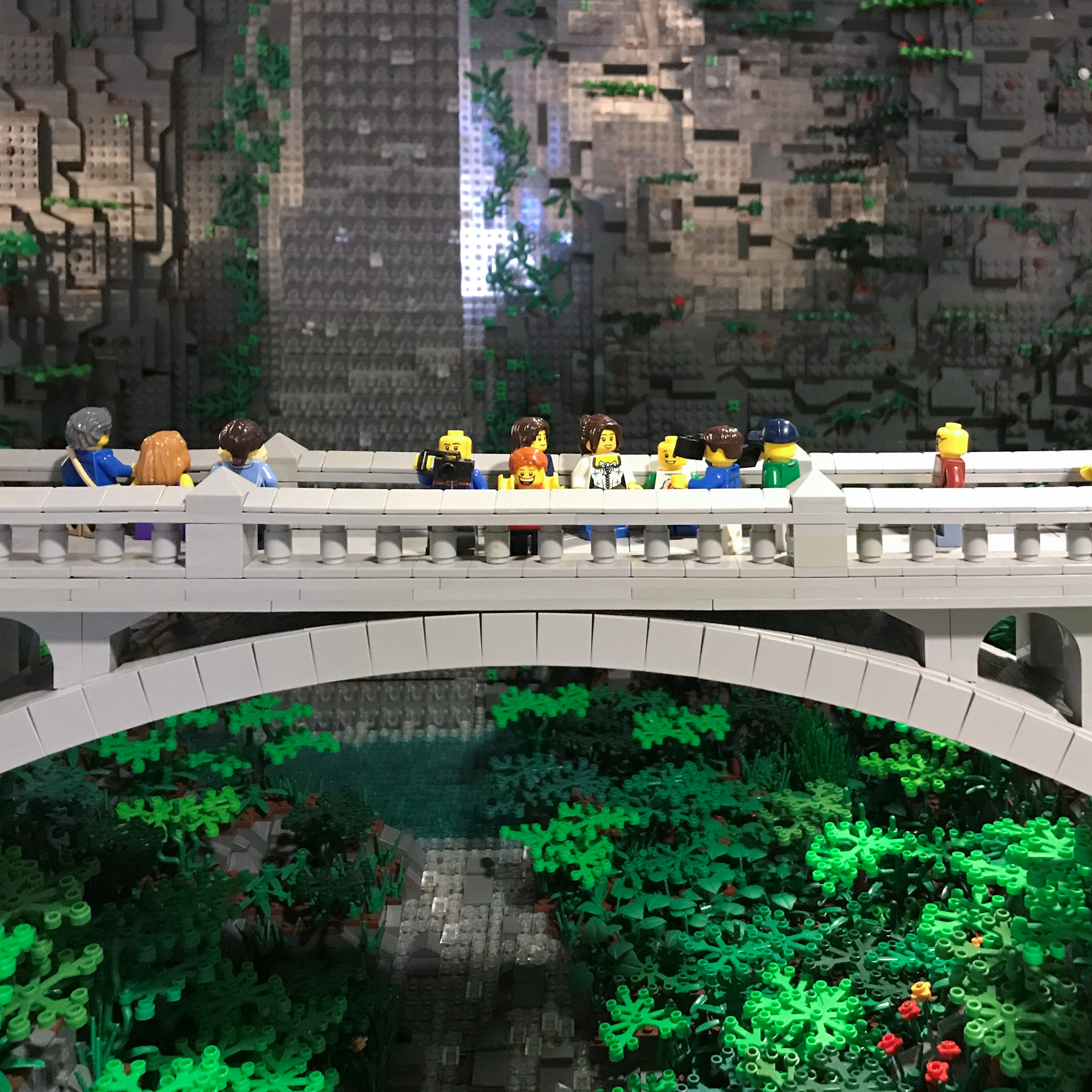 An extremely intricate and impressive eight foot tall LEGO sculpture of Oregon's iconic Multnomah Falls is now on view pre-security in PDX Baggage Claim (located next to Travel Oregon) through July of 2019. The sculpture was designed and built by Portland based LEGO artist Erik Mattson in 225 hours over the course of one year with 80,000 LEGO pieces.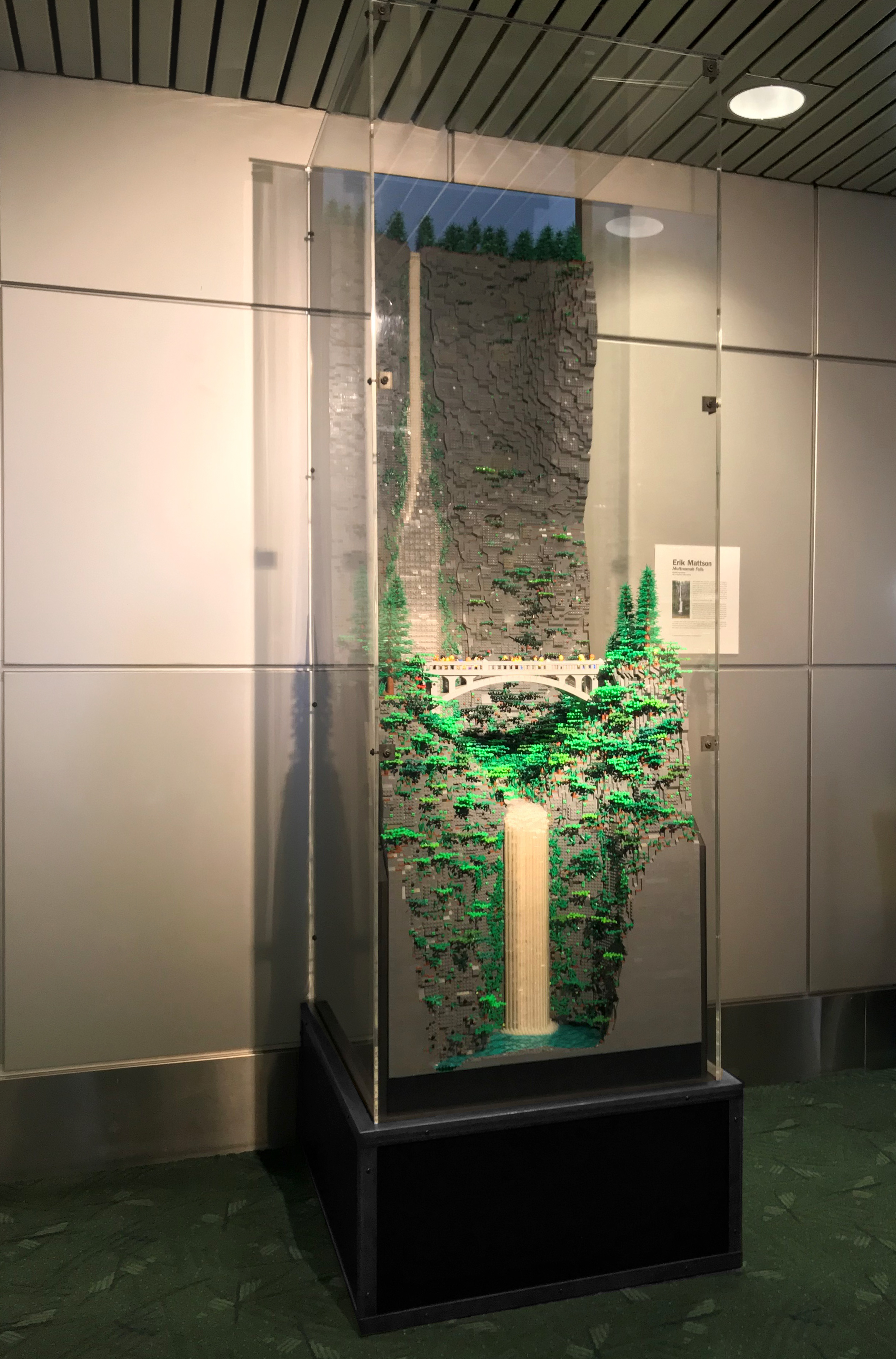 Grown-up LEGO builders are known as AFoLs (Adult Fans of LEGOS) and their creations are called MoCs (My Own Creations). AFoLs typically spend months, if not a full year or more, working on their MoCs meticulously designing and building true works of art that can be enjoyed and appreciated by all ages.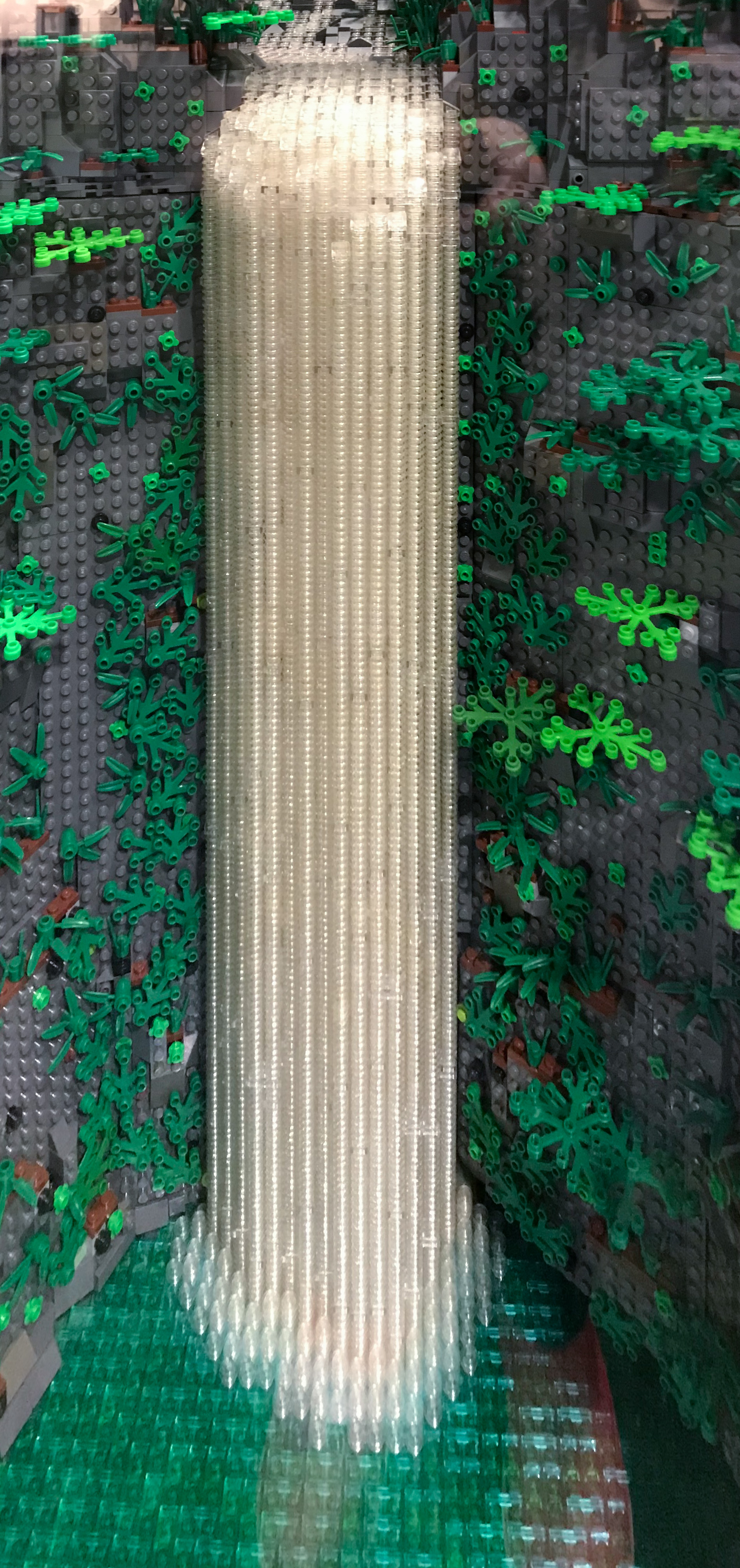 A natural wonder towering at 611 feet tall, the actual Multnomah Falls is a magnificent waterfall in a designated scenic area located in the Columbia River Gorge approximately 30 miles east of PDX. The height of the upper falls is 542 feet and the lower falls is 69 feet making Multnomah Falls the tallest waterfall in Oregon. The waterfall and system of public hiking trails are accessible from the Historic Columbia River Highway and Interstate 84.
Multnomah Falls is the most visited natural recreation site in the Pacific Northwest with more than two and a half million people stopping by each year to take in the breathtaking views. Fed by underground springs from Larch Mountain, the flow over the falls varies, but is usually at the highest volume during the winter and spring.
For additional questions or inquiries about the LEGO Multnomah Falls sculpture now on view through the PDX Rotating Art Program, please contact Erik Mattson: emattson74@yahoo.com.