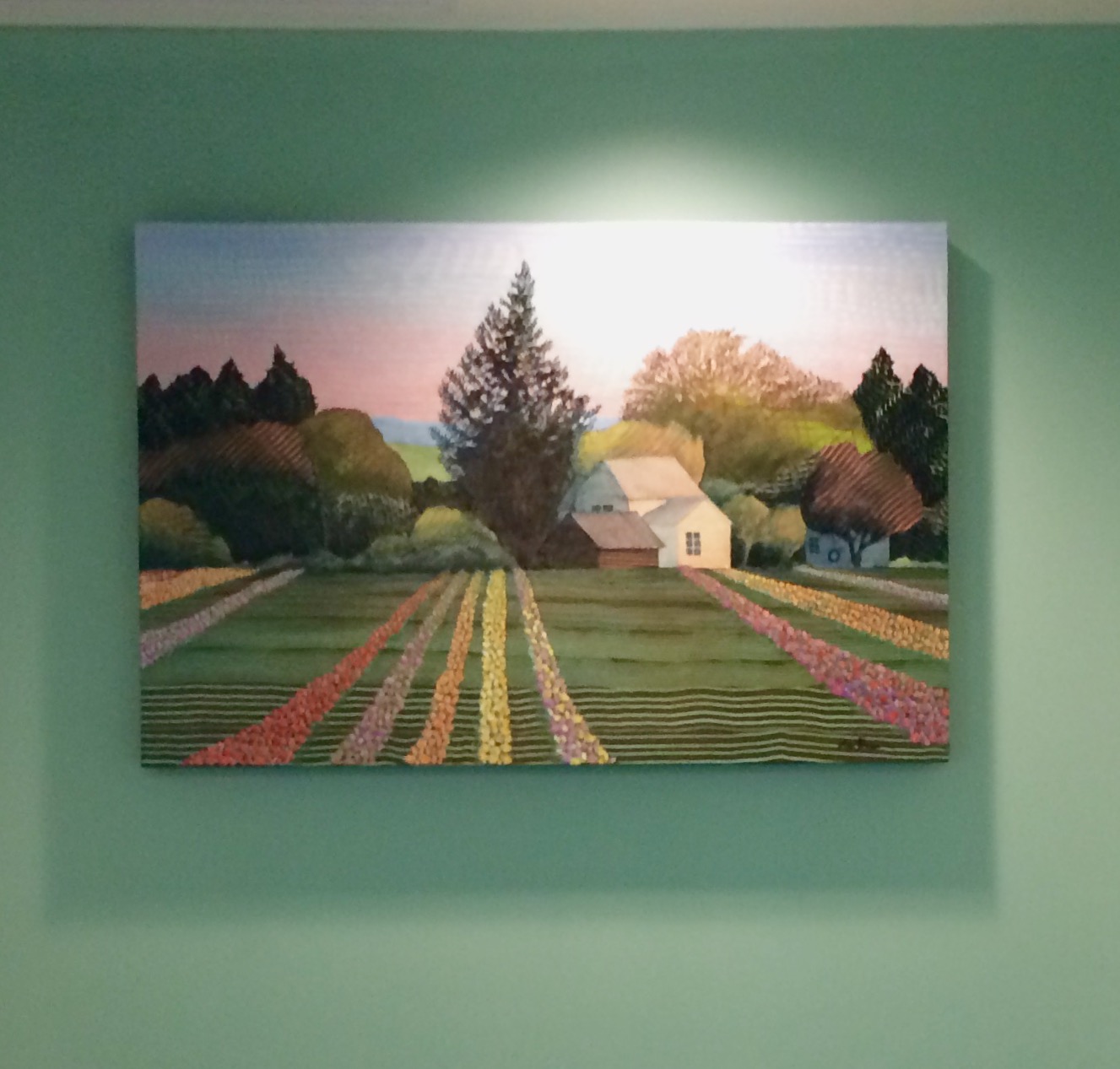 Mother's Day is just around the corner! At PDX, we're always thinking of ways to help our travelers – including traveling families. Realizing that often new mothers must travel without their babies, PDX recently introduced two lactation rooms that offer women a private and relaxing area to tend to their particular needs.
The Port of Portland, owner and operator of PDX, took care to create rooms that feel like an oasis amidst the hustle and bustle of airport travel. To visually warm the spaces, The Port commissioned artist Ann Munson to create site-specific work for both rooms.
Ann Munson is an artist living and working in West Linn, Oregon. At first glance, Ann's work looks like a painting. Upon closer inspection, however, it reveals an unexpected surprise.
My work is three parts, all fun.  First I carve stamps, cut up rubber combs and mix paint.  Then I make my own papers.  It's pretty much finger painting for grownups. Next I draw, tear paper and glue shapes onto canvas.  It looks like a quilt at this stage.  Finally I use transparent acrylics to add dimension, light, form, and air.  I'm drawn to a push-pull of flat shapes and interesting textures vs. subtle color and atmosphere."
Ann is well known for creating work designed to calm people. Many of her pieces can be found in hospitals, cancer centers and pediatric medical offices.  Keenly aware of the stress that traveling can bring, The Port purposefully chose Ann to respond to these spaces with her unique sensitivity.
The two PDX lactation rooms officially opened on April 19th. They are located on the eastern end of Concourse D, adjacent to the restrooms, and just past the ABC Concourses' TSA Checkpoint. Both rooms are post-security.