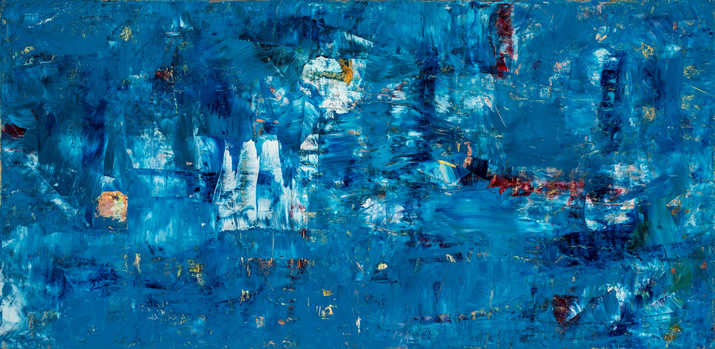 Emerge
Spring is upon us. The air is crisp and clean; the NW sky changes faster than thoughts. It's time for digging gardens, planting seeds and delighting in abundance. Opening today, June 15, we celebrate new beginnings on Concourse A with works reminiscent of Spring.
Until February 27th of 2017, Concourse A will be in full bloom with works by Whitney Nye, Barbara Paanakker, Hans Schiebold, Charles Schweigert, Neil Philpot, Jennifer Williams and Jeane Myers.
Emerge is an exploration of nature's reminder that every day is a new day. What we reap, we sow. And it's never too late to begin again.
Included in Emerge, Whitney Nye's Canary uses broomstick handles to form a cage. In this exhibit, the piece is accompanied by a childhood story from Pablo Neruda of finding his balance between staying protected and reaching out.
Progressing through the exhibit, Nye's Bow to Stern is an oar encrusted with sparkling glass. Adjacent, the crystal blue waters of Voyage (top) await the oar that plunges its depths and arises, glistening in the sun.
Myer's Sincerely Mr. Jones and Schiebold's Implied Landscape 71 are deep earth anchors to Nye's Strike, a shovel encrusted and adorned with clear glass. While Winter is the time for dreaming and planning, Spring is a season of action. Plant your seeds.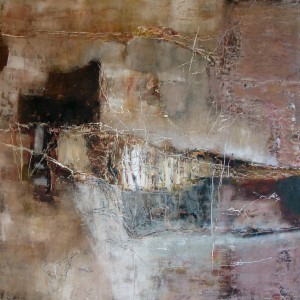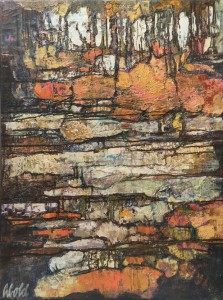 Emerge continues with further exploration of our link with nature in Jeane Myers' Outdoor Sky and Her Call to Uranus.
Charles Schweigert's Lifeline and Barbara Paanakker's Wings III encourage us to take flight. Our thoughts become words; our ideas gain wings, take flight and become form. Spring is a season of fruition and manifestation.
This season, we hope you are inspired by the natural beauty around you. Happy Travels!