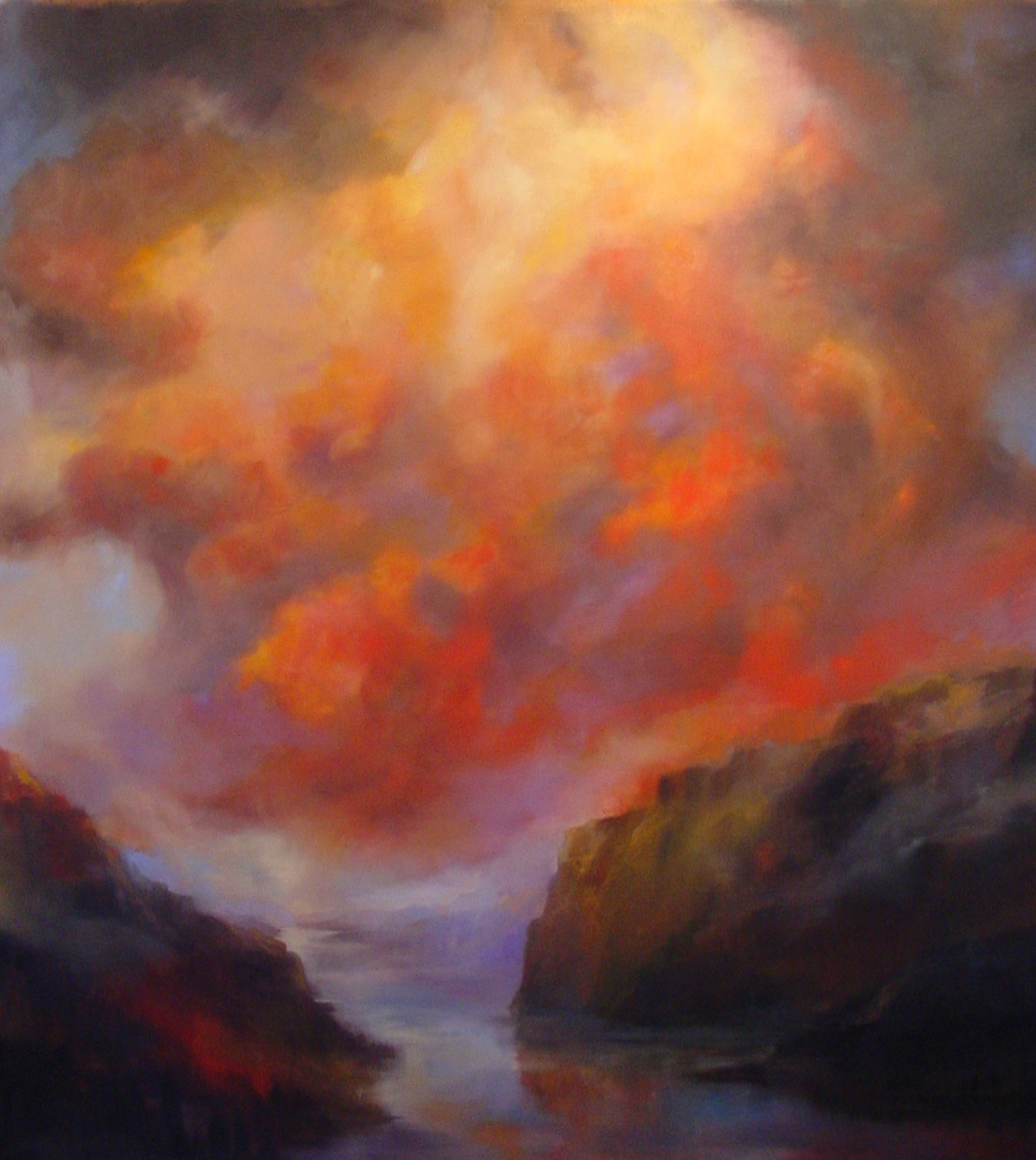 Anyone who has traveled recently knows that change is afoot at PDX. New shops and restaurants, redesigned exit lanes, and re-imagined food court areas are keeping the terminal fresh and up-to-date. With these changes, however, one thing remains unchanged: our commitment to the Pacific Northwest.
PDX is passionate about keeping it local; our PDX Art Program reflects that same passion by showing the best work of our region.
In a focused effort to support our region's creative economy and introduce travelers to our local talent, the PDX Art Program features regional artists exclusively. Changing exhibits bring in new work every six months so travelers can find something new around the corner almost every time they visit.
While we keep it close to home, the artists we feature are out and about both within our region and beyond.
Here's a peek at what a few of them have been up to outside PDX:
Deb Stoner, Concourse Connector
Deb Stoner recently received grant funding from the Regional Arts and Culture Council to participate in the Medium Photography Review and Lecture Series in San Diego this month. Past grants have included support to teach in New Zealand, and attend conferences in San Francisco and Seattle.  In San Diego, Deb's work will be included in a juried show of small works called "Size Matters", opening October 22 at Low Gallery.
Nancy Houfek Brown, Concourse Connector
Nancy's work is included in the "Art of the Feast" exhibit which opened October 7 at The Columbia Center for the Arts Gallery in Hood River. The exhibit takes an innovative look at the familiar acts of growing, harvesting, eating and cooking.
November 1-24, Nancy will be exhibiting new paintings with print-maker Sally Gilchrist in the exhibit "Remembrance" at The Columbia Center for the Arts.
Beth recently installed a large format installation in a restored historical building in Portland. The Bronaugh Building restoration was coordinated by Reach CDC.  Like many buildings managed by Reach CDC, The Bronaugh will be used for affordable housing. Beth's work was commissioned to honor the history of the space while giving the lobby a bit of modern flair.
Jennifer Williams, Concourse A
Jennifer Williams is one of several artists featured in the exhibit, Emerge, on Concourse A. Jennifer will be part of the Sitka Art Invitational at the World Forestry Center November 5-6.
In addition, Jennifer is taking part in this year's Clark County Open Studios Tour November 12-13.
While you may encounter beautiful artwork at PDX, don't let the discovery stop here! Grab your rain gear and go explore the galleries and artful corners of your own neighborhood.
Happy Travels!