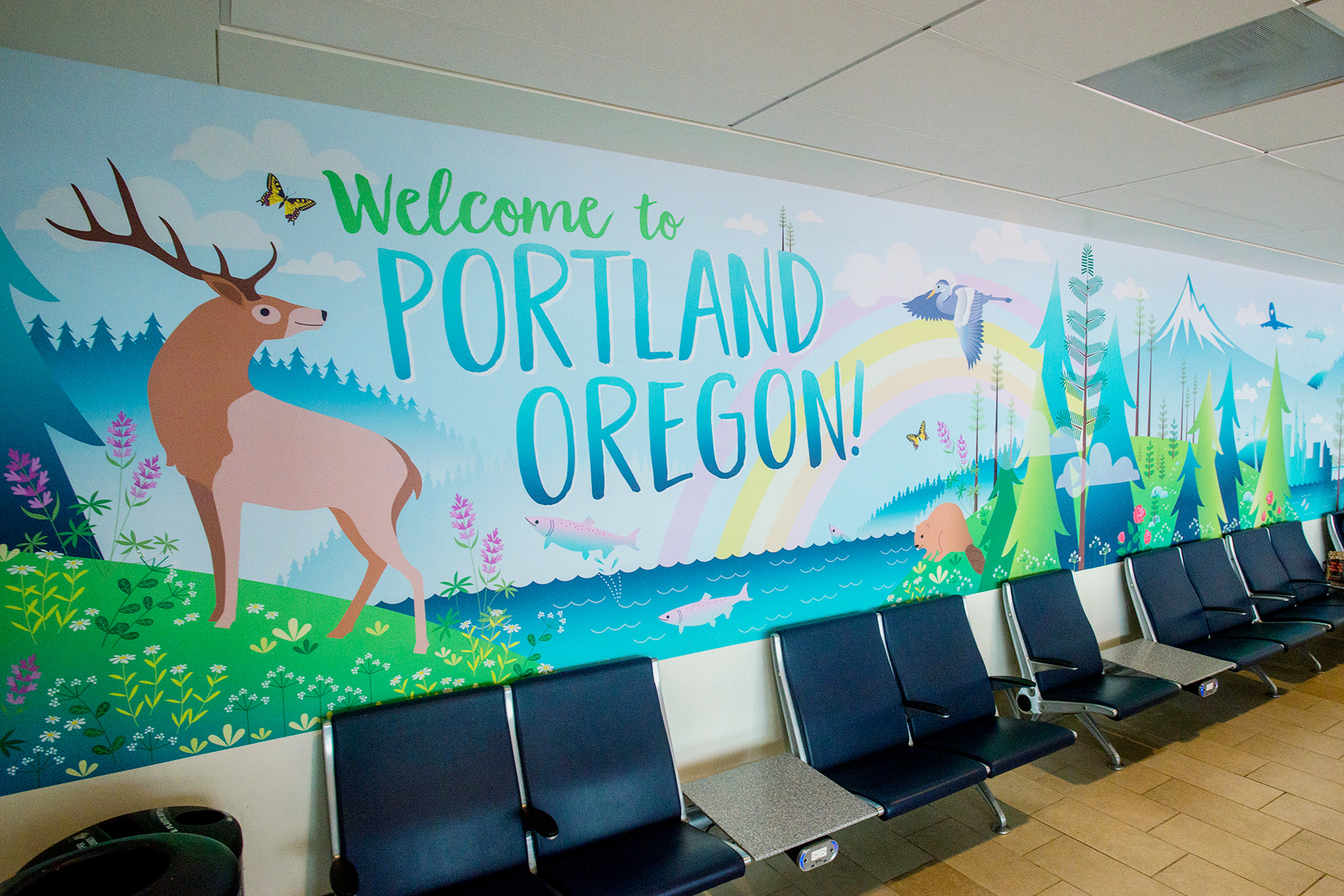 The PDX Art Program is overjoyed to feature Portland Artist Amy Ruppel's new multicolored large scale mural Welcome to Portland Oregon. Located prominently on the back wall of the South Passenger Arrivals waiting area in Ticketing next to Starbucks Coffee, the uplifting mural features regional flora, fauna and important landmarks for travelers and PDX visitors to enjoy.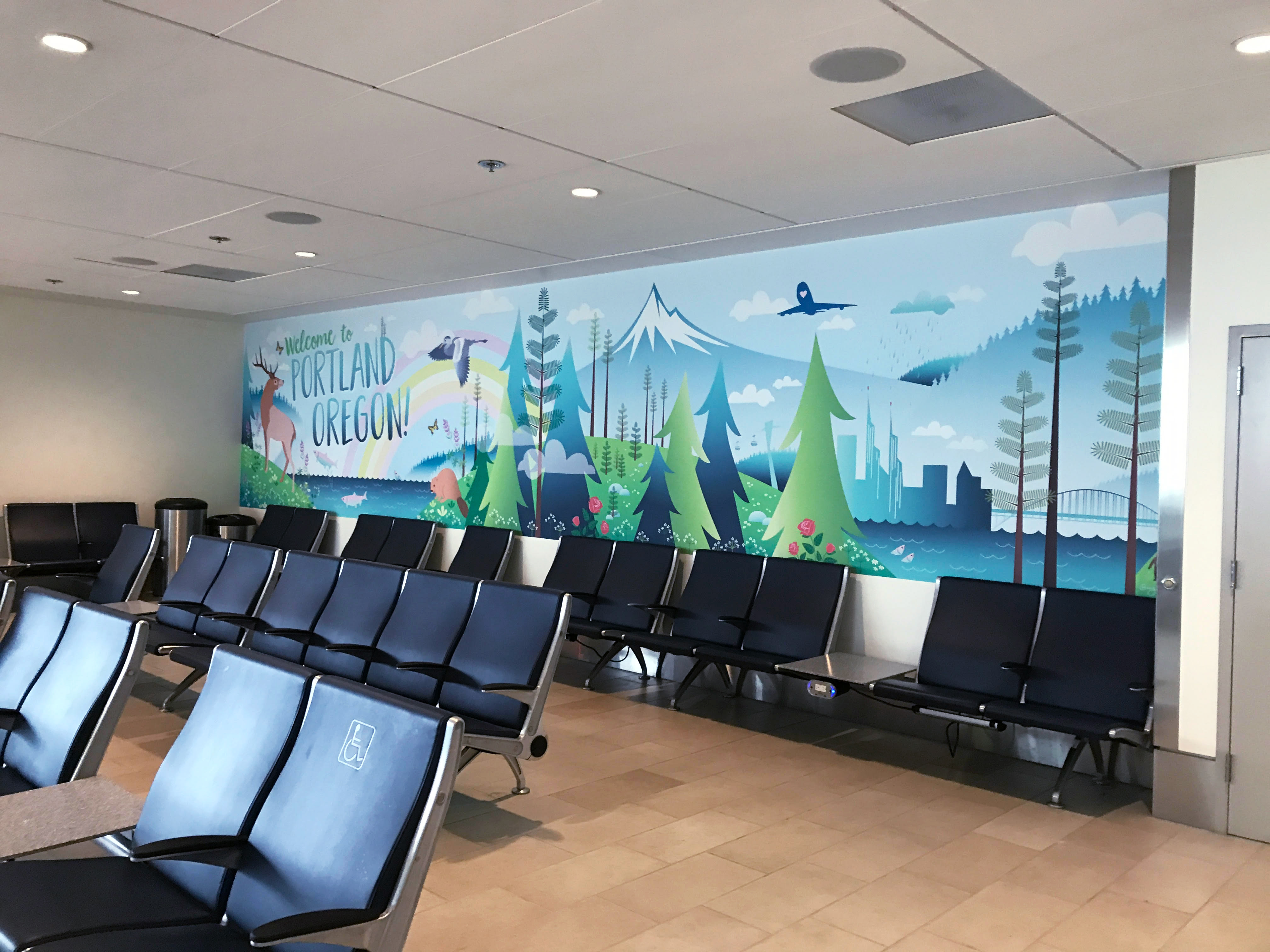 Amy Ruppel was born and raised in the Kettle Moraine woods of Wisconsin near the Mammoth Ice Age Center. She spent endless hours drawing plants and animals, digging up fossils and seeking adventures on forest walks near her home. Her love for nature and science led her to the beautiful Pacific Northwest, where she happily lives and works as a full-time artist and illustrator in Portland, Oregon.
These days, Amy works mainly on designing hopeful and healing art environments for children's hospitals and clinics around the country. Getting out into nature is important for our everyday health and well being, thus, she includes this imagery in all of her work. So…go take a hike! There are so many wonderful places to discover and explore in Oregon.
For more information about Amy Ruppel's art and design practice and current projects, please visit her website at:
www.amyruppel.com