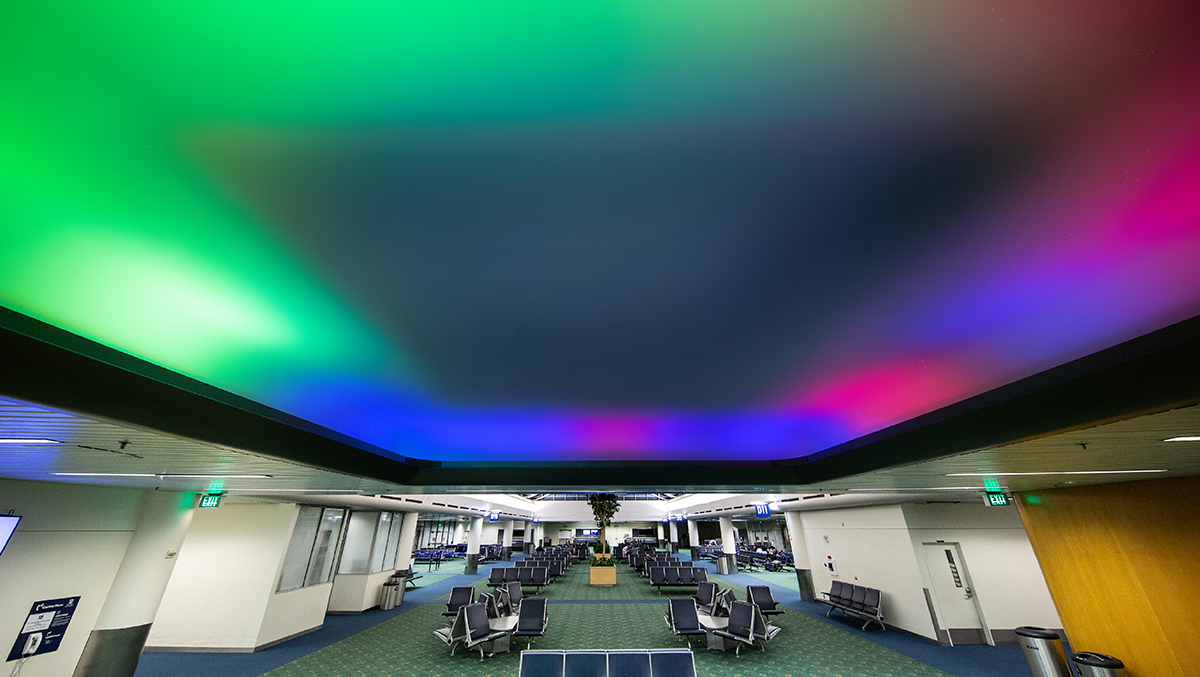 The PDX Art Program is thrilled to announce Portaurora, a new art installation comprised of interactive light and sound elements now on view post-security within Concourse D at Portland International Airport. Designed, produced, and installed by Sticky Co., a Portland and Amsterdam-based artist team, Portaurora transforms the PDX airport experience into something truly magical.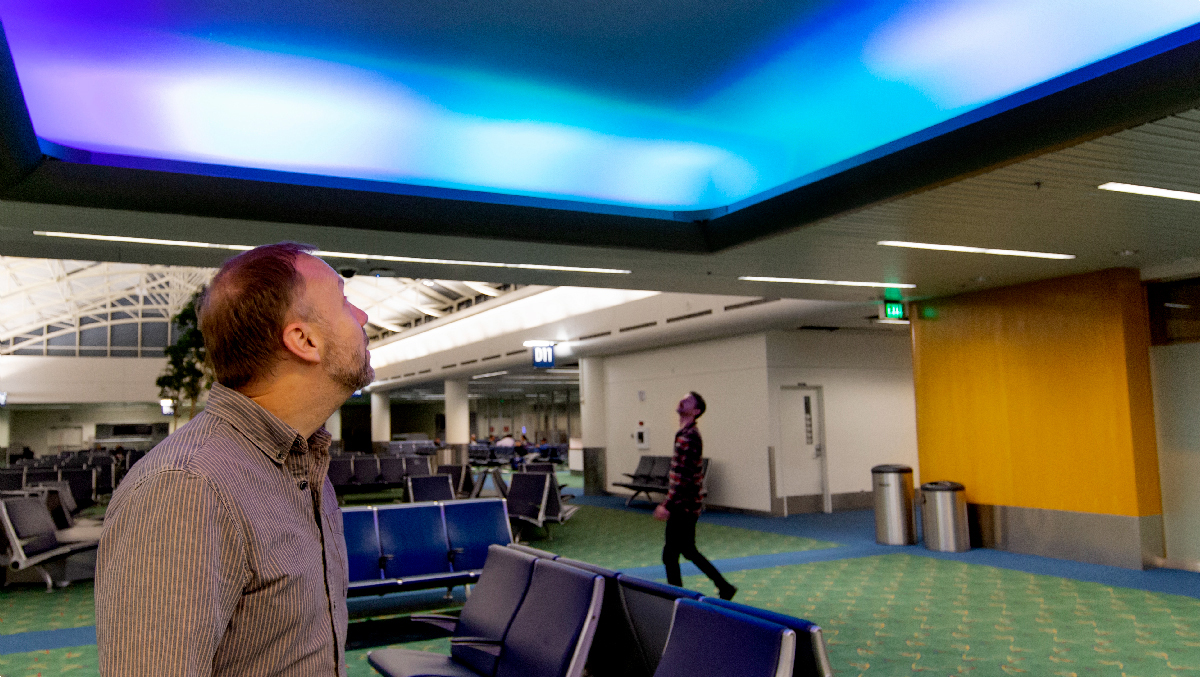 After initially sharing their inventive and inspiring projects through the Call to Artists page on the PDX Art Program blog, Sticky Co. was invited to create a permanent signature work that would transform travelers' experiences in exciting new ways as they move through Concourse D. Travelers enter and activate the motion and heat-sensing installation at PDX by walking under the ceiling alcoves adjacent to the flight gates. Portaurora responds to each traveler's presence with a unique wash of colors and sound chimes inspired by and reminiscent of the otherworldly northern lights. Individuals are essential to the Portaurora experience and change the artwork dynamically with each and every passage under the alcoves.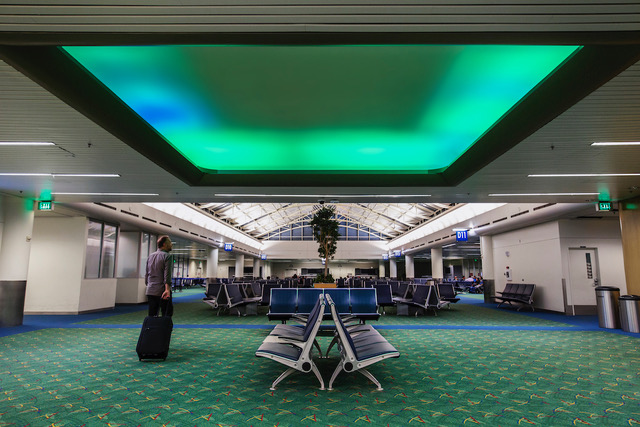 Taking inspiration from the aurora borealis, Sticky Co. used custom software and electronics, LEDs, and IR sensors to create Portaurora, which welcomes each traveler by making their presence an essential part of the dynamically changing artwork. "Although this is mostly a technology-driven project, we added a simple element—applying glitter to the ceiling—to enhance the aurora effect," says Andrew Haddock, who leads the Sticky Co. team. "We wanted passengers to experience a bit of a surprise as they pass through the spaces. One of the pleasures of creating a piece like this is getting to see the delight of strangers as they interact with it."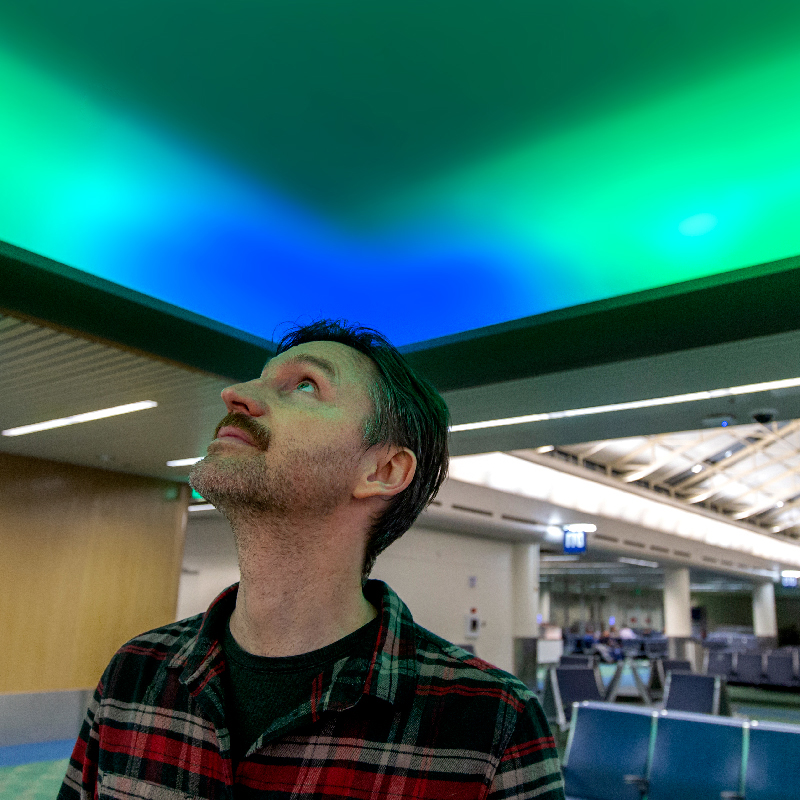 About Sticky Co.:  Sticky Co. is a Portland and Amsterdam-based artist team that makes memorable multimedia for transit hubs, museums, festivals, sports teams, universities, and other clients. Their custom creative projects span technologies and genres.
For inquiries and additional information on Sticky Co.'s Portaurora installation, please contact the artists:  mynewbestfriend@sticky.tv.
All photos/images/video by Sticky Co.