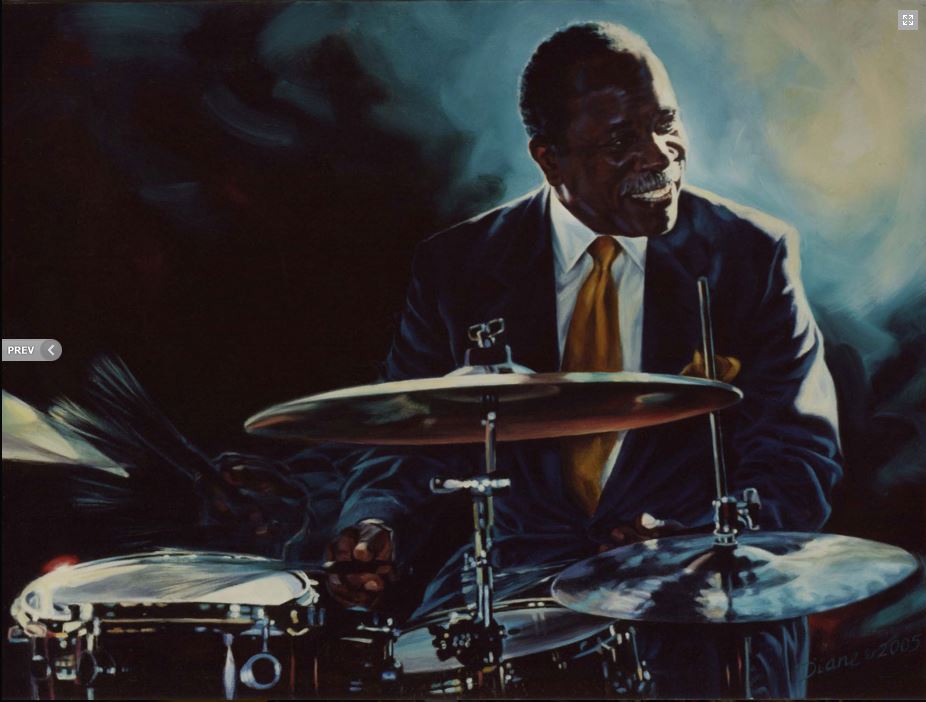 Portland Soul: Portraits in Jazz & Blues, Diane Russell, Concourse E, February 9, 2016 – July 15, 2016
Diane Russell is a portrait artist in Portland, Oregon. Inspired by her love of music, she began photographing and then painting local musicians as a way to honor them.
"I am passionate about music and the performing arts, and Portland's music scene is rich in world class music.  After photographing bands for several years, I began painting and drawing these musicians as a way to channel my appreciation of their music. I've collaborated with many of them on CD covers and benefit concerts posters to help showcase their music to the community. These musicians have all made an enormous contribution to our region. My hope is that these portraits will honor and celebrate their music for years to come."  Diane Russell
Diane's work has been featured nationally on two Legendary Blues Cruise commemorative posters, the W.C. Handy Blues Awards poster at the House of Blues in New Orleans, and in exhibits throughout the country.  Her portraits of blues and jazz musicians can be found locally on display at Jimmy Mak's Jazz Club in NW Portland.