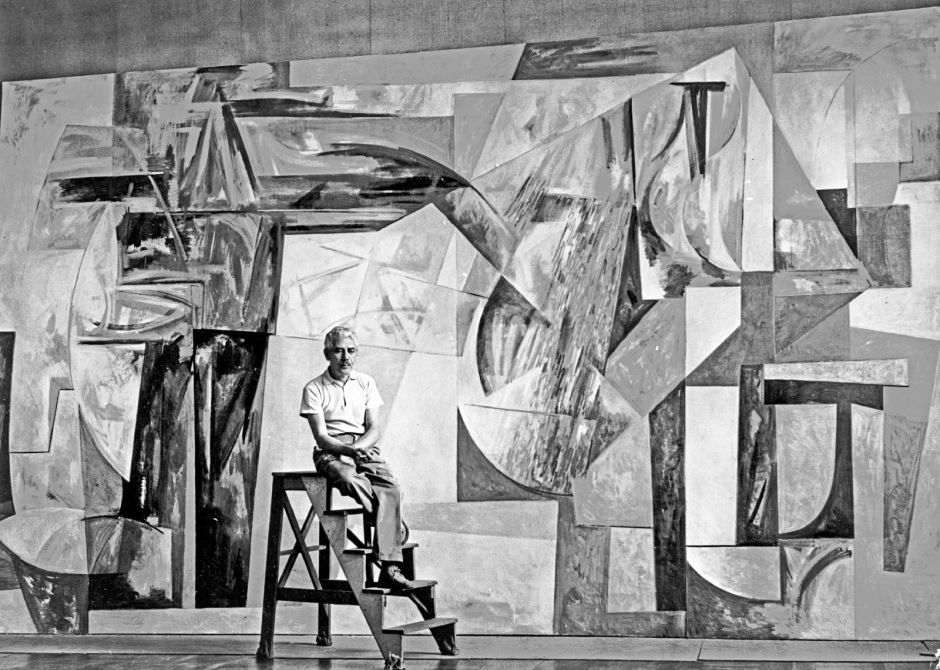 Louis Bunce poses with his controversial mural for the Portland International Airport, 1958. OHS #bb003369 | The Oregon Historical Society
In 1958, a committee from the Port of Portland asked the legendary Oregon Modernist artist Louis Bunce (1907-1983) to paint a mural for the new Portland International Airport. Bunce, a storied and celebrated Portland painter, printmaker, and teacher taught at the Museum Art School from 1946 to 1972 and influenced several generations of Oregon artists.
Bunce's large and colorful abstract expressionist mural for the Port of Portland was inspired by nature and triggered controversy and great resistance across the state of Oregon at the time it was originally presented. The striking original mural is permanently on view for the public located above Blue Star Doughnuts in the pre-security Oregon Market of Portland International Airport.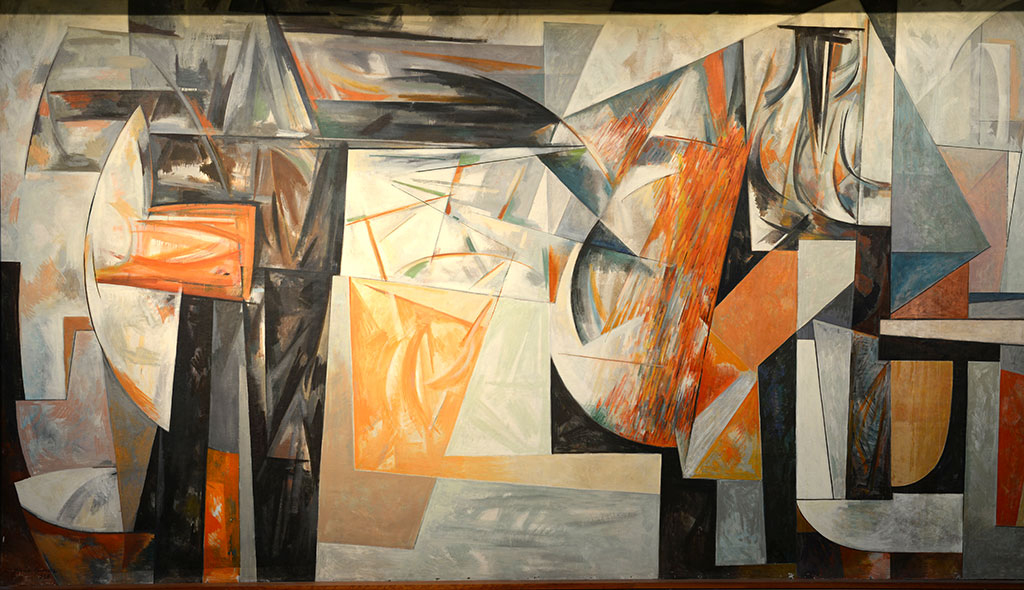 Louis Bunce, Portland International Airport Mural, 1958, Oil on canvas, 70 x 228 inches, Collection of the Port of Portland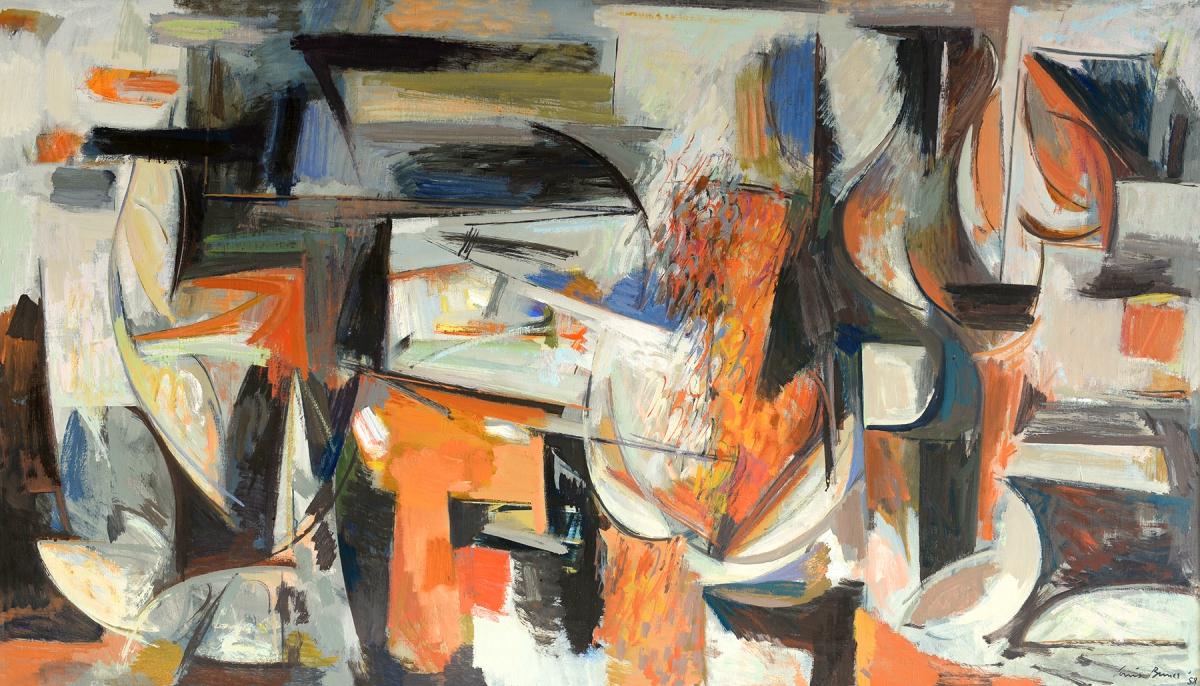 Louis Bunce, Portland International Airport Mural Sketch, 1958, Oil on canvas, 36 x 60 inches, Collection of the Port of Portland
The superb original sketch for the mural from 1958, also owned by the Port of Portland's Permanent HQ Art Collection, is currently on view in a wonderful major retrospective exhibition of Louis Bunce's work titled Dialogue With Modernism at The Hallie Ford Museum of Art at Willamette University in Salem, Oregon through March 26th of 2017.
Organized by Professor Emeritus of Art History and Senior Faculty Curator Roger Hull, the exhibition chronicles Louis Bunce's career over a 57 year period and features 49 paintings drawn from public and private collections throughout the United States.
January 21 – March 26, 2017
Hallie Ford Museum of Art | Willamette University
700 State Street | Salem, Oregon 97301 | Tel.503-370-6855
Hours: Tuesday-Saturday 10am-5pm | Sunday 1-5pm | Closed Monday
*Call 503.460.4764 to listen to a brief introduction about Louis Bunce before artist Lucinda Parker recalls the controversy about the famous Port of Portland mural at PDX.