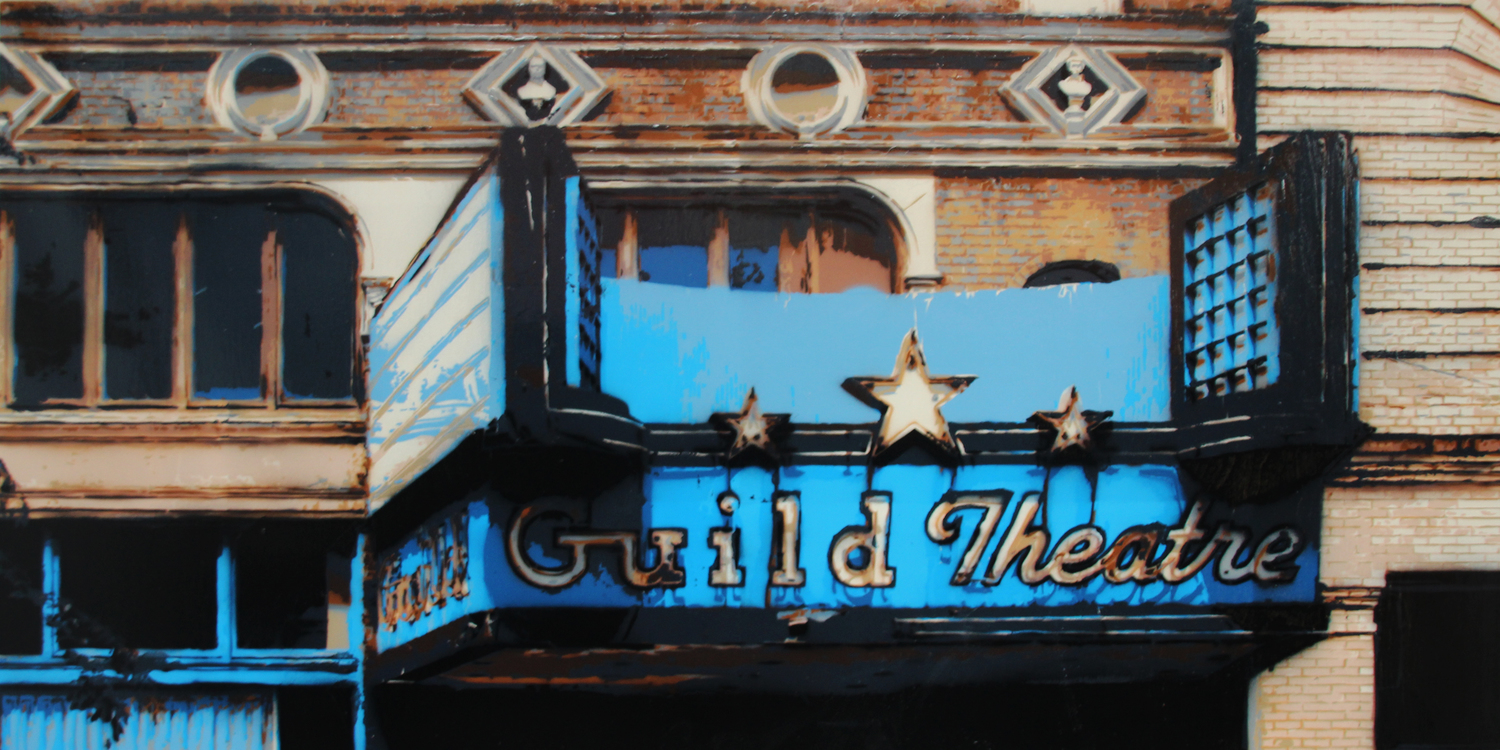 Portland, By the Layer is a dynamic new large scale painting exhibition by Seattle, Washington Artist and Innovator Joseph Steininger. This impressive and exceptionally colorful forty-four piece site-specific installation is currently on view past the security checkpoint along Concourse B of the Portland International Airport.
Curated by Greta Latchford, the Port of Portland's celebrated former Art Program Coordinator, Joseph's exhibition is a wonderful urban tribute to several iconic landmarks, significant destinations and captivating sites of interest throughout Portland Oregon's metropolitan area.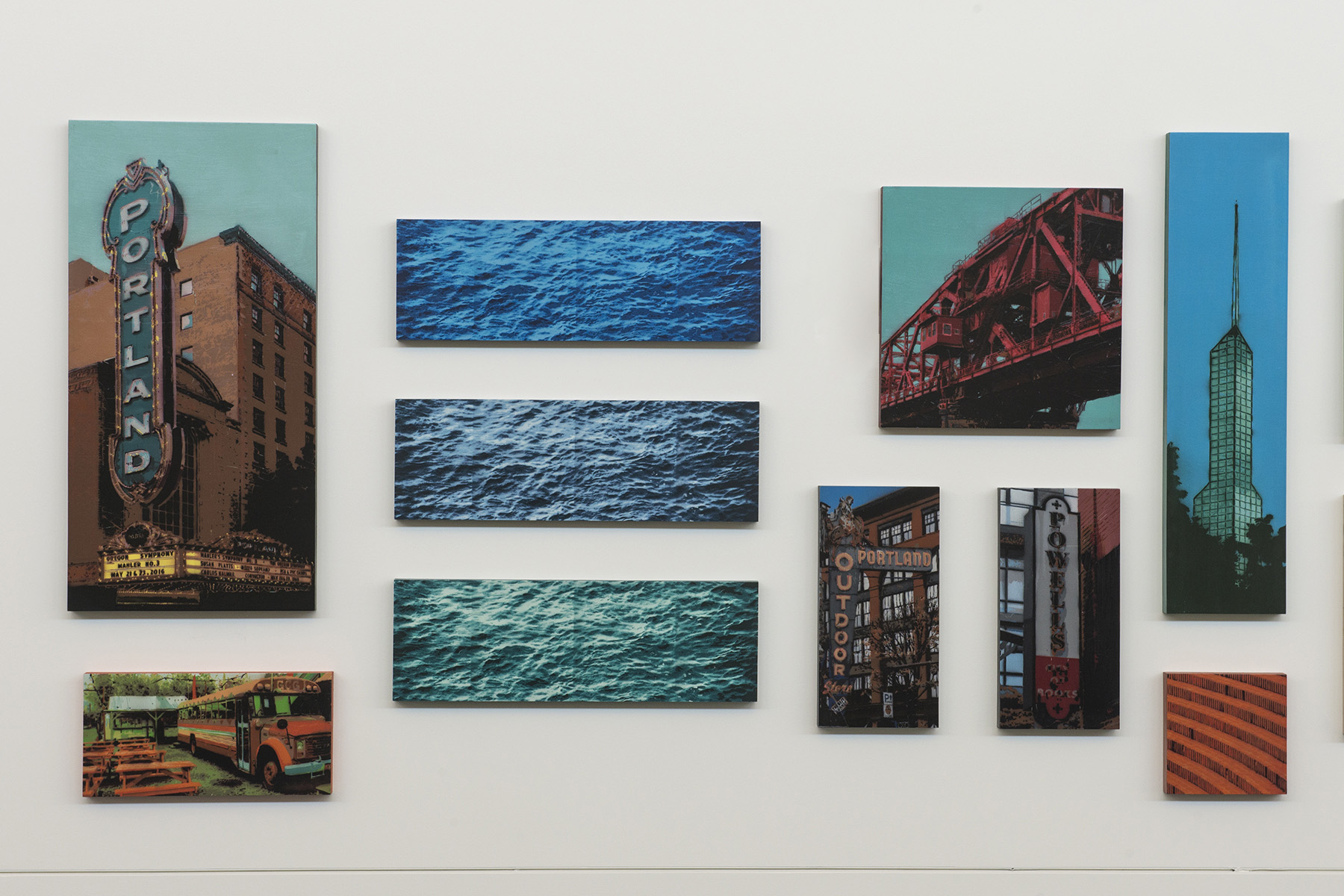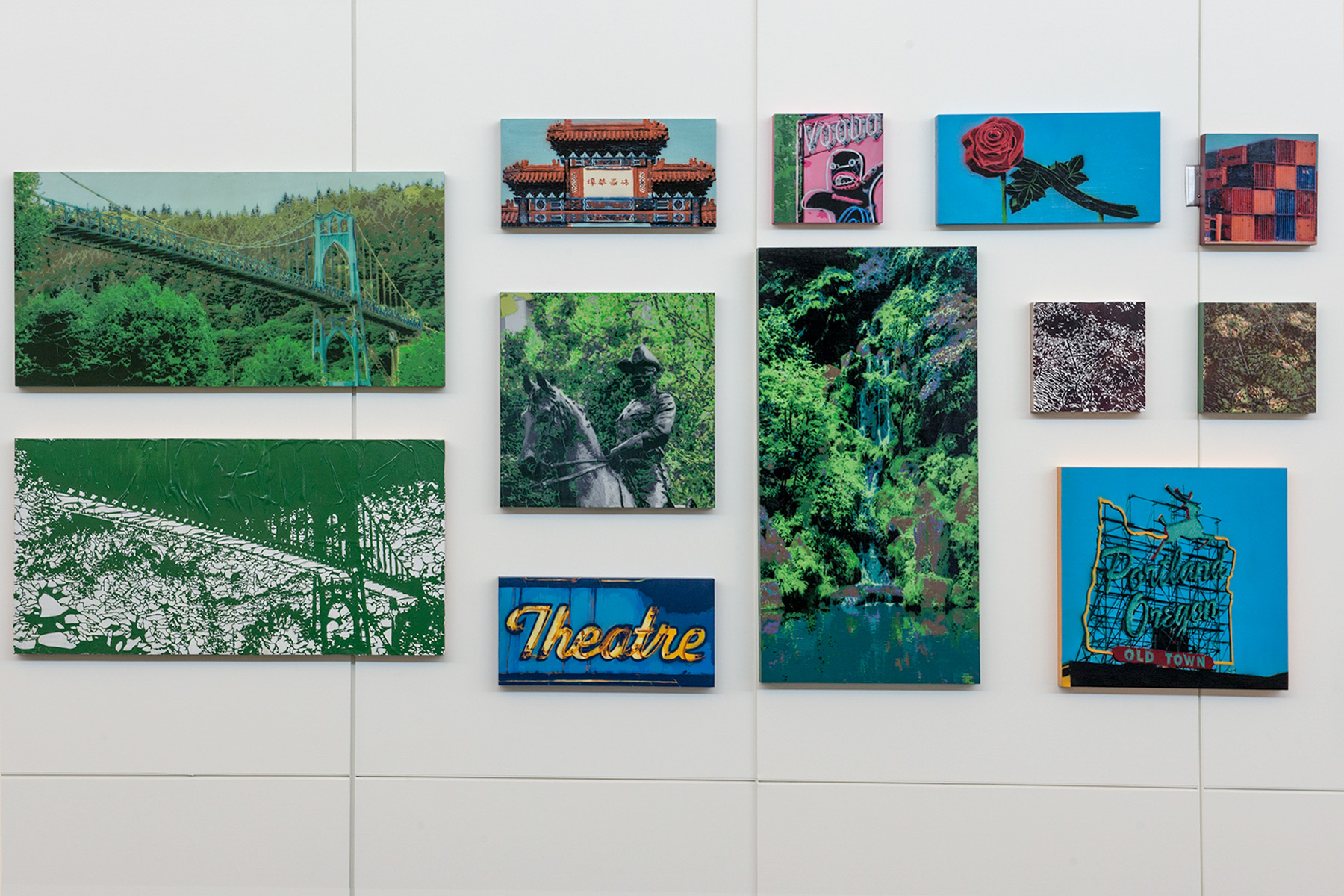 Joseph Steininger's art practice is greatly influenced by street-art culture and printmaking. The artist utilizes intricately detailed, multi-layered hand-cut stencils to apply spray paint to wood panels in the production of his work. By incorporating traditional and time-honored forms of fine art with an intriguing contemporary spin, the works on view are remarkably complex and masterfully represent the fine art of painting.
By employing the unconventional medium of spray paint mixed with more traditional subject matter, Joseph compels the viewer to expand their assumptions about spray paint's position within the art world as he cleverly bridges the gap between the preconceived notions of what can and cannot be fine art.
Please take a moment to stop by and enjoy Portland, By the Layer in Concourse B during your next scheduled flight at PDX, on view now through December 2017.
Joseph Steininger's
 Studio in Seattle is open every first Thursday from 5-8PM for the First Thursday Seattle Art Walk and every Second Saturday from noon – 5PM as part of the TK Hall Collective's open studios, and also by appointment.