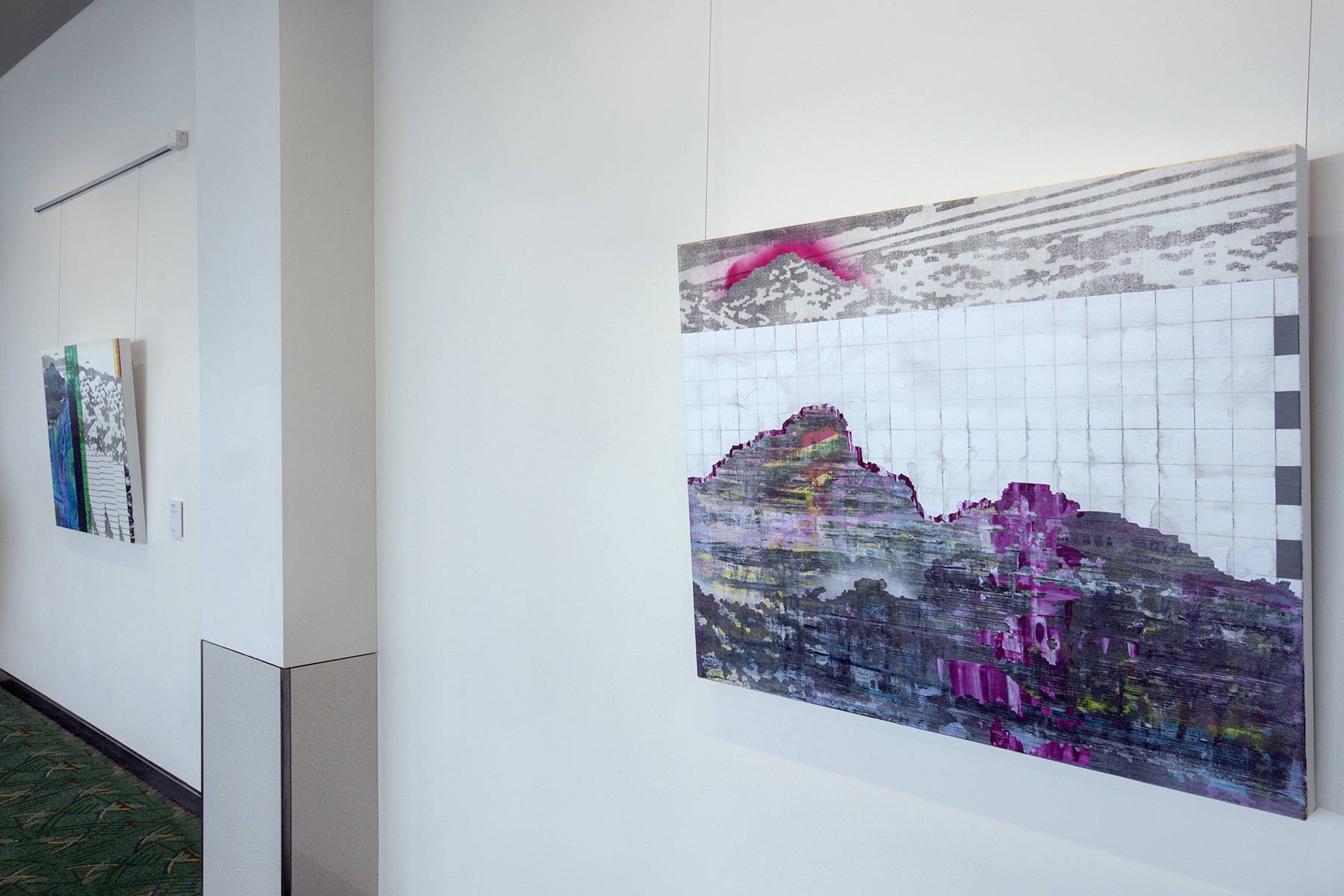 Artist Ruth Lantz explores the intersection between painting and digital language. Commingling abstraction and representation, she approaches her highly crafted paintings and prints through a series of perceptual, process driven, and painterly filtration systems.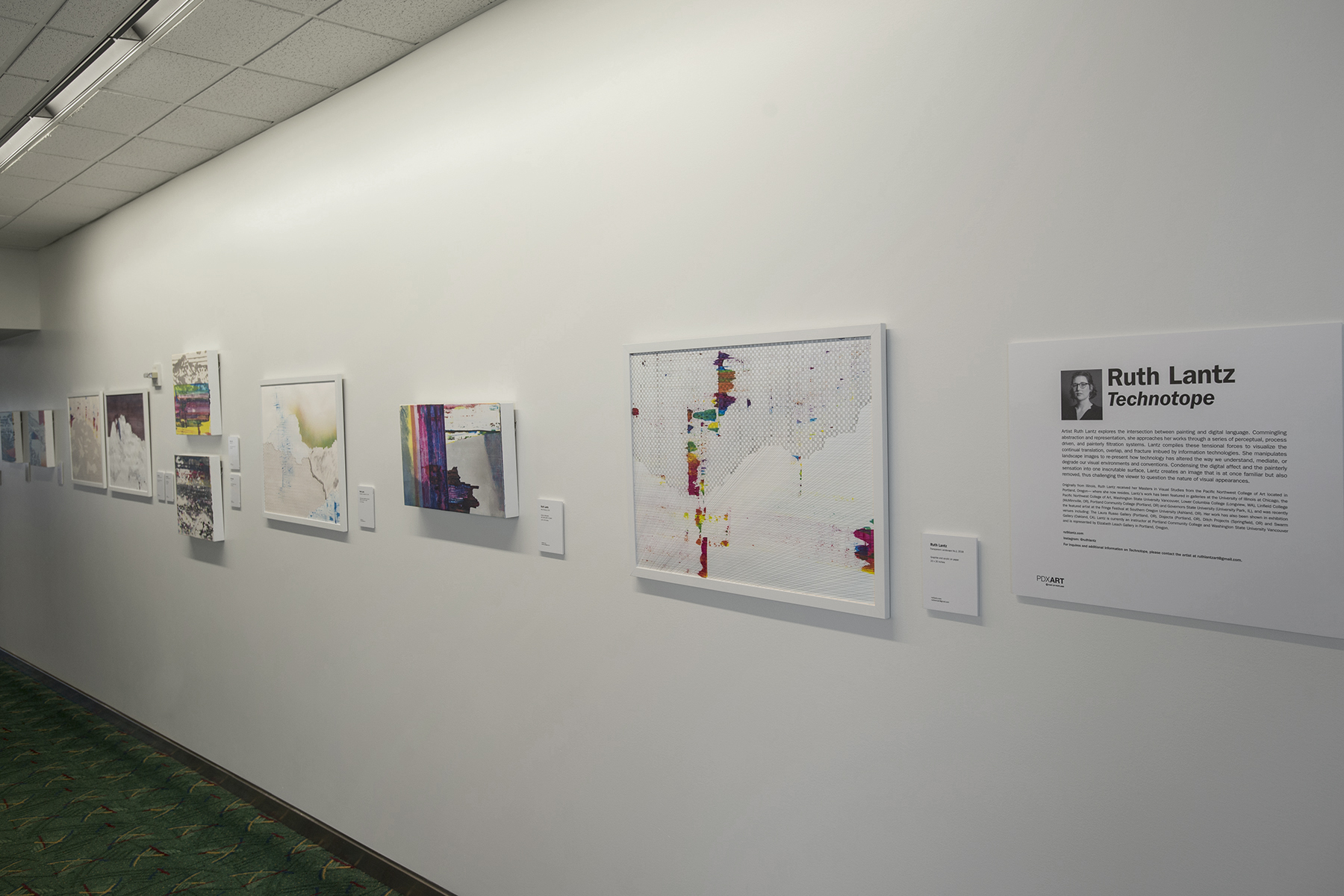 Lantz's skillful and innovative new exhibition titled Technotope—meaning an external space that is uniform in its use values, social meanings, and technology use—is on view post-security (in both ends) of PDX's Concourse Connector through March of 2019.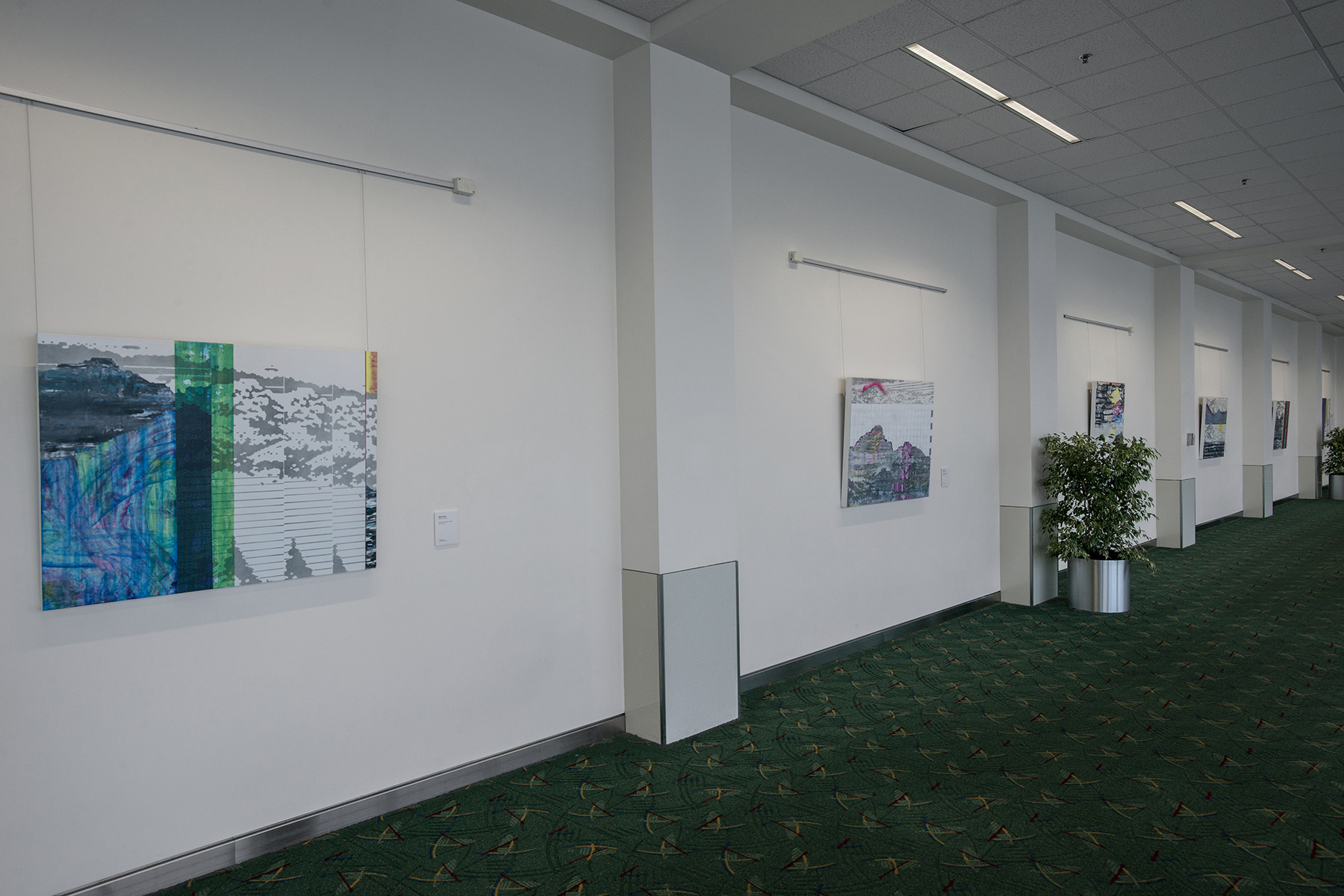 Lantz compiles these tensional forces to visualize the continual translation, overlap, and fracture imbued by information technologies. She manipulates landscape images to re-present how technology has altered the way we understand, mediate, or degrade our visual environments and conventions.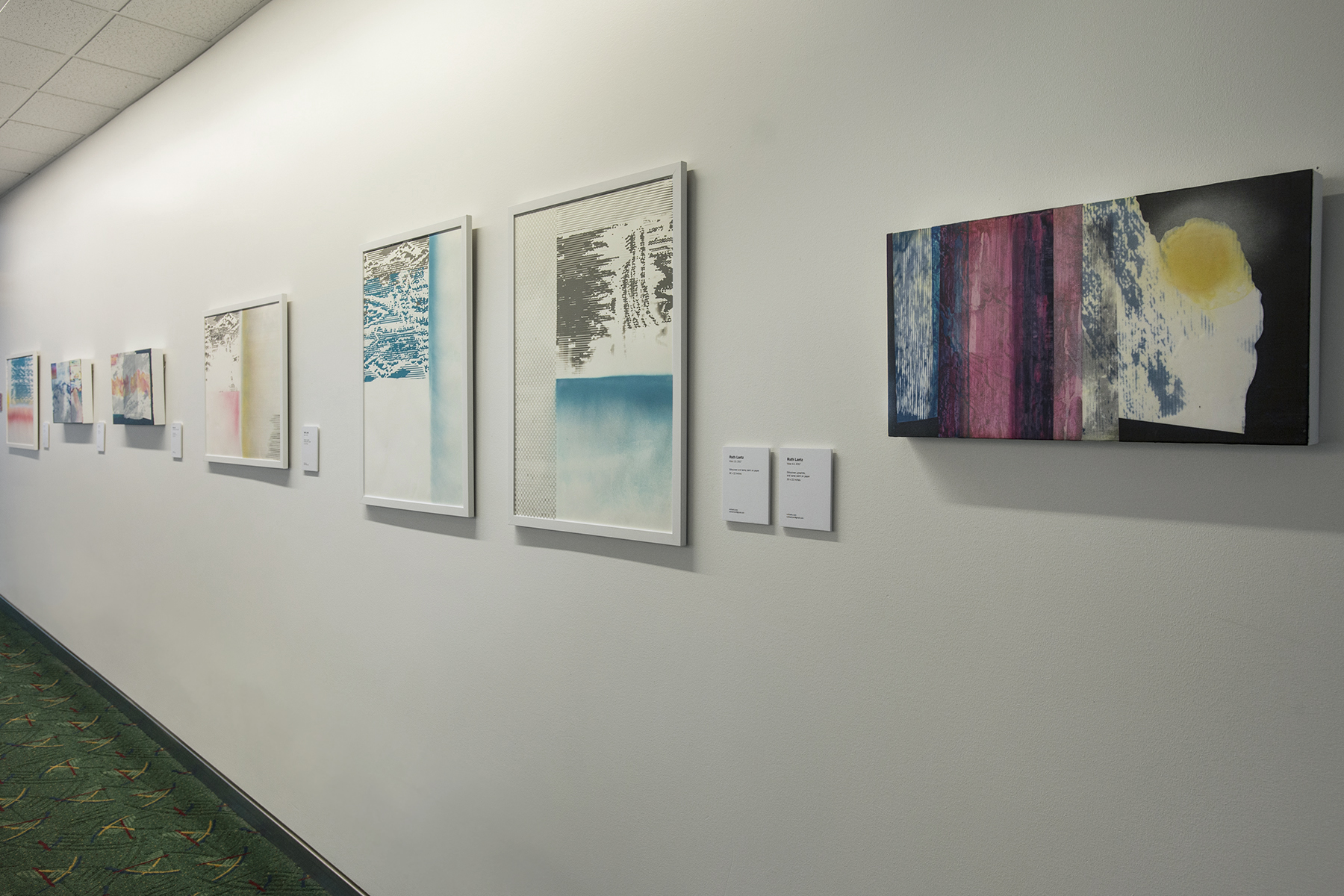 Condensing the digital affect and the painterly sensation into one inscrutable surface, Lantz creates an image that is at once familiar but also removed, thus challenging the viewer to question the nature of visual appearances.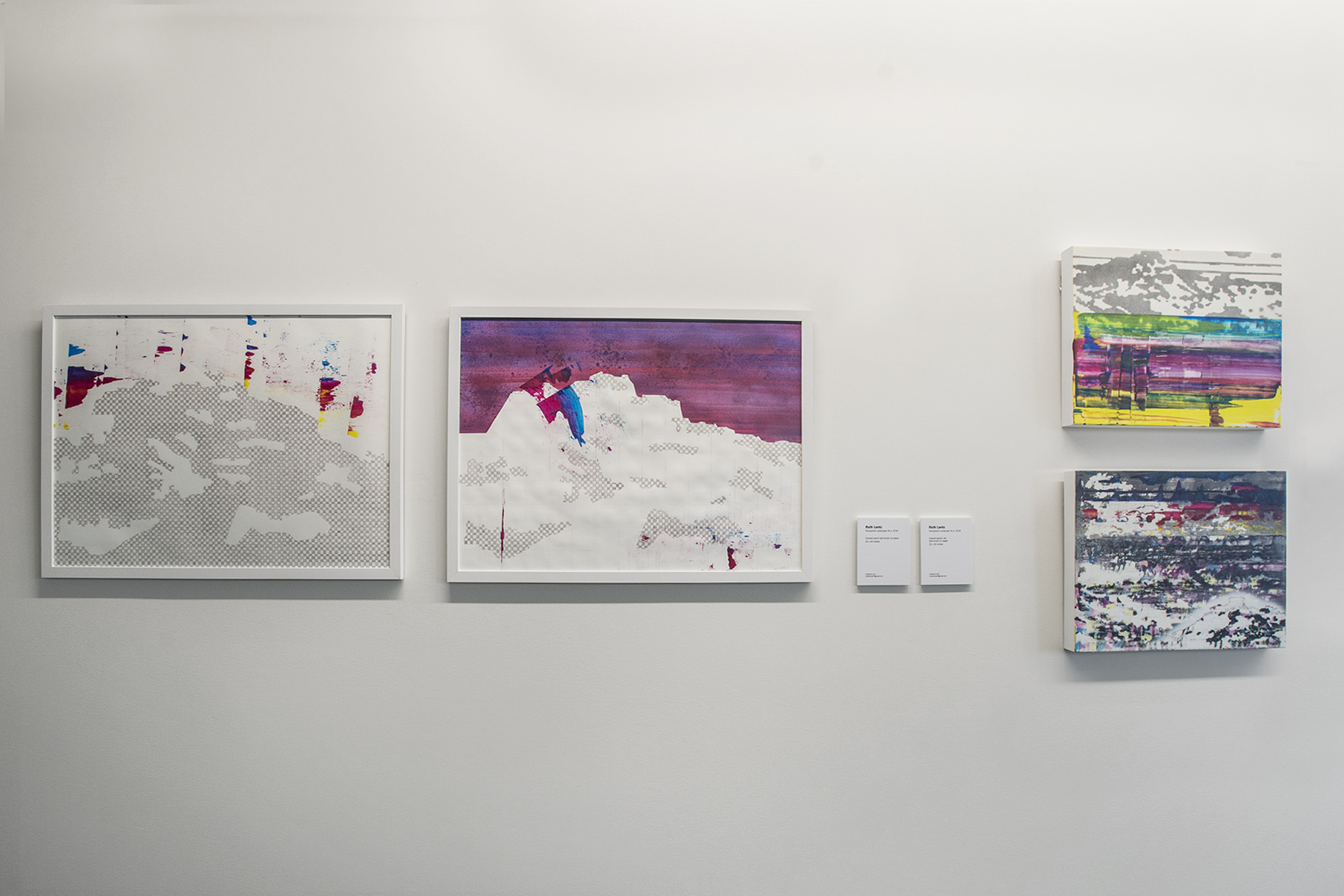 Originally from Illinois, Ruth Lantz received her Masters in Visual Studies from the Pacific Northwest College of Art located in Portland, Oregon— where she now resides.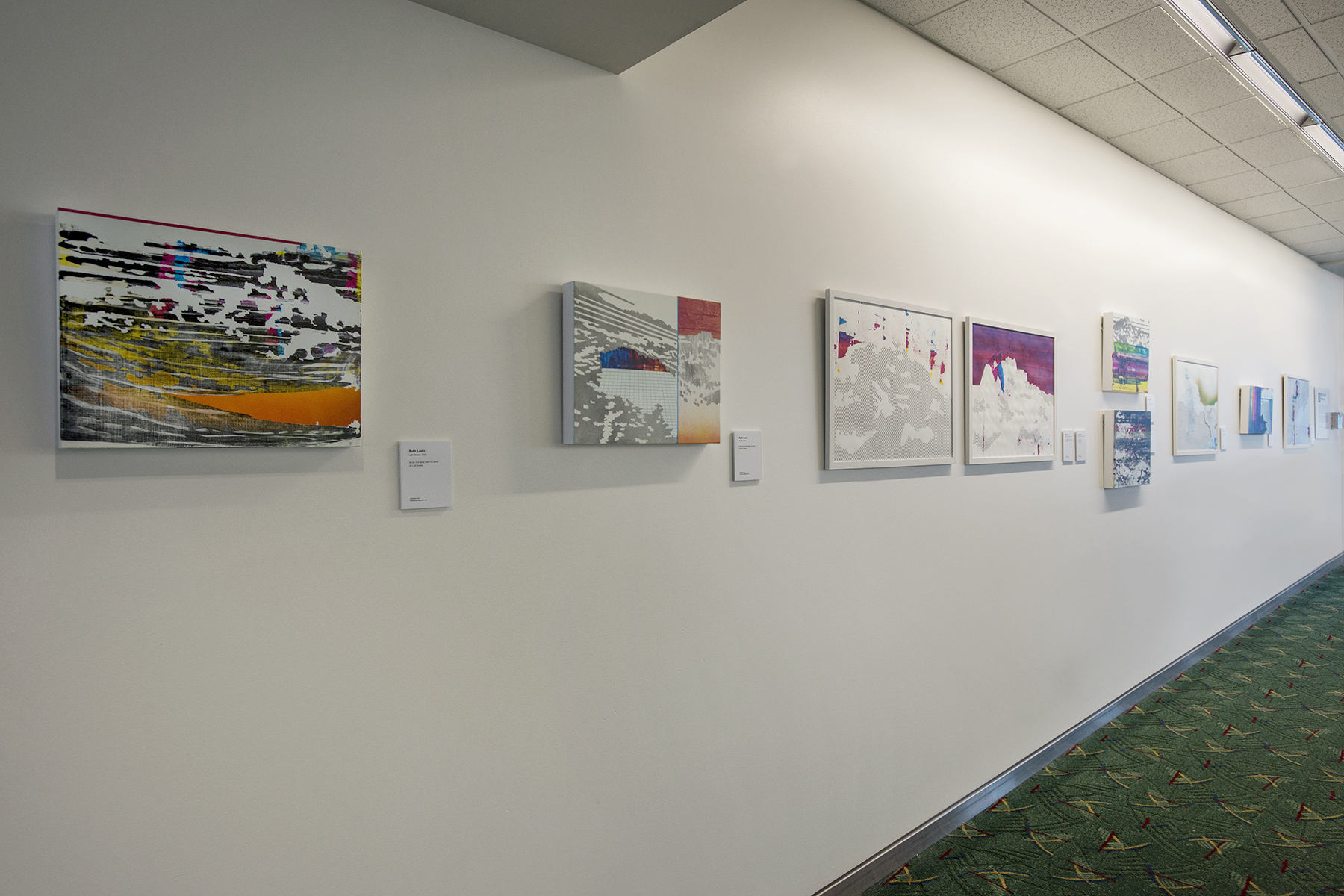 Lantz's work has been featured in galleries at the University of Illinois at Chicago, the Pacific Northwest College of Art, Washington State University Vancouver, Lower Columbia College (Longview, WA), Linfield College (McMinnville, OR), Portland Community College (Portland, OR) and Governors State University (University Park, IL), and was recently the featured artist at the Fringe Festival at Southern Oregon University (Ashland, OR).
Her work has also been shown in exhibition venues including The Laura Russo Gallery (Portland, OR), Disjecta (Portland, OR), Ditch Projects (Springfield, OR) and Swarm Gallery (Oakland, CA). Lantz is currently an instructor at Portland Community College and Washington State University Vancouver and is represented by Elizabeth Leach Gallery in Portland, Oregon.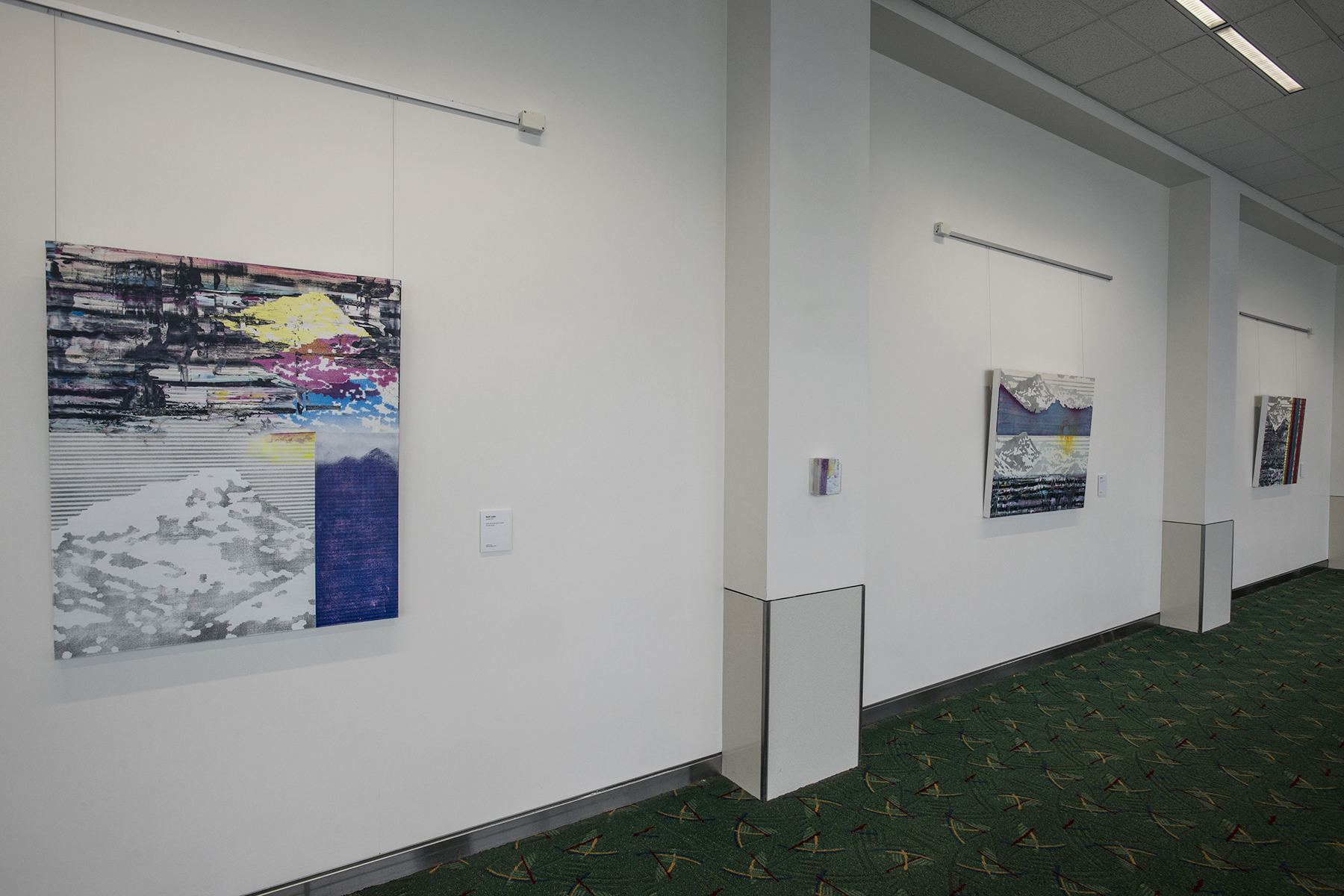 For inquiries and additional information on Technotope, please contact the artist at ruthlantzart@gmail.com.