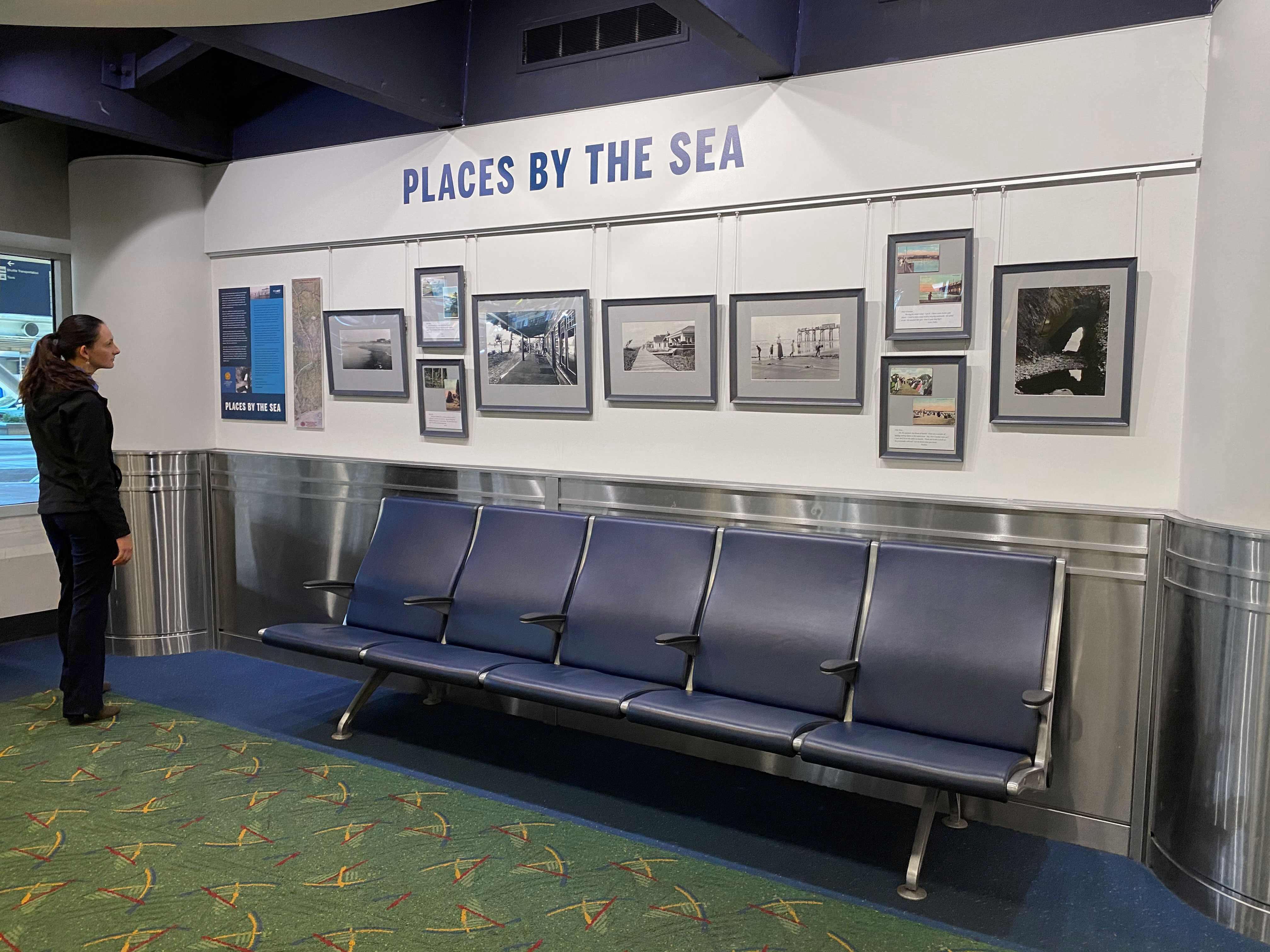 The PDX Art Program is excited to present a delightful new vintage postcard and photography exhibition from the Oregon Historical Society (OHS). Titled Places by the Sea, this engaging educational exhibition focuses on Oregon's coastal travel and tourism history and will be on view within both ends of PDX's Rental Car Lobby through August of 2021.
In 1910, going to Oregon's places by the sea from Portland wasn't an easy trip. Trunks were pulled down from the attic, bathing costumes aired and repaired. Bed linens, clothing, toys, and cooking utensils were packed. The adventure was at least a week-long and it could last all summer. Vacationers rented cottages, camped, or stayed in hotels dotting the coast.
On the coast, enthusiastic vacationers pursued many activities. Families searched for and feasted on plentiful crabs, clams, and shellfish. It was fun to play in the sand and sea, even in Oregon's chilly coastal waters. Less hardy souls swam in warmed seawater at local natatoriums (swimming pools). Some folks strolled the boardwalks, sauntered along promenades, skipped in the sand, or became lost in a good book. It was vacation time.
A Portland resident going to the coast before 1890 took riverboats down the Columbia River to Astoria, took a smaller craft down the Skipanon River, went by horseback or stagecoach to Seaside, and continued on the Ecola Toll Road to Cannon Beach (or Ecola as it was then known). This was an all-day trip. After 1890, a train connected Portland as far as Seaside.
This cut the travel time, but you still had to follow the Ecola Toll Road with all its nausea-inducing 111 curves. This was a 7 1/2 hour trip. Families on longer vacations often stayed in cottages. Fathers would come down on weekend and summer trains which became known as "daddy trains."
Automobile and road improvements shortened the travel time between Portland and the coast. A highway along the Columbia River opened in 1920. Sunset Highway (U.S. Route 26) opened in 1948. The Seaside-Cannon Beach Highway did not open until 1950. The new highway straightened the curves, but you can still get a sense of them on the road to Ecola State Park or Indian Beach. Today, you can get to Cannon Beach in 90 minutes.
The photos on display in the Places by the Sea exhibition were taken between 1906 and 1920 and show the Oregon coast as a place of bustling activity and as a place of solitude. The postcard messages accompanying the photographs are small fictions, inspired by coastal postcards found in the Oregon Historical Society collections. The photos come from an album commissioned by the SP&S (Spokane, Portland, and Seattle) Railway to promote Oregon's coastal beauty and ease of rail travel.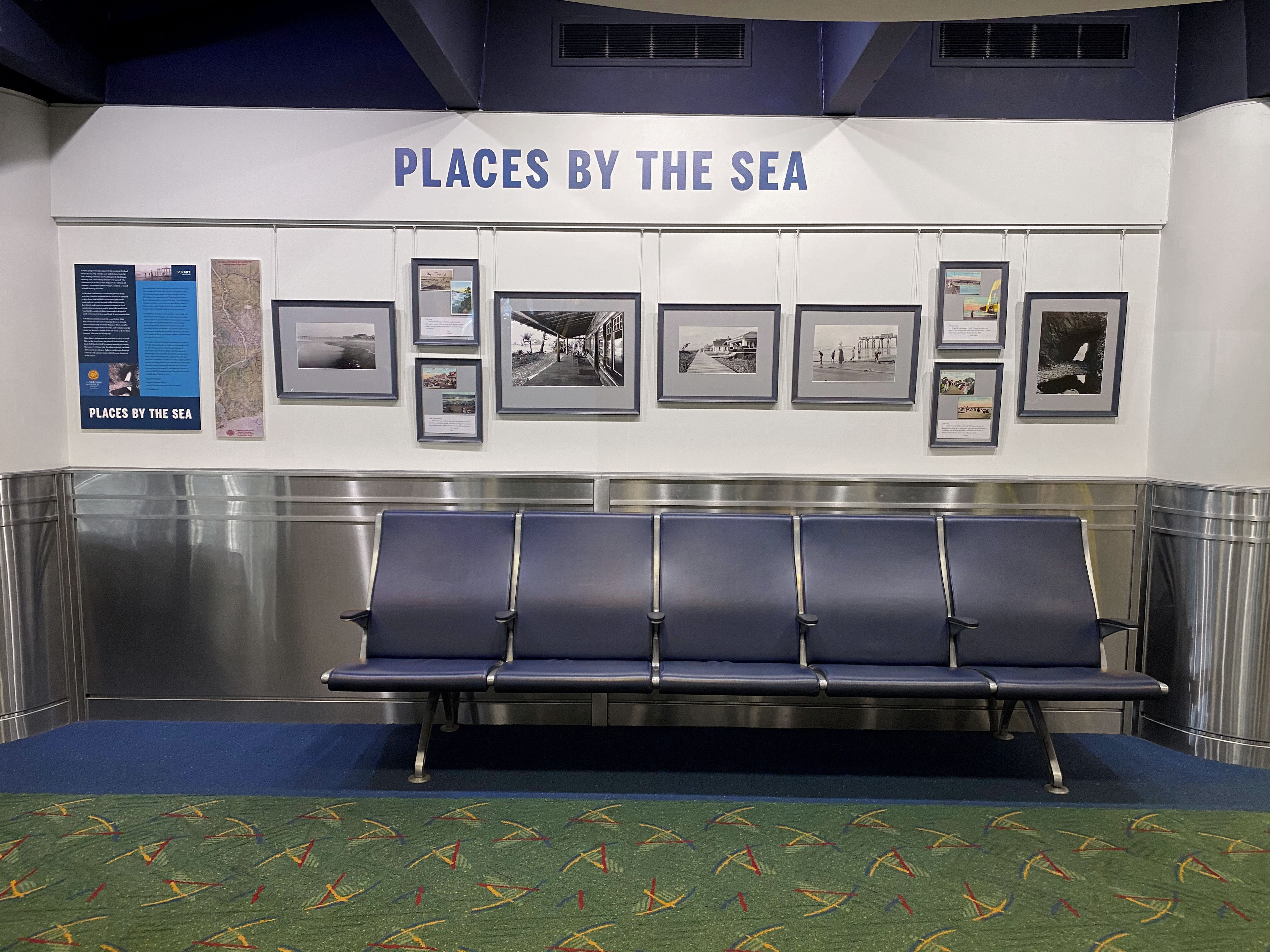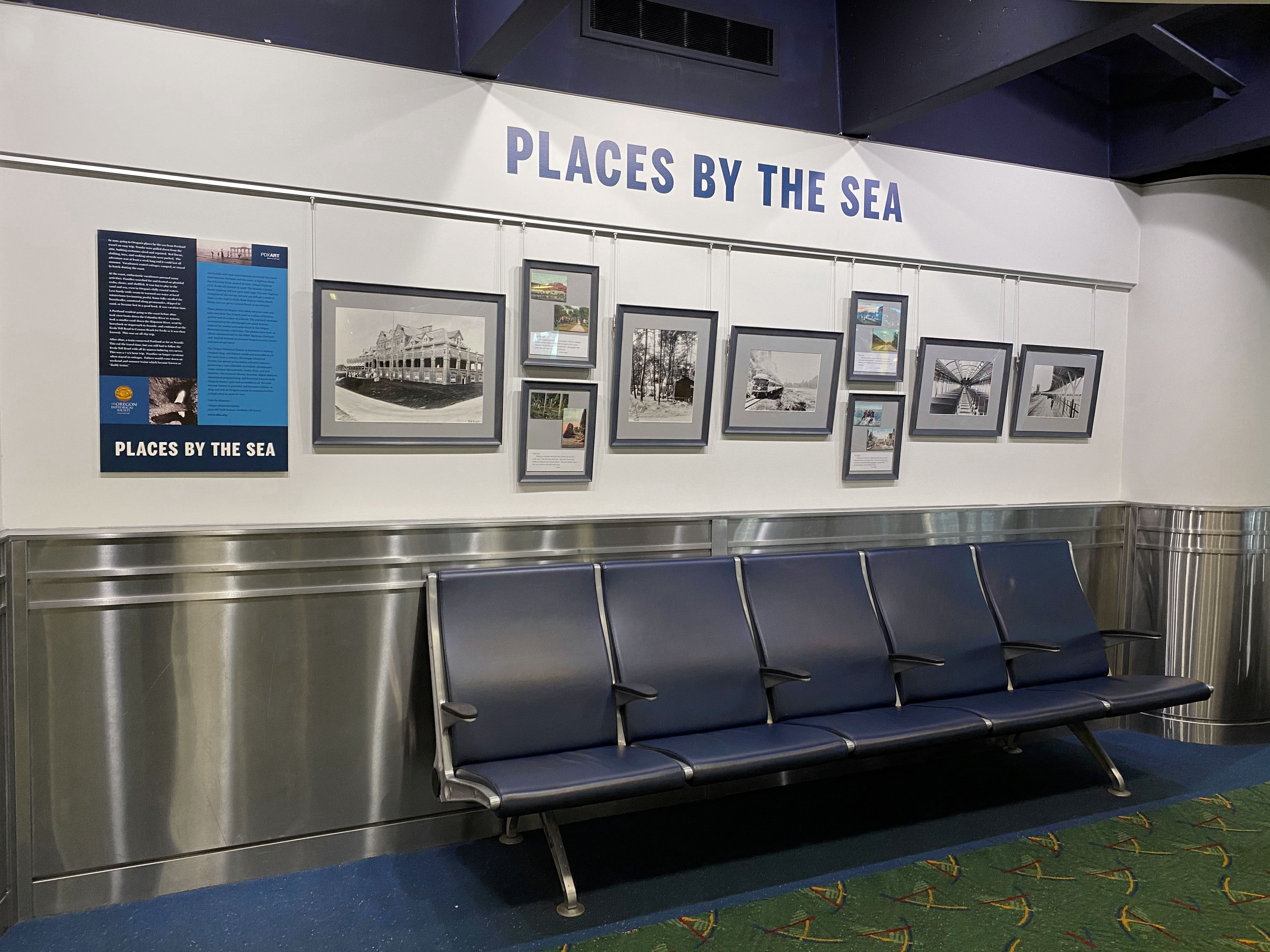 The Oregon Historical Society is dedicated to making Oregon's long, rich history visible and accessible to all.
For more than a century, the Oregon Historical Society has served as the state's collective memory, preserving a vast collection of artifacts, photographs, maps, manuscript materials, books, films, and oral histories. Our research library, museum, digital platform, educational programming, and historical journal make Oregon's history open and accessible to all. We exist because history is powerful and because a history as deep and rich as Oregon's cannot be contained within a single story or point of view.
Visit the Museum:
Oregon Historical Society | 1200 SW Park Avenue | Portland, OR 97205 | T.(503) 222-1741