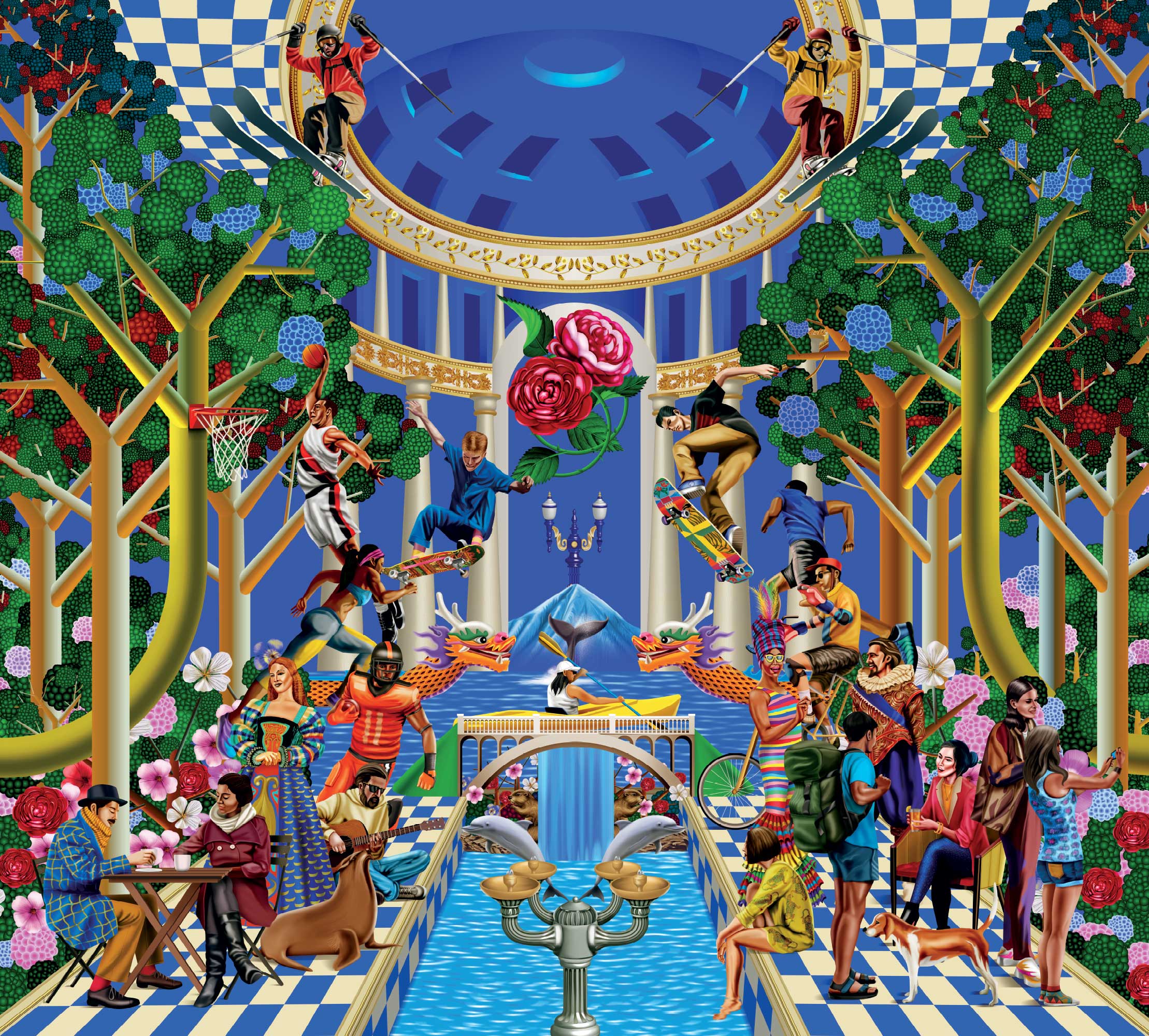 The PDX Rotating Art Program is thrilled to unveil a colorful and fascinatingly complex new large-scale mural this summer pre-security in North Baggage Claim. By Portland, Oregon based artist and designer Reshidev RK, this exciting new mural titled PDXPLORE  pops with Portland's intricacies, people, personalities, and the vibrant flavor of the city and the Pacific Northwest.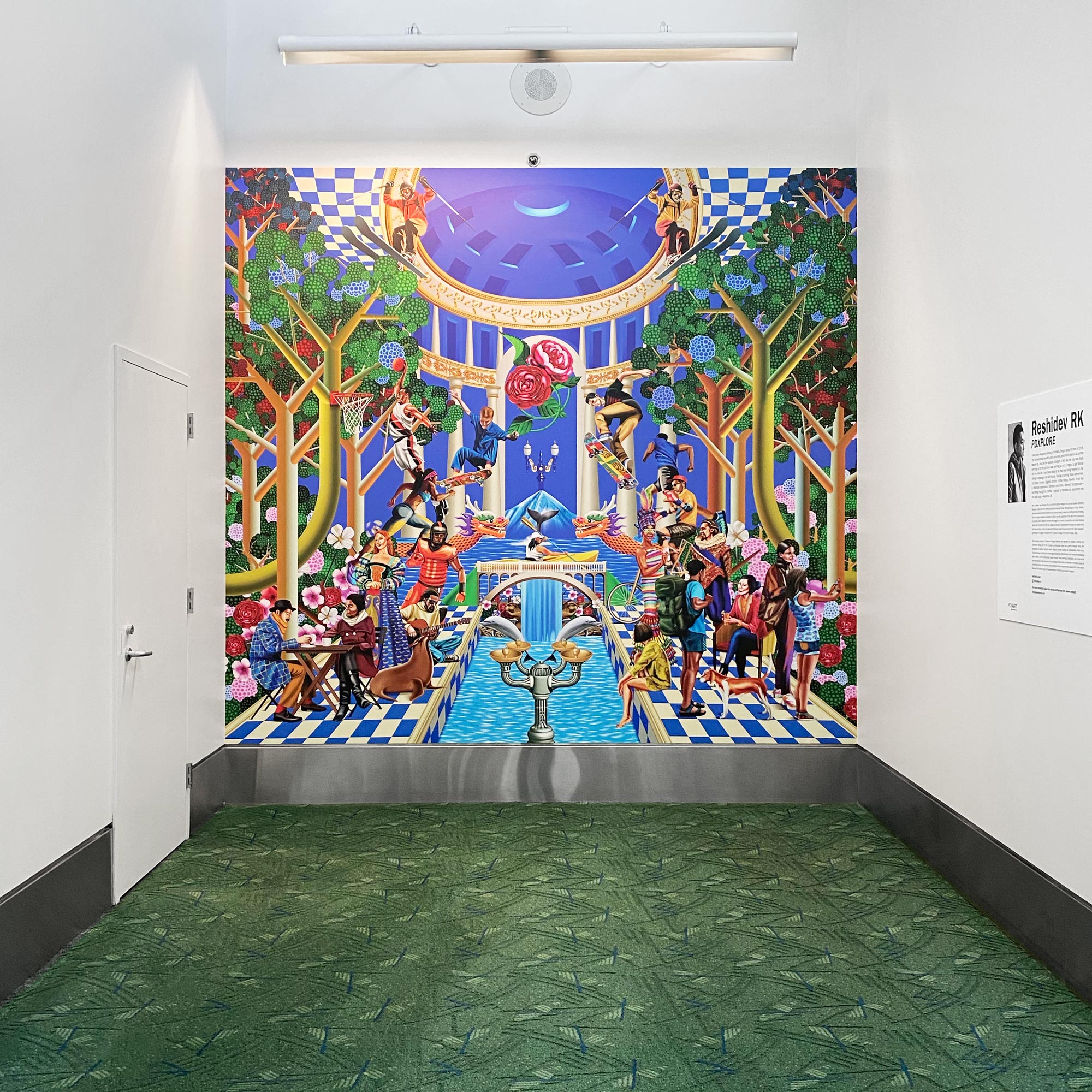 Born in Kerala, India, Reshidev RK is an incredible artist and graphic designer. His journey between continents has been a unique one, both satisfying and a great learning process. While growing up in India, Reshidev discovered a passion for art very early on in his childhood taking to watercolor painting and clay modeling.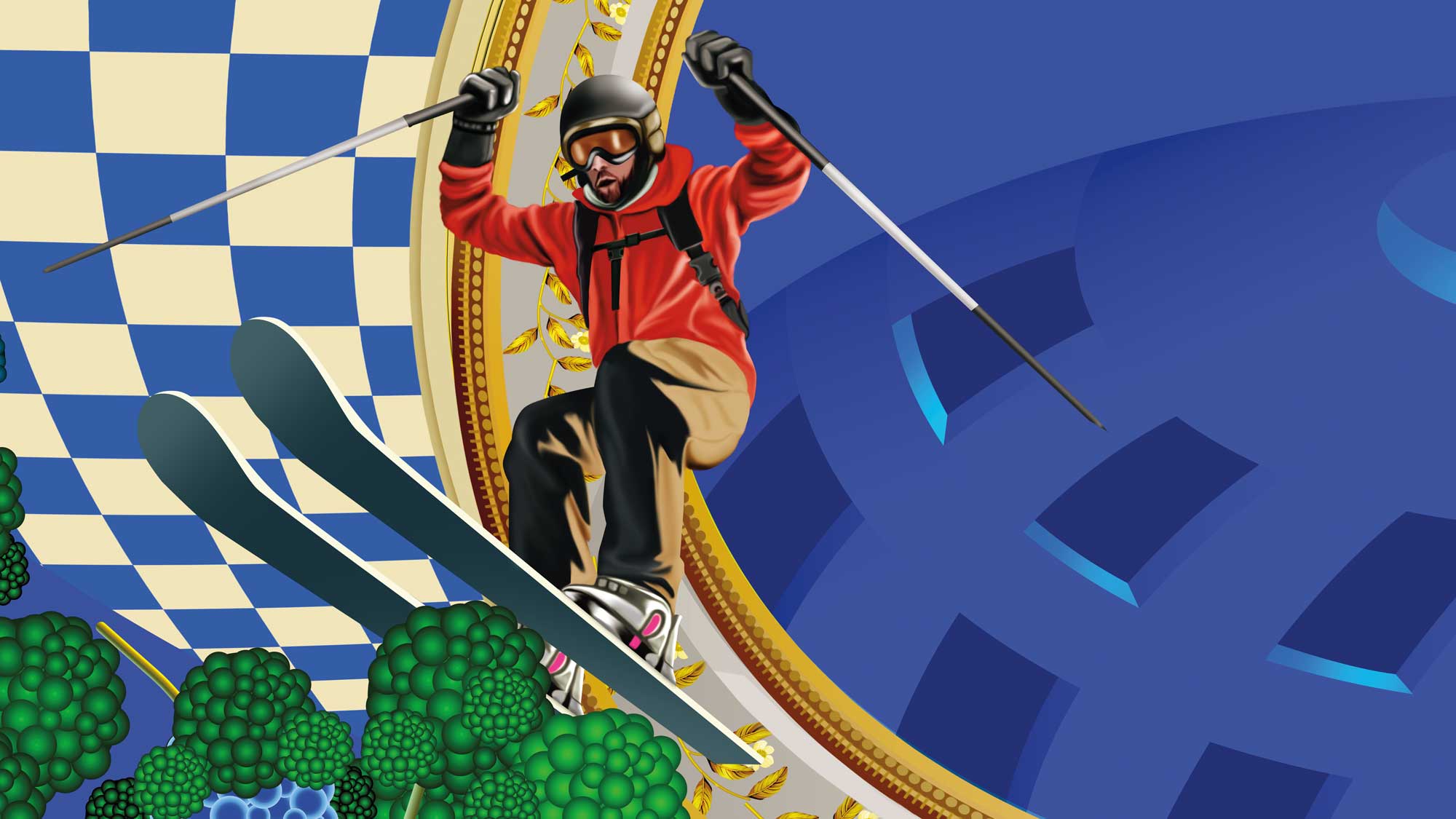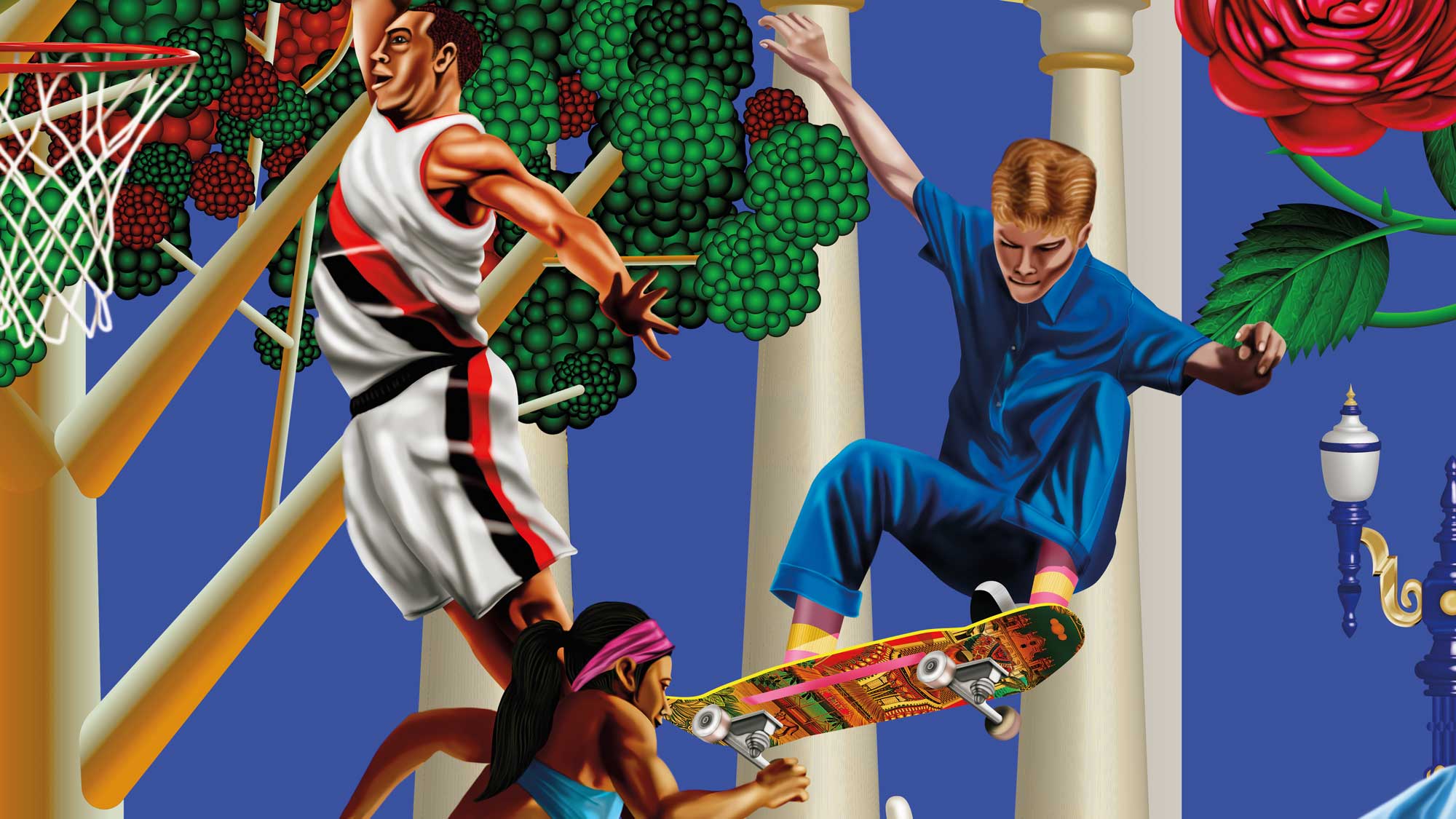 Quick to recognize Reshidev's potential, his father was very supportive of the idea of him pursuing art as a serious career. Reshidev's teachers encouraged him to enroll in competitions and school festivals across India to provide him with new outlets and access to opportunities for honing his creative skills and visual practice. It was only natural that Reshidev chose the visual arts for his higher education, graduating with a degree in Sculpture from Trivandrum College of Fine Arts in Kerala, India.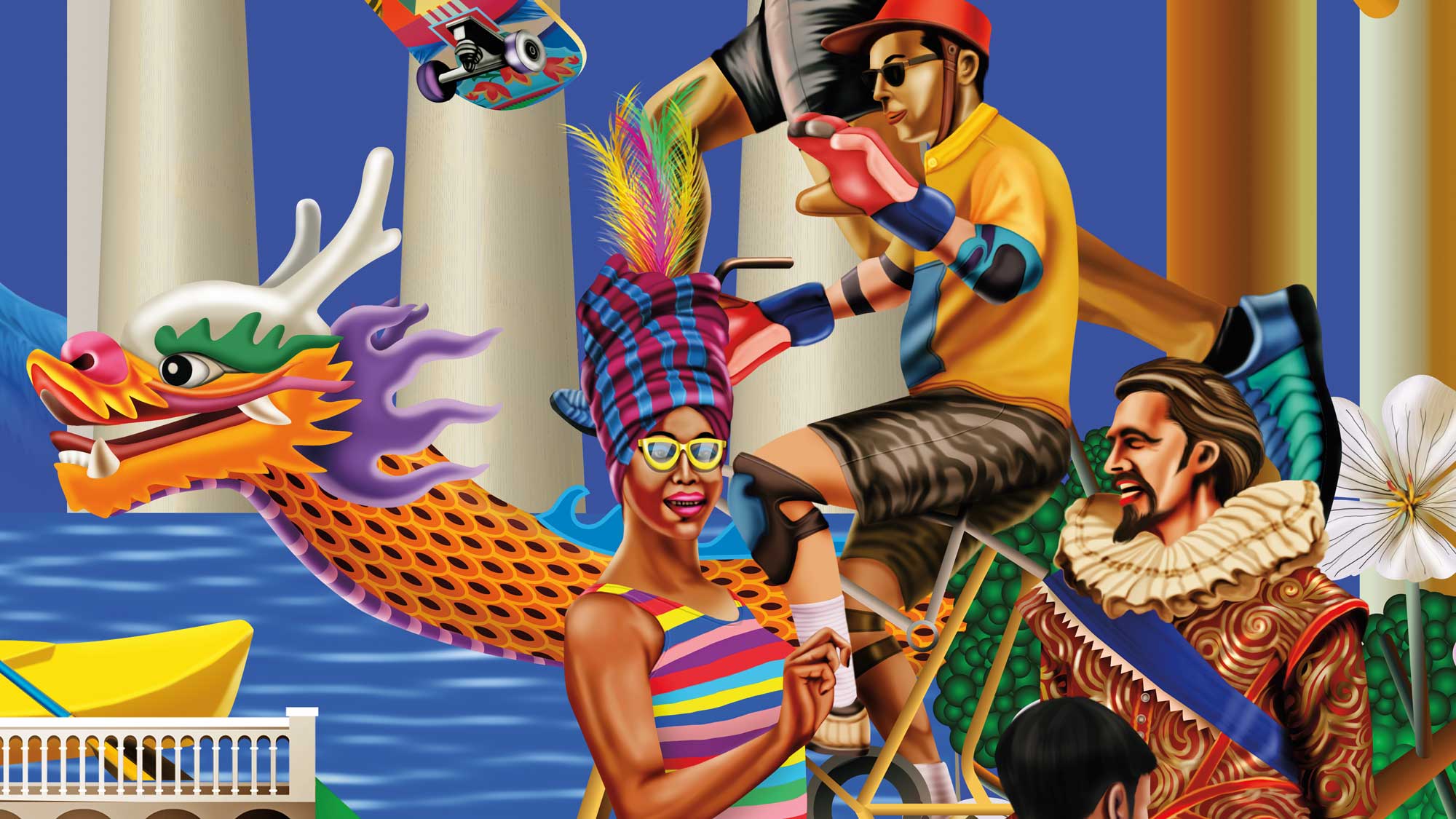 "I have been living and working in Portland, Oregon since October of 2018. The city welcomed me with a chill, some rain, and a lot of silence. As months passed by, and as the seasons changed, it felt like the city was finally warming up to me just as I was warming up to it. I began to get familiar with my new life. I was blown away by all that was being revealed to me. Talking to strangers like old friends, looking at smiling faces everywhere, cute pets, runners, joggers, cyclists, coffee shops, flowers. It felt like a theatrical experience. Different characters, different backgrounds— everything thoughtfully crafted. I wanted to translate my experience into this wall mural." —Reshidev RK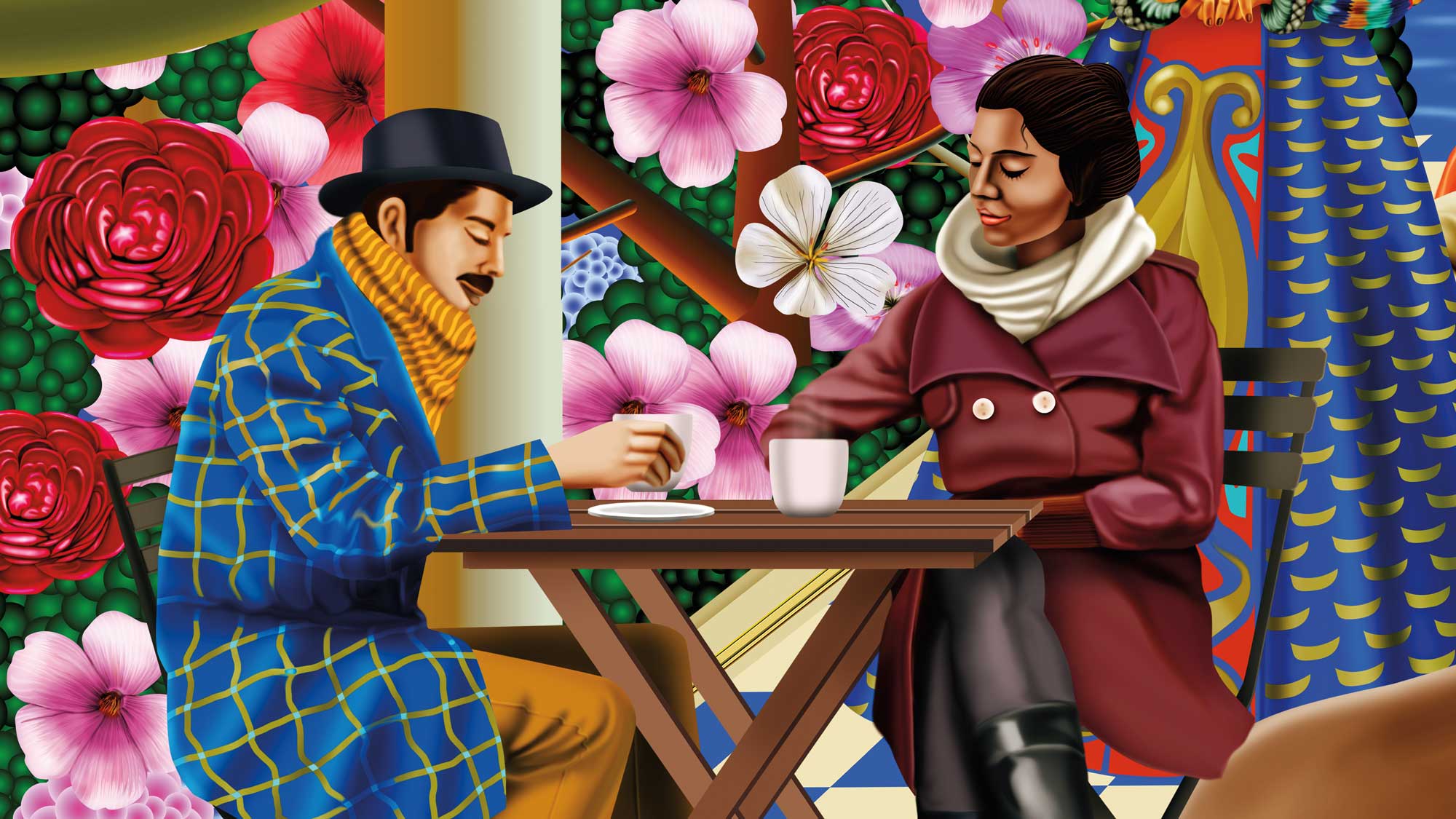 While studying sculpture at Trivandrum College, Reshidev also rekindled his interest in painting and illustration, making way for him to pursue a professional career as a graphic designer. Along with advertising and design, Reshidev worked diligently towards building his individualistic artistic style.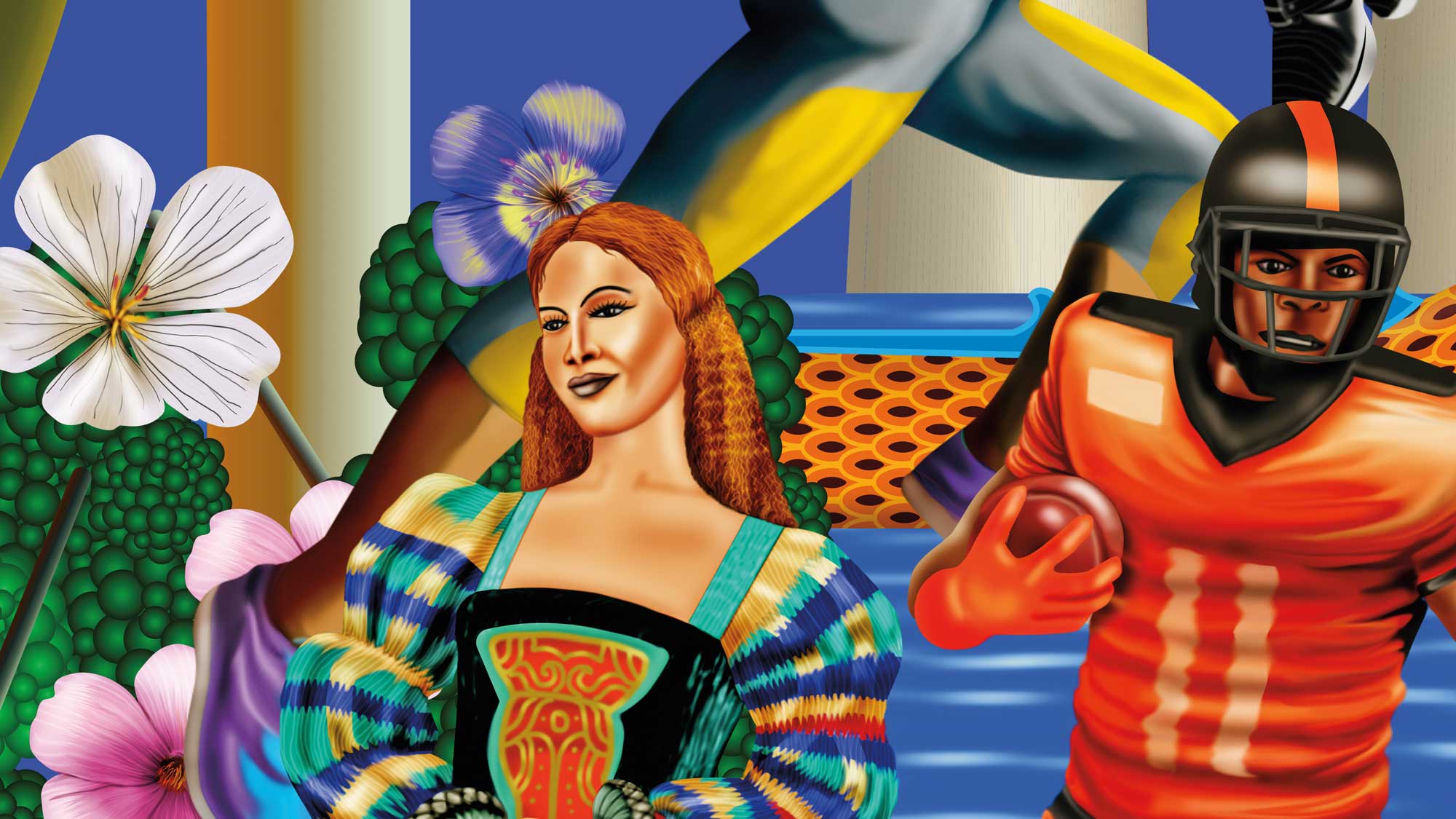 His paintings were morphing into intricate digital illustrations where Reshidev took the leap into producing highly stylized, colorful contemporary digital artworks. These paintings, illustrations, and mural works have introduced a whole new world of art and design opportunities for Reshidev in his skilled visual art and design practice, and they have further strengthened and expanded his unique artistic voice overall. Reshidev RK is currently working for Wieden+Kennedy in Portland as a Graphic Designer.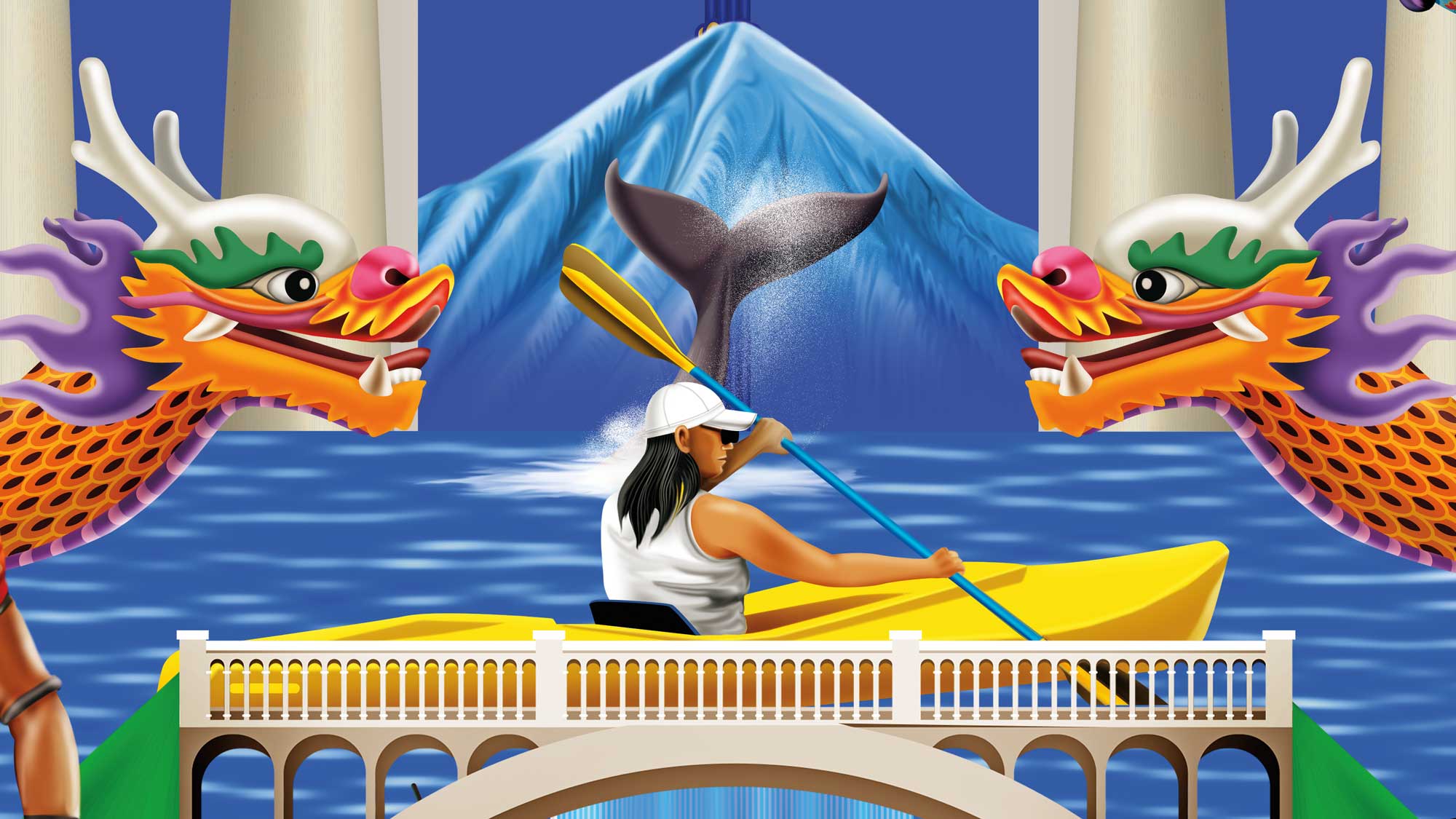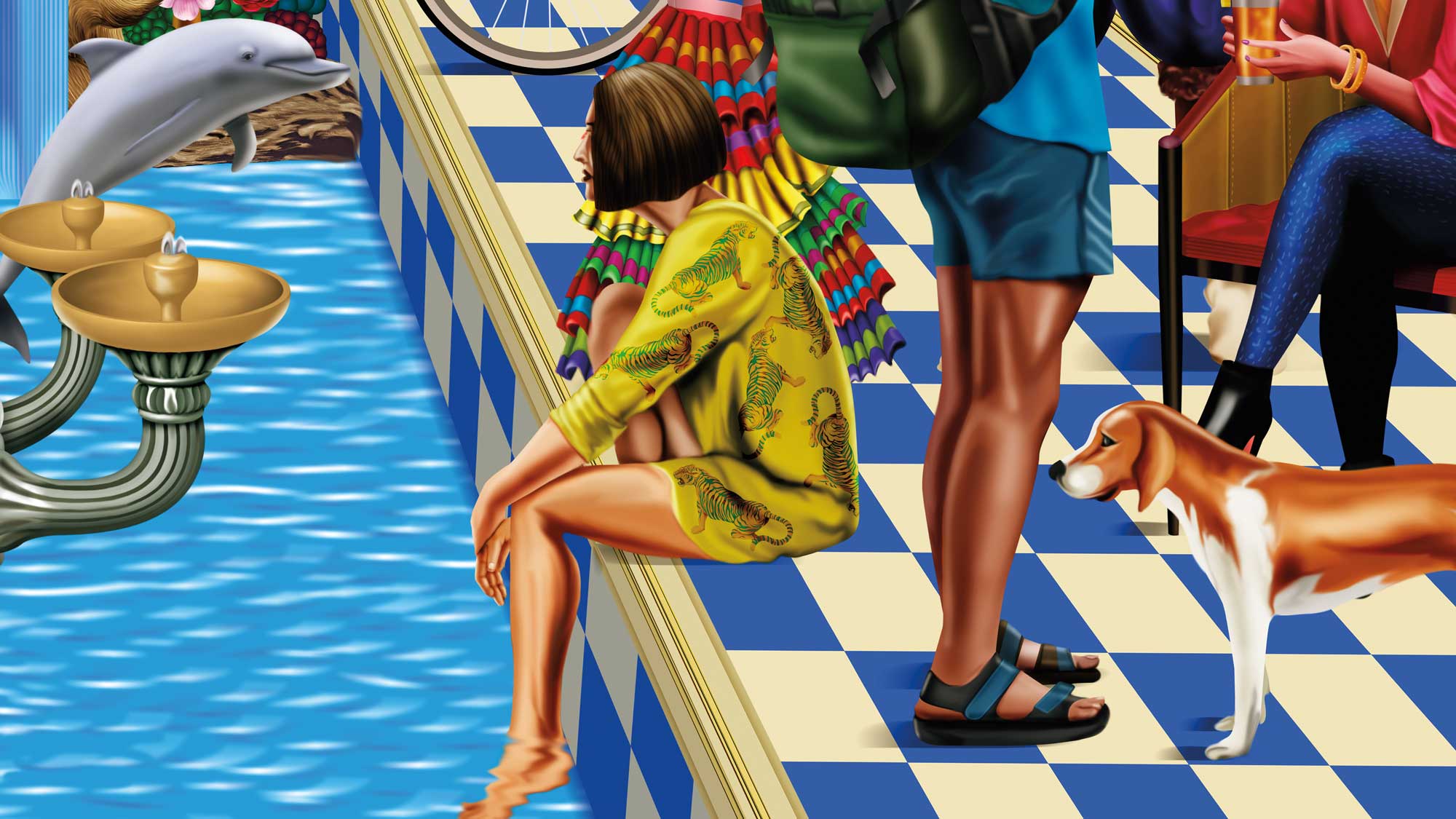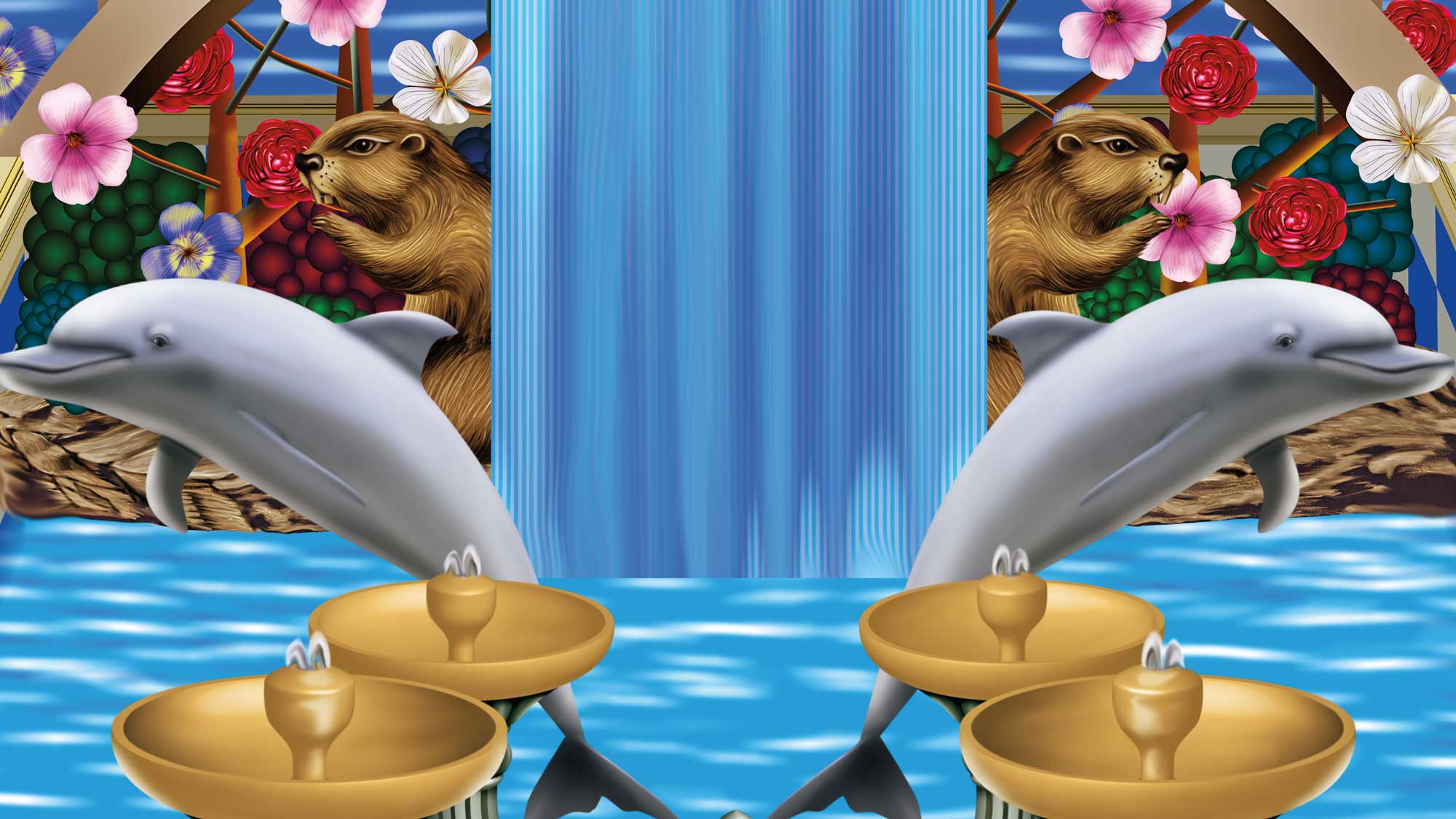 Reshidev RK's PDXPLORE  mural will be on view in North Baggage Claim at Portland International Airport for six months. For more information about this mural and artist Reshidev RK, please visit Reshidev's website, Instagram, or contact Reshidev at:
rkreshidev@gmail.com