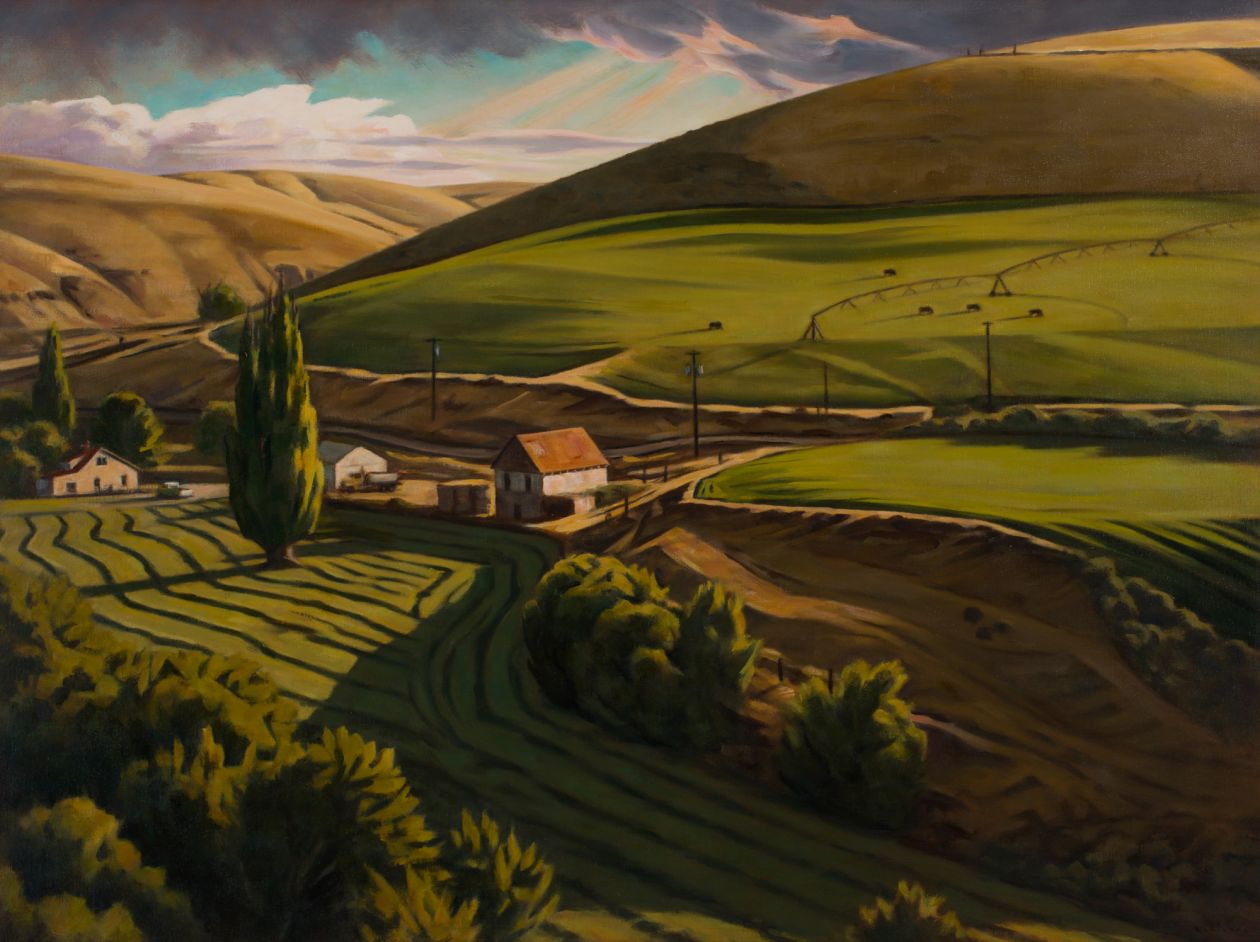 Accomplished Painter Daniel Robinson illuminates the modern American and Oregon landscape with stunning mastery, stillness, and strength. Combining classical influences from social realism with an eloquent contemporary utilization of light, shadow, and color, Robinson's paintings are imbued with a fundamental, essential beauty.
Early Light, 2016, Oil on canvas, 30 x 54 inches framed
Comprised of fourteen unique oil paintings on canvas with handsome hand-crafted frames produced by Robinson and eleven stunning framed oil on paper studies, this incredible exhibition is a true celebration and reflection of Oregon and the magnificent sights to be discovered in the region.
Barn and Lodge, 2017, Oil on canvas, 40 x 34 inches framed
November Wind, 2017, Oil on canvas, 34 x 46 inches framed
Lacking in artifice and full of integrity, Daniel Robinson's work delights the eye while compelling a deeper contemplation and ultimately, a sustained joy. In Oregon  is currently on view post-security through December of 2020 within both ends of PDX's Concourse Connector.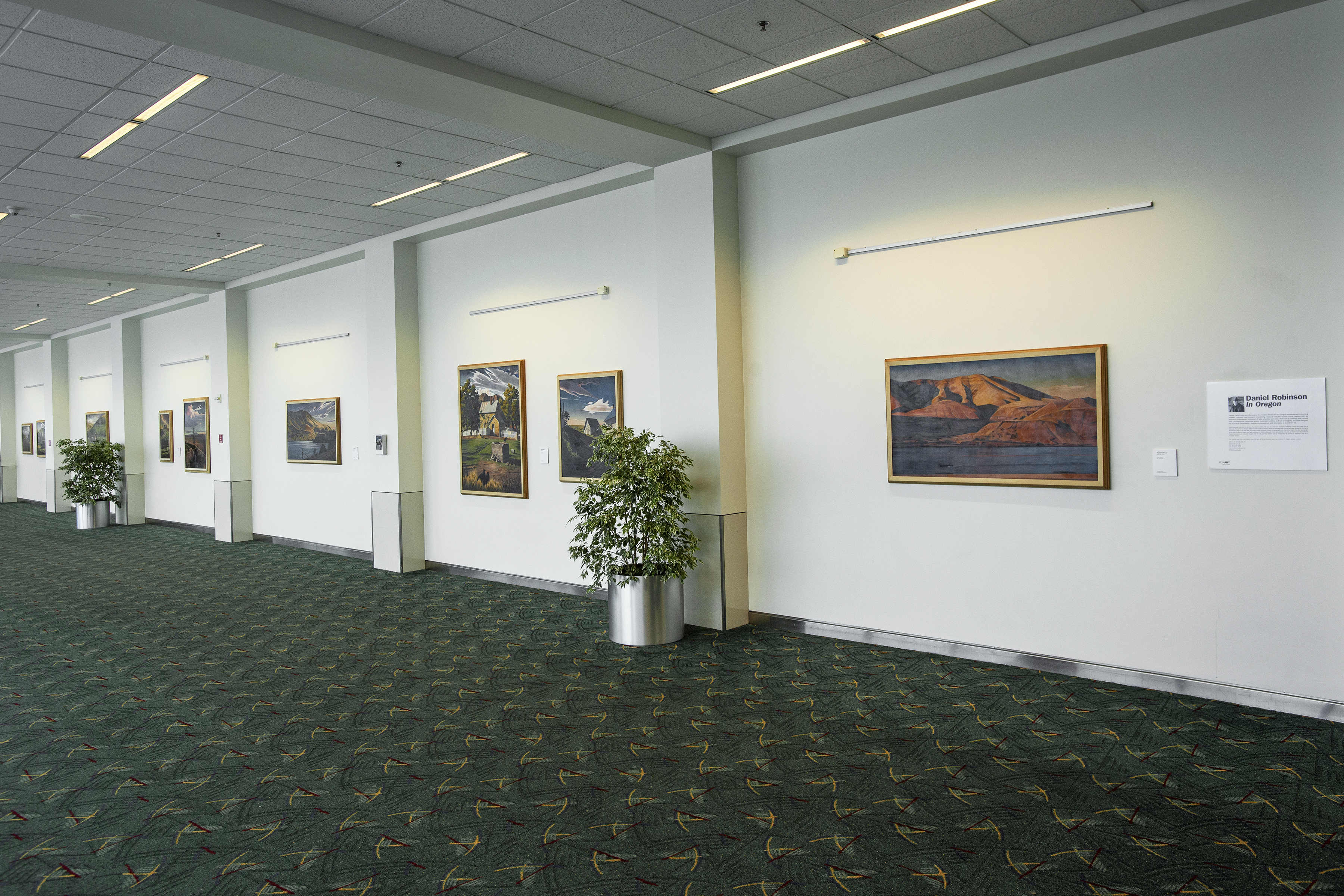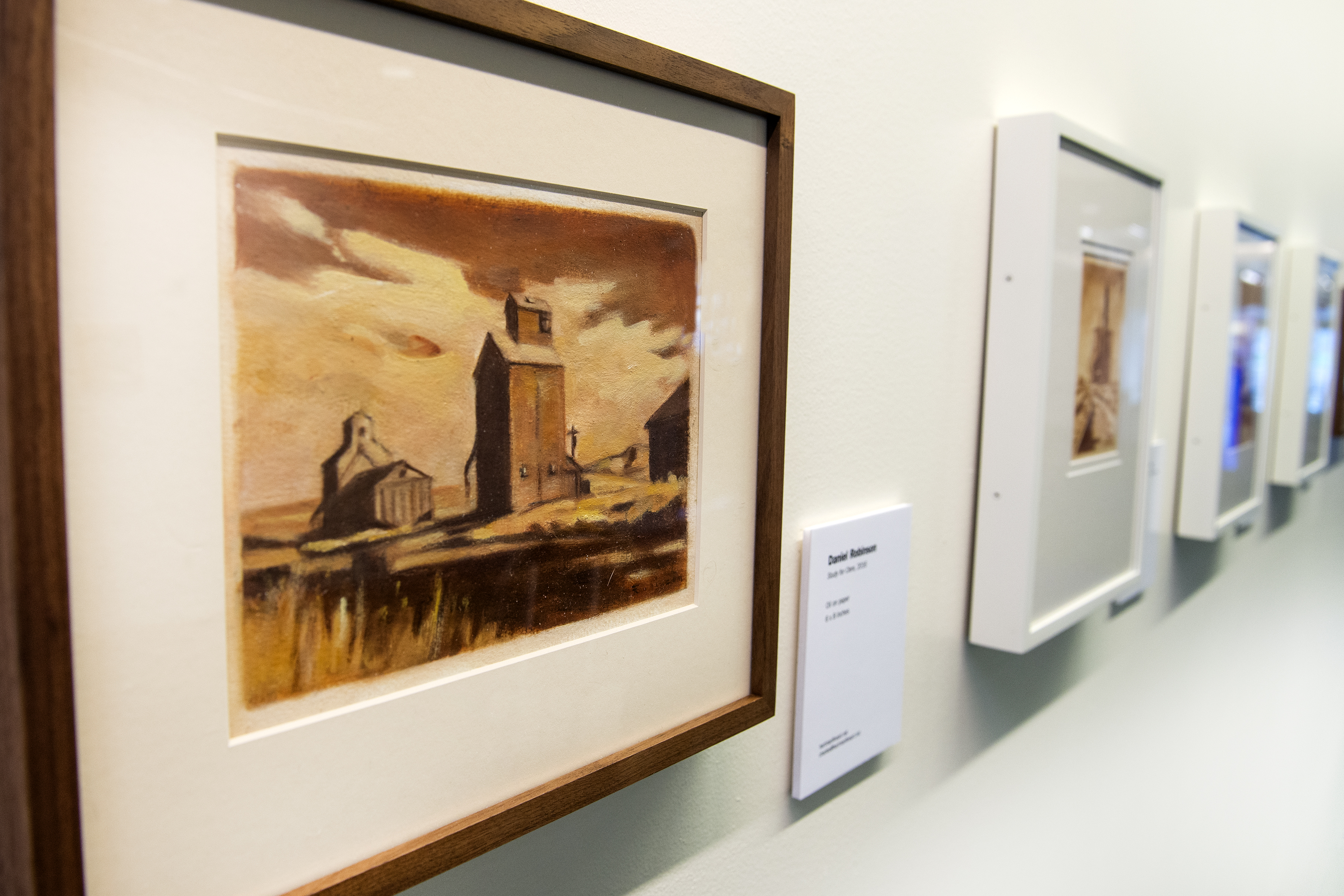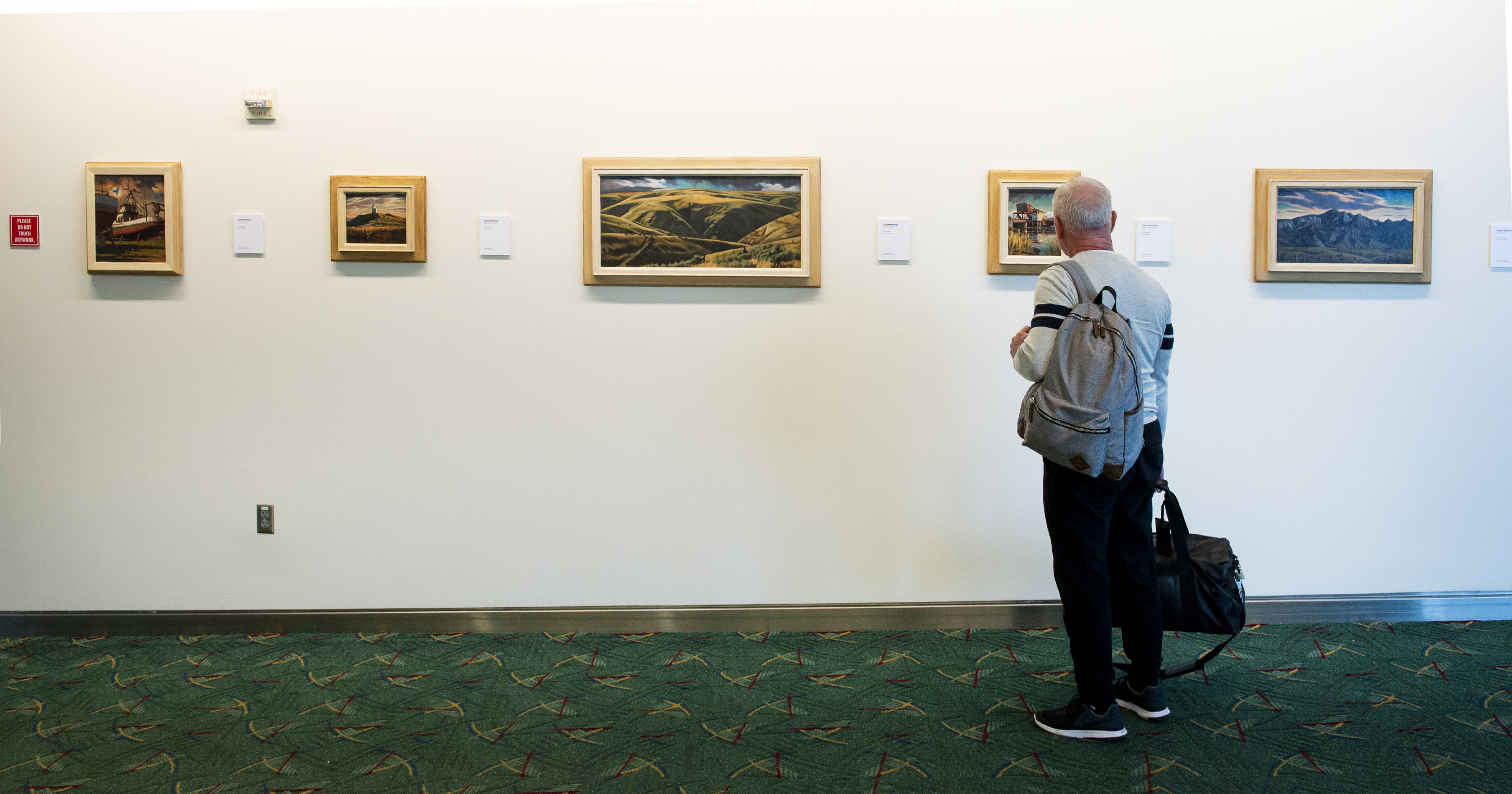 Daniel Robinson was born in Buffalo, New York in 1963. The son of a part-time preacher, Robinson moved from New York to Colorado, Pennsylvania, Georgia, Idaho and then finally to Oregon, where he attended high school. Robinson studied at the Pacific Northwest College of Art and later at Portland State University, where he earned a B.A. in Fine Art in 1991. The first monograph of his work is titled In Oregon and was published in 2004 by Nazraeli Press, a publisher of books on the fine and applied arts. Daniel Robinson lives in Fossil, Oregon with his wife and two children and is represented by Charles A. Hartman Fine Art in Portland, Oregon.
The Farm, 2017, Oil on canvas, 54 x 42 inches framed
For inquiries and more information about the work of Daniel Robinson and the exhibition In Oregon, please contact:
Tel. (503) 287-3886 | charles@hartmanfineart.net
Instagram: @hartmanfineart
August Hills, 2016, Oil on canvas, 30 x 54 inches framed