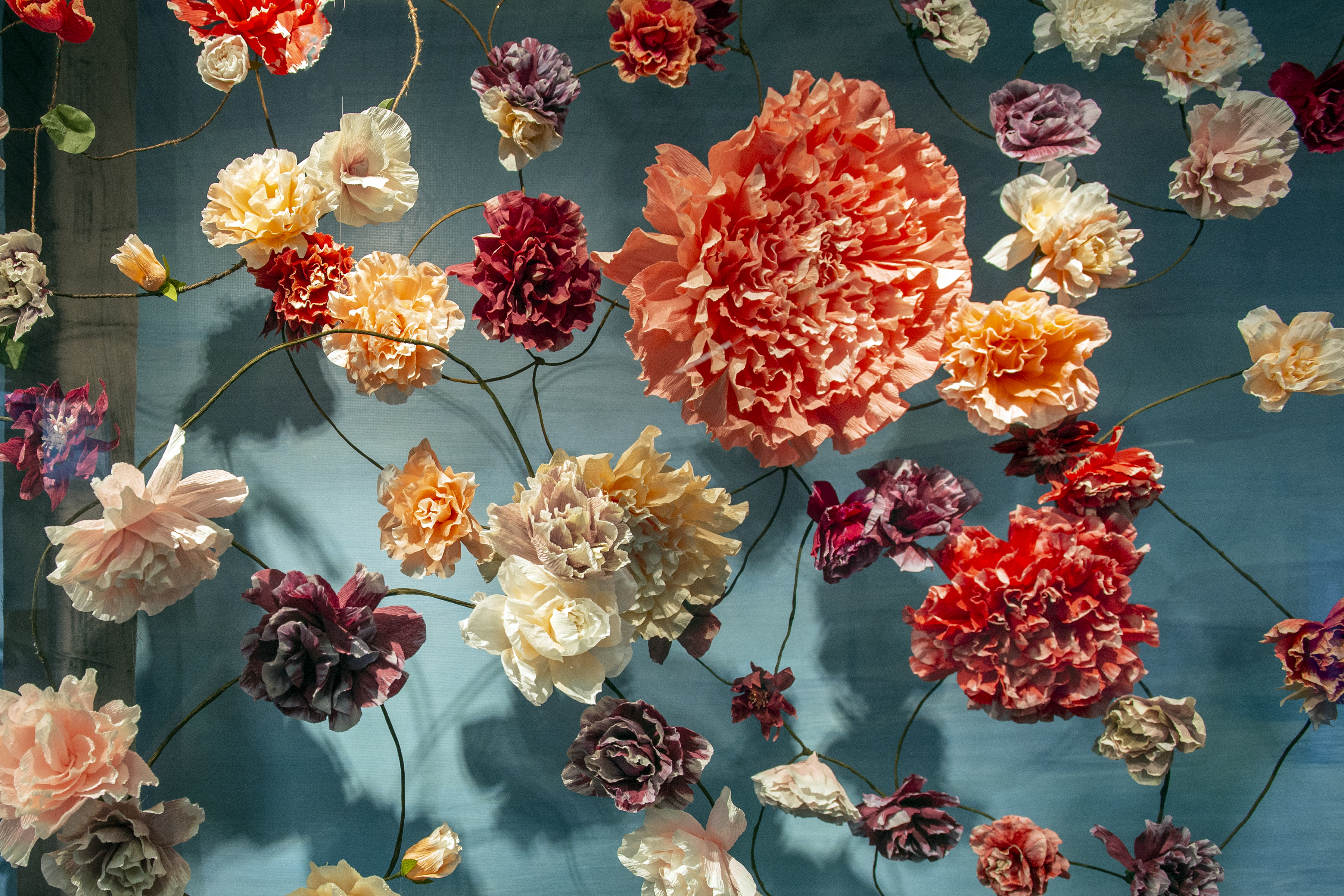 The PDX Art Program is excited to announce a new whimsical installation by Jessica Pezalla titled Arbor to Ether, now on view through May of 2020 post-security within the Concourse DE display case. Pezalla's exhibit portrays a very special journey through hand-crafted paper celebrating two of Portland Oregon's most cherished and celebrated destinations—Forest Park and The International RoseTest Garden.
Jessica Pezalla is an artist and designer that leads the creative studio Bramble Workshop. Based in Portland, Oregon. Pezalla and her team create one-of-a-kind fanciful, hand-crafted, and extremely colorful custom installations. Pezalla's design approach is grounded in her art background as she works together with a team of talented fabricators and craftspeople – allowing the studio to realize projects that are varied in technique, material, and scope. Bramble Workshop's installations are innovative, original, and wonderfully crafted.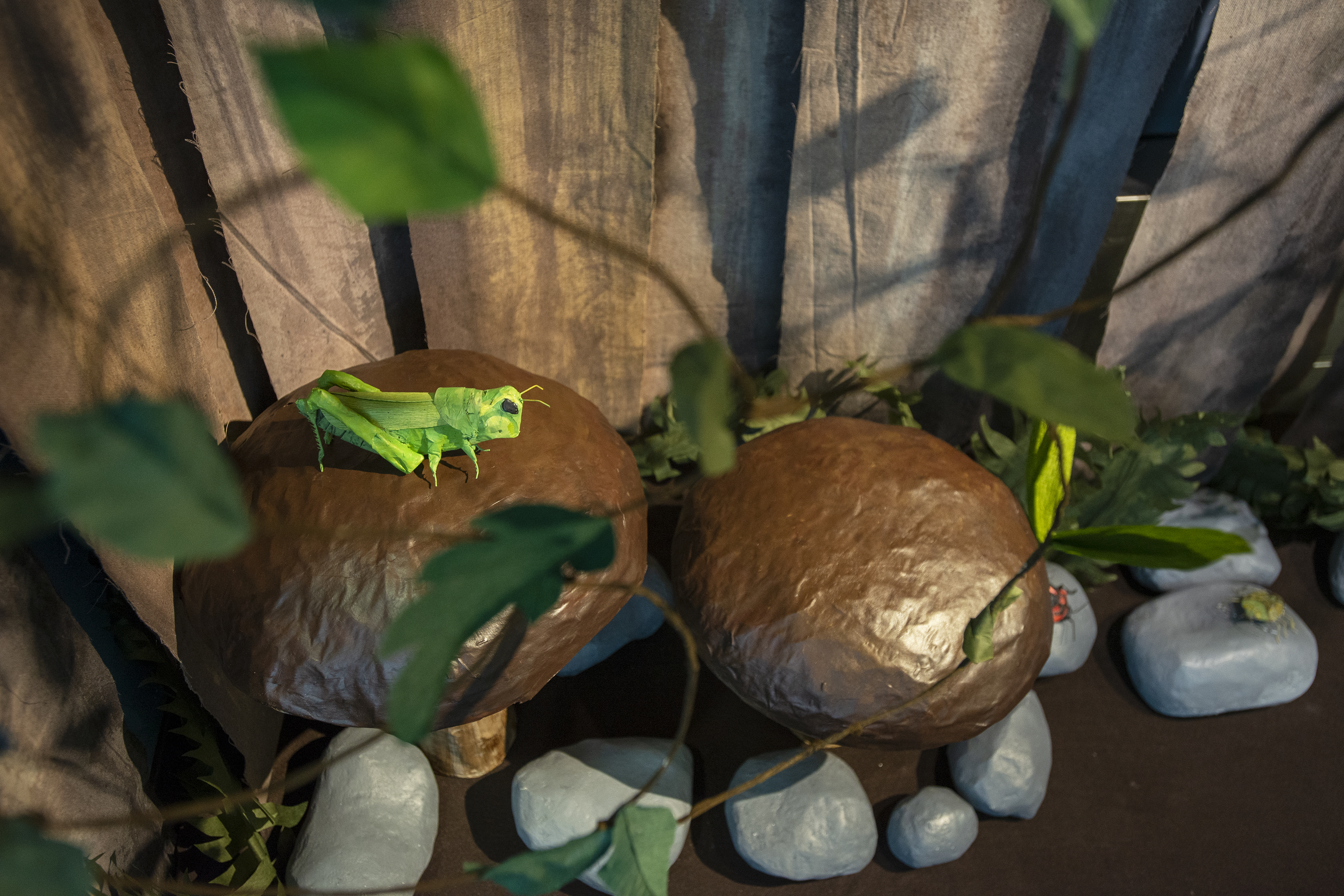 The Arbor to Ether exhibit was created entirely of hand-crafted paper botanical elements as an abstracted journey from forest, to garden, to sky. Clusters of swirling leaves intermingle with blossoming roses and then become clouds of ruffled blooms floating off into the air. Just as Forest Park and the Rose Test Garden are a place of refuge within the bustling city, Pezalla's hope is that this installation will offer a moment of calm in the midst of busy passenger travel. This exhibit was specifically designed by Pezalla for the PDX Art Program to showcase an interpretation of the unique and natural beauty of the Pacific Northwest.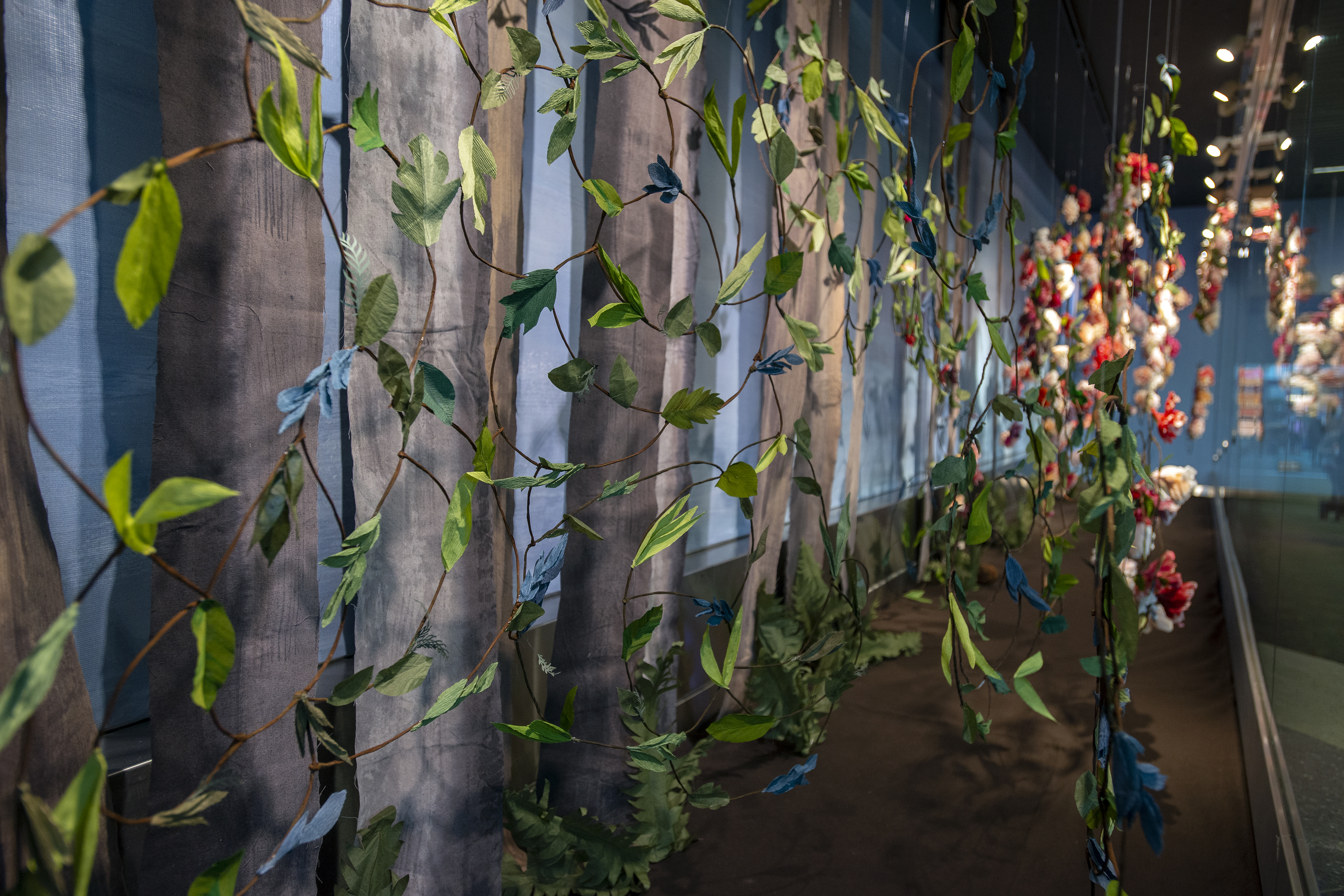 Jessica Pezalla has an MFA in New Genres from the San Francisco Art Institute and a BA in Studio Art from Oberlin College. She has attended artists' residencies at Vermont Studio Center in Johnson, VT, Ragdale in Lake Forest, IL and the Contemporary Artists Center in North Adams, MA. Pezalla is the recipient of grants from the Oregon Arts Commission and the Ford Family Foundation. In 2012, she founded Bramble Workshop, a design studio focusing on retail display, environmental design, and art installations.  Clients include Hermes, Target, West Elm, KEEN, and Anthropologie. In 2017, Pezalla created a large-scale paper flower installation for the exhibition The Garden at Crystal Bridges Museum in Arkansas.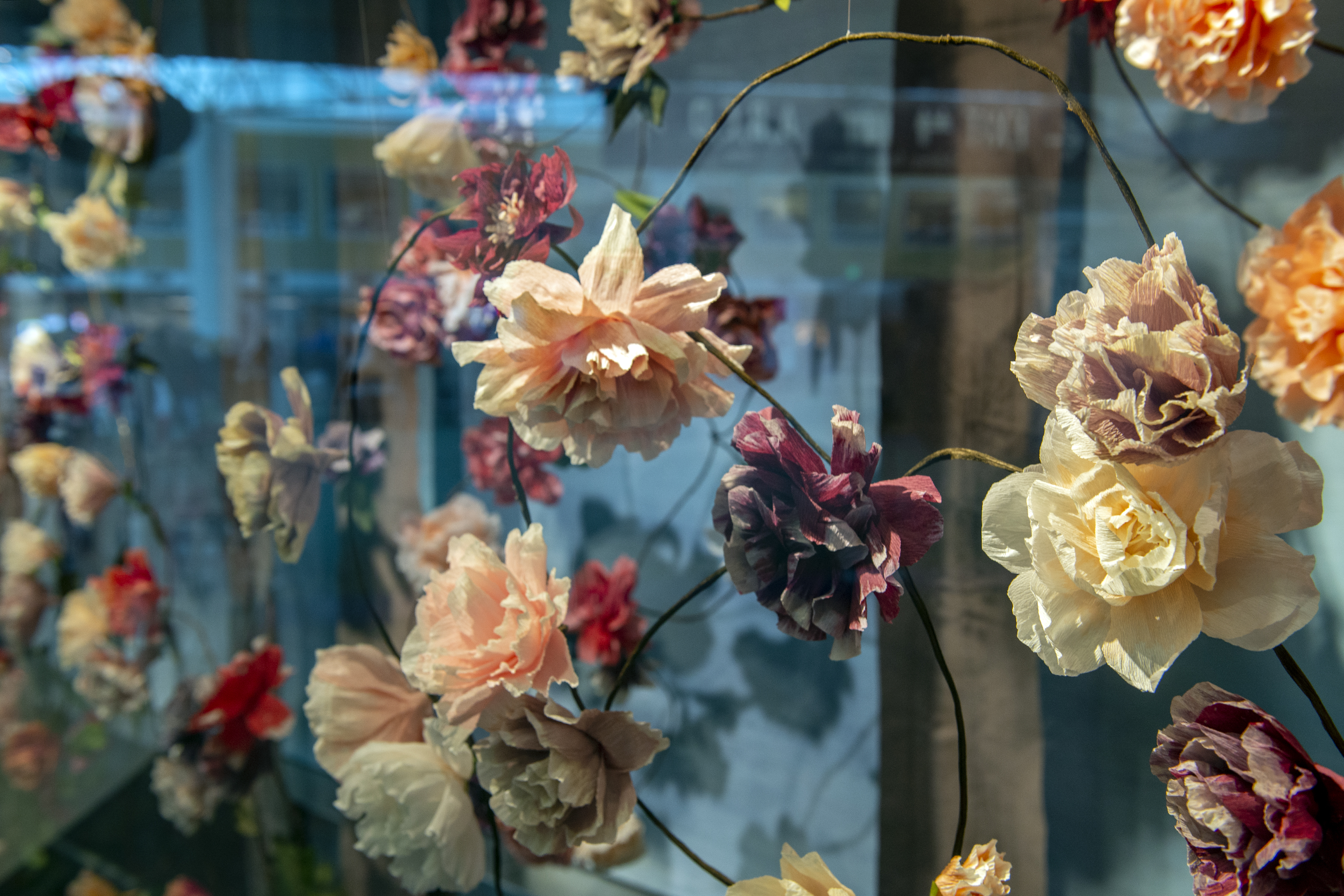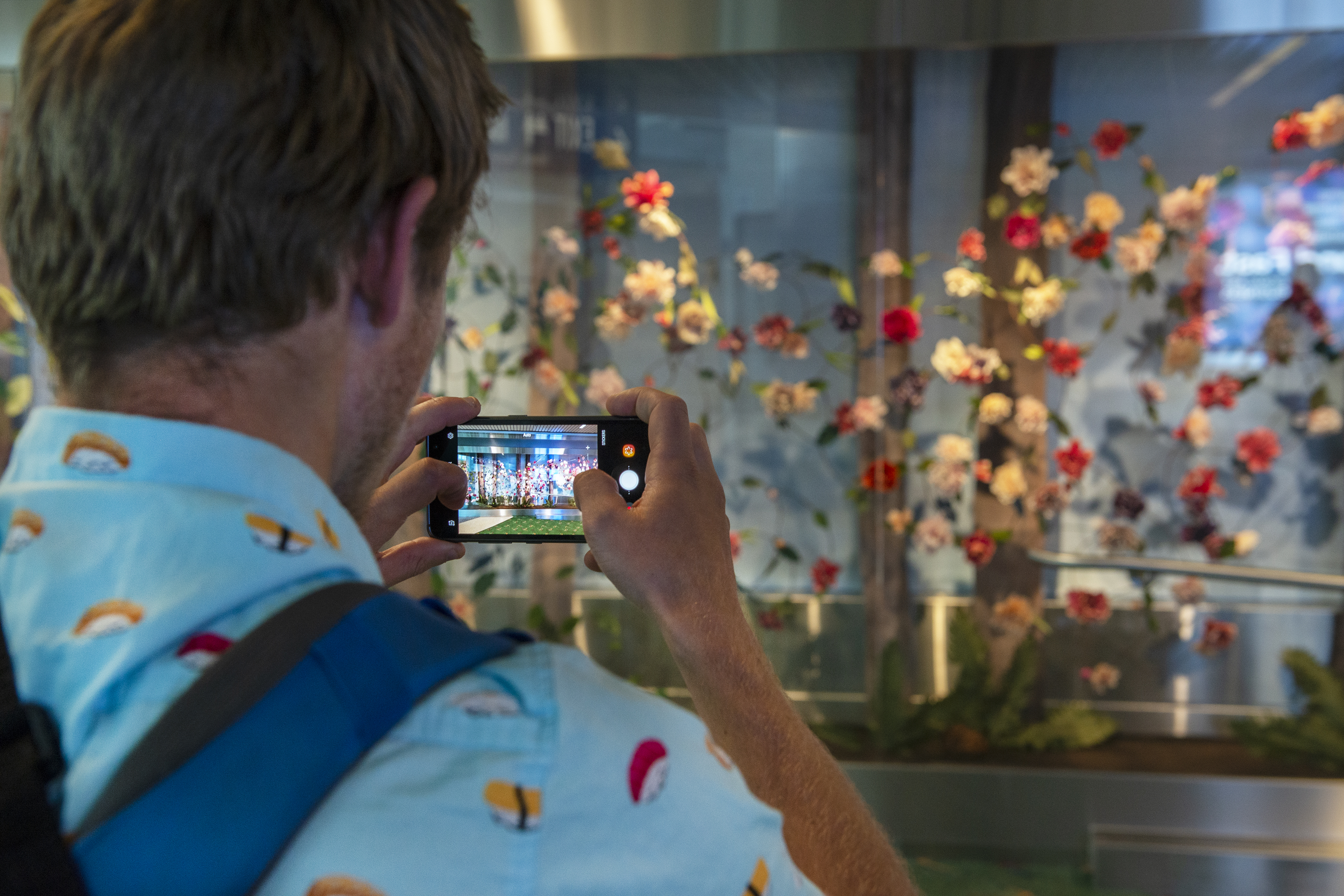 For inquiries and more information about the work of Jessica Pezalla and the PDX Arbor to Ether exhibition, please contact:
jessica@brambleworkshop.com | brambleworkshop.com | @brambleworkshop | #Papergardenpdx
Arbor to Ether was made possible by generous support from The Port of Portland, The Awesome Foundation, Carte Fini, Cricut, The Ford Family Foundation, Oregon Arts Commission, and WeWork.