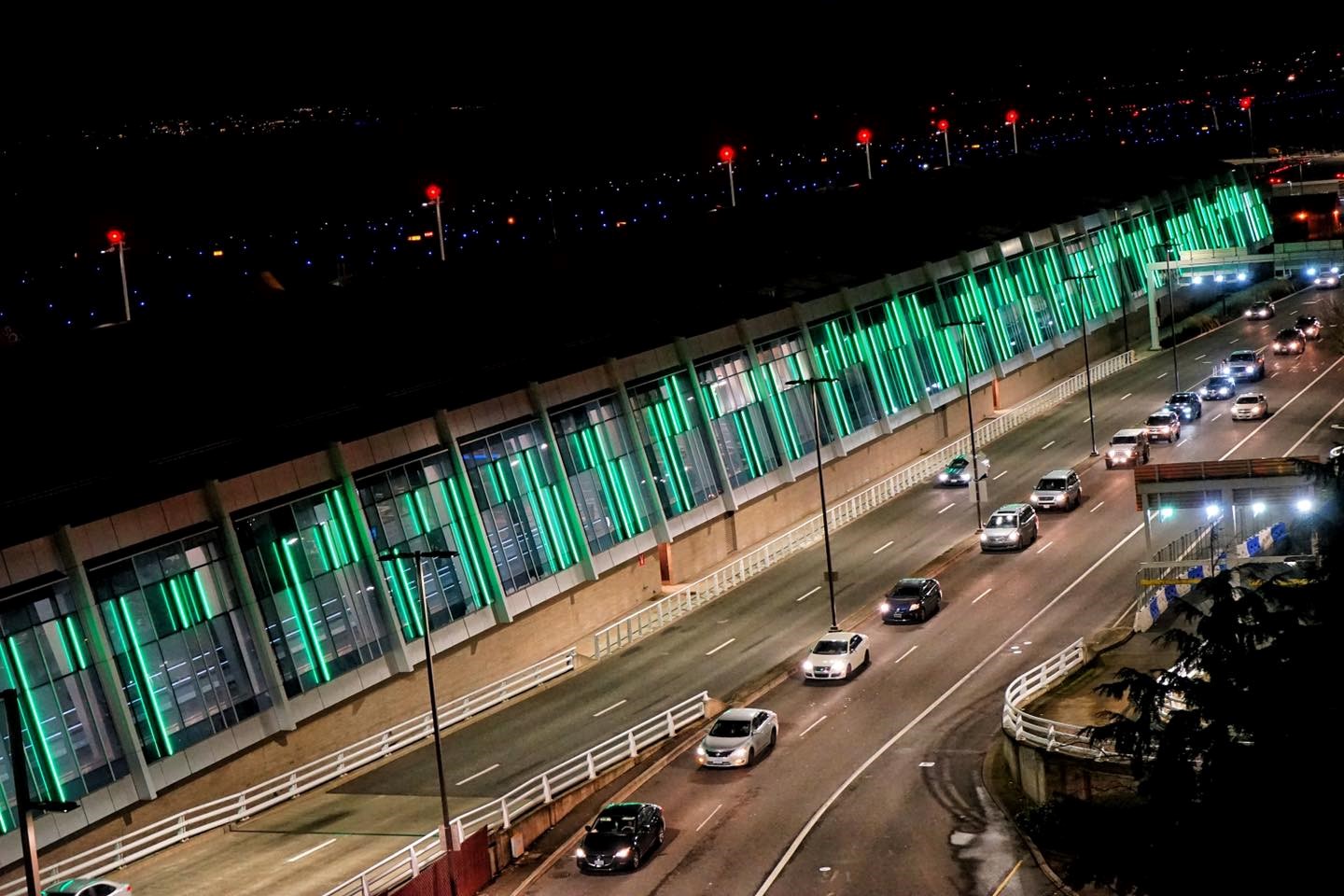 Starting tonight—Friday, February 3rd, as you drive along Airport Way you'll see Portland International Airport's Concourse E exterior awash in vibrant lights slowly and methodically morphing to represent roses, mountains, water, and even the distinctive PDX carpet.
These celebrated colors of our region are in partnership with the Willamette Light Brigade's Portland Winter Light Festival (PDXWLF) theme for 2023—THE LIGHT OF STARS, bringing a warm glow to the city during the darkest months of the year.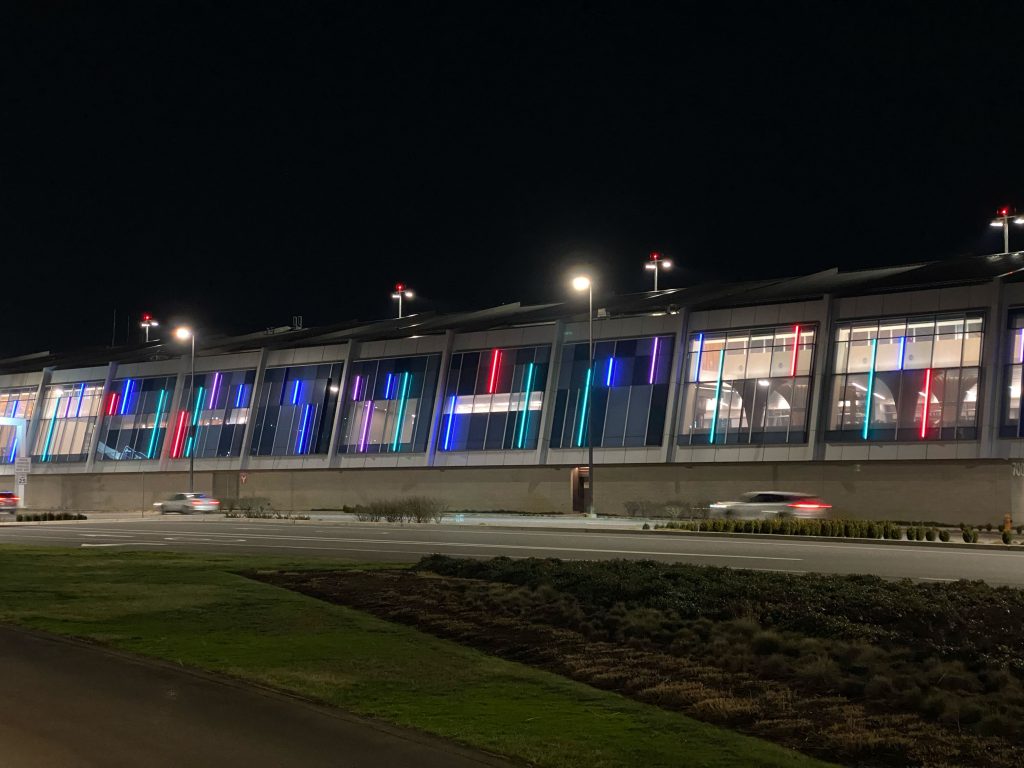 Titled Elevation II, the current lighting design at PDX is similar to last year's installation, although more enhanced with distinct slowly changing lighting scenes comprised of vertical strips of colored light echoing the visual experience of landing at PDX and touring the natural diversity that is uniquely Oregon.
Elevation II was designed by Steven Harper of Indigo Design LLC, programmed by Ward Ramsdell, and actuated by Port Electrician Michael Petersen.
New this year: Colorful vertical exterior architectural lighting on Concourse B is also part of the display!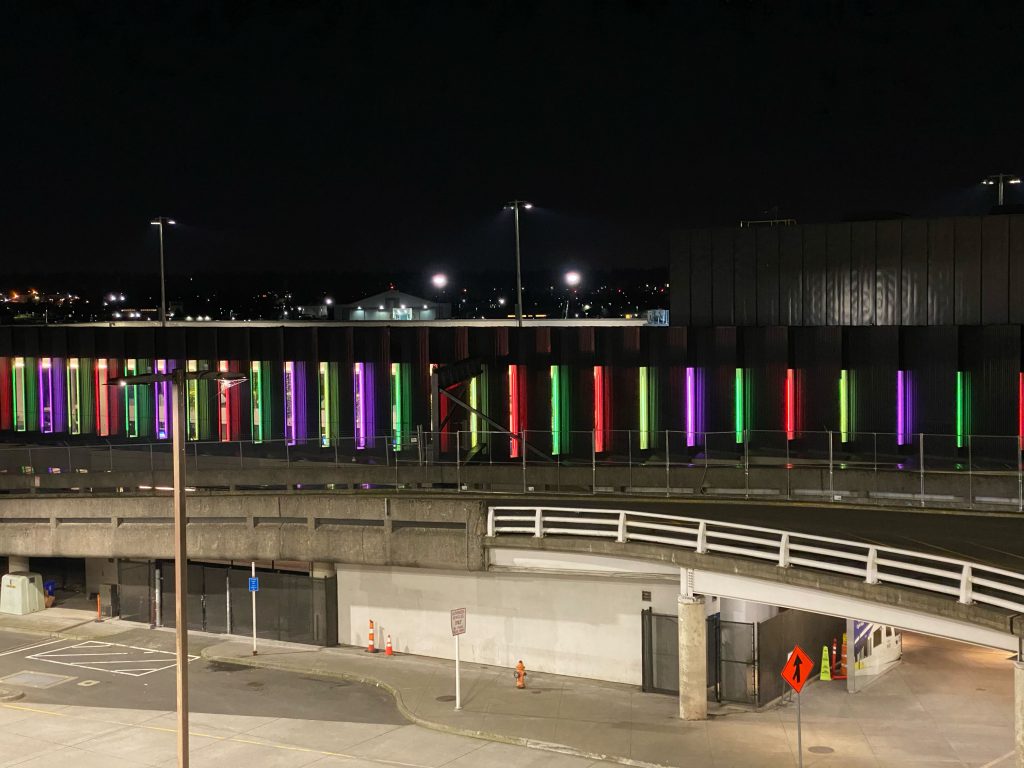 Learn more about the always free, family-friendly festival and city-wide schedule– on view now through Saturday, Feb. 11 – connecting the community and enriching the public realm through artful lighting.
Portland Winter Light Festival website: pdxwlf.com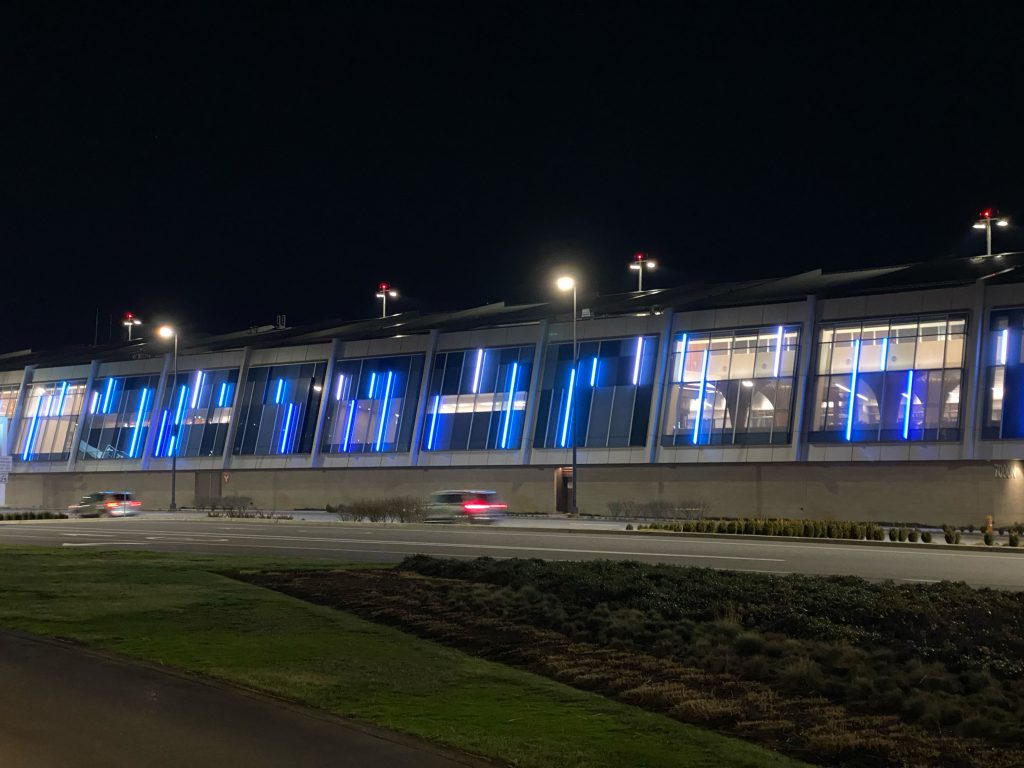 *Feature image of PDX's Concourse E Extension facade with architectural lighting display from PDXWLF 2022 by Christian Aniciete.