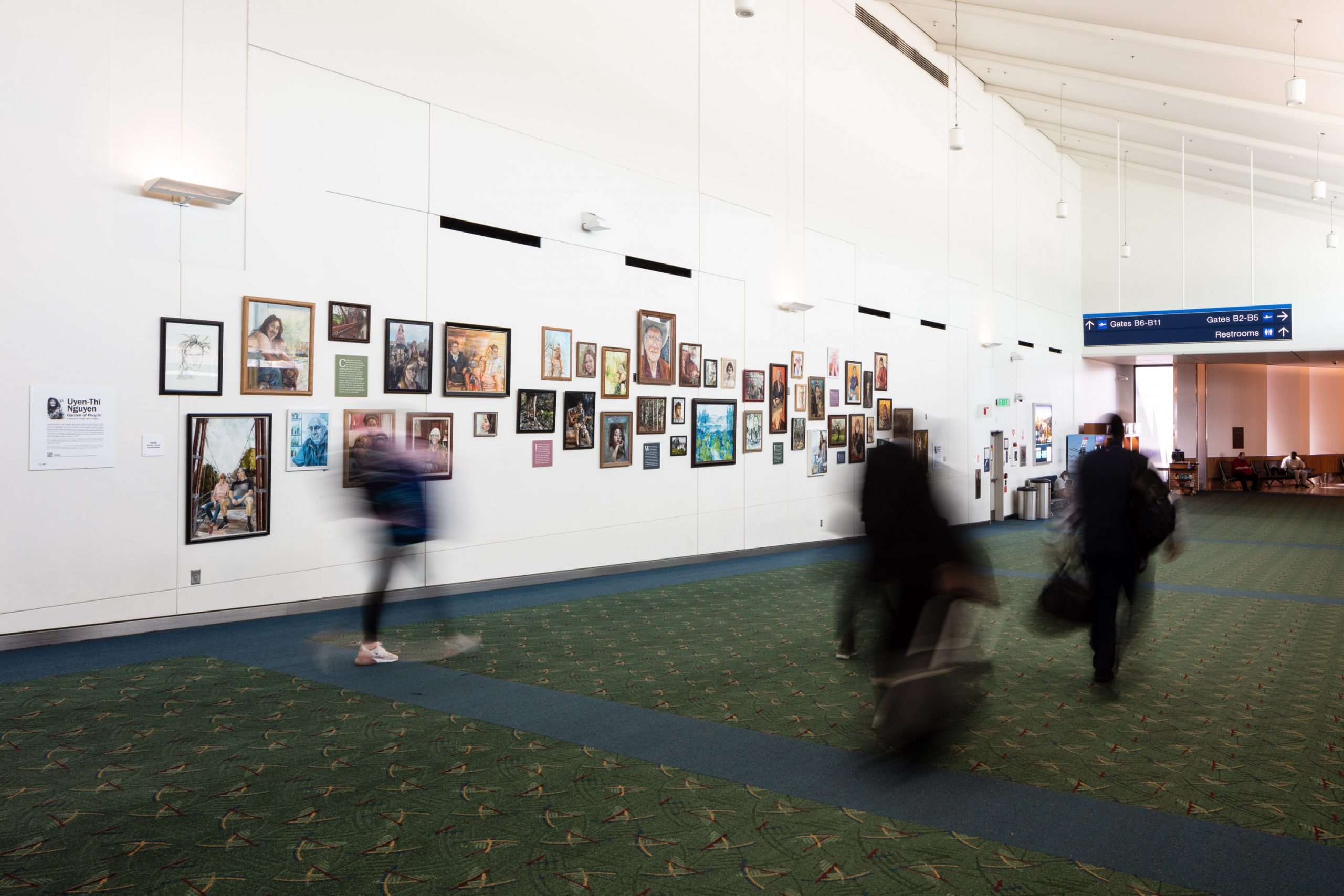 Through February of 2024, located post-security within Concourse B, a wondrous, thought-provoking salon-style painting exhibition of forty-three (43) masterful portraits and landscapes populates a sizeable wall for PDX's Rotating Art Program.
Artist Uyen-Thi Nguyen created this delightfully engaging public project titled Gardens of People: A Portrait of Cottage Grove, Oregon as a way to celebrate people, but also to question that which defines, and divides, us and our understanding of one another. This series is a public art project and published book of people from Cottage Grove, Oregon, aimed at exploring culture and society.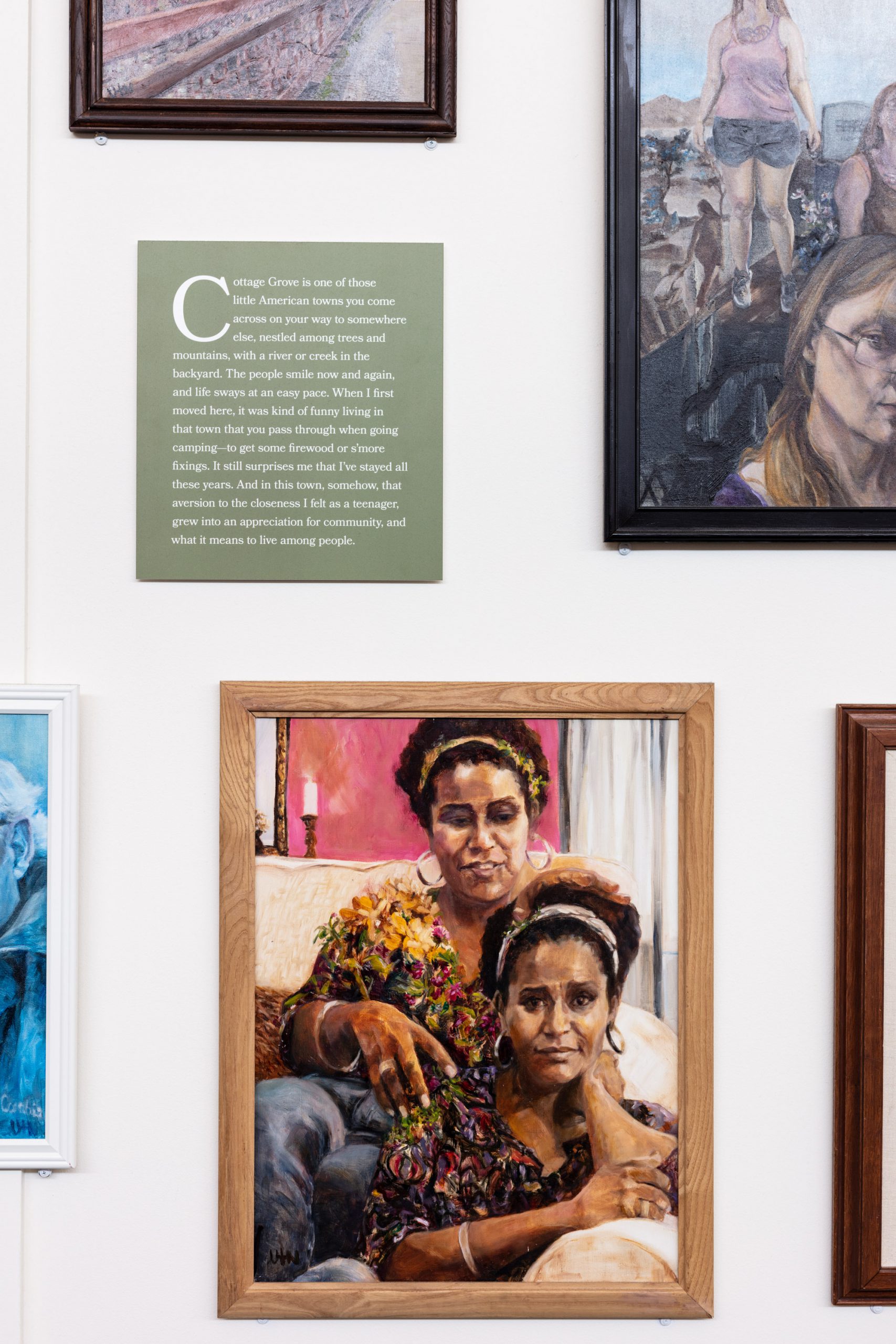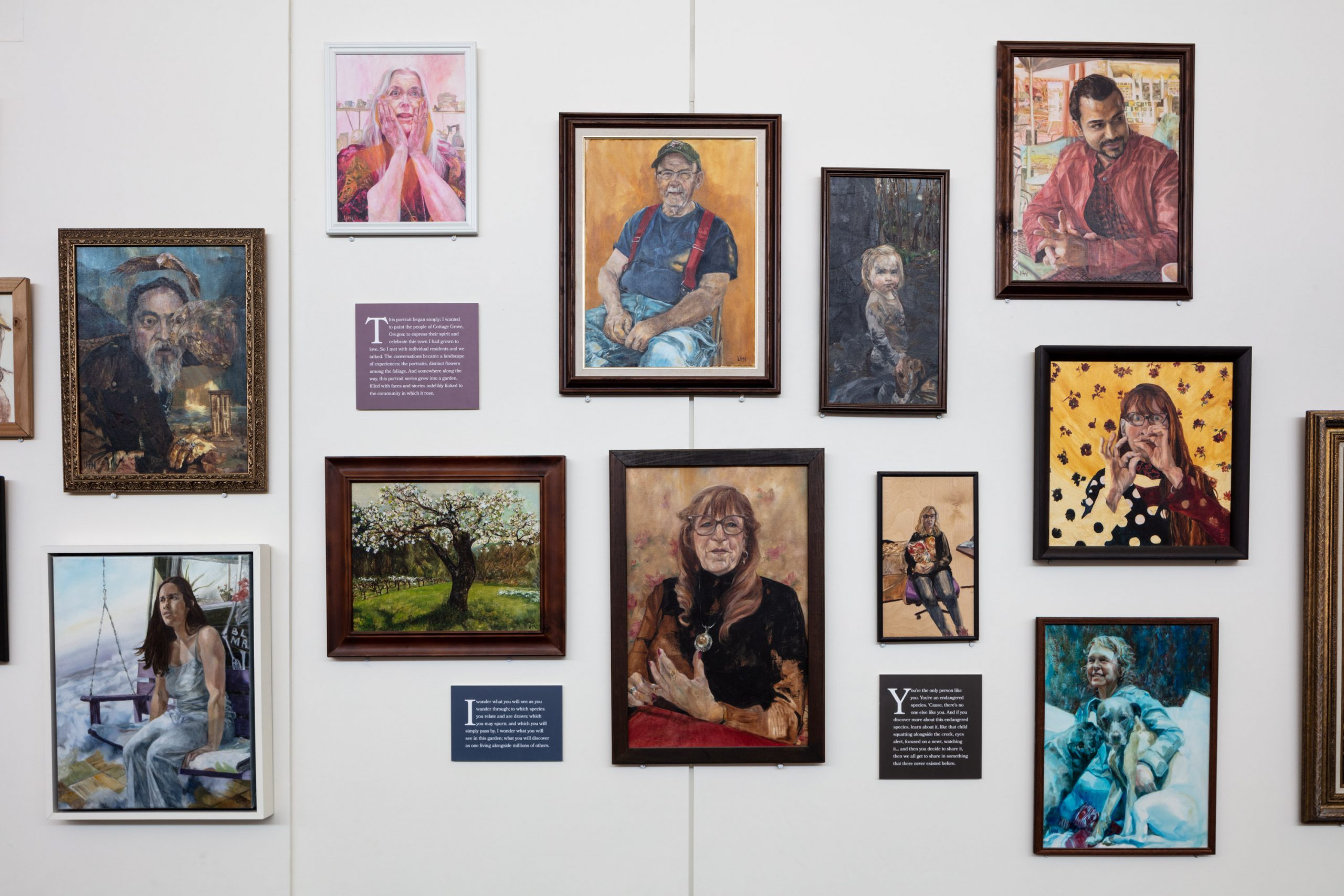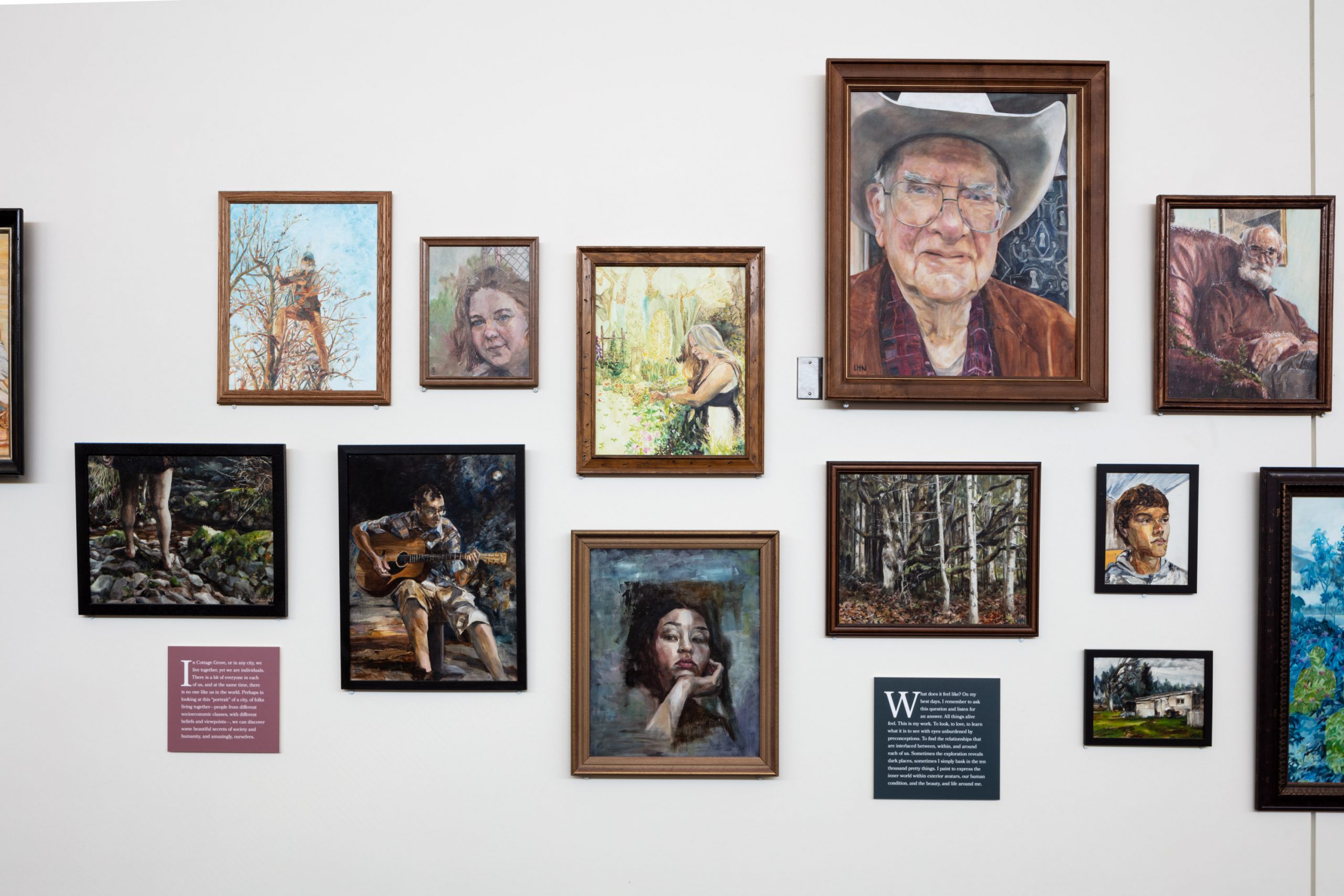 The book is a collage of conversations and paintings that capture the essence of individuals, letting you see the world they spent a lifetime learning. It is composed of dozens of portraits juxtaposed with demographic data and personal interviews placed anonymously, removing the prejudgment of appearances. Through this layering, you create a story for the paintings, and build a picture of society as you relate to the stories; it's not woven for you. You construct a tapestry through your own filter.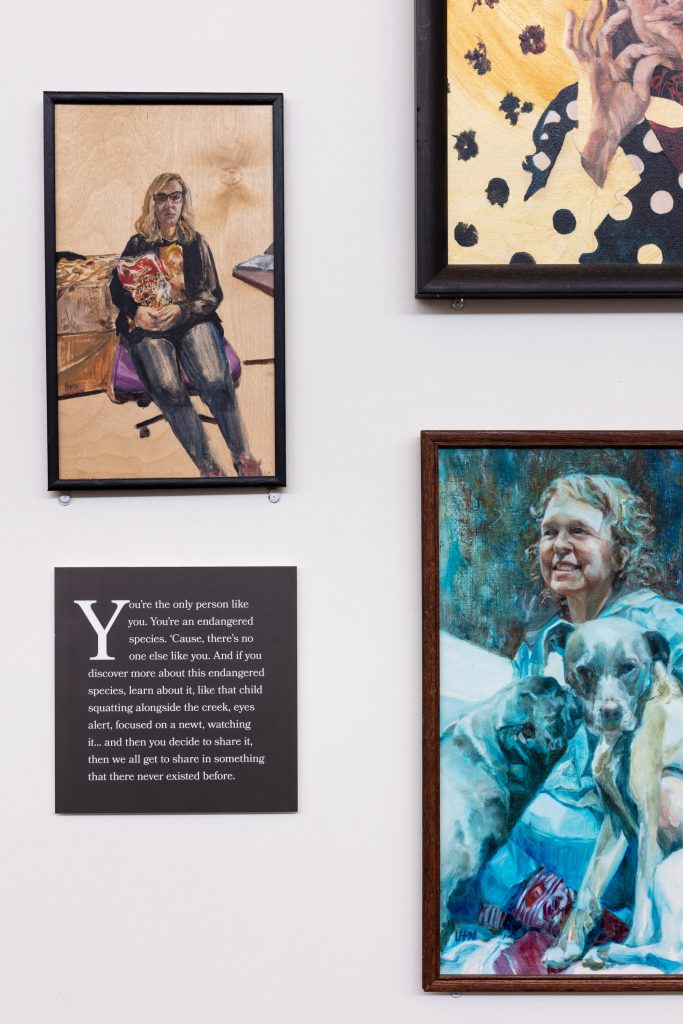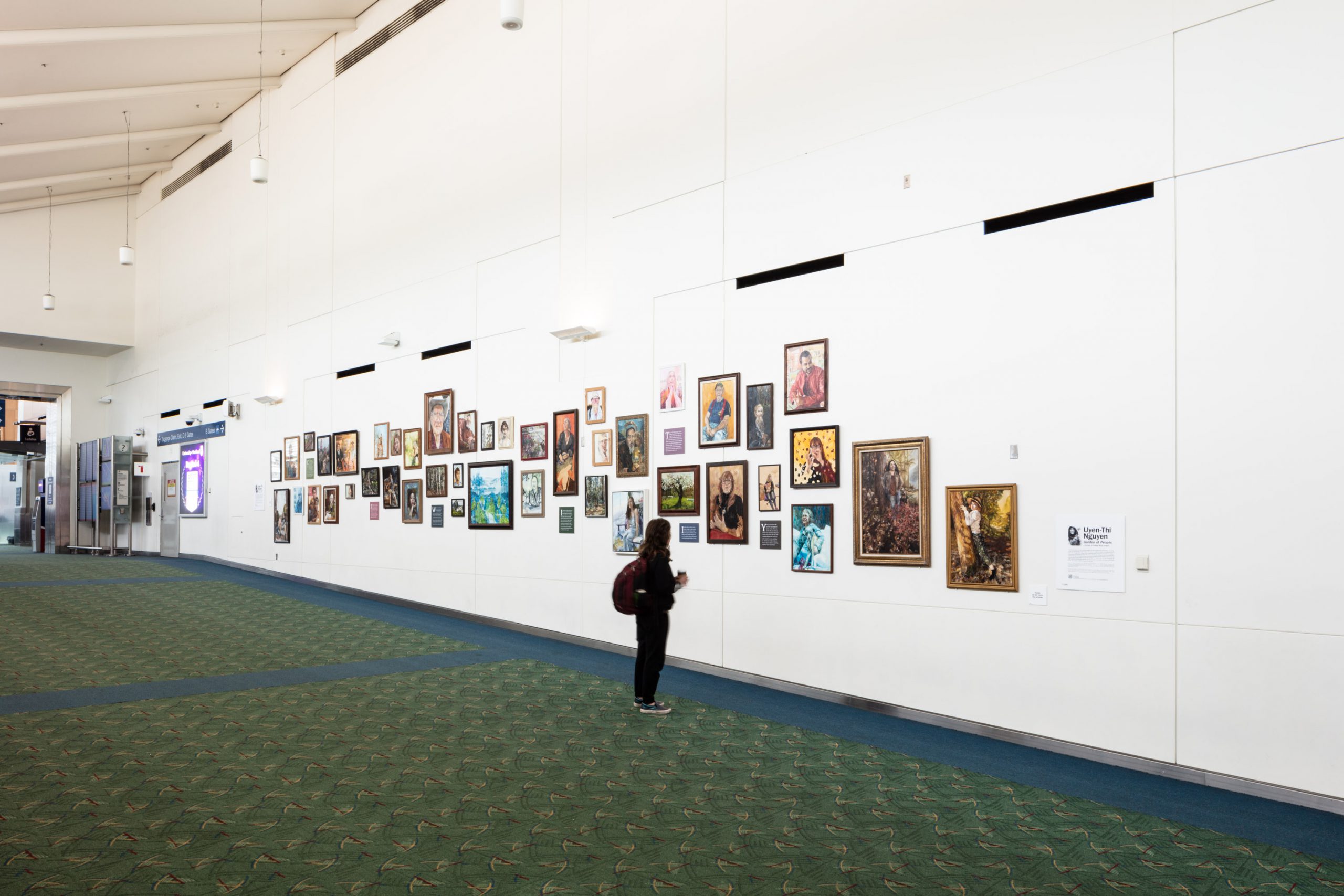 Uyen-thi (T) Nguyen is a painter living in the rural town of Cottage Grove, where friendly strangers sometimes hop on your shoulder as you're walking home. She is a recipient of several grants and awards, including the Oregon Arts Commission Artist Resiliency Grant, Lane Arts Council Individual Artist Grant, and Juror's Choice Award at the Around Oregon Annual in Corvallis.
Community is integral to her work and life. Nguyen volunteers on the Springfield Arts Commission and Cottage Grove Artwalk, teaches at Emerald Art Center, and is a member of the Plein Air Painters of Lane County, the New Zone Gallery Artists Collective, and Eugene Figurative Arts Group. Figure drawing is at the heart of her practice.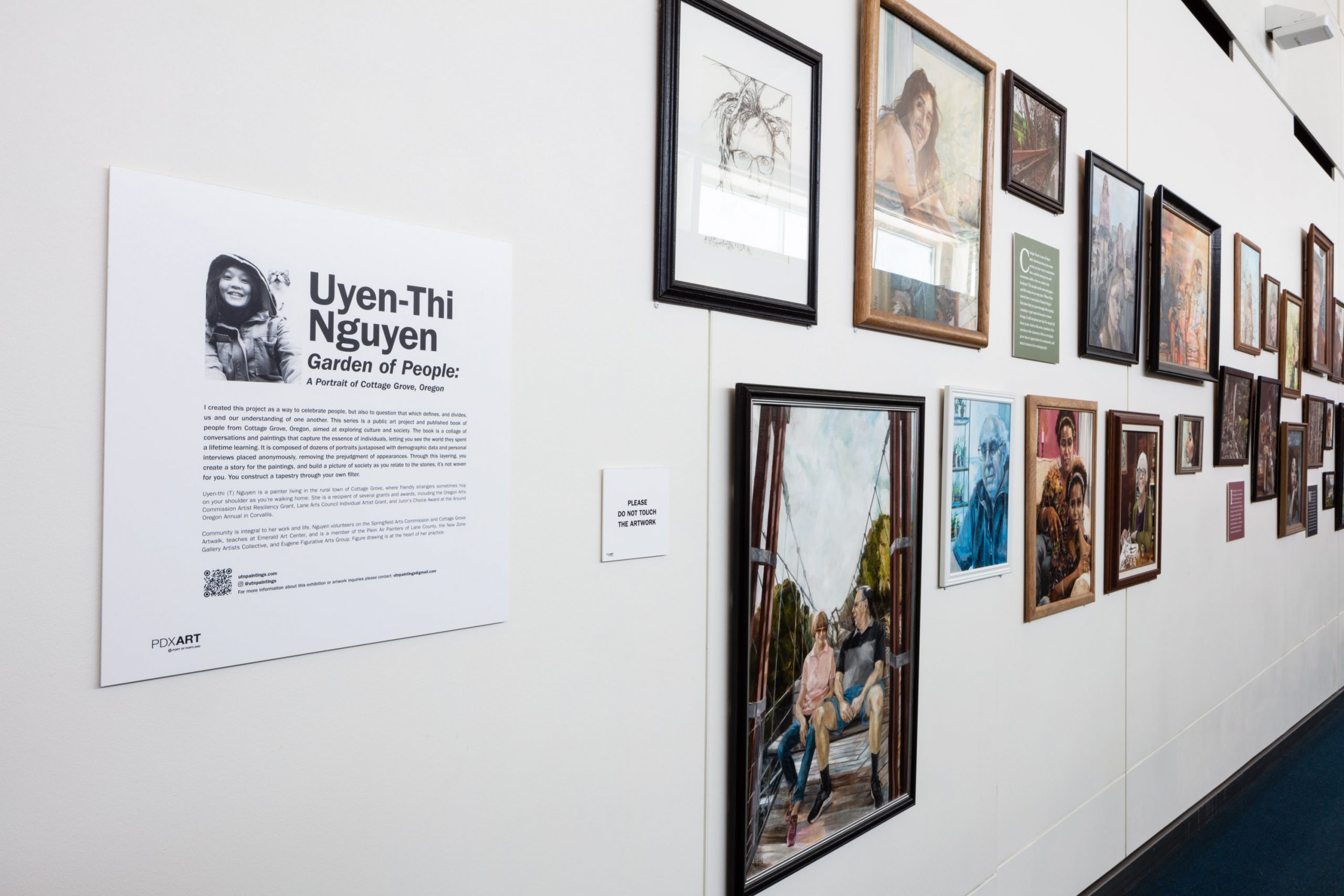 For more information about this exhibition, T's artwork and book inquiries, please contact: utnpaintings@gmail.com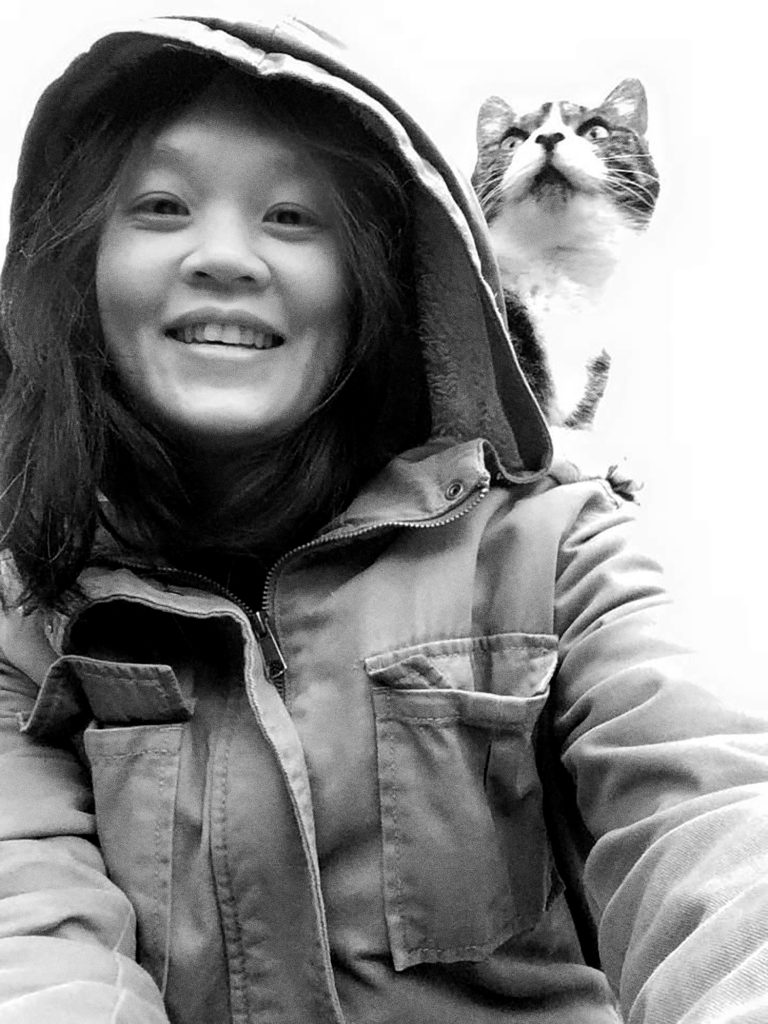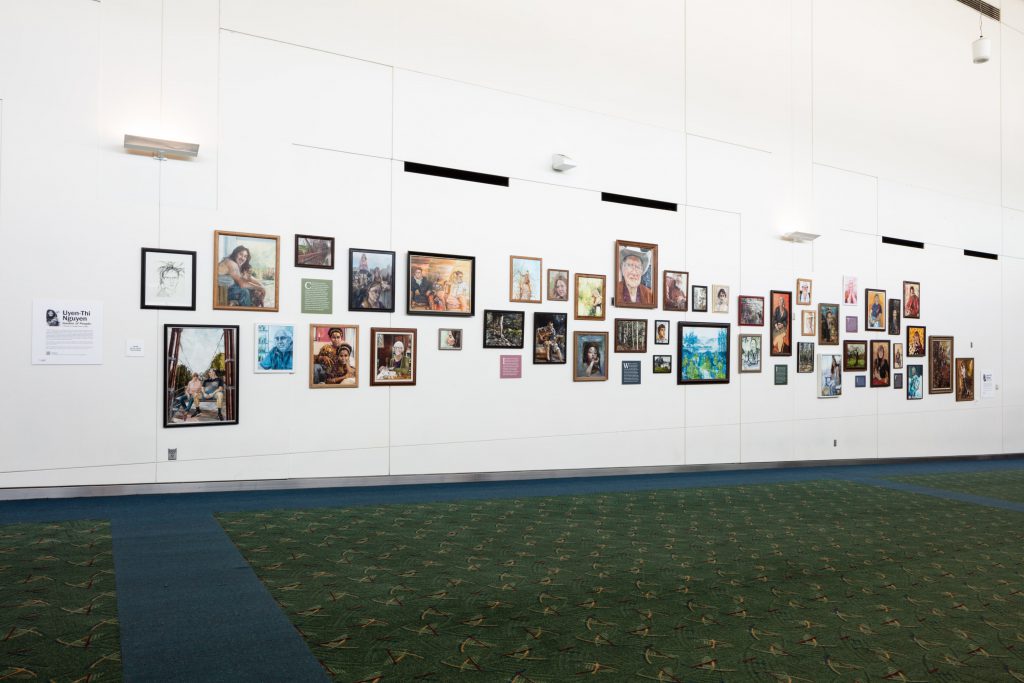 Exhibition photo documentation by John Clark.