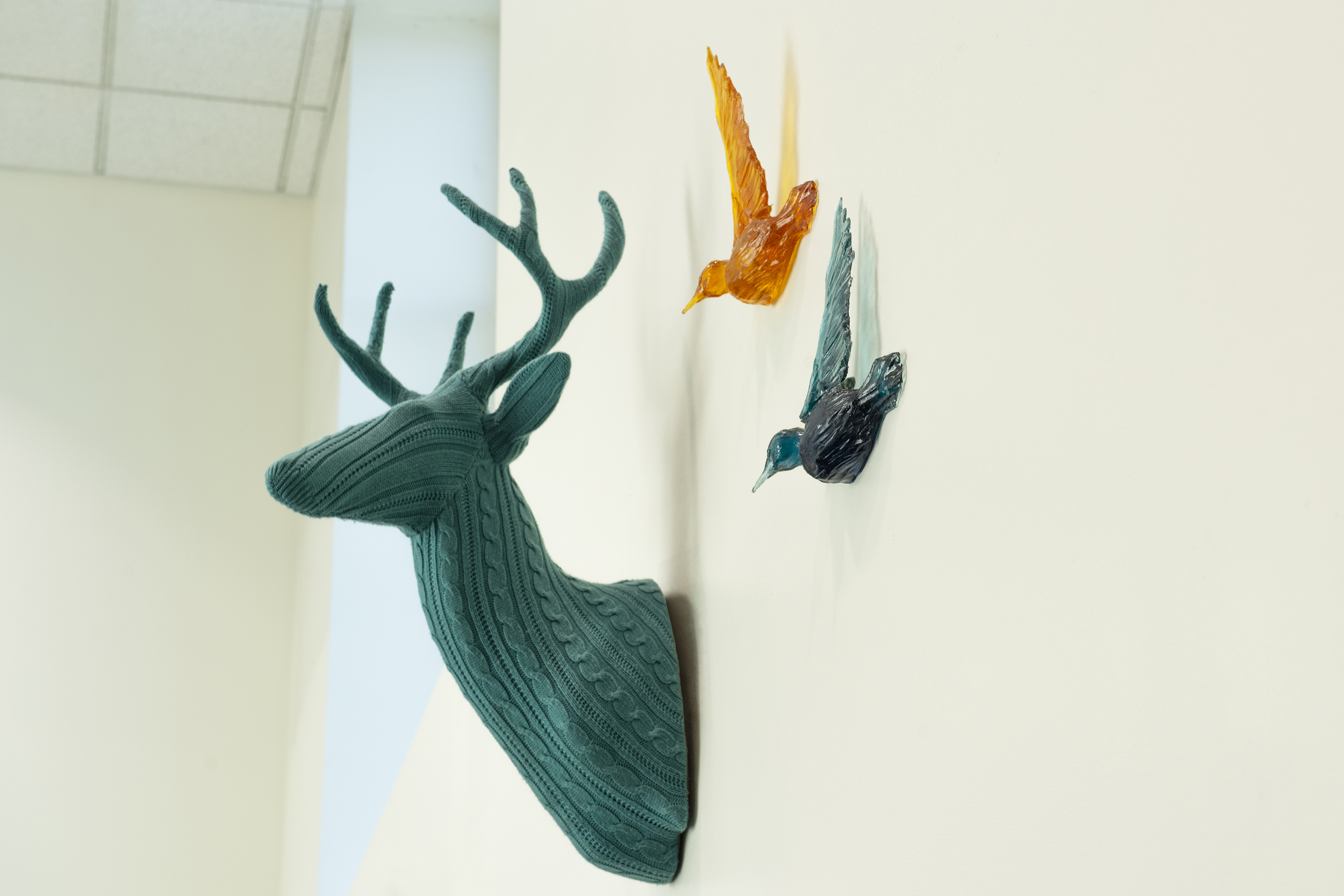 Artist Rachel Denny's highly crafted installations and sculpture portray life-size explorations of the wild, seductive beauty found in the natural world and the imprint that human intervention has made on Earth's flora and fauna. She produces colorful, animated work in a wide variety of media, including fiber, ceramic, and resin. Denny utilizes time-honed sculpture techniques to depict diverse inventive forms in a powerfully playful, contemporary, and relevant way while paying homage to the varied beauty and wonder of nature.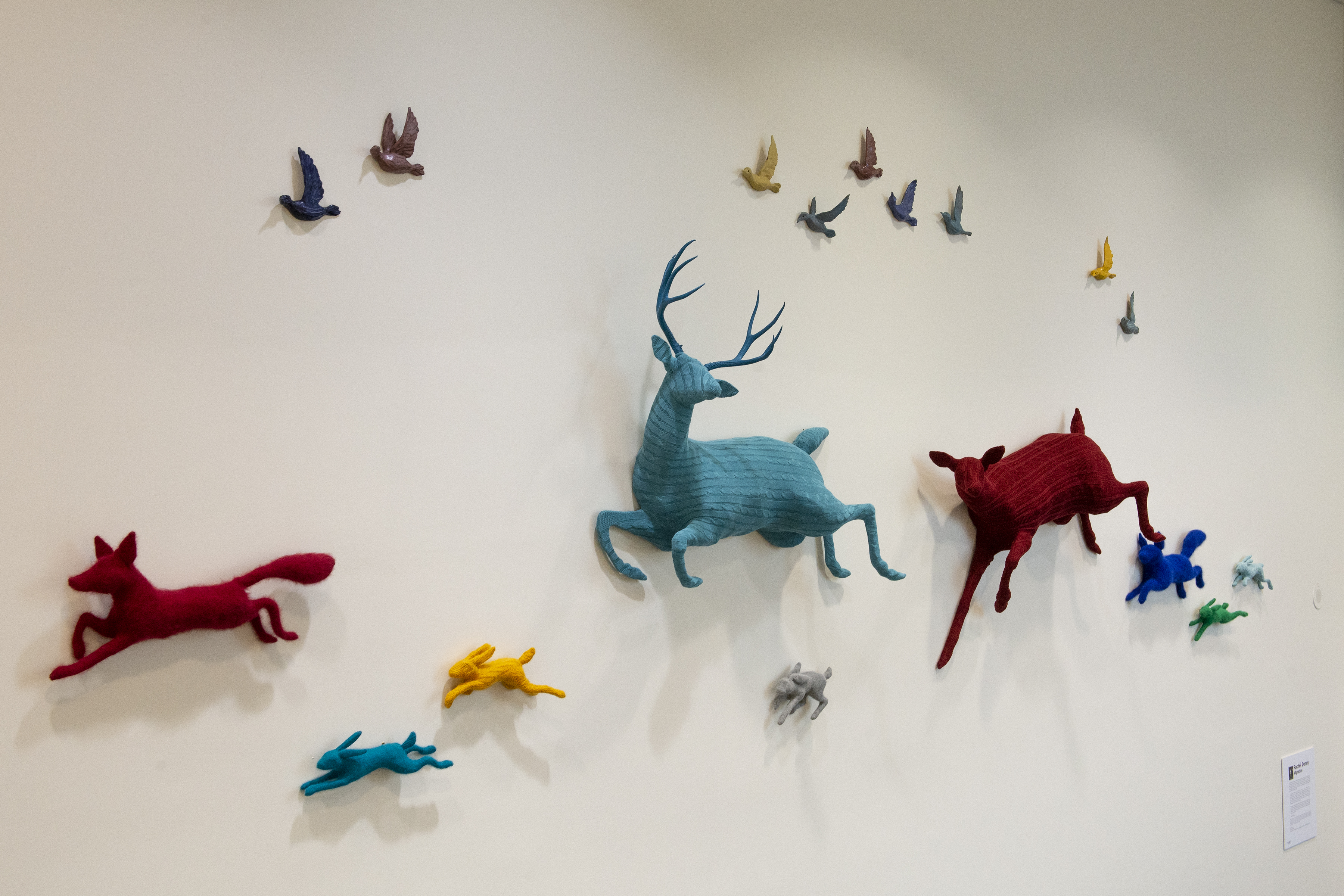 We surround ourselves with elements from nature in the form of manicured lawns, sculpted trees, and our domesticated companions. We bend the natural world to our tastes and create a comfortable place from which to appreciate its unpredictable beauty. My sculptures weave everyday objects with the animal form to create new layers of information. I use tactile materials to create beautiful yet absurd creatures that are half wild yet domesticated by human intervention. My work approaches topics of femininity, domesticity, and our perceived place in nature.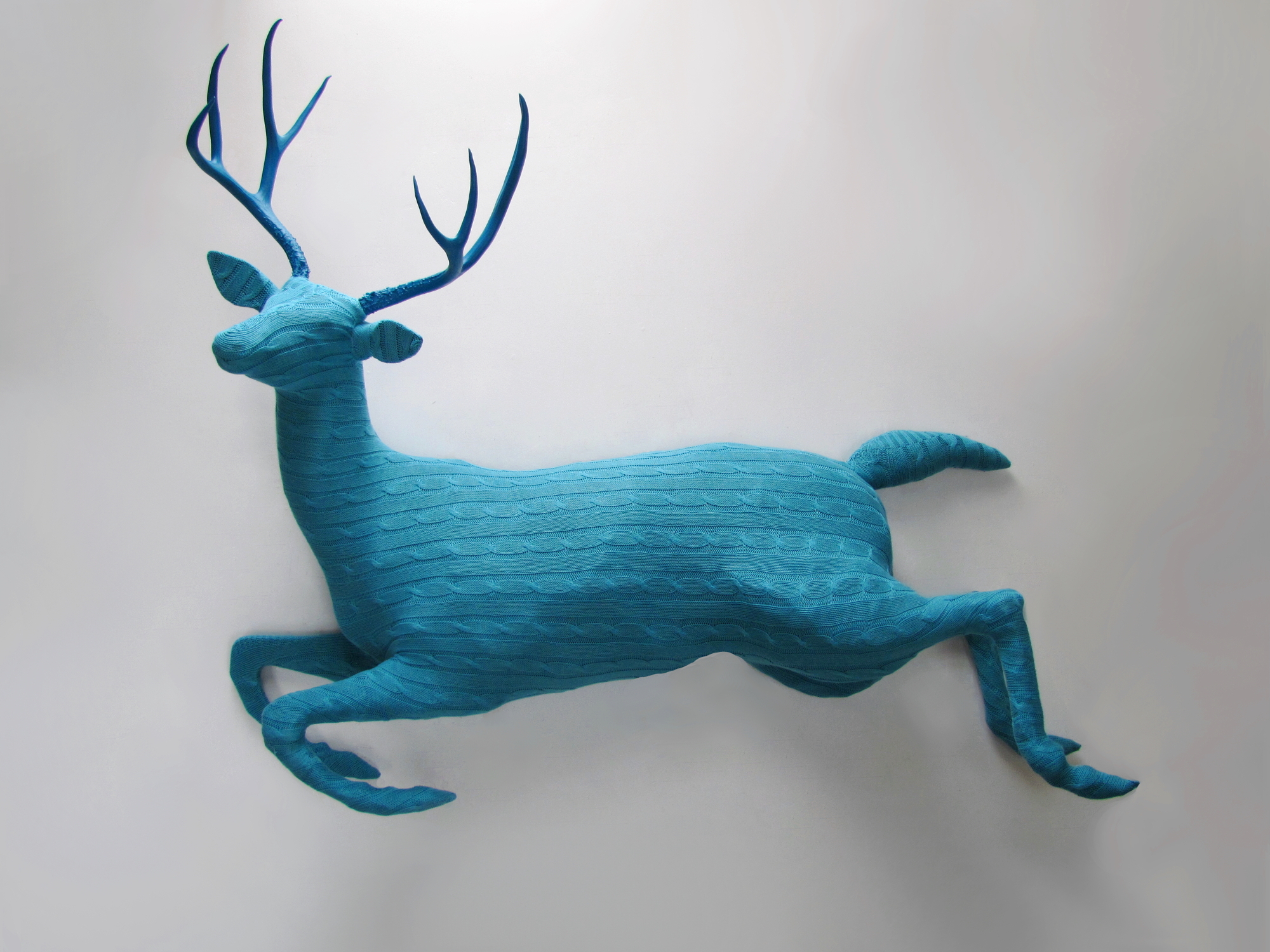 My animals are transformed by the texture and colors of human detritus into poetic creatures that reflect our conflicted desire for control over our environment and our search for feral beauty. We sometimes move through this life at a frantic pace, and this site-specific flight of creatures titled Migration was created for PDX's Concourse A as a reflection of the ebb and flow of our actions.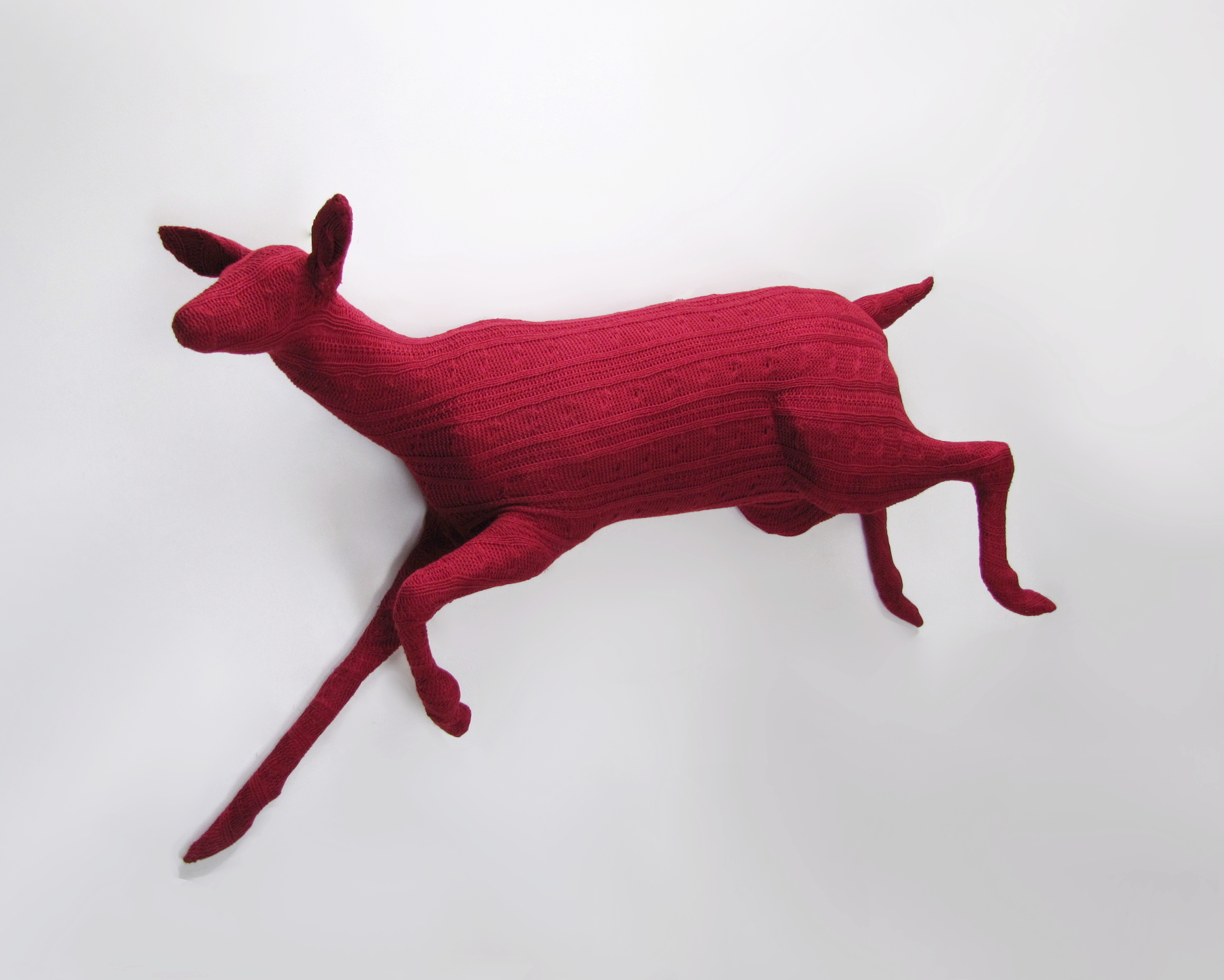 Rachel Denny grew up in a very rural setting and spends much of her time outdoors. Since childhood, she has been interested in the mysteries and wonder of the natural world. Denny is best known for her popular Domestic Trophies sculptural works—fanciful deer mounts covered in cozy cashmere cable knit woolens. Her artwork has been featured in gallery and museum exhibitions nationwide and her artwork resides in numerous private collections worldwide. Rachel Denny works in her rural studio located on her family farm where she resides in Beavercreek, Oregon.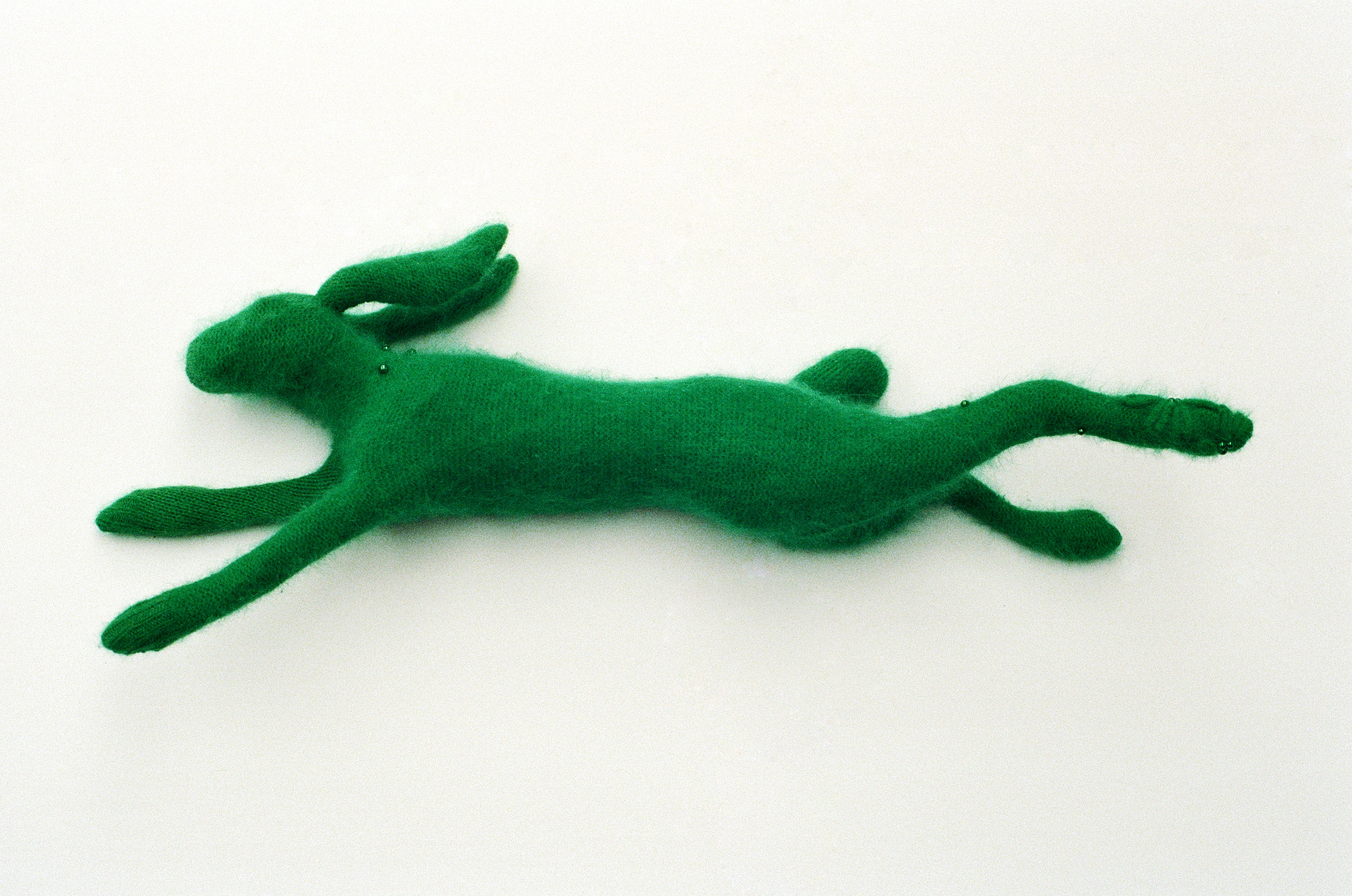 Rachel Denny's site-specific installation aptly titled Migration is now on view post-security within Concourse A through December of 2019 for the PDX Art Program.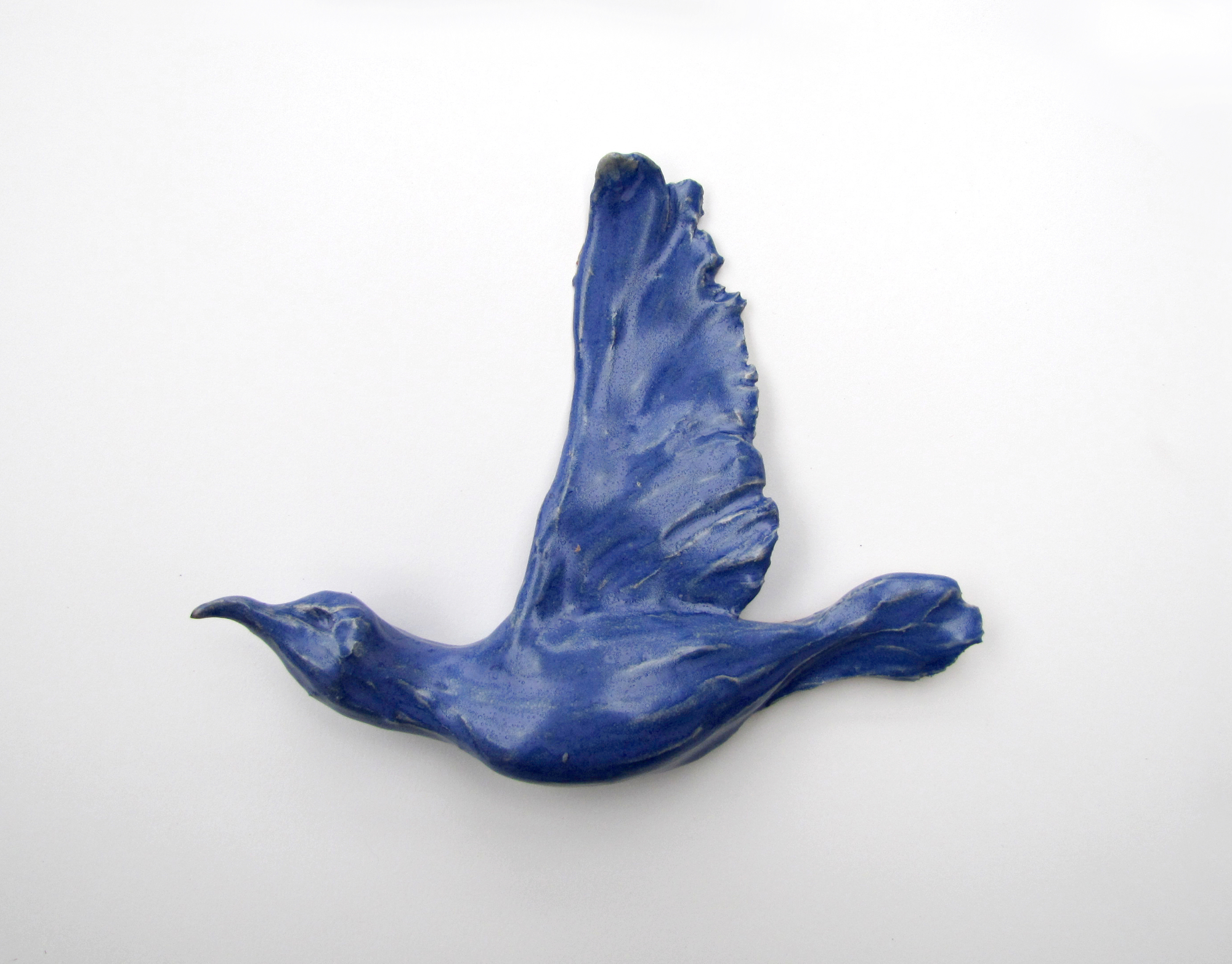 For inquiries and additional information on Rachel Denny's Migration installation, please contact the artist at rachel@racheldenny.com.