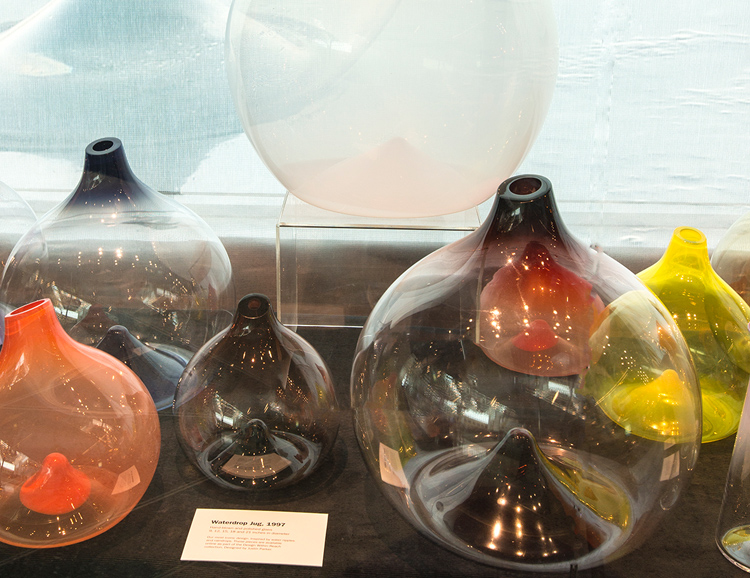 Esque Studio is a result of a 20 year long collaboration between two highly skilled Portland, Oregon based glass artists. The Esque Studio 20 Year Retrospective Exhibition at PDX is a dazzling visual tribute to the innovative contemporary glass art and design crafted by the renowned dynamic duo of Esque Studio, Andi Kovel and Justin Parker. Trained and versed in classic techniques, Andi and Justin produce elegant modern glass work while setting new trends in the art and design worlds.

Esque Studio 20 Year Retrospective Exhibition now on view in the Concourse DE Display Case through March 2nd of 2018.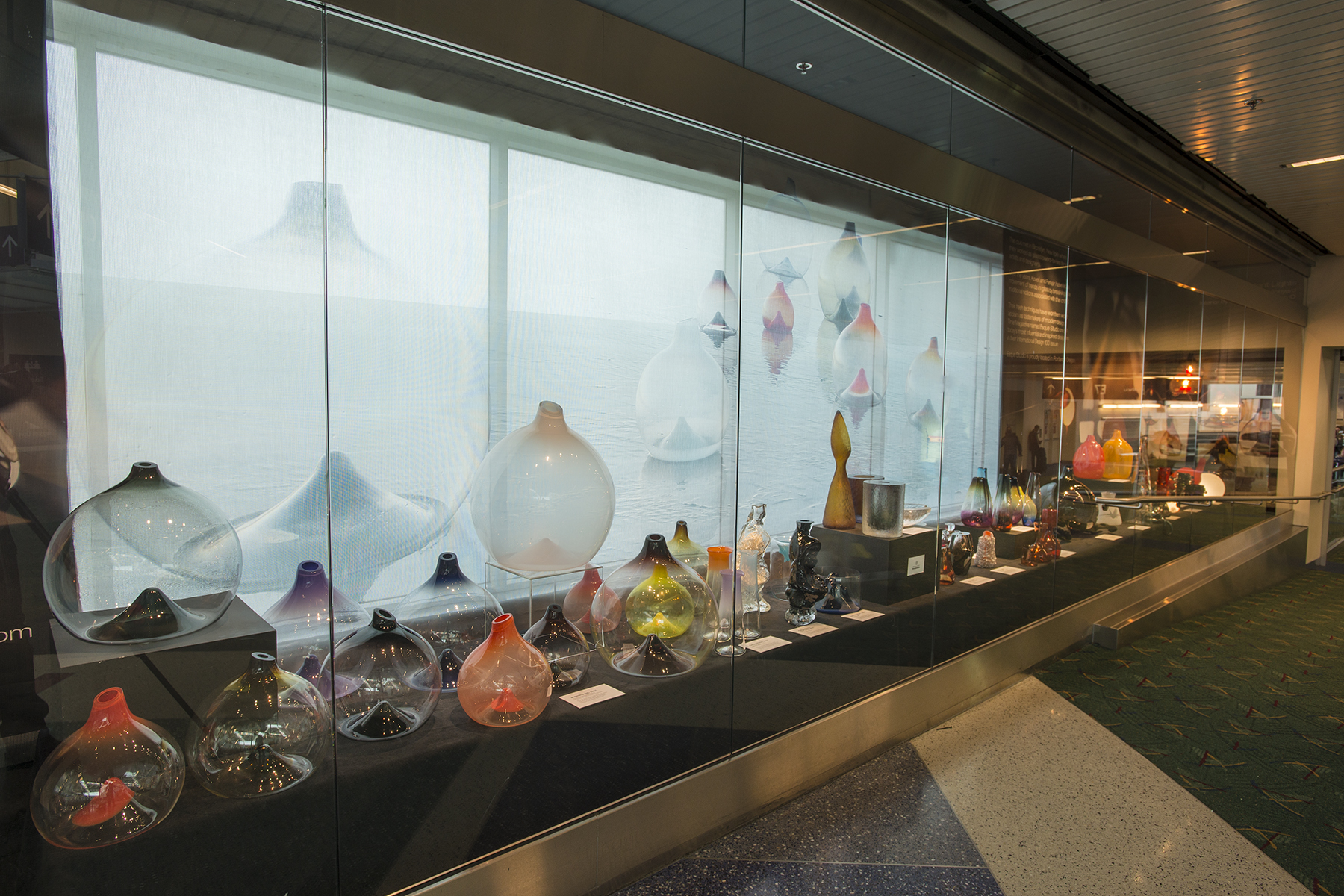 The name Esque refers to the suffix meaning "in the manner of", and is an intentional nod to and acknowledgment of outside influences and inspiration. The vision and ultimate goal of Esque Studio is to "lead the movement of trend by creating new notions in glass by attaching craft to function to fine art, and to break away from the notion of craft as kitsch."
"The interplay between craft and design has been at the core of the Esque Studio mission and intention from its inception. The two movements are inseparable.  As we hand make each of our objects to order, a deep understanding and mastery of our craft is crucial in realizing our designs. Our objects are meant to be held and used functionally; they are aimed at the design industry and away from the pedestal. There's a certain pleasure in handling thoughtfully made objects that is indescribable. We're making art in disguise as design to foster that experience."
The two met in Brooklyn at the public glass studio, Urban Glass, where they worked as artists for hire for elite fine artists and designers. Their shared vision and aspiration gave birth to Esque, with the concept of creating modern, functional, concept-based glassware aimed at the design industry and away from the pedestal. Through the years the duo has lead the movement of trend in glass, by breaking the rules and outdated notions of craft and material associated with their medium.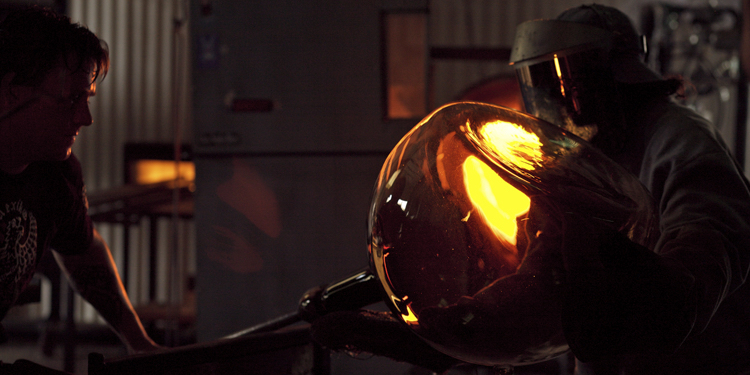 The duo has risen to international acclaim, most notably by the honor of being named part of Time Magazine's "design 100", today's most influential and inspired international designers. They have designed and completed projects for clients including: Donna Karen, Ralph Lauren, The W Hotel, Hugo Boss, Anthropologie, Sephora, and Design Within Reach.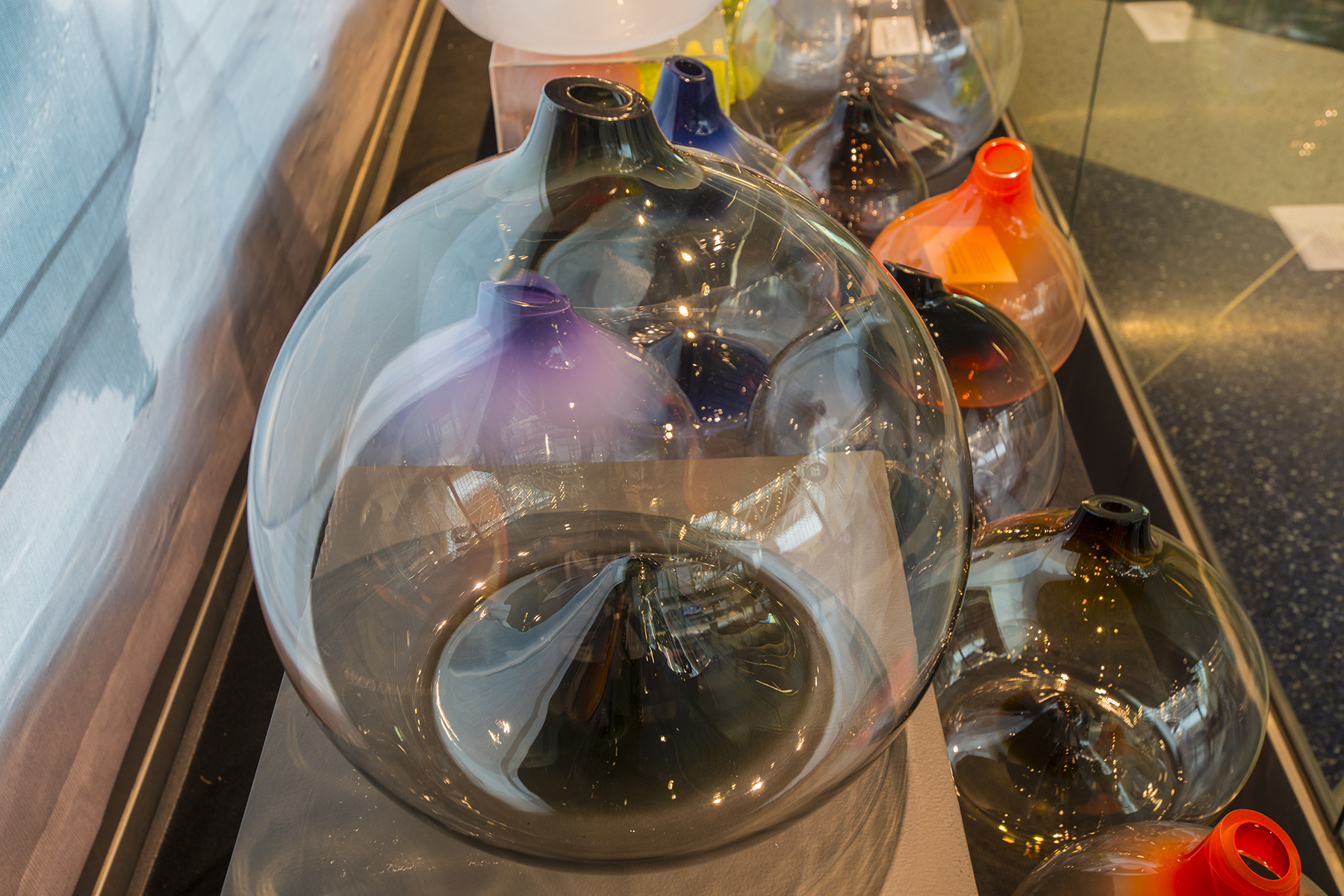 JUSTIN PARKER is recognized as one of the United States' most skilled and sought after Gaffers. A protégé glass artist, he is most known for his knowledge and skill in creating larger than life organic and sculptural works. Justin apprenticed under Italian glass maestros in his twenties, with a focus on glass sculpture and blown forms, and applies this history and skill set to each of his designs. Justin is constantly pushing the physical limits of the material, creating new paradigms and standards.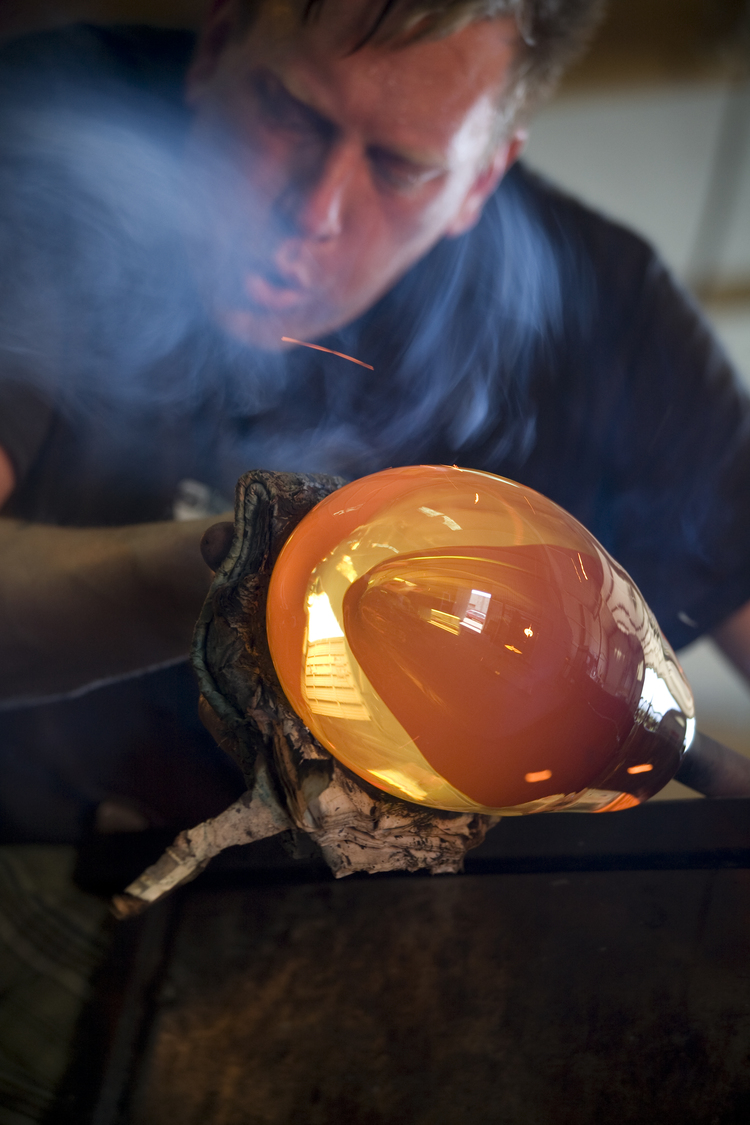 ANDI KOVEL is celebrated internationally as an influential accessory designer and glass blower in addition to her career as a fine artist. Andi's background in sculpture, painting, accessory design, and art theory uniquely equip her to become one of the most original and influential glass artists working today. Her work has been shown in galleries internationally, and she is most recognized for her new forms, techniques and concepts in the field of glass. Her fresh techniques and successful experiments have won her wide acclaim as a tastemaker of modern design.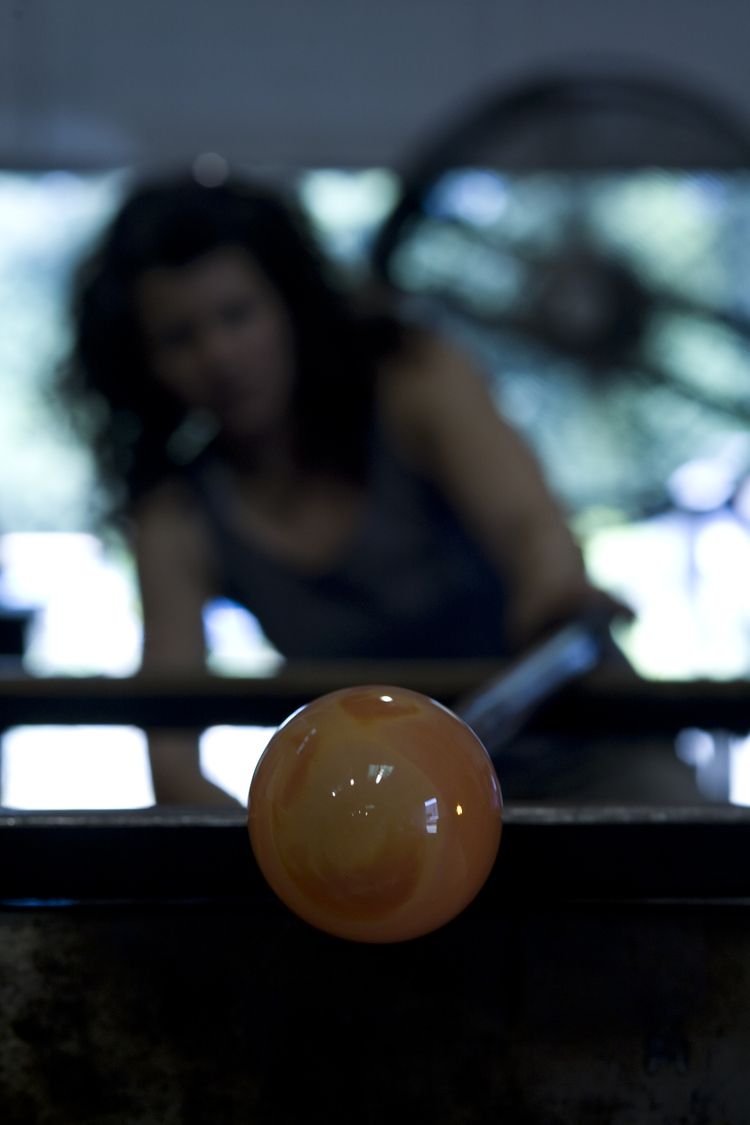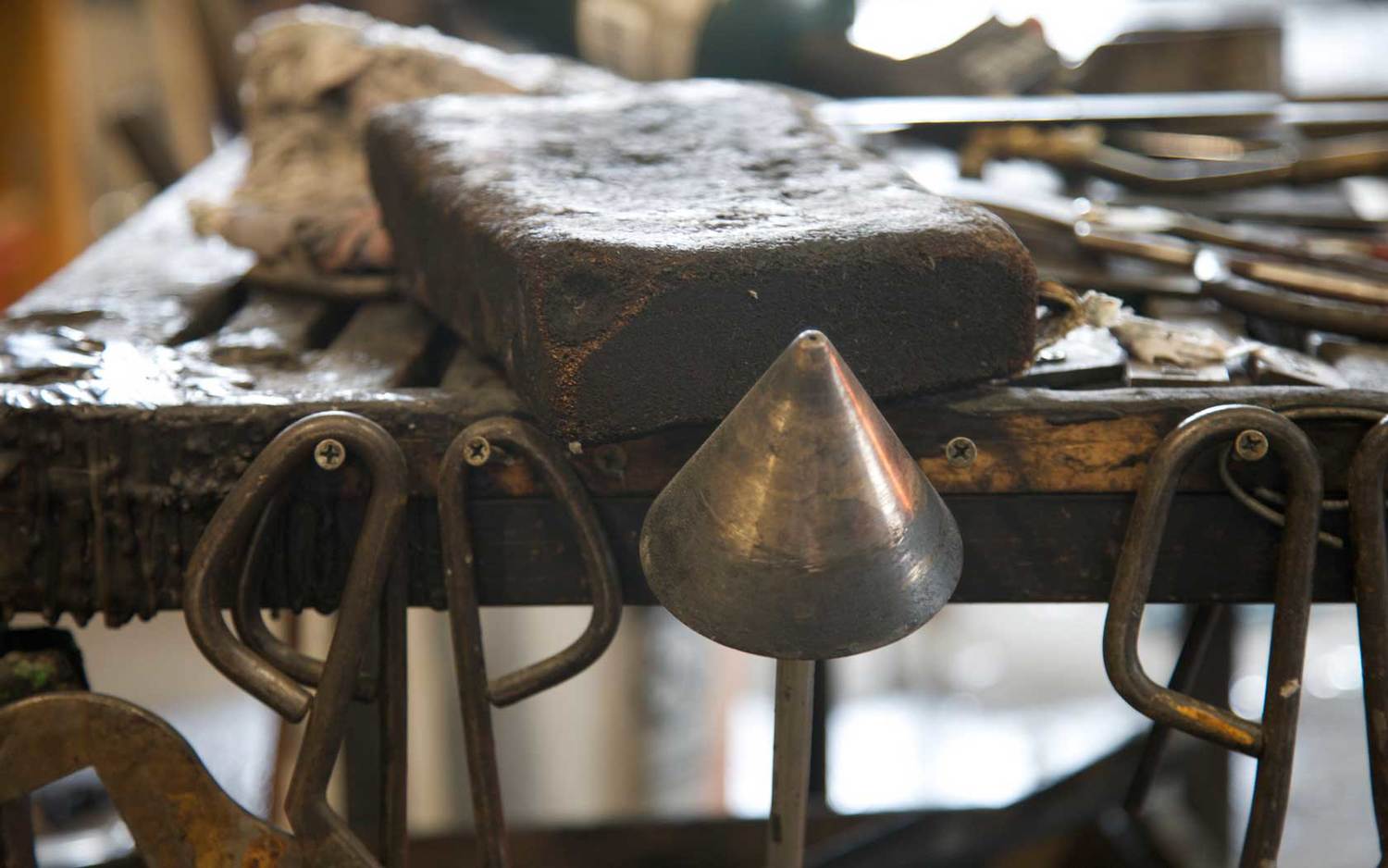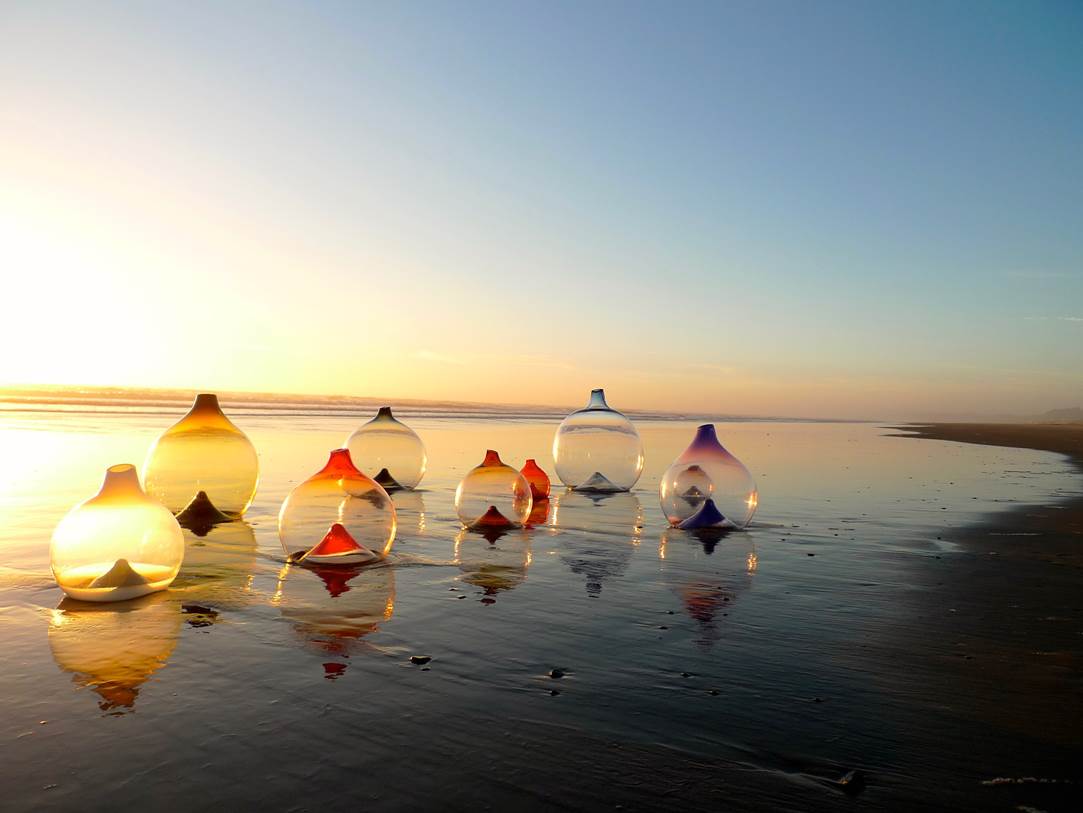 To learn more about Esque Studio and Andi Kovel and Justin Parker's visionary glass art and design produc tion, please visit their website:
Esque Studio or email info@esque-studio.com.